Das deutsche Volk soll planmäßig bastardiert  und in ein leicht zu beherrschendes tierisches Mestizienvolk  verwandelt werden.  Rom und Juda sind also der Arier geschworene,  unversöhnliche Todfeinde.  Sie müssen es sein, weil sie sonst ihre höllischen Ziele nicht  erreichen können…
1 Million Mummies with blond and Red Hair Unearthed in Egypt
Bosnian Pyramid 25,000 years old "Runen" Writings of the White Race
http://www.bosnianpyramids.org/index.php?id=36&lang=en
The great pyramids of the world - It's all quite different than we were told
https://www.youtube.com/watch?v=w4xu3CsHUz4
AUSZUEGE DIE UNS ZEIGEN WIE UNSERE GERMANISCHE WEISHEIT SCHON SEIT JAHRTAUSENDEN VERNICHTET WURDE. VON ATLANTIS, EDDA, UND BIBEL:
Deutsche Vorgeschichtliche Fragen
Arische Geschichte 1 (31) Lebensfragen des Deutschen Volkes
Arische Geschichte 2 (32) Baldurs Tod
Arische Geschichte 3 (33) Baldur und seine Verehrung als Gott
Arische Geschichte 4 (34) Der geschichtliche Jesus
Arische Geschichte 5 (35) Arisch-Atlantisches Christentum
Arische Geschichte 6 (36) Jesuiten-Juden Plan: Vernichtung der Deutschen (Deutschland im Weltkriege-Eine Wiederholung)
Arische Geschichte 7 (37) Altgermanische Rassenlehre und Verbote (Geheimnisse der Heiligen Schrift)
Arische Geschichte 8 (38)  - Erkenntnisse des deutschen Volkes (Thesen, Erkenntnisse und Ihre Anwendungen)
Jesuiten-Juden Plan Vernichtung der Deutschen
Jesus ein Deutscher Koenig Gehasst bei den Juden
Jesus a German King Hated by the Jews
German Pre-Historic Questions (1)
Durch Verfaelschung der Arischen Vorgeschichte das deutsche Volk Vernichten 8 (38) das gleiche wie oben
Altgermanische Rassenlehre und Verbote 7 (37) das gleiche wie oben
1 Million Mummies with blond and Red Hair Unearthed in Egypt
…Von den Hyperboreern kommen die Kelten und Germanen. Die meisten nordischen Sagen erwähnen Apollo mit seinen von «Singenden Schwänen» begleiteten Wagen. Diese Erzählungen finden ihre Bestätigung in Tausenden von skandinavischen Felszeichnungen,
die eine Sonnenscheibe an einem Schiff mit einem Schwan als Gallionsfigur darstellen.
«Apollo, der Erzieher der Menschen, liebt es, unter ihnen zu weilen», wie Eduard Schure (in Die grossen Eingeweihten) in poetischer Form schrieb. «Er gefällt sich in den Städten, zwischen der männlichen Jugend, in den Wettkämpfen der Poesie und der Palästra, aber er bleibt dort nur zeitweilig. Im Herbst kehrt er in sein Vaterland zurück, in das Land der Hyperboreer. Es ist das geheimnisvolle Land der strahlenden und durchsichtigen Seelen, die in der ewigen Morgenröte einer vollkommenen Seligkeit leben. Dort sind seine wahren Priester und seine geliebten Priesterinnen. Er lebt mit ihnen in intimer und tiefer
Gemeinschaft, und wenn er den Menschen ein königliches Geschenk machen will, so bringt er ihnen aus dem Land der Hyperboreer eine jener grossen strahlenden Seelen und lässt sie auf der Erde geboren werden, um die Sterblichen zu belehren und zu bezaubern. Er selbst kehrt nach Delphi zurück, in jedem Frühjahr, wenn die Hymnen gesungen werden. Er kommt, sichtbar allein den Eingeweihten, in seiner hyperboreischen Weise auf einem Wagen, den melodische Schwäne ziehen. Er kommt wieder, um das Heiligtum zu bewahren, in dem die Pythia seine Orakel verkündet, in dem die Weisen und Dichter ihm zuhören. Dann singen die Nachtigallen, der Springbrunnen von Kastalien sprudelt in silberner Helle, Ströme blendenden Lichts und himmlische Musik ergiessen sich
in das Herz des Menschen und bis in die Adern der Natur.» Den Griechen galten die Hyperboreer als die frömmsten, gerechtesten Menschen, als Lieblinge der Götter. Die Gärten der Hesperiden sind wohl nicht anderswo zu suchen als im Garten der Iduna, die die Äpfel bewahrte, an denen sich die Götter Unsterblichkeit erassen. Die Edda ist viel älter als wir annehmen. Odyssee und Ilias hat es schon in einer vorhomerischen Fassung gegeben… weiterlesen bei:
Victor K Wendt - Das Geheimnis der Hyperboreer (1984) 98 S.-PDF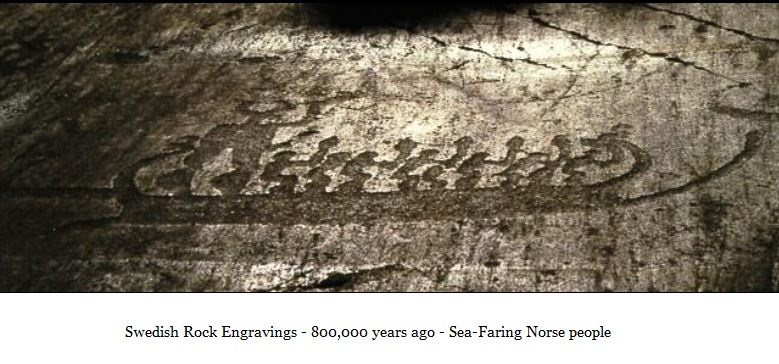 THE SWASTIKA, SYMBOL OF THE ARYAN RACE - MEANING LOVE AND WELL BEING

DAS HAKENKREUZ, SYMBOL DER GERMANEN / ARIER - LIEBE UND WOHLWOLLEN
- click to enlarge -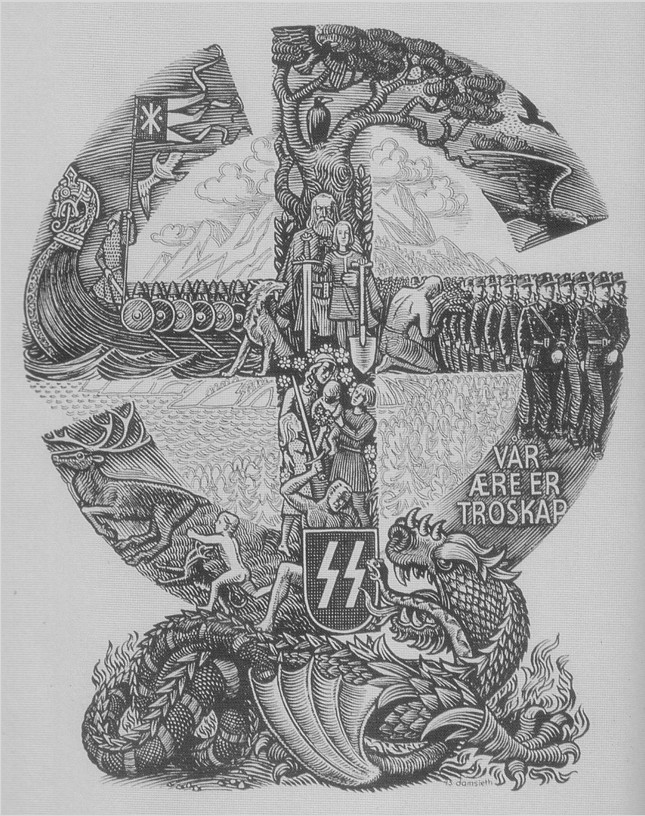 VERNICHTUNG DER BIBLIOTEKEN DER VORZEIT UND HEUTE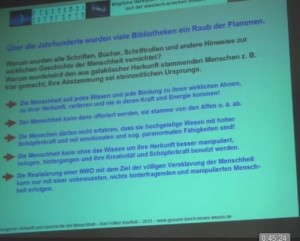 …Das deutsche Volk soll planmäßig bastardiert  und in ein leicht zu beherrschendes tierisches Mestizienvolk  verwandelt werden.  Rom und Juda sind also der Arier geschworene,  unversöhnliche Todfeinde.  Sie müssen es sein, weil sie sonst ihre höllischen Ziele nicht  erreichen können.  Nach der Vernichtung des deutschen Volkes kommt die der  nordischen Staaten mit unerbittlicher Folgerichtigkeit. Aber unsere  arischen Brüder im Norden erkennen den Feind so wenig wie wir.
Der national-christliche Gedanke ist unvereinbar mit dem  jüdisch-römischen Internationalismus.  Beide sind der Ausdruck verschiedener  Entwicklungstendenzen: Jener drängt zur gottgewollten  Differenzierung der Arten und damit zu den höchsten  Daseinsformen, zum Gottmenschen, zur Höherorganisierung eines  Volkes, befindet sich also im Einklang mit Natur und Gott; - dieser  führt dagegen nach bestimmten Naturgesetzen zur allgemeinen  Verbastardierung, zum Rassenchaos, zu niederen Lebensformen,  zum Herdentiermenschen, zur körperlichen, geistigen und sittlichen
Degeneration. Beide stehen sich gegenüber wie gut und böse,  Himmel und Hölle, Gott und Teufel. - Auszug von Hermann Wieland, Atlantis, Edda und Bibel, 1925 - ARISCHE GESCHICHTE 1
March of the Titans
The Faces of the Ruling Class
The Faces of Ancient Rome - White
http://themarchofthetitans.blogspot.com/2013/04/the-faces-of-rome.html
Ancient Iran - Land of the Aryans
http://www.youtube.com/watch?v=6S3v_ytPcGU&list=PLFEFF337BB5F7A30E&index=2
Ancient Egypt - White Leaders
Ancient Greece - White
http://www.youtube.com/watch?v=c0m3RKbcq2g&list=PLFEFF337BB5F7A30E
The faces of Ancient Eqypt - White
http://themarchofthetitans.blogspot.com/2013/04/beautiful-videos.html
 http://themarchofthetitans.blogspot.com/
http://themarchofthetitans.blogspot.com/2013/04/the-faces-of-rome.html
http://themarchofthetitans.blogspot.com/2013/04/march-of-titans-complete-history-of.html
* * *
Die alten Griechen waren ein nordisches Volk
Author Unbekannt
Wer die stolze Geschichte des alten Griechenvolkes kennt, der ist manchmal wirklich bedrückt, wenn er in unseren heutigen Tagen nach Griechenland blickt. Trotz bester Bedingungen finden wir hier keine Hochkultur mehr, sondern nur noch ein zivilisatorisches Schlusslicht Europas. Während die alten Griechen eine bis heute bewunderte Hochzivilisation errichteten und uns viele Aspekte der Kultur lehrten, haben die heutigen Neugriechen diesbezüglich nicht mehr viel zu bieten. Das mag jetzt etwas polemisch klingen, aber die heutigen Griechen lehren uns einmal mehr, was der Untergang indogermanischer Bevölkerungsteile für die Zivilisationsleistung bedeutet.
Vor den klassischen Stadtstaatenkulturen von Athen und Sparta, hatten bereits vorindogermanische Gruppen mit starken nordischen Einschlägen Griechenland und Kreta erreicht. Es seien hier die Ionier und Ächaer als bedeutendste dieser Gruppen zu nennen. Ferner noch die Trojer, die in der heutigen Westtürkei den Stadtstaat Troja errichteten. Laut Prof. Günthers "Lebensgeschichte des hellenischen Volkes" lässt sich eine Reihe von ionischen und achäischen Trutzburgen, in denen der nordische Adel als großgrundbesitzende Schicht lebte, in Griechenland nachweisen und somit auch der Wanderungsweg relativ genau nachverfolgen. Auch die Achäer und Ionier beteten zu blonden und blauäugigen Göttern, die sie als ihre Ahnen bezeichneten. Die griechische Frühzeit, aus der auch die Heldenepen der "Iljas" und "Odyssee" des Homer stammen, ist die Zeit der ersten achäischen und ionischen Hochkulturen.
Beginnen wir mit Sparta. Der spartanische Staat wurde vom indogermanischen Stamm der Dorer gegründet. Sie waren Bauern, wie alle Urgermanen; der Landbesitz war die Grundlage der Bürgerrechte. Die nordische Adelsschicht wurde von den Spartiaten, den Besitzern der Erbhöfe, gebildet. Sie waren Vollbürger. Die unterworfenen vorgriechische oder achäische (obwohl auch teilweise schon nordisch) besaß nicht das Recht auf eigene Bauerngüter, sie bildete in der Stadt Sparta die Schicht der Gewerbetreibenden und Händler, der Periöken, oder die unterste Schicht der Heloten, die als Staatssklaven die Äcker der Spartiaten bewirtschafteten. Ihnen wurde dafür ein Anteil am Ertrag gewährt. Die Spartiaten waren selbst so sehr mit dem Staatsdienst beschäftigt, dass sie sich nicht mit der Bestellung der Äcker abgeben konnten. Denn sie allein waren waffenfähig und führten die zahlreichen Kriege! Das Leben des einzelnen Bürgers war mit eng dem Staatswesen verbunden. Schon frühzeitig wurden die Knaben der Familie entnommen, um sie der staatlichen Erziehung zu übergeben. Hier wurden sie gedrillt und zu größter Wehrhaftigkeit und Tapferkeit erzogen. Nicht umsonst ist der "spartanische Lebensstil" zum Sprichwort geworden. Trat der Jüngling später mit einem Mädchen (welches ebenso hart erzogen worden war) in die Ehe, so kannte er trotzdem kein echtes Familienleben, da der Militärdienst weiter ging. Nur durch diesen harten Drill konnte die Herrenstellung der relativ wenigen dorischen Vollbürger gegen die Masse der Nichtbürger eisern behauptet werden. Trotzdem wurden die kriegerischen Spartaner in vielen Kriegen gegen auswärtige Feinde mehr und mehr dezimiert und infolge des "Personalmangels" wurde die ehemals so strenge Erbhofsregelung mehr und mehr gelockert und es entwickelte sich langsam ein System des Großgrundbesitzes. Zudem ging der Kinderreichtum der ohnehin zahlenmäßig geringen Spartaner nach und nach zurück, da die Familie bald nicht mehr die Grundlage des Staates bildete (siehe heutige Bundesrepublik!!!). Die Männer verloren die Freunde an ihren Kindern, da sie nicht mit ihnen zusammenlebten und so schmolz die Zahl der Vollbürger erschreckend dahin – schließlich wurden auch Periöken und Heloten, also Angehörige der Urbevölkerung nicht-nordischer Herkunft, zu waffenfähigen Männern gemacht.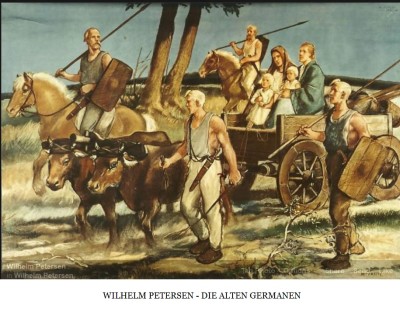 Den Schlussstrich unter den Niedergang setzte der Peloponnesische Krieg mit dem ebenfalls nordisch geführten Stadtstaat Athen. Wie bereits erwähnt waren die Athener und die anderen dorerstämmigen Griechen ebenfalls vorwiegend nordischer Rasse.
Man betrachte einmal die alten Statuen und Büsten, die nordisches Menschentum regelrecht verherrlichen. Die vorherrschende Nordrassigkeit gilt im Übrigen auch für die ganz frühen Einwanderungswellen vor den Dorern, also für Trojaner und Achäer, und auf Kleinasien (heutige Türkei) bezogen, für die indogermanischen Hethiter.
Dazu bemerkt Zschaetzsch: "Die nordische Einwanderung in Griechenland wird nicht auf einmal, sondern in immer sich wiederholenden Schüben durch vor sich gegangen sein; es ist sogar nicht ausgeschlossen, dass sich in verhältnismäßig späterer Zeit auch vom Zuwachs des Skythenlandes (südliches Russland) ab und zu kleinere Teile noch in Griechenland oder auf den griechischen Inseln niedergelassen haben". 1)
Über die rassische Zusammensatzung der alten Griechen schreibt hingegen Lundmann: "Die Griechen drangen nach 2000 v. Chr. in mehreren Wellen in das Land ein, welches später nach ihnen benannt wurde. Die Griechen waren in ältesten Zeiten anscheinend deutlich stark nordisch eingemischt, besonders innerhalb der Adelsschicht wurden helle Farben lange Zeit hochgeschätzt - aber allmählich wurden sie mit der mediterranen Vorbevölkerung vermischt." 2)
In der Spätzeit der Polisstaaten nahmen der nordische Anteil und damit auch die Zivilisationskraft des alten Hellenentums ab. Vorderasiatische und westische Einschläge nahmen zu, was die Schädelfunde aus dieser Zeit belegen. Trotzdem finden wir in der Oberschicht noch starke nordische Einschläge. "Die Verherrlichung des Hellen und Blonden, nahm in der Spätzeit sogar zu, je dunkler die Bevölkerung wurde." 3)
Wir sehen diesen Rassengegensatz ja auch in unserem Beispiel Sparta. Als letztes seien hier noch die Makedonen genannt. Auch sie sind Indogermanen und erhielten ihre hochprozentige Nordrassigkeit durch ihre nördlicher gelegene Heimat auch länger als die Athener und Spartaner. Man führe sich nur einmal Alexander den Großen, der so gut wie rein nordisch ist, vor Augen. Bei den Makedonen hielten sich ebenfalls alt-indogermanische Bräuche, wie eine dem germanischen Thing ähnliche Abstimmung, noch länger als bei den Griechen der klassischen Polisstaaten.
Nicht umsonst übernahmen sie auch später die Führung in Griechenland (Schlacht von Chaironea) und ordneten die anderen Nachbarvölker ihren Befehlen unter. Noch eine interessante Sache ist die Tatsache, dass Alexander der Große nach der Eroberung des Perserreiches erwähnte, dass die Makedonen und persischen Edelleute aufgrund ihrer gemeinsamen häufigen Hellhäutigkeit und Blondheit einen gleichen Ursprung haben müssen (vgl. "Die nordische Rasse bei den Indogermanen Asiens" / Kapitel "Die Perser"). Nachdem Alexander sein Weltreich errichtet hatte und selbst sehr früh starb, teilten seine makedonischen Generäle sein von Kleinasien bis nach Indien reichendes Imperium unter sich auf. In der folgenden Epoche des Hellenismus, regierten damit erneut nordische Adelsgeschlechter und Königshäuser für mehrere Jahrhunderte. Ägypten beispielsweise wurde vom makedonischen Königsgeschlecht der Ptolemäer über 300 Jahre lang beherrscht. Die Metropole Alexandria entwickelte sich in dieser Zeit zu einem der wichtigsten Kulturzentren der Erde.
1) ZSCHAETZSCH K.G. (1936): DIE ARIER. GESCHICHTE UND HERKUNFT DES
ARISCHEN STAMMES. BERLIN. (S. 236)
2) LUNDMANN B. (1978): GEOGRAPHISCHE ANTHROPOLOGIE. STUTTGART. (S. 72)
3) GÜNTHER H. (1976): LEBENSGESCHICHTE DES HELLENISCHEN VOLKES.
MÜNCHEN. (S. 271)
 http://www.burlingtonnews.net/redhairedmummiesegyptbufo.html
PYRAMIDS in BOSNIA REVEAL THEIR SECRETS ABOUT THE NORDIC CIVILIZATION!!!
Semir (Sam) Osmanagic, a Bosnian American archaeologist - See more at: http://www.bosnianpyramid.com/#sthash.lJqJ9jq5.dpuf
Semir (Sam) Osmanagic, a Bosnian American archaeologist - See more at: http://www.bosnianpyramid.com/#sthash.lJqJ9jq5.dpuf
News about the Bosnian Pyramid by Semir (Sam) Osmanagic, a Bosnian American archaeologist - talk radio:
Atlantis- (White man's home) The_Mystery_Unraveled-Jurgen_Spanuth-1956 - pdf
Christ_Was_Not_A_Jew - Jacob_Elon_Conner - pdf
*
2,000 Jahre Ausrottung der Germanen
Sehen wir uns ins Gesicht! Wir sind Hyperboreer! Nietzsche
Weder zu Lande noch zu Wasser wirst du den Weg zu den Hyperboreern finden. PINDAR
*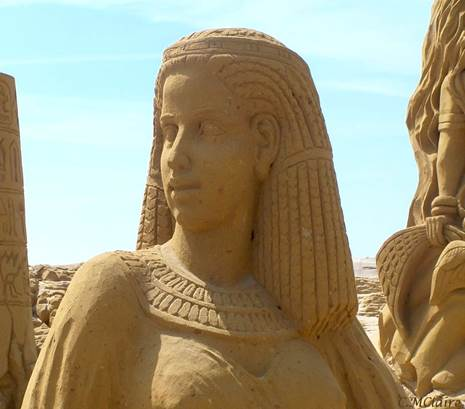 Vorzeit der Germanen in Palaestina:
Holger Kalweit - video ueber aelteste Germanische Forschung
According to Hermann Wieland, 1925: IN THE GERMAN MYTHOLOGY, THE EDDA, JESUS CHRIST (ESUS KRISTOS) WAS A GODLY GERMAN KING. THE JEWS DECIMATED THE GERMANS WHO LIVED IN PALESTINE (KALWEIT) AND USURPED THEIR HISTORY, THE HISTORY OF THE ARYAN MAN (ALL ARYANS COME FROM THE GERMANS). THE JEWS FALSIFIED THE GERMAN MYTHOLOGY, FILLED IT WITH HEATHEN BELIEFS AND DESIRES AND MADE IT INTO A SELF-SERVING HISTORY BOOK OF THE JEWS, THE BIBLE. SOME PARTS OF THE BIBLE ARE STILL UNIQUELY GERMAN AS ARE SOME OF THE GOSPELS AND SOME OF THE PSALMS. KING DAVID WAS A GERMAN KING, NOT A JEW. REVELATIONS ARE NOT A FUTURE OCCURRENCE (IT IS USED THAT WAY BY THE JEWISH SCRIBES TO SUBJUGATE US IN FEAR), BUT IT WAS AN OCCURRENCE ABOUT 1,2000 YEARS B.C. WHEN A COMET STRUCK THE NORTH SEA AND BURNED UP EUROPE. (SPANUS, KALWEIT) THE HORSES IN REVELATIONS REPRESENT THE DIFFERENT RACES WHO WERE ENEMIES OF EACH OTHER. ISRAEL IS A GERMAN WORD AND THE TWELVE TRIBES OF ISRAEL WERE GERMAN TRIBES BUT THE JEWS CALL THEMSELVES THE TWELVE TRIBES; YOU SEE THE 12 STARS REFLECTED IN THEIR FLAG. ACCORDING TO WIELAND, THE JEWS HAVE ROBBED THE HISTORY FROM THE ARYANS. OUR ARYAN HISTORY IS MUCH OLDER THAN THE LIES IN THE OLD TESTAMENT. 800,000 YEAR OLD WRITINGS OF THE GERMANS WERE FOUND IN NORWAY SHOWING THAT THE GERMAN/NORDIC TRIBES WERE SEA-FARING TRIBES AND EXISTED LONG BEFORE THE BIBLE RECORD.
A few Psalms in the Bible that are purely Germanic: 24, 92, 96, 97, 99, 103
Isaiah Verses: 2, 6, 9, 11 ,12, 24, 25, 26, 34, 40, 41, 42, 60, 61, 66
Why the Hate of the Jews against the White Man, and in particular the German, and the white man's symbol, the swastika? There were ancient battles in Palestine with the Germans, but the Germans eventually were annihilated or driven off and migrated back to central and northern Europe where they once came from. Below is part of the answer to our heritage on Kalweit's video, but at this time it's only available in German!
PALESTINE - ANCIENT GERMAN HOMELAND
*****
DEUTSCH
Per Hermann Wieland, 1925: in der Deutschen Mythology, der Edda, war Jesus Kristus ein Deutscher Koenig! Er kam von dem Geschlecht der Goten (guten, Goettlichen). Die Geschichte der Germanen wurde von den Hebraern an sich gerissen und in ihre eigene verwandelt mit vielen heidnischen Veraenderungen. Koenig David war ein Germanenkoenig. Teile der Evangeliums sind noch Germanisch und die Offenbarung von Johannes ist kein Zukunftsereignis sondern hat mit dem Einschlag eines Kometen an der Nordsee (siehe Kalweit) und dem daraus folgenden Weltbrand zu tun. Einige der Psalmen im Alten Testament sind noch ganz germanisch, waehrend andere verunreinigt wurden. Die Germanen sind das auserwaehlte Volk Gottes und die 12 Geschlechter Israels waren 12 Germanenstaemme. Die Juden haben sich die Erhabenheit der Germanen angeeignet und die ganze Welt schon seit Tausenden von Jahren mit der Faelschung in der Form der Bibel belogen! (Atlantis, Edda und Bibel, Hermann Wieland)
Einige Psalter die noch ganz Germanische sind: 24, 92, 96, 97, 99, 103
Isaiah Verse die noch Germanisch sind: 2, 6, 9, 11 ,12, 24, 25, 26, 34, 40, 41, 42, 60, 61, 66
*****
- ca. 1906 -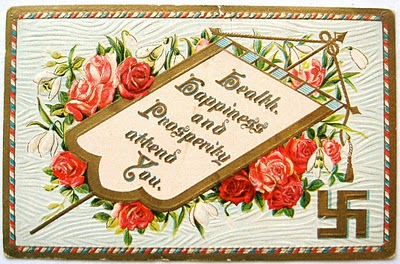 PYRAMIDS ARE ENERGY MACHINES!!!
Semir (Sam) Osmanagic, a Bosnian American archaeologist - See more at: http://www.bosnianpyramid.com/#sthash.lJqJ9jq5.dpuf
Semir (Sam) Osmanagic, a Bosnian American archaeologist - See more at: http://www.bosnianpyramid.com/#sthash.lJqJ9jq5.dpuf
News about the Bosnian Pyramid by Semir (Sam) Osmanagic, a Bosnian American archaeologist - talk radio:
Semir (Sam) Osmanagic, a Bosnian American archaeologist - See more at: http://www.bosnianpyramid.com/#sthash.lJqJ9jq5.dpuf
Bosnian Pyramid - français and English
25,000 year old Pyramid in Bosnia - Bosnian Researcher found ancient writings called Runen, a Germanic writing.
http://www.bosnianpyramids.org/
http://beforeitsnews.com/beyond-science/2013/04/30000-year-old-bosnian-pyramids-built-with-man-made-cement-2441772.html/
http://bosnianpyramidofthesun.com/
*DIE MYTHOLOGIE DER GERMANEN - SIE LEBTEN IN PALESTINIA UND KAEMPFTEN GEGEN DIE HEBRAER
Atlantis, Edda, und die Bibel – Herrman Wieland, 1924
Hoerbuch:
https://archive.org/details/AtlantisEddaUndBibel76936Mb93Files101239 –
Buch:
https://archive.org/details/AtlantisEddaUndBibel
Buch im Orginal Frakturschrift:
https://archive.org/details/Wieland-Hermann-Atlantis-Edda-und-Bibel-Scan
Buch:
Spanuth Juergen - Das entraetselte Atlantis (1953)
*****