germanvictims.com - german - germany - german victims - Hitler - The Allied war crimes are million-fold, leaving behind an OCEAN of German victims. The Allied crimes lie hidden behind the mask of a false Jewish holocaust to distract people from other issues (that's why the US government goes along and pays for the holocaust monuments), namely the Millions of murders perpetrated on the Germans by all the Allies AFTER the war. *
WHEN AMERICAN "BOYS" GO TO WAR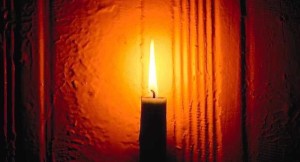 American Atrocities in Germany
War Crimes Against Germans
****
AMERICAN PRISON CAMP - RHEINWIESEN LAGER (RIVER RHEIN MEADOWS)
http://www.youtube.com/watch?v=hbp61fOVFaE
20 Million Germans robbed of their land and home and driven out of German territory, former German territory, or their homelands where they had lived for a couple of centuries - primarily in the East. A huge number of them was tortured to death or executed. Most of them had to flee for their lives often with just a few items or just their clothes on their backs. This was all arranged by the evil world rulers who incited hate in the local people against the Germans with lies via their filthy, evil media. Many Germans died on the road fleeing through enemy territory, often several countries. They were robbed, raped and murdered. Some became ill and did not survive. 
2 Million German women and girls were raped inside of Germany alone. Including fleeing or driven out ethnic Germans from Eastern Europe, the number of raped women and girls is probably 5 Million. Many travelled without men as most of the men were fighting the war on one or the other side. 10 -15 % died from the injuries or torture during rape. The Bolshevik Jew and Military Leader Ilya Ehrenburg ordered the Russian soldiers with leaflets to rape the pride out of the German women and kill them.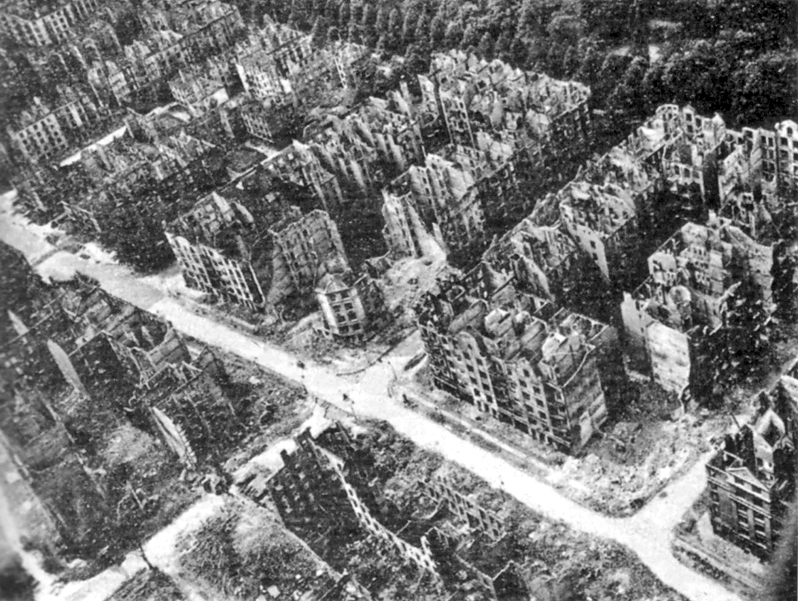 *
Consider This…
During the evacuation of the German civilians from East Germany, 1,000 ships of all sizes and classes were utilized for the rescue of German refugees and expulsion victims. 2 Million refugees were saved on these ships. However, more than 200 civilian ships were attacked and destroyed and as a result 40,000 German women and children drowned in the Eastern Sea. The famous ship Wilhelm Gustloff was one of the ships that never reached a save harbor.
A memorial to the people of the MS Gustloff
http://www.feldgrau.com/wilhelmgustloff.html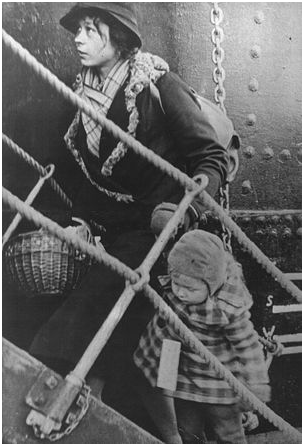 Allies Planned Holocaust of Germans - post
Barbarians - post
Blood Tornadoes over Germany - post
Bombing - 1,000,000 Dead - post
The Crime of our Age, 1947 - Dr.Ludwig Fritsch
Crimes Against Germans - video - no language:
http://www.youtube.com/watch?v=2B7kWIL55b8      - copy and past
Destruction of Germany - post
Destruction - Zerstoerung - page
Expulsions - Refugees- post
False Confessions - post
False Jewish Holocaust - post
Falsifications - post
The Unknown Holocaust - Mark Weber:
Forgotten Genocide - Mark Weber - link
Holocaust for German POWs - post
Holocaust for Germans - post
Israel's Ethnic Cleansing Bomb - post
Liberation Deceipt - page
May 8 Liberation Holocaust - post
Murder Germans Psychologically - post
Nuernberg A Crime - post
The Real Bad Camps - post
Real Torture Camps - post
Secret Crime of the West - link
Starving the Germans to Death After WWI - link
Starving Germans to Death after WWII:
Table of German Deaths - media
Tortured to Death  - post
TORTURING GERMAN GIRLS TO DEATH
We accuse the Allies - post
*
War Crimes By Country
BELGIAN 
Belgian Monsters - post
*
BRITAIN
British Monsters - post
 *
CZECHOSLOVAKIA
Czech Monsters - post
*
DENMARK
*
FRANCE
French Monsters - post
*
HOLLAND
Dutch Monsters - post
Dutch Monsters - page
*
HUNGARY
Hungary - post
*
POLAND
Polish Monsters - post
 *
RUMANIA
need translation
*
RUSSIA
 *
USA
American Monsters - post
 *
YUGOSLAVIA
*
The Greatest Mass Rape in History
by Kevin Alfred Strom
One of this century's greatest crimes, and probably one of the greatest crimes against women in history, was the mass rape of the conquered women of Europe after the Judeo-Communist victory there in 1945. The rapists were mainly Red Army soldiers, some of them non-White troops from the Far East and Central Asian Republics of the Soviet Union. But I am sorry to say that many of the rapists were men of our own race, and some were Americans. They were brutes no doubt, but they were permitted and encouraged to indulge their lower than bestial urges by official "Allied" policies which incited hatred particularly against the Germans, but also against those of other European nationalities which were then allied with Germany in an anti-Communist bloc. One cannot contemplate this great mass orgy of rape, gang rape, and sexual slavery of innocent women and little girls without revulsion. It would be easy for you to toss this newsletter aside and pickup more pleasant or amusing reading. But if you want to know the truth about one of the darkest secrets of our present establishment, a horrible crime against women about which the Politically Correct feminists are strangely silent, then I urge you to read on.
I claim no originality for the documentation or recounting of this ghastly crime perpetrated mainly by what Franklin Roosevelt called "our noble Soviet ally." We are indebted to Dr. Austin J. App, a professor and scholar of English literature at Catholic University, the University of Scranton, and LaSalle College, among others, who risked career and livelihood to bring these truths to light. In April, 1946, when he published the work upon which this article is based, entitled Ravishing the Women of Conquered Europe, he was a lone voice crying out for justice in an America still high on war propaganda and on a "victory" that in the later Cold War years and after would be seen clearly as a defeat for America and the West as much as it was for Germany.
As the Red Army advanced toward her in 1945, the city of Berlin had become a city virtually without men. Out of a civilian population of 2,700,000, 2,000,000 were women. It is small wonder that the fear of sexual attack raced through the city like a plague. Doctors were besieged by patients seeking information on the quickest way to commit suicide, and poison was in great demand.
In Berlin stood a charity institution, the Haus Dehlem, an orphanage, maternity hospital, and foundling home. Soviet soldiers entered the home, and repeatedly raped pregnant women and women who had just given birth. This was not an isolated incident. No one will ever know how many women were raped, but doctors' estimates run as high as 100,000 for the city of Berlin alone, their ages ranging from 10 to 70.
On March 24, 1945, our "noble Soviet allies" entered Danzig. A 50-year-old Danzig teacher reported that her niece, 15, was raped seven times, and her other niece, 22, was raped fifteen times. A Soviet officer told a group of women to seek safety in the Cathedral. Once they were securely locked inside, the beasts of Bolshevism entered, and ringing the bells and playing the organ, "celebrated" a foul orgy through the night, raping all the women, some more than thirty times. A Catholic pastor in Danzig declared, "They violated even eight-year-old girls and shot boys who tried to shield their mothers."
The Most Reverend Bernard Griffin, British Archbishop, made a tour of Europe to study conditions there, and reported, "In Vienna alone they raped 100,000 women, not once but many times, including girls not yet in their teens, and aged women."
A Lutheran pastor in Germany, in a letter of August 7, 1945, to the Bishop of Chichester, England, describes how a fellow pastor's "two daughters and a grandchild (ten years of age) suffer from gonorrhea, [as a] result of rape" and how "Mrs. N. was killed when she resisted an attempt to rape her," while her daughter was "raped and deported, allegedly to Omsk, Siberia, for indoctrination."
The day after our noble Soviet allies conquered Neisse, Silesia, 182 Catholic nuns were raped. In the diocese of Kattowitz 66 pregnant nuns were counted. In one convent when the Mother Superior and her assistant tried to protect the younger nuns with outstretched arms, they were shot down. A priest reported in Nord Amerika magazine for November 1, 1945, that he knew "several villages where all the women, even the aged and girls as young as twelve, were violated daily for weeks by the Russians."
Sylvester Michelfelder, a Lutheran pastor, wrote in the Christian Century "Bands of irresponsible bandits in Russian or American uniforms pillage and rob the trains. Women and girls are violated in sight of everyone. They are stripped of their clothes."
On April 27, 1946 Vatican Radio charged that in the Russian occupation zone of Eastern Germany cries of help are going up "from girls and women who are being brutally raped and whose bodily and spiritual health is completely shaken."
The rapists did not all wear a red star. John Dos Passos, writing in LIFE magazine for January 7, 1946, quotes a "red-faced major" as saying that "Lust, liquor and loot are the soldier's pay." A serviceman wrote to TIME magazine for November 12, 1945 "Many a sane American family would recoil in horror if they knew how 'Our Boys' conduct themselves, with such complete callousness in human relationships over here." An army sergeant wrote "Our own Army and the British Army …have done their share of looting and raping… This offensive attitude among our troops is not at all general, but the percentage is large enough to have given our Army a pretty black name, and we too are considered an army of rapists."
An Italian survivor of American bombing states that Black American troops, stationed in Naples, were allowed by their superiors free access to poor, hungry, and humiliated Italian women. The result of this interracial rape and sexual slavery was the production of a generation of pitiable mixed-race children, a legacy of the brutal conqueror.
According to an AP dispatch of September 12, 1945, entitled "German-American Marriages Forbidden", the Franklin Roosevelt government instructed its soldiers that marriage with the inferior Germans was absolutely forbidden, but those having illegitimate children by German women, whose husbands and boyfriends were conveniently dead or held as prisoners or slave laborers, could count on allowance money. And, according to TIME magazine of September 17, 1945, the government provided these soldiers with an estimated 50 million condoms per month, and graphically instructed them as to their use. For all practical purposes, our soldiers were being told: "Teach these Germans a lesson — and have a wonderful time!" Such were the great crusaders who brought "democracy" to Europe.
For the Americans and British, open rape was not as common as among the Soviet troops. The Soviets simply raped any female from eight years up and if a German man or woman killed a Russian soldier for anything, including rape, 50 Germans were killed for each incident, as reported in TIME magazine, June 11, 1945. But for most of our boys, having that "wonderful time" depended a great deal on the "cooperation" of the German and Austrian women. From the starving and the homeless, of course, sexual "cooperation" could be bought for a few pennies or a mouthful of food. I don't think we ought to dignify this arrangement with any other than its true name of sexual slavery.
The Christian Century for December 5, 1945 reported "the American provost marshal, Lieutenant Colonel Gerald F. Beane, said that rape presents no problem for the military police because a bit of food, a bar of chocolate, or a bar of soap seem to make rape unnecessary. Think that over, if you want to understand the situation in Germany." The Weekly Review of London, for October 25, 1945, described it thus: "Young girls, unattached, wander about and freely offer themselves for food or bed. …very simply, they have one thing left to sell, and they sell it… …as a way of dying it may be worse than starvation, but it will put off dying for months — or even years."
Dr. George N. Shuster, president of Hunter College, wrote in the Catholic Digest of December 1945 after a visit to the American Zone of occupation, "You have said it all when you say that Europe is now a place where woman has lost her perennial fight for decency because the indecent alone live." By official policy, the Allies created conditions in which the only German mothers who could keep their young children alive were those who themselves or whose sisters became mistresses of the occupying troops. Our own officials admittedly brought the Germans down to a total daily food intake less than that of an American breakfast, a level which leads to slow but sure death unless relieved.
According to testimony given in the United States Senate on July 17, 1945, when the colonial French troops under Eisenhower's command, presumably mostly Africans, entered the German city of Stuttgart, they herded German women into the subways and raped some two thousand of them. In Stuttgart alone, troops under Eisenhower's command raped more women in one week than troops under German command raped in all of France for four entire years. In fact, of all the major belligerents in World War II, the German troops had by far the smallest record of rape and looting. In fact, the German army's incidence of rape in all of Germany's occupied territories was even lower than that of American troops stationed on American soil!
According to the International News Service in London, January 31, 1946, when American soldier's wives were brought to Germany, they were given special authorization to wear military uniforms because "the GIs did not want their wives mistaken for Fraeuleins by other occupation troops." A writer for the New York World Telegram January 21, 1945 stated "Americans look on the German women as loot, just like cameras and Lugers." Dr. G. Stewart, in a health statement submitted to General Eisenhower, reported that in the first six months of American occupation, venereal disease jumped to twenty times its former level in Germany.
I want you imagine an orgy of rape like this happening in your country, in your neighborhood, to your family, to your wife, your sister, your daughter. I want you to imagine what it would feel like to be totally powerless to stop it from happening, completely unable to bring the criminals to justice. And I want to ask you, were there ever any "war crimes" or "hate crimes" trials of these butchers and rapists and inciters to butchery and rape? We in America are very good at raining "smart bombs" on our adversaries, and in violently enforcing the dictates of the United Nations on faraway peoples that our press have vilified. But we have really been very insulated from the horrors of mass warfare on our own territory. However, unless we wake up, we will find that someday the political situation in America will not be to the liking of the international elitists, and we may find foreign troops in blue UN helmets on our shores, to "correct" the situation. They will of course be called "peace-keeping" troops in the macabre Newspeak that our would-be masters have created, but their bombs and bullets, I assure you, will kill your family quite as dead as any others. And in the homelands where those "peace-keepers" hail from, I also assure you that the controlled media will have thoroughly indoctrinated them with a hatred of the nasty Americans who must be put in their place for their sins of questioning the dictates of the New World Order. Just as today, we are taught to hate the Iraqis and the Afrikaners of South Africa; just as yesterday we were taught to hate the Germans.
Few today remember that in the 1940s, the Allies, who even then were calling their world-government-in-the-making the "United Nations," were pursuing a policy of unconditional surrender, which meant that the Germans would be obligated to accept an occupation government whose announced intentions, the infamous and genocidal Morgenthau Plan, would have reduced Germany to medieval conditions and cut her population by enforced starvation. Go to a large library and check out Secretary Morgenthau's book, Germany Is Our Problem, Harper and Brothers, 1945. You will note the use of the term "United Nations" on the front flyleaf and in the foreword by Franklin D. Roosevelt. A prominent Jewish writer in America, Theodore Kaufman, had in 1941 written a book entitled Germany Must Perish, which advocated the extermination of all Germans by sterilization. Kaufman's book received favorable reviews in major American magazines and newspapers. Other books, such as Louis Nizer's What To Do With Germany, also contributed to this atmosphere of strident anti-German hatred. War propaganda and official policy combined to create an image of the German as sub-human and deserving of almost infinite punishment if not annihilation.
Churchill said to the Germans in January, 1945, "We Allies are no monsters. This, at least, I can say, on behalf of the United Nations, to Germany. …Peace, though based on unconditional surrender, will bring to Germany and Japan immense and immediate alleviation of suffering and agony."
Against that false claim the late Dr. Austin App proclaimed the truth: Those Allies who were "no monsters" literally raped more European women than had ever before been raped in the history of the world. They put Germany on a starvation-level diet. Under direct orders from Dwight Eisenhower, they killed more than a million German POWs. They looted 12 million people of their homes, goods, food, and even clothes and drove them from their homelands. They took one-fourth of their farmland, they took their ships and their factories and their farm implements and then told them to live by farming. They abused and starved to death more German babies than there ever were Jews in Germany. They raped and debauched hundreds of thousands of German, Austrian, and Hungarian girls and women from eight to eighty. They brought to their death five times as many Germans in one year of peace as died during five years of war. Yes, yes, of course, these men of the United Nations, these men of the New World Order are no monsters.
Quite apart from any ethnic or ideological considerations, World War II was a war between, on the one side, the elitists who created Communism as a way-station on the road to their New World Order; and on the other, those who opposed that New World Order. It is a tragedy of millennial proportions that America and Britain were induced to fight on the side of Communism and Communism's masters.
Ladies and gentlemen, you have been lied to by those who want to submerge us into their world government. The public schools, the major media, and the government are lying to you. If you want to keep your freedom, you need to wake up.
---
A cassette recording of this broadcast is available for $12.95 including postage from:
National Vanguard Books
P.O. Box 330
Hillsboro, WV 24946
source: http://www.danzigfreestate.org/Rape.htm
  ***
HOW THE ALLIES TREATED GERMAN POWs
by Michael Walsh
"War crime trials for allied soldiers overdue." Says analyst
NEWS DESK 24th JUNE 2000MICHAEL WALSH
"British and allied troops appearing as defendants in war crimes trials with brutal Serbs and former Red Army thugs is well overdue", says 20th Century analyst, Michael Walsh. His research exposes allied genocide, enslavement and institutionalized ill treatment of axis prisoners-of-war both during and after World War 11.
He says, "the scale of abuse of prisoners-of-war was contrary to the Geneva and other conventions to which Britain and its allies were signatories. As late as 1948, three years after the war's end, the British Government's treatment of its foreign prisoners was subject to International Red Cross scrutiny and international condemnation. The IRC threatened to bring the British government before international tribunals for abuse and illegal enslavement. Typically, British administered prisoner-of-war camps were worse than Belsen long after the war had ended and war disruption ceased. Tragically even civilians were illegally held, deported and murdered in the tens of thousands whilst the evil killers responsible have so far evaded justice.
The respected Associated Press Photographer, Henry Griffin who had taken the pictures of corpses in Buchenwald and Dachau when visiting Allied POW camps agreed: "The only difference I can see between these men and those corpses is that here they are still breathing." (1)
"According to revelations by members of the House of Commons, about 130,000 former German officers and men were held during the winter of 1945-46 in British camps in Belgium under conditions which British officers have described as 'not much better than Belsen." (2)
TORTURE AND BRUTALITY
Adding to international outrage, Cyril Connolly, one of England's most acclaimed writers reported: "British guards imprisoned German troops and tortured them." He described how "they were so possessed by propaganda about German 'Huns' that they obviously enjoyed demonstrating their atrocities to visiting journalists. A British reporter named Moorehead who was present at these 'torture fests' observed that 'a young British medical officer and a captain of engineers managed the Bergen-Belsen camp. "The captain was in the best of moods," he said. "When we approached the cells of gaoled guards, the sergeant lost his temper." The captain explained. 'This morning we had an interrogation. I'm afraid the prisoners don't look exactly nice.'
The cells were opened for the visiting journalists. "The German prisoners lay there, crumpled, moaning, covered with gore. The man next to me made vain attempts to get to his feet and finally managed to stand up. He stood there trembling, and tried to stretch out his arms as if fending off blows. "Up!" yelled the sergeant. "Come off the wall."
"They pushed themselves off from the wall and stood there, swaying. In another cell the medical officer had just finished an interrogation. "Up." yelled the officer. "Get up." The man lay in his blood on the floor. He propped two arms on a chair and tried to pull himself up. A second demand and he succeeded in getting to his feet. He stretched his arms towards us. "Why don't you kill me off?" he moaned.
"The dirty bastard is jabbering this all morning." the sergeant stated. (3)
SHOOTING PRISONERS 'FOR FUN'
Former British Army veteran A.W Perkins of Holland-on-Sea described conditions in the 'Sennelager' British concentration camp, which shockingly held, not captured troops but civilians. He recounts; "During the latter half of 1945 I was with British troops guarding suspected Nazi civilians living on starvation rations in a camp called Sennelager. They were frequently beaten and grew as thin as concentration camp victims, scooping handfuls of swill from our waste bins."
This ex-guard described how other guards amused themselves by baiting starving prisoners. "They could be shot on sight if they ventured close to the perimeter fence. It was a common trick to throw a cigarette just inside the fence and shoot any prisoner who tried to reach it." (4).
"When Press representatives ask to examine the prison camps, the British loudly refuse with the excuse that the Geneva Convention bars such visits to prisoner-of-war camps." complained press correspondent Arthur Veysey from London on May 28th 1946.
"UNDERFED AND BEATEN" ADMITS TOP AMERICAN NEWSPAPER
Typically "The prisoners lived through the winter in tents and slept on the bare ground under one blanket each. They say they are underfed and beaten and kicked by guards. Many have no underclothes or boots." reported the Chicago Tribune Press Service on 19 May 1946 one year after the war's end.
"In the summer of 1946 an increasing number of prisoners of-war were escaping from British slave camps often with British civilian aid. "Accounts of the chases by military police are reminiscent of pre-Civil War pursuits by fleeing Negro fugitives." stated an Associated Press dispatch (London, August 27th, 1946) more than sixteen months after the war ended.
CIVILIANS; WOMEN AND CHILDREN MACHINE-GUNNED
Tens of thousands of middle-European peoples, displaced by the war who fell into British hands were treated even worse in British controlled Austria and Yugoslavia. There, Britain and the NKVD ran the concentration camps jointly. The latter, forerunners to the evil KGB, were invited to assist the British in the capture and corralling, deportation and slaughter of their captives.
One British officer described how "The prisoners (civilians) were treated coarsely but not brutally. They were pushed and shoved but there was no resistance, no fighting or trying to get back or get away. They were all completely docile, resigned to their fate. The soldiers collected them all quickly into groups and marched them away to be machine-gunned in groups.'
The British officer added, 'some of them didn't get very far I'm afraid. At the back of the station there was a wood, a copse, and they seemed to be marched behind this copse. Shortly afterwards there were quite a number of sustained bursts of machine-gun fire. I can't say for certain what happened, because I couldn't see the shooting. But I am pretty sure that a lot of them were shot there and then, not on the siding itself but just around the corner of the wood."
This is typical of many accounts when units of the British Army working with Red Army NKVD officers, hunted down and butchered tens of thousands of Cossack civilian refugees including children in Austria, in summer, 1945 after the war had ended.
A BLOOD-SPATTERED BRITISH TRANSPORT TRAIN
Tens of thousands of people of many nationalities were hunted down and rounded up like cattle to be taken to the Red Army's killing fields. One account described how 'the whole train was bespattered with blood. They were open-plan carriages, and I remember the bloodstains where bodies had been dragged right down the corridor between the seats and down three of four steps. The lavatories were absolutely covered in blood…."
"Another such patrol, consisting of two Red Army officers and four British soldiers set off into the hills on horseback on June 8th. They captured one such group on the lower slopes…. "The Cossacks ran off, leaving just a few, mainly women and children who were too weak to move. One soldier spotted a Cossack in the distance, aimed his rifle at him, fired and saw him drop. …. As he was not seen to rise again it was assumed he had been killed."
Captain Duncan McMillan remembers, 'Being guided to a small railway station where there was a barbed-wire enclosure' He saw the Cossacks being unloaded from the trucks and described how they were stripped of their possessions, even food before being marched away. 'Many British soldiers who were there have testified that they heard the rattle of machine-guns nearby just moments after the prisoners were removed." James Davidson said: "We thought that machine-gunning must be the finish of them. We thought they were just taken back there and slaughtered."
These awful accounts were described in Nicholas Bethell's book, The Last Secret published by Futura, (London) in 1974. The English legal apparatus suppressed further accounts.
SLAVE LABOUR IN THE CENTURY
In August 1946 15 months after the end of the Second World War, according to the International Red Cross, "Britain had 460,000 German prisoners slaving for her." This was in direct contravention of the Geneva Convention (Enslavement of Prisoners-of-War is a violation of the Geneva Convention. Article.75) which Britain was a signatory to. Arthur Veysey of the Chicago Tribune Press Service on May 28th 1946 reported "When they (German POWs) learned upon arrival in British and French ports they were to be worked indefinitely as slaves, they became sullen."
PROFITING FROM GERMAN SLAVES
Arthur Veysey appalled by the British government's abuse of human rights and the illegality of its evil slave-ownership policies and defiance of the Geneva Convention said, "The British Government nets over $250,000,000 annually from its slaves. The Government, which frankly calls itself the 'owner' of the prisoners, hires the men out to any employer needing men, charging the going rate for such work, usually $15 to $20 a week. It pays the slaves from 10 to 20 cents a day. The prisoners are never paid in cash, but are given credits either in the form of vouchers or credits."
THE SOVIET UNION FOLLOWS BRITAIN'S SLAVE EMPIRE EXAMPLE
When American attempts were made to prevent Stalin from abducting five million Germans, many of them civilians including children, as slave laborers after Germany's defeat, the Soviets made their point. They produced a proclamation signed by General Dwight Eisenhower a year earlier, which gave the Soviets complete freedom to do whatever, they wished with captured Germans. This included deportation, enslavement; to loot and destroy without restraint, even using German transport to do so. They reminded the US Government that they had an equal right to do as the Americans were doing and were exercising the same right.
Eyewitness accounts describe events when Berlin and Breslau surrendered. "The long grey-green columns of prisoners were marched east downcast and fearful towards huge depots near Leningrad, Moscow, Minsk, Stalingrad, Kiev, Kharkov and Sevastopol. All fit men had to march 22 miles a day. Those physically handicapped went in handcarts or carts pulled by spare beasts." This was reported in the Congressional Record on March 29th 1946.
STARVATION OF POWS IN FRANCE
By August 1946 France according to the International Red Cross had enslaved nearly three-quarters of a million former German servicemen. Of these 475,000 had been captured by the Americans who 'in a deal' had transferred them to French control for the expressed purpose of forced labour. Interestingly in a macabre way, the French returned 2,474 German POWs complaining that they were weaklings. (5)
Those returned must indeed have been in a bad way for the 472,526 remaining slaves had already been described by correspondents as; "a beggar army of pale, thin men clad in vermin infested tatters." All were pronounced unfit for work, three quarters of them due to deliberate starvation. Of this unfortunate 'army' of slaves 19% were so badly treated they needed to be hospitalized (6)
In the notorious camp in the Sarthe District for 20,000 prisoners, inmates received just 900 calories a day; thus 12 died every day in the hospital. Four to five thousand are unable to work any more. Recently trains with new prisoners arrived at the camp; several prisoners had died during the trip, several others had tried to stay alive by eating coal that had been lying in the freight train by which they came. (7)
On December 5th 1946 the American Government requested the repatriation (by October 1, 1947) to Germany of the 674,000 German prisoners-of-war it had handed over to France, Belgium, the Netherlands and Luxemburg.
France agreed in principle but refused to abide by the release date stipulated. They pointed out, correctly, that a December 1st 1945 memorandum clearly stated that German prisoners handed over to the French by the US Government 'were chattels to be used indefinitely as forced labour'. (8)
US ARMY SLAUGHTERED GERMAN POWS
The German armed forces invariably obeyed the Rules of War conventions to the letter. Speaking for himself and other allied military commanders, Major General Robert W. Grow, U.S.A. Commander 6th Armored Division in Europe conceded there was 'no German atrocity problem'.
"My service during World War Two was in command of an armored division throughout the European campaign, from Normandy to Saxony. My division lost quite a number of officers and men captured between July 1944 and April 1945. In no instance did I hear of personnel from our division receiving treatment other than proper under the 'Rules of Land Warfare'. As far as the 6th Armored Division was concerned in its 280 days of front line contact, there was no 'atrocity problem'. Frankly, I was aghast, as were many of my contemporaries, when we learned of the proposed 'war crimes' trials and the fact that military commanders were among the accused. I know of no general officer who approved of them." (9)
Despite the German observance of convention the American forces response was often as summary and as brutal as those practiced by their Soviet allies. Only in cases where large numbers of captured soldiers had been taken were they to be enslaved. If captured in smaller groups the US Army policy was simply to slaughter their captured prisoners where they stood.
A specific study is now being made for the purpose of compiling evidence of such atrocities to which the author, Michael Walsh, would appreciate input.
One such case was the cold-blooded slaying of an estimated 700 troops of the 8th SS Mountain Division. These troops who had fought with honorable distinction had earlier captured a US field hospital. Although the German troops had conducted themselves properly they were, when subsequently captured by the US Army, routinely separated and gunned down in groups by squads of American troops.
US ARMY TURNS PEACEFUL DACHAU INTO CHARNEL HOUSE
A similar fate befell infantrymen of the SS Westphalia Brigade who were captured by the US 3rd Armored Division. Most of the German captives were shot through the back of the head. "The jubilant Americans told the locals to leave their bodies in the streets as a warning to others of US revenge" Their corpses lay in the streets for five days before the occupying forces relented and allowed the corpses to be buried. After the war the German authorities attempted, without success, to prosecute the GIs responsible. (10)
Ironically in the light of postwar research it has been revealed that the only atrocities committed at Dachau were those carried out by the victorious allies. Equally ironically this camp was an allied concentration camp (eleven years) for a longer period of time than it was a German administered camp. There, "Three hundred SS camp guards were quickly neutralized." on the orders of General Dwight D. Eisenhower.
The term neutralized of course is a politically correct (or cowardly) way of saying that prisoners-of-war were rounded up and machine-gunned in groups. Accounts of the mass murder of prisoners-of-war at Dachau have been described in at least two books; 'The Day of the Americans by Nerin Gun, Fleet Publishing Company, New York, and, Deliverance Day - The Last Hours at Dachau by Michael Selzer; Lippincot, Philadelphia
These books describe how German prisoners were collected in groups, placed against a wall and methodically machine-gunned by American soldiers while some were still standing, hands raised in surrender. American soldiers casually climbed over the still twitching bodies, killing the wounded. Whilst this was happening, American photographers were taking pictures of the massacres that have since been published.
At Dachau, which was in the American zone of Germany, a shock force of American and Polish guards attempted to entrain a group of Russian prisoners from Vlasov's Army who had refused to be repatriated under the new American ruling.
MASS SUICIDES
'All of these men refused to entrain,' Robert Murphy wrote in his report of the incident. 'They begged to be shot. They resisted entrainment by taking off their clothes and refusing to leave their quarters…. Tear-gas forced them out of the building into the snow where those who had cut and stabbed themselves fell exhausted and bleeding in the snow. Nine men hanged themselves and one had stabbed himself to death and one other who had stabbed himself subsequently died; while twenty others are still in hospital from self-inflicted wounds. The entrainment was finally effected of 368 men." (11)
"The last operation of this kind in Germany took place at Plattling near Regensburg, where fifteen hundred men of Vlasov's Army had been interned by the Americans. In the early hours of February 24th, 1946, they were driven out of their huts wearing only their night-clothes, and handed over to the Russians in the forest near the Bavarian-Czech border. Before the train set off on its return journey the American guards were horrified to see the bodies of Vlasov's men who had already committed suicide hanging in rows from trees, and when they returned to Plattling even the German SS prisoners in the nearby POW camp jeered at them for what they had done." (13)
According to the Toronto Daily Star, March, 9th, 1968, "Former members of an illegal Israeli force which was given absolute freedom to slaughter Germans conceded that "More than 1,000 Nazi SS Officers died as a result of eating arsenic-impregnated bread introduced April, 13th, 1946, in an American-run prisoner-of-war camp near Nuremberg."
After the US victory (the battle for Remagen Bridge) Germans in the Rhineland surrendered en masse. Between April and July 1945, some 260,000 German prisoners-of-war were held under American guard in the boggy fields between Remagen and Sinzig. They were kept in the open air and their daily ration was one potato, a biscuit, a spoonful of vegetables and some water. Racked by disease, at least 1,200 died, according to German records." (14)
THE CATHOLIC CHURCH CONDEMNS US SLAVERY
In the USA where 140,000 German prisoners-of-war were shipped, the Catholic Bishops Conference described how, "Multitudes of civilians and prisoners of war have been deported and degraded into forced labor unworthy of human beings."
"Hundreds of thousands, if not millions, are put like slaves to forced labor, although the only thing with which they can be reproached is the fact that they were soldiers. Many of these poor fellows are without news from home and have not been allowed to send a sign of life to their dear ones."
GERMAN SLAVES HELD IN ALLIED COUNTRIES
United States 140,000 (US Occupation Zone of which 100,000 were held in France, 30,000 in Italy, 14,000 in Belgium. Great Britain 460,000 German slaves. The Soviet Union 4,000,000 - 5,000,000 estimated. France had 680,000 German slaves by August 1946. Yugoslavia 80,000, Belgium 48,000, Czechoslovakia 45,000, Luxembourg 4,000, Holland 1,300. Source: International Red Cross.
"AN EVIL PRECEDENT"
An outraged International Red Cross organization opined: "The United States, Britain and France, nearly a year after peace are violating International Red Cross agreements they solemnly signed in 1929. Although thousands of former German soldiers are being used in the hazardous work of clearing minefields, sweeping sea mines and razing shattered buildings, the Geneva Convention expressly forbids employing prisoners 'in any dangerous labour or in the transport of any material used in warfare.'
Henry Wales in Geneva, Switzerland on April 13, 1946 added, 'The bartering of captured enemy soldiers by the victors throws the world back to the dark ages when feudal barons raided adjoining duchies to replenish their human live stock. It is an iniquitous system and an evil precedent because it is wide open for abuse with difficulty in establishing responsibility. It is manifestly unjust and sell them for political reasons as the African Negroes were a century ago."
GERMAN TREATMENT OF POWs FAR MORE HUMANE
By contrast the German armed forces behaved impeccably towards their prisoners-of-war. "The most amazing thing about the atrocities in this war is that there have been so few of them. I have come up against few instances where the Germans have not treated prisoners according to the rules, and respected the Red Cross reported respected newspaper The Progressive February, 4th1945.
Allan Wood, London Correspondent of the London Express agreed. "The Germans even in their greatest moments of despair obeyed the Convention in most respects. True it is that there were front line atrocities - passions run high up there - but they were incidents, not practices, and misadministration of their American prison camps was very uncommon." Lieutenant Newton L. Marguiles echoed his words.
US Assistant Judge Advocate, Jefferson Barracks, April 27th1945. "It is true that the Reich exacted forced labour from foreign workers, but it is also true that, they were for the most part paid and fed well."
"I think some of the persons found themselves better off than at any time in their lives before." added Dr.James K.Pollack, Allied Military Government.
"What did the Germans do to get efficient production from forced labour that we were not able to do with Germans working down the mines? They fed their help and fed them well." Said Max H. Forester, Chief of AMG's Coal and Mining Division in July 1946.
WILL NEMESIS DELIVER?
Asked what were the chances of the evil perpetrators of such crimes being brought to justice, Michael Walsh said that the only thing that stood between the allied sadists and the hangman's rope was the will to bring them to trial.
Precedent on retrospective justice is already a fact of life. Its failure is that war crimes justice is selective and so far applicable only to the defeated foe under highly questionable and internationally criticized legal procedures.
What is needed is to raise public awareness and a lead be given by those in public life whose voice is less likely to be censored. He added that the interests of justice must come before national pride, political expediency and military guilt. "How else." He added, "can human civilization progress than through the administration of justice that is blind to race, political dogma and national interests?
Sources:
(1) Congressional Record, December 11, 1945 p. A-5816. (2) Gruesome Harvest, R.F. Keeling, Institute of American Economics, Chicago, 1947. (3) Cyril Connolly, The Golden Horizon, Weidenfeld and Nicholson, London (4) Daily Mail, London, 22nd, April, 1995 (5) John Thompson, Chicago Tribune Press Service, Geneva, August 24, 1946). (6) Gruesome Harvest, R.F. Keeling, Institute of American Economics, Chicago, 1947). (7) Louis Clair, The Progressive, 14 January, 1946). (8) Gruesome Harvest, R.F. Keeling, Institute of American Economics, Chicago, 1947). (9) Doenitz at Nuremberg: A Re-Appraisal, H.K Thompson/Henry Strutz, Amber Publishing Corp. N.Y 1976. (10) Daily Mail, London, May 1, 1995. (11) Douglas Botting, In The Ruins of The Reich, George Allen & Unwin, London (12) Douglas Botting, In The Ruins of The Reich, George Allen & Unwin, London (13) Douglas Botting, In The Ruins of The Reich, George Allen & Unwin, London (14) Roger Boyes, The (London) Times, 7th March 1995
http://www.whale.to/b/walsh11.html - copy and past
—————————————————————————————-
666 (!) US Prison camps for German POWs - 21 camps in Canada (1945)
EISENHOWER'S DEATH CAMPS - THE LAST DIRTY SECRET OF WORLD WAR TWO
by James Bacque
Saturday Night
Sept 1989
Call it callousness, call it reprisal, call it a policy of hostile neglect: a million Germans taken prisoner by Eisenhower's armies died in captivity after the surrender.
In the spring of 1945, Adolph Hitler's Third Reich was on the brink of collapse, ground between the Red Army, advancing westward towards Berlin, and the American, British, and Canadian armies, under the overall command of General Dwight Eisenhower, moving eastward over the Rhine.  Since the D-Day landings in Normandy the previous June, the westward Allies had won back France and the Low Countries, and some Wehrmacht commanders were already trying to negotiate local surrenders.  Other units, though, continued to obey Hitler's orders to fight to the last man.  Most systems, including transport, had broken down, and civilians in panic flight fromt he advancing Russians roamed at large.
"Hungry and frightened, lying in grain fields within fifty feet of us, awaiting the appropriate time to jump up with their hands in the air"; that's how Captain H. F. McCullough of the 2nd Anti-Tank Regiment Division described the chaos of the German surrender at the end of the Second World War.  In a day and a half, according to Field Marshall Bernard Montgomery, 500,000 Germans surrendered to his 21st Army Group in Northern Germany.  Soon after V-E Day-May 8, 1945-the British-Canadian catch totalled more that 2 million.  Virtually nothing about their treatment survives in the archives in Ottawa or London, but some skimpy evidence from the International Committee of the Red Cross, the armies concerned, and the prisoners themselves indicates that almost all continued in fair health.  In any case, most were quickly released and sent home, or else transferred to the French to help in the post-war work of reconstruction.  The French army had itself taken fewer than 300,000 prisoners.
Like the British and Canadians, the Americans suddenly faced astounding numbers of surrendering German troops: the final tally of prisoners taken by the U.S. army in Europe (excluding Italy and North Africa) was 5.25 million.  But the Americans responded very differently.
Among the early U.S captives was one Corporal Helmut Liebich, who had been working in an anti-aircraft experimental group at Peenemunde on the Baltic.  Liebich was captured by the Americans on April 17, near Gotha in Central Germany.  Forty-two years later, he recalled vividly that there were no tents in the Gotha camp, just barbed wire fences around a field soon churned to mud.  The prisoners received a small ration of food on the first day but it was then cut in half.  In order to get it, they were forced to run a gauntlet.  Hunched ocer, they ran between lines of American guards who hit them with sticks as they scurried towards their food.  On April 27, they were transferred to the U.S. camp at Heidesheim farther wet, where there was no food at all for days, then very little.  Exposed, starved, and thirsty, the men started to die.  Liebich saw between ten and thirty bodies a day being dragged out of his section, B, which at first held around 5,200 men.. He saw one prisoner beat another to death to get his piece of bread.  One night when it rained, Liebich saw the sides of the holes in which they were sheltered, dug in soft sandy earth, collapse on men who were too weak to struggle out.  They smothered before anyone could get to them.  Liebich sat down and wept.  "I could hardly believe men could be so cruel to each other."
Typhus broke out in Heidesheim about the beginning of May.  Five days after V-E Day, on May 13, Liebich was transferred to another U.S. POW camp, at Bingen-Rudesheim in the Rhineland near Bad Kreuznach, where he was told that the prisoners numbered somewhere between 200,000 and 400,000, all without shelter, food, water, medicine, or sufficient space.
Soon he fell sick with dysentery and typhus.  he was moved again, semiconscious and delirious, in an open-topped railway car with about sixty other prisoners: northwest down the Rhine, with a detour through Holland, where the Dutch stood on bridges to smash stones down on the heads of the prisoners.  Sometimes the American guards fired warning shots near the Dutch to keep them off.  After three nights, his fellow prisoners helped him stagger into the hug camp at Rheinberg, near the border with the Netherlands, again without shelter or food.
When a little food finally did arrive, it was rotten.  In none of the four camps had Leibich seen any shelter for the prisoners.  the death rate in the U.S. Rhineland camps at this point, according to surrviving data from a medical survey, was about thirty per cent per year.  A normal death rate for a civilian population in 1945 was between one and two percent.
One day in June, through hallucinations of his fever, Liebich saw "the Tommies" coming into the camp.  The British had taken over Rheinberg, and that probably saved his life.  At this point, Liebich, who is five-foot-ten, weighed 96.8 ponds.
According to stories told to this day by other ex-prisoners of Rheinberg, tha last act of the Americans before the British took over was to bulldoze one section level while there were still men living in their holes in the ground.
Under the Geneva Convention, three important rights are guaranteed prisoners of war: that they will be fed and sheltered to the same standard as base or depot troops of the Capturing Power; that they can send and receive mail; and that they will be visited by delegates of the International Red Cross (ICRC) who will report in secret on their treatment to a Protecting Power.  (In the cas eof Germany, as the government disintegrated in the closing stages of the war, Switzerland had been designated the protecting power.)
In fact, German prisoners taken by the U.S. Army at the end of the Second World War were denied these and most other rights by a series of specific decisions and directives stemming mainly from SHAEF-Supreme Headquarters, Allied Expeditionary Force.  General Dwight Eisenhower was both supreme commander of SHAEF-all the Allied armies in northwest Europe-and the commanding general of the U.S. forces in the European theatre.  He was subject to the Combined Chiefs of Staff (CCS) of Britain and the U.S., to the U.S. Joint Chiefs of Staff (JCS), and to the policy of the U.S. government, but in the absence of explicit directives-to the contrary or otherwise-ultimate responsibility for the treatment of the German prisoners in American hands lies with him.
"God , I hate the Germans," Eisenhower wrote to his wife, Mamie, in September, 1944.  Earlier, in front of the British ambassador to Washington, he had said that all the 3,500 or so officers of the German General Staff should be "exterminated."
In March, 1945, a message to the Combined Chiefs of Staff signed and initialled by Eisenhower recommended creating a new class of prisoners-Disarmed Enemy Forces, or DEFs-who, unlike Geneva-defined prisoners of war, would not be fed by the army after the surrender of Germany.  This would be a direct breach of the Geneva Convention.  The message, dated March 10, argues in part: "The additional maintenance commitment entailed by declaring the German Armed Forces prisoners [sic] of war which would necessitate the prevision of rations on a scale equal to that of base troops would prove far beyond the capacity of the Allies even if all German sources were tapped."  It ends: "Your approval is requested.  Existing plans have been prepared upon this basis."
On April 26, 1945, the Combined Chiefs approved the DEF status for prisoners of war in American hands only: the British members had refused to adopt the American plan for their own prisoners.  The Combined Chiefs stipulated that the status of disarmed troops be kept secret.
By that time, Eisenhower's quartermaster general at SHAEF, General Robert Littlejohn, had already twice reduced rations for prisoners, and a SHAEF message signed "Eisenhower" had reported to General George Marshall, the U.S. Army Chief of staff, that the prisoner pens would provide "no shelter or other comforts…."
The problem was not supplies.  There was more than enough material stockpiled in Europe to construct prison camp facilities.  Eisenhower's special assistant, general Everett Hughes, had visited the huge supply dumps at Naples and Marseille and reported:  "More stocks than we can ever use.  Stretch as far as eye can see."  Food should not have been a problem, either.  In the U.S., wheat and corn surpluses were higher than they had ever been, and there was a record crop of potatoes.  The army itself had so much food in reserve that when a whole warehouse was dropped from the supply list by accident in England it was not noticed for three months.  In addition, the International Red Cross had over 100,000 tons of food in storage in Switzerland.  When it tried to send two trainloads of this to the American sector of Germany, U.S. Army Officers turned the trains back, saying their warehouses were already overflowing with ICRC food which they had never distributed.
Nonetheless it was through the supply side that the policy of deprivation was carried out.  Water, food, tents, space, medicine-everything necessary for the prisoners was kept fatally scarce.  Camp Rheinberg, where Corporal Liebich would fetch up in in mid-May, shivering with dysentery and typhus, had no food at all when it was opened on April 17.  As in the other big "Rhine meadow" camps, opened by the Americans in mid-April, there were no guard towers, tents, buildings, cooking facilities, water, latrines, or food.
George Weiss, at tank repairman who now lives in Toronto, recalls of his camp on the Rhine:  "All night we had to sit up jammed against each other.  But the lack of water was the worst thing of all.  For three and a half days, we had no water at all.  We would drink our own urine…."
Private Heinz T. (his surname is withheld at his request) had just turned eighteen in hospital when the Americans walked into his ward on April 18.  he and all his fellow patients were taken out to the camp at Bad Kreuzpath in the Rhineland, which already held several hundred thousand prisoners.  Heinz was wearing only a pair of shorts, shoes, and a shirt.
Heinz was far from the youngest in the camp, which also held thousands of displaced German civilians.  there were children as young as six among the prisoners, as well as pregnant women, and men over sixty.  At the beginning, when trees still grew i the camp, some men managed to cut off limbs to build a fire.  the guards ordered the fire put out.  In many of the enclosures, it was forbidden to dig holes in the ground for shelter.  "All we had to eat was grass," Heinz remembers.
Charles von Luttichau was convalescing at home when he decided to surrender voluntarily to US troops about to occupy his house.  He was taken to Camp Kripp, on the Rhine near Remagen.
"We were kept in crowded barbed wire cages in the open with scarcely any food," he recalled recently.  "More than half the days we had no food at all.  On the rest, we got a little K ration.  I could see from the package that they were giving us one-tenth of the rations that they issued to their own men….I complained to the American camp commander that he was breaking the Geneva Convention, but he just said, 'Forget the Convention.  You haven't any rights.'
"The latrines were just logs flung over ditches next to the barbed-wire fences.  Because of illness, the men had to defecate on the ground.  Soon, many of us were  too weak to take our trousers off first.  So our clothing was infected, and so was the mud where we had to walk and sit and lie down.  In these conditions, our men very soon started to die.  Within  a few days, some of the men who had gone healthy into the camp were dead.  I saw our men dragging many bodies to the gate of the camp, where they were thrown loose on top of each other onto trucks, which took them away."
Von Luttichau's mother was American and he later emigrated to Washington, D.C., where he became a historian and wrote a military history for the U.S. Army.  he was in the Kripp camp for about three months.
Wolfgang Iff, who was imprisoned at Rheinberg and still lives in Germany, reports that, in his subsection of perhaps 10,000 prisoners, thirty to fifty bodies were dragged out every day.  A member of the burial work party, Iff says he helped haul the dead from his cage out to the gate of the camp, where the bodies were carried by wheel barrow to several big steel garages.  there Iff and his team stripped the corpses of clothing, snapped off half of their aluminium dog tag, spread the bodies in layers of fifteen to twenty, with ten shovelfuls of quicklime over each layer till they were stacked a metre high, placed the personal efefcts in a bag for the Americans, then left.  Some of the corpses were dead of gangrene following frostbite.  (It was an unusually wet, cold spring.)  A dozen or more others had grown too weak to cling to the log flung across the ditch for a latrine, and had fallen off and drowned.
The conditions in the American camps along the Rhine in late April were observed by two colonels in the U.S. Army Medical Corps, James Mason and Charles Beasley, who described them in a paper published in 1950:  "Huddled close together for warmth, behind the barbed wire was a most awesome sight-nearly 100,000 haggard, apathetic, dirty, gaunt, blank-staring med clad in dirty field grey uniforms, and standing ankle-deep in mud….The German Divisions Commander reported that the men had not eaten for at least two days, and the provisions of water was a major problem-yet only 200 yards away was the River Rhine running bankfull."
On May 4, 1945, the first German prisoners of war in U.S. hands were transferred to DEF status.  The same day, the U.S. war Department banned mail to or from the prisoners.  (when the International Committee of the Red Cross suggested a plan for restoring mail in June, it was rejected.)
On May 8, V-E Day, the German government was abolished and, simultaneously, the U.S. State Department dismissed Switzerland as the protecting power for the German prisoners.  (Prime Minister Mackenzie King of Canada protested to the foreign Office in London the parallel removal of the Swiss as protecting power in British-Canadian camps, but was squelched for his pains.)  With this done, the State Department informed the International Red Cross that, since there was no protecting power to report to, there was no longer and point in visiting the camps.
From then on, prisoners held by the US Army had no access to any impartial observer, nor could they receive food parcels, clothing, or medicines from any relief agency, or letters from their kin.
general George Patton's US Third Army was the only army in the whole European theatre to free significant numbers of captives during ma, saving many of them from probable death.  Bothe Omar Bradley and General J.C.H. lee, Commander Communications Zone (Com Z) Europe, ordered a release of prisoners within a week of the war's end, but a SHAEF order signed "Eisenhower" countermanded them on my 15.
That same day, according to a minute of their meeting, General Eisenhower and Prime Minister Churchill talked about reducing prisoner rations.  Churchill asked for an agreement on the scale of rations for prisoners, because he would soon have to announce cuts in the British meat ration and wanted to make sure that the prisoners "as far as possible…should be fed on those supplies which we could best spare."  Eisenhower replied that he had already "given the matter considerable attention," but was planning to re-examine the whole thing to see "whether or not a further ereduction was possible."  He told Churchill that POWs had been getting 2,200 calories a day.  (The US Army medical Corps considered 2,150 an absolute minimum subsistence level for sedentary adults living under shelter.  US troops were issued 4,000 calories a day.)  What he did not tell Churchill was that the army was not feeding the DEFs at all, or was feeding them far less than those who still enjoyed prisoner-of-war status.
Rations were reduced again soon after this: a direct cut was recorded in the Quartermaster Reports.  But indirect cuts were taking place as well.  One was the effect of extraordinary gaps between prisoner strength as given on the ration lists and official "on hand" accounts, and between the on-hand counts, and between the on-hand count and the actual number of prisoners in the camps.
The meticulous General Lee grew so worried about the discrepancies that he fired off a challenging cable from his headquarters in paris to SHAEF headquarters in Frankfurt:
"This Headquarters is having considerable difficulty in establishing adequate basis for requisitioning rations for prisoners of war currently held in Theatre…In response to inquiries from this Headquarters…several varying statements of number of prisoners held in theatre have been published by SHAEF."
He then cites the latest SHAEF statement:
"Cable…dated 31 May states 1,890,000 prisoners of war and 1,200,000 disarmed German forces on hand.  Best available figures at this Headquarters show prisoners of war in ComZ910,980, in ComZ transient enclosures 1,002,422 and in Twelfth Army GP 965,125, making a total of 2,878,537 and an additional 1,000,000 disarmed German forces Germany and Austria."
The situation was astounding: Lee was reporting a million or more men in the US Army camps in Europe than SHAEF said it ha don its books.  But he was wrestling with the wind: he had to his issue of food on the number of prisoners on hand supplied to him by SHAEF G-3 (Operations).
Given the general turmoil, fluctuating and inaccurate tallies were probably inevitable, but more than 1 million captives can actual be seen disappearing between two reports of the Theatre Provost Marshal, issued on the same day, June2.  the last in a series of daily reports from the TPM logs 2,870,400 POWs on hand at June 2.  The first report of the new weekly series, dated the same day, says that there are only 1,836,000 on hand.  At one point in the middle of June, the prisoner strength on the ration list was shown as 1,421,559, while on Lee's and other evidence there were probably almost three times that number.
Spreading the rations thinner was one way to guarantee starvation.  Another was accomplished by some strange army bookkeeping during June and July.  A million prisoners who had been receiving at least some food because of their nominal POW status lost their rights and their food when they were secretly transferred to the DEF status.  The shift was made deliberately over many week, with careful attention paid to maintaining plausible balances in SHAEF's weekly POW and DEF reports.  (The discrepancy between those "shifted" from POW status during the period from June 2 to July 28 and those "received" in the DEF status is only 0.43 per cent.)  The reclassification to DEF did not require any transfer of men to new camps, or involve any new organisation to get German civilians supplies to them.  The men stayed where they were.  All that happened was that, by the clatter of a typewriter, their skimpy bit of US Army food was stopped.
The effect of a policy arranged through accountancy and conveyed by winks and nods-without written orders-was first to mystify, then to frustrate, then to exhaust the middle-rank officers who were responsible for POWs.  A colonel in the Quartermaster Section of the advance US fighting units wrote a personal plea to Quartermaster General Robert Littlejohn as early as April 27:  "Aside from the 750 tons received from Fifteenth Army, no subsistence has been received nor do I expect any.  What desirable Class II and IV (rations) we have received has been entirely at the suffernece of the Armies, upon personbal appeal and has been insignificant in relation to the demands which are being put upon us by the influx of prisoners of war."
Rumours of conditions in the camps ran through the US Army.  "Boy, those camps were bad news," said Benedict K. Zobrist, a technical sergeant in the Medical Corps.  "We were warned to stay as far away as we could."  In May and early June of 1945, a team of US Medical Corps doctors did survey some of the Rhineland camps, holding just over 80,000 German POWs.  Its report is missing from the appropriate section of the National Archives in Washington, but two secondary sources reproduce some of the findings.  The three main killers were diarrhoea and dysentery (treated as one category), cardiac disease, and pneumonia.  But, straining medical terminology, the doctors also recorded deaths from "emaciation" and "exhaustion."  And their data revealed death rates eighty times as high as any peacetime norm.
Only 9.7 percent to fifteen percent of the prisoners had died of causes clearly associated with lack of food, such as emaciation and dehydration, and "exhaustion."  But the other diseases, directly attributable to exposure, overcrowding, filth, and lack of sanitation, were undoubtedly exacerbated by starvation.  As the report noted, "Exposure, overcrowding of pens and lack of food and sanitary facilities all contributed to these excessive (death) rates."  The data, it must be remembered, were taken from the POW camps, not from the DEF camps.
By the end of May,1945, more people had already died in the US camps than would die in the atomic blast at Hiroshima.
On June 4, 1945, a cable signed "Eisenhower" told Washington that it was "urgently necessary to reduce the number of prisoners at earliest opportunity by discharging all classes of prisoners not likely to be required by Allies."  It is hard to understand what prompted this cable.  No reason for it is evident in the massive cable traffic that survives the period in the archives in London, Washington, and Abilene, Kansas.  And far from ordering Eisenhower to take or hold on to prisoners, the Combined Chiefs' message of April 26 had urged him not to take in any more after V-E Day, even for labour.  Nonetheless more than 2 million DEFs were impounded after May 8.
During June, Germany was partitioned into zones of occupation and in July, 1945, SHAEF was disbanded.  Eisenhower, reverting to his single role as US commanding general in Europe, becoming military governor of the US zone.  He continued to keep out Red Cross representatives, and the US Army also informed American relief teams that the zone was closed to them.  It was closed to all relief shipments as well-until December, 1945, when a slight relaxation came in to effect.
Also starting in July, the Americans turned over between 600,000 and 700,000 German captives to the French to help repair damages done to their country during the war.  many of the transferees were in five US camps clustered around Dietersheim, near Mainz, in the section of Germany that had just come under French control.  (most of the rest were in US camps in France.)
On July 10, a French unit took over Dietersheim and seventeen days later a Captain Julien arrived to assume command.  His report survives as part of an army inquiry into a dispute between Julien and his predecessor.  In the first camp he entered, he testified to finding muddy ground "people living skeletons," some of whom died as he watched.  others huddled under bits of cardboard which they clutched although the July day was hot.  Women lying in holes in the ground stared up at him with hunger oedema bulging their bellies in gross parody of pregnancy; old men with long grey hair watched him feebly; children of six or seven with the racoon rings of starvation looked at him from lifeless eyes.  Tow German doctors in the "hospital" were trying to care for the dying on the ground under the hot sky, between, the marks of the tent that the Americans had taken with them.  Julien, who had fought against the Germans with his regiment, the 3erne Regiment de Tirailleure Algeriens, found himself thinking in horror:  "This is just like the photographs of Buchenwald and Dachau."
There were 103, 500 people in the five camps round Dietersheim and amongst them Julien's officers counted 32, 640 who could do no work at all.  These were released immediately.  In all, two-thirds of the prisoners taken over by the French that summer from American camps in Germany and in France were useless for reparations labour.  In the camp at Sainte-Marthe, 615 of 700 captives were reported to be unable to work.  At Erbiseul near Mons, Belgium, according to a written complaint, twenty-five per cent of the men received by the French were "dechets," or garbage.
In July and August, as US Quartermaster Littejohn signalled to Eisenhower in due course, the Army food reserves in Europe grew by thirty-nine percent.
On August 4, a one-sentence order signed "Eisenhower" condemned all prisoners of wear still on hand in the US camps to DEF status:  "Effective immediately all members of the German forces held in US custody in the American zone of occupation in GERMANY will be considered as disarmed enemy forces and and not as having the status of prisoner of war."  No reason was given.  Surviving weekly tallies suggest the dual classification was preserved, but, for the POWs now being treated as DEFs, the death rate quadrupled within a few weeks, from .2 percent per week to .8 percent.
Long-time DEFs were dying at nearly five times that rate.  the official "Weekly PW and DEF Report" for the week ending Sept 8, 1945, still exists in the US National archives in Washington.  It shows an aggregate of 1,056,482 prisoners being held by the US Army in the European theatre, of whom about two-thirds are identified as POWs.  the other third-363,587 men-are DEFs.  During that one week, 13,051 of them died.
In November, 1045, general Eisenhower succeeded George Marshall as US Army chief of staff and returned to the US.  In January, 1946, the camps still held significant numbers of captives but the US had wound down its prisoner holdings almost to zero by the end of 1946.  the French continued holding hundreds of of thousands through 1946, but gradually reduced the number to nothing by about 1949.  During the 1950's, most non-record material relating to the US prison camps was destroyed by the Army.
Eisenhower had deplored the Germans' useless  defence of the Reich in the last months of the war because of the waste of life.  At least ten times as many Germans-undoubtedly 800,000, almost certainly more than 900,000, and quite probably over 1 million-died in the French and American camps as were killed in all the combat on the Western Front in northwest Europe from America's entry into the war in 1941 through to April, 1945.
*******************************************************************************
WAR CRIMES USA 
by Lt. Col. Gordon "Jack" Mohr, AUS Ret.
". . . there is nothing covered, that shall not be revealed: and hid that shall not be made known." - Matthew 10:26
Is America finally about to be thrown a scrap or two of historical truth? If so, have the Soviet relations of recent months, which has caused its leaders to admit to the murder of millions of their own people, allowed a few rays of truth to filter down and penetrate the Iron Curtain which has been erected over World War II, and which has kept vital facts from our people?
Something out of the ordinary seems to be going on within America's ruling circles. Are we finally to be told the truth about World War II?
Recently a book was written by an eminent Canadian author, James Bacque, of Toronto. It is titled OTHER LOSSES and deserves the widest possible distribution in the United States, especially among our veterans who fought World War II. Although Mr. Bacque's book does not picture America and her allies in a favorable light, it has had an amazing reception in Canada, although the people of the United States, for the most part have been kept in the dark about one of the most heinous episodes of World War II, which revolves around the Supreme Commander of the Allies in Europe, Gen. Dwight David Eisenhower, who was known during his days at West Point as that "terrible Swedish Jew."
I have my own opinions of Dwight David Eisenhower, opinions formed during the early days of World War II, from information I received from officers who knew "Ike" before he became Supreme Commander.
During the days before World War II, "Ike," as he was affectionately called, was noted as a "ladies man, and the best damned bridge player on the Post." (Quotation not mine.) When anyone would mention Ike as a troop commander, it was met with hilarious, profane skepticism. Then too, my opinions of Ike were formed by the attitude of my Commanding General, Gen. George Patton, who looked on Eisenhower as a "whimp," not worthy of his rank.
As many of you will remember, Ike was promoted to Supreme Commander in Europe. From Lieutenant Colonel, in early 1941, Eisenhower was promoted to full Colonel in March 1941, to Brigadier General (temporary) in September. In February 1942, after he became a favorite of Gen. George Marshall during the Louisiana Maneuvers, he was appointed Assistant Chief of the War Plans Division. About this time, Ike became acquainted with the daughter of President Franklin Delano Roosevelt, and she introduced her boy friend to "pappa." Evidently F.D.R. recognized in this young officer, a man who would agree with his plans and who would do anything to get promoted. This began a rapid spiral of promotions which by-passed many officers who outranked him and who were much more qualified for the posts he occupied. He became Chief of Operations Division, War Department General Staff (March, 1942), to Commanding General of the European Theater of Operations in June 1942, to Allied Commander in Chief, for the invasion of North Africa (November, 1942), Sicily, (May 1943), Italy (September, 1943) and finally to his ultimate designation by President F.D.R. as Supreme Commander, Allied Expeditionary Force for the invasion of Europe.
It was Eisenhower's advise to F.D.R. and Churchill, which caused the war to drag on for two extra years, resulting in millions of deaths on both sides, and hundreds of billions of dollars of profit for Eisenhower's racial brethren, the International bankers, who financed both sides.
In early 1943, General Patton and the British Commander, Gen. Montgomery, presented a plan to Churchill and F.D.R. which called for the invasion of Europe through the "soft underbelly of Europe." This would have liberated all the eastern European countries from Communist control and would have ended the war in 1943.
But Eisenhower's hatred of the Germans, which was openly shown many times during those terrible days of the war, demanded that as many Germans as possible be made to suffer for their part in the war.
It might be well to state here, that as early as 1902, International Jewry had a plan for the destruction of Christianity in Europe.
This called for the destruction, first of Czarist Russia, which took place in 1917, and then for the destruction of Germany. A war chest of some $2-billion was set aside for this purpose, long before a man named Adolf Hitler came on the scene. When Churchill and F.D.R. listened to the advice of Stalin, instead of their two best military leaders, it gave Stalin two years to establish control over all of Eastern Europe, which is now known as the Warsaw Pact Nations.
We can see the further treason in Eisenhower's actions, when in 1945, as Patton's armored forces swept into Germany, they were held back from entering Berlin, and were even ordered to withdraw to the Western borders of Germany, until Soviet troops could enter Germany.
Any military commander "worth their salt," knows that Patton could have ended the war on the Eastern border of Germany and that country would have never been divided. Patton by this time was beginning to realize that a conspiracy existed among the top war leaders, which were keeping him from the victory he so richly deserved. It was a traumatic lesson which was to be later repeated with General Douglas MacArthur in Korea, when he was not allowed to attack enemy positions north of the Yalu River.
The One Worlder's in Washington, D.C., and London had other plans and aided Stalin in his rape of Eastern Europe and Germany.
It was the "terrible Swedish Jew" Eisenhower, whose open hatred of everything German, caused him to promote Operation Keelhaul, at the end of the war, where thousands of anti-Communist fighters, who had surrendered to American forces, were forced at bayonet point, back to the tender mercies of the Communists. Thousands of them were murdered outright, or disappeared into the Gulags of Russia.
Eisenhower returned to the States, made a hero by the controlled prostitute press of America, and his popularity from a populace he had betrayed, was such that he became the 34th President of the United States in 1953.
Eisenhower was quoted at the war's end as saying: "I hate war as only a soldier who has lived through it can only as one who has seen it's brutality, it's futility, it's Stupidity" But he did not hate it as much as he hated Germans, and he took a terrible Jewish revenge on over a million surrendered German soldiers and civilians when the war ended. Praised by the media and the "kept" historians, this man was directly responsible for one of the most reprehensible acts in the history of civilized warfare. One which should put him in the same class with Atilla the Hun and other barbarians.
The peace which was inflicted on a completely defeated Germany in 1945, was called the Morgenthau Plan. It was promoted by Secretary of the Treasury, Henry Morgenthau, a Jew, who later stated that most of the ideas for this plan had come from Eisenhower.
Now, after a tremendous research of over twenty years, the truth about this Jew Commander of America's forces, who became the 34th President of the United States, can be known.
In 1945, during the post-World War II period, American foreign policy was largely in the hands of a small group of very powerful Zionists based in Washington, D.C. This secret, invisible government, which has controlled America for over fifty years, was headed then by Sen. Herbert Lehman; Supreme Court Justice Felix Frankfurter, and Secretary of the Treasury, Henry Morgenthau. They drew up the "blueprint" for a plan, which the enthusiastic Eisenhower carried out in Europe, which was the most monstrous policy of hate and vengeance known in the annals of civilized history.
This policy is still in operation today, fifty years later, where media pundits, twisting, exaggerating, and even manufacturing historical claims, have hounded, harassed, and had arrested 70 and 80-year old European war veterans for alleged "war crimes," which were supposed to have taken place over fifty years ago.
The following article, entitled THE EISENHOWER DEATH CAMPS, was taken from the January 1990 issue of INSTAURATION, a scholarly American monthly. Every American veteran who served in World War II should know these facts. They are entitled to know how we were lied to and inveigled into a war for the benefits of the Internationalists. Every American Legion and Veteran's of foreign War Post in this country, should have this article read to its them bets, for you see, the same treason was carried out in Korea and then later in Vietnam. It is we, the veteran's of America, who have the right to know the truth, about the traitors who were responsible for the murder of our buddies, and the crippling of hundreds of thousands more, and who are even now laying the groundwork to get your sons and daughters involved in World War Ill.
The National Archives in Washington, (D.C.) contains an official document called the Weekly Prisoner of War and Disarmed Enemy Forces Report for the week ending Sept. 8, 1945. It shows that 1,056,482 German prisoners were then being held by the U.S. Army in the European theater, of whom 692,895 were still classified as POWs (Prisoners of War) and the other 363,587 as DEFs (Disarmed Enemy Forces.)
This latter designation was illegal under international law and completely contrary to the Geneva Convention, to which both the United States and Germany were signatories. A German soldier designated DEF had no right to any food, shelter, or water in fact, to anything. Quite often he did not receive even the basic necessities of life and died within days.
In the first week of September 1945, 13,051 of the 363,587 Germans died and were listed cryptically as "other losses." This was the equivalent of a death rate of 3.6% per week. At such a rate, all the remaining 350,536 DEFs would have been dead within 28 weeks before the end of the approaching winter.
The civilian death rate immediately outside the American camps in Germany was about 2% per year, or nearly 100 times lower, despite the greater proportion of older people. Since adequate supplies were readily available to the American troops at all times, this killing seems to have been deliberate.
As for the 692,895 German soldiers still falsely listed as POWs, the last of them had actually been transferred from POW to DEF status a month earlier on August 4, by order of General Eisenhower. Their death rate quickly quadrupled within weeks, from .2% to .8% per week. Assuming the latter rate for the week ending September 8, about 5,543 of the so-called POWs listed in the report as being alive and in American hands had died that week - all would have died within just over two years.. (The reason this death rate was lower than 3.6% weekly for the longer-term DEFs was simply that the barbaric treatment of the DEFs was cumulative, and that some of the American troops refused to go along with this barbaric treatment.) I recall the winter of 1945, when I was on occupation duty in Japan. A similar order came from our local U.S. military commander who was known for his hatred of all Japanese. It did not come from MacArthur's headquarters in Tokyo. We were not allowed to give food of any kind to Japanese civilians, although many of them were on the verge of starvation. I was commanding a detachment of 28 men, which were guarding a Japanese Quarter Master dump at the little town of Niski'ya'hama, about eighty miles south of Osaka. Food in this storehouse was literally spoiling, yet we were not allowed to share it with the Japanese people. For Christmas rations that year, my detachment received eight sheep carcasses and 28 turkeys, with no refrigeration for storage. Rather than see this food go to waste, I shared it with the starving population, and when word leaked out, I came very close to being court marshaled. It was only the intervention of a high ranking officer from MacArthur's Headquarters which saved me.
The same thing happened over and over again in Germany, and American officers and servicemen were court marshaled, on Eisenhower's orders, for sharing their rations with the starving Germans. If you were a young man, with several small children at home, you know how these enemy children played on the minds of decent Americans who knew what their government was doing was wrong. Enemy children have never been enemies, to big hearted Americans.
But with a man of unbounded hatred for the Germans, his order of August 4th, made it impossible for there to be such a thing as a bona fide German POW in American hands on European soil.
Instead, there were vast concentrations of men (including some women and children) starving to death in open, muddy, disease-ridden fields.
In November 1945, Eisenhower returned to Washington. A month later, a slight relaxation went into effect. Men of conscience such as General George Patton, had no qualms about killing German soldiers in combat, but he drew a line at the deliberate policy of murder which was advocated by Eisenhower. I firmly believe this was one of the reasons he met his untimely death The truth which is now coming out of old records, show that "war crimes" was by no means a German monopoly, and the "good war," the Jewish media and historians called it in the United States, was as evil as any conflict in world history.
Bacque's careful calculations forced him to conclude:
Eisenhower had deplored the German's useless defense of the Reich in the last months of the war because of the waste of life. At least ten times as many Germans - undoubtedly 800,000, almost certainly 900,000, and quite possibly a million died in the French and American camps as were killed in all the combat on the Western front in northwest Europe from America's entry into the war in December 1941, through April 1945."
Bacque was ably assisted in his research by Col. Ernest F. Fisher, a senior historian for the U.S. Army, as well as by other highly placed members of the American military. One of them, Col. Philip S. Lauben, Chief of the German Affairs branch of SHAEF (Supreme Headquarters, Allied Expeditionary Force), stated that, in late 1945, "the Vosges (northeast France) was just one big death camp (for Germans)."
In spite of everything which has been written about Eisenhower which makes him out to be a hero, there seems little question that Dwight Eisenhower meets all the qualifications of a certified war criminal, even if Bacque's figures are off a bit. (If Germany had been the winner, there is little doubt he would have been tried and found guilty of the most heinous crimes against mankind.)
Many veterans will get upset with this appraisal of a man they looked on as a "bona fide" American hero. But the proof for these accusations can be found in what happened to those Germans who were fortunate enough to surrender to the British and the Canadians some two million of them. The evidence shows that "almost all continued in fair health and many were quickly released and sent home or transferred to the French, to help in the post-war work of reconstruction.
Bacque specifically commends General Patton for behavior towards his POWs it a civilized manner. His Third Army freed vast numbers of German captives during May 1945, to the dismay, no doubt, of the Zionists who controlled Washington.
Both General Omar Bradley and J. C. H. Lee, Communications Zone (ComZ) Europe, ordered the release of prisoners within a week of the war's end. This SHAEF order was countermanded by Eisenhower on May IS, 1945.
While German soldiers from the British and Canadian zones were quickly regaining strength and were helping rebuild Europe, Germans taken by the Americans were dying by the hundreds of thousands - emaciated figures in diarrhea smeared clothing, huddling pitifully in watery holes with perhaps a scrap of cardboard over their heads and a rotten potato for supper. At times many of them were reduced to drinking urine and eating grass.
Did all this happen because of one supremely unprincipled and influential man named Eisenhower? Or was Ike in turn influenced by a small circle around him or by his superiors in Washington? Historians will be probing this question for decades to come.
Here are the principle dates by which this infamy will live:
1944: Eisenhower told the British ambassador to Washington that the 3,500 officers of the German General staff should be "exterminated." He also favored the liquidation of perhaps 100,000 prominent Germans. Soon after, he wrote to his wife, Mamie: "God, I hate Germans! Why? Because the German is a beast!" Eisenhower said he was ashamed to bear a German name.
August 1944: The North American wheat surplus was greater than at any time in history, nearly one billion bushels. The U.S. corn surplus and potato crop also reached a new high.
March 10, 1944: A message sent from Eisenhower to the Combined Chiefs of Staff (CCS) of Britain and the U.S. recommended the creation of an entirely new class of prisoners, Disarmed Enemy Forces or DEFs. At a press conference in Paris, this same day, Ike said: "If the Germans were reasoning like normal beings, they would realize the whole history of the United States and Great Britain is to be generous towards a defeated enemy. We observe all the laws of the Geneva Convention."
March 19, 1945: Eisenhower's special assistant, General Everett Hughes, visited the American supply depots at Naples and Marseille. In both places, he writes, there are "more stocks than we can ever use. (They) stretch as far as eye can see."
Spring 1945: The International Red Cross had over 100,000 tons of food stockpiled in Switzerland. At one point, it sent two trainloads into the American Zone of Germany, but the food was sent back. The Morgenthau Plan for a "Carthaginian Peace" in Germany, to use the words of Military Governor Lucius Clay, is implemented through the directive JCS (Joint Chiefs of Staff) 1067, which specifies to Eisenhower the policy he must adopt towards every institution in Germany. The directive is largely the work of three of Henry Morgenthau's underlings in the Treasury Department Harry Dexter White, Frank Coe, and Harry Glasser. White and Glasser were both Jews and all three were Communist "fellow travelers."
April 11, 1945: On the eve of his death, FDR told Morgenthau in Warm Springs, GA: "Henry, I am with you l00%" When Truman took over, he continued Morgenthau's "Carthaginian Policy" towards conquered Germany.
April 17, 1945: The Americans opened their enormous Rheinberg Camp, six miles in circumference, with no food or shelter whatsoever. As in the other big "Rhine meadow" camps, opened in mid-April, there was initially no latrines and no water. In some camps, the men were so crowded they could not lie down. Meanwhile, at Camp Kripp, near Remagen, the half-American Charles von Luttichau determines that his German comrades are receiving about 5% as much food as their captors." Complaining to the camp commander, HE SAID: "Forget the Geneva Convention. You don't have any rights."
Late April 1945: Heinz Janssen, a survivor of the Rheinberg camp, described conditions as they were at the time. "Amputees slithered like amphibians through the mud , soaking and freezing. Naked to the skies day after day and night after flight, they lay desperate in the sand of Rheinberg or sleep exhaustedly into eternity ill their collapsing holes."
April 26, 1945: The Combined Chiefs of Staff sent a message to Eisenhower, urging him not to take any more German prisoners after VE Day. He ignored it. The CCS approved of Ike's proposed DEF status, but only for certain types of German prisoners. The British refused to go against the Geneva Convention. The CCS orders the illegal DEF status to be kept strictly secret. By this date, Eisenhower's Quartermaster General of ASHAEF, Gen. Robert Littlejohn, has already twice reduced the rations to German prisoners. A message to Gen. George C. Marshall, signed by Ike, mandated: "No shelter" for German prisoners, despite an unusually cold and wet March and April.
May 4, 1945: The first German POWs were transfer-red to DEF status. Mail to and from all German prisoners was banned for more than a year.
May 8, 1945: Germany surrendered unconditionally. The U.S. State Department wasted no time dismissing Switzerland as the official Protecting Power for German prisoners, contravening the Geneva Convention. State also informed the International Red Cross that, with no Protecting Power to report to, there is no point in sending delegates to the camps. From this day forward, prisoners held by the U.S. Army had no access to any impartial observer. The British and Canadians also removed the Swiss protectors, but continued treating their POWs decently.
May, 1945: The American Red Cross reported that more than 98% of Americans captured by the Germans will be coming home safely, thanks in part to the food parcels sent to them during the war, which were promptly delivered by the Germans.
May 15, 1945: Eisenhower and Churchill talked about further reducing the rations for the German POWs. Churchill was informed that the POWs have been getting 2,000 calories per day (compared to 4,000 for American troops) and that 2,150 was regarded as an absolute minimum required for sedentary adults living under shelter. Eisenhower failed to tell Churchill that the U.S. Army was not even feeding many DEFs, and that they were feeding others, much less than 2,000 calories per day.
Mid-May 1945: The Bingen camp, near Bad Kreuznach in the Rhineland, was now holding between 200,000 and 400,000 German POWs, with no shelter, food, water, or medicine. The death rate for prisoners in these U.S. camps were now about 30% per year, according to a U.S. medical survey.
June 2, 1945: The European Theater Provost Marshal issued two reports. One, the last in a series of daily reports, logged 2,870,400 POWs on hand. The other, the first report in a weekly series, dated the same day, logged only 1,836,000. At one point in mid-June, the prisoner strength on the ration list is given as 1,421,559, despite the evidence of Gen. J.C.H. Lee and others that there were about 4 million. This bizarre bookkeeping persisted throughout 1945 in all branches of the occupying army. The apparent purpose was to obscure the death toll by means of an indecipherable mass of conflicting Statistics. (One of Bacque's greatest coups has been to decipher them.)
Mid - June, 1945: British "Tommies" took over the huge Rheinberg camp from the Americans, saving many thousands of German lives. The final act of the "Yanks" before the British took charge, was to bulldoze one section flat while the men were still living in their holes in the ground. Meanwhile, a team of doctors from the U.S. Army Medical Corps completed a survey of some of the smaller Rhineland camps, holding some 80,000 POWs (not DEFs). They found a death rate 80 times higher than anything they have known in their professional career.
July, 1945: Eisenhower becomes military governor of the U.S. Zone in Germany. He continued to turn back all relief teams from Switzerland, the U.S. and elsewhere.
July 10, 1945: A French Army unit under Gen. Rousseau, took over the Dietersheim camp (near Mainz) from the Americans. He found 32,000 men and women of all ages in a moribund (dying) State. Another French officer Capt .Julien, was taking command 17 days later and found a vast mire "peopled with living skeletons, male and female, huddling under scraps of wet card board ." Horrified, Julien wrote: 'This is just like the photographs of Buchenwald and Dachau.
July 20, 1945: Gen. Littlejohn received a memo stating, "These men, German POWs are authorized a maximum of 1,150 calories for the non-workers and 1,850 for workers." (Remember, it takes 2,000 calories of keep a sedentary adult alive.
July 26, 1945: The International Red Cross proposed restoring mail service to German POWs. Fearing that the reality of the death camps might come to light, the U. S. War Department rejected the idea.
August 4, 1945: Eisenhower ordered that all remaining German POWs be stripper of their rights, thus reducing them to DEF status.
August 27, 1945: In a long memorandum, Gen. Littlejohn informed Eisenhower that 1,550,000 Germans who supposedly were getting U.S. ARMY RATIONS, WERE RECEIVING NOTHING. Ike turned a deaf ear to his report and the death rate continued to climb.
August 30, 1945: Max Huber, head of the International Red Cross, wrote a stinging letter to the U.S. State Department about American interference in efforts to save starving Germans. Some months later, an evasive response, signed "Eisenhower," arrived in Washington, falsely claiming that giving Red Cross food to enemy personnel was forbidden. Thousands of train cars loaded with decaying food were sent back to Geneva arid to sources in Paris and Brussels. Huber apologized for tying up the French rail system because of the food which was being returned by the Americans.
By this time, more than 2-million German men had been discharged into American custody, including thousands of priests, ministers, doctors, and professors. Not one single camp commander or guard was questioned by the Allied press corps and the controlled media of the U.S. concerning conditions in these hell holes.
It might be well, to stop right here and ask this question: "Is anyone who reads this horrifying account, so naive as to believe that the American people would have put up with these barbaric actions by its chief military men if they had known about it? Do you think that the politicians who were in the forefront of those who kept these facts from Americans would have lasted very long in office, if the truth had been known? Do you think that millions of Americans would show such concern for the Holocaust of the Jews, if they knew that it was Jewish hatred for their fellow kinsmen, that were killing over a million Germans? I sincerely doubt it! That's why these facts have been kept from the American people for almost fifty years.
Late Summer, 1945: Jean-Pierre Pradervand, head of the International Red Cross delegations in France, told Henry W. Dunning, an American Red Cross official, that conditions in the French camps are worse, in many instances, than anything seen in the former Nazi camps. Pradervand showed Dunning pictures of the living skeletons. Dunning explained all this to the American Red Cross in Washington, which informed key government officials. Nevertheless, the cover-up continued. Pradervand also informed Charles De Gaulle that one-third of the prisoners handed over to France by the Americans will die soon without a radical change in treatment. De Gaulle showed no interest and the prisoners continued to die.
September 27, 1945: Pradervand's pictures of German living skeletons were shown to Eisenhower in his office.
September 30, 1945 - October 1: The French newspaper, Le Monde, ran a story which began: "As one speaks today of Dachau, in ten years people throughout the world will speak about camps such as Saint Paul d'Egiaux."
October 11,13, 14, 15, 20: The New York Times ran a cover-up report of the death camps by star newsman Drew Middleton. Interviewed by Bacque in 1988, Middleton admitted that he never actually visited any of the 50 U.S. camps located within 40 miles of his Frankfurt desk, but was only 'driven by,' as he was being debriefed by the military."
December 1945: Eisenhower returned to the States and the U.S. Army allowed the first relief shipment to enter the American sector.
1947 - 1950's: Nearly all the surviving records of the Rhineland death camps were destroyed. The West German government concluded that 1.7-million German soldiers were alive at the wars' end, and who were known to have been in fair health, and disappeared. The Western Allies pinned virtually all the blame on the Soviets.
1950: The first German edition of ALLHERERTE KRIEGSVERBRECHEN is published. Never translated into English, the book gives eye-witness descriptions of the conditions which prevailed in the American camps.
1960s - 1972: The West German Foreign Office, under Willy Brandt subsidized books denying the atrocities in American POW camps and the high death rate.
1980: The International Committee of the Red Cross refuses to open its archives to James Bacque and other investigators into Allied atrocities. To this day, the ICRC has remained silent on the subject, despite the visits of Pradervand and other Red Cross delegates to many methhe camps.
September 1989: James Bacque's book on the American death camps, "Other Losses," published by Stoddard, a Canadian Publishing House, was released, after being refused by more than 30 American publishers. Saturday night, one of Canada's most respected magazines. simultaneously published a summary of this book as its lead story and within days Canada was buzzing about Gen. Eisenhower's war crimes. Why is it that we have heard little or nothing of this in the United States?
As American citizens, many of us who served in the American Armed Forces during World War II, and a great many of us who are of German heritage, should demand of our leaders in Washington, D.C. that the truth about this War be made known.
With accurate information of what really happened, instead of Zionist propaganda, just possibly we might be able to avert World War III, which is now being planned by these same One Worlders.
It is interesting to note, that it has been proven in recent years, that many of the pictures taken in Germany during WW II, purporting to be Jewish victims of "racial extermination," were actually pictures of German civilians who had died under American war criminals.
(Most of the information in this article came from the March 1990, CANADIAN INTELLIGENCE SERVICE. Their mut Wly intelligence newsletter is available from the above address) ********************************************************************************
INSTITUTE FOR HISTORICAL REVIEW
The Wehrmacht War Crimes Bureau, 1939-1945, by Alfred M. de Zayas. Nebraska University Press, 1989. Softcover, 364 pages. Bibliography, index, photographs. ISBN: 0-8032-9908-7
Reviewed by Robert Clive
When the topic of atrocities committed during the Second World War is discussed, such places as Babi Yar, Lidice, Malmedy and Oradour-sur-Glane almost immediately come to mind. But few will mention — or even have heard of — Bromberg, Bassabetovka, Goldap, Hohensalza, Nemmersdorf, or St. Pierre de Rumilly. The first group of names are associated with war crimes attributed to the Nazis. In the second list, the victims were Germans murdered by anti-Axis forces.
That atrocities were committed by the Allies against Germans and non-combatant civilians on both the Eastern and Western fronts is not often acknowledged. In large measure this reflects the fact that "victors write the history." As a recent spate of popular books attests, the Second World War has been established in the public consciousness as "the last good war," in which the forces of Evil were vanquished, despite the enormous costs involved, both material and moral.
In an important book only now available in English translation, Alfred M. de Zayas, a graduate of Harvard Law School, outlines the history of the Wehrmacht War Crimes Bureau, which from September 1939 until May 1945 kept a running record of war crimes committed against the Germans, their allies, and civilians.
The study grew out of research de Zayas undertook among previously unexamined German war-time legal records while he was director of the "Working Group on the Laws of War" at the Institute of International Law at Göttingen University (from which institution he also holds a Ph.D. in history). First published in 1979 as Die Wehrmacht-Untersuchungsstelle by Universitas/Langen Muller, the book was very favorably received throughout German-speaking Europe and served as the basis for a highly acclaimed two-part television documentary broadcast in Germany in 1983.
All belligerents investigated reported breaches of the laws and customs of war. When hostilities ended in 1945, Axis political and military leaders were imprisoned and many were executed for their alleged involvement in war crimes — a process that continues to this day. Allied officials who were responsible for committing atrocities against Axis personnel have not been similarly dealt with.
The Wehrmacht War Crimes Bureau was the direct successor to the Prussian Bureau of Investigation of Violations of the Laws of War, which conducted investigations until after the end of the First World War as an arm of the Reich War Ministry. There was a remarkable degree of continuity between the two organizations. Johannes Goldsche, a military judge who served as deputy chief of the Prussian Bureau, was appointed director of the Wehrmacht Bureau and served in this capacity throughout the Second World War. Both bureaus had the identical mission: to document allied offenses and submit reports. Some of their findings served as the basis for diplomatic protests lodged by the German Foreign Office against the Allied powers. But as we know, during and after the two wars, international public opinion tended to dismiss out of hand German allegations of Allied war crimes. Thus far, the one exception has been the case of Katyn, where thousands of Polish officers and intellectuals were murdered by the Soviets near Smolensk.
The author did not accept German allegations at face value. After sifting through several hundred volumes of official records, he interviewed more than 300 judges, witnesses, and victims. He cross-checked events mentioned in Bureau reports by consulting other German record groups and relevant American, British, French, and Swiss files. (Soviet records remain largely unavailable to scrutiny by Western researchers). De Zayas's research "confirmed the correctness of the protocols." He goes on to forthrightly state:
All in all the coherency of the War Crimes Bureau files, the confirmation of persons involved, and the comparison with other historical sources justify the conclusion that the Bureau did function in a trustworthy manner, that its investigations were authentic and its documents reliable … The Bureau was not a propaganda arm of the Nazi regime …
De Zayas divides his study into two parts. The first twelve chapters outline the history of the Prussian bureau and then relate why and when the Wehrmacht agency was started. The Bureau's personnel and methods of operation are delineated.
Part Two presents details on specific cases. A careful line is drawn between historical events and mere propaganda. To those who have been brought up on a steady diet of Nazi atrocity stories, it is this second section that contains real eye-openers.
The Wehrmacht Bureau established that Polish military personnel and civilians committed numerous atrocities against ethnic Germans living within Poland's pre-war frontiers, and against German civilians and soldiers after the war commenced. On the Western Front, the Bureau determined that the British were guilty of plundering the French and Belgian populace. The famous Belgian cyclist Julian Vervaecke was among the civilians killed by British soldiers. The French likewise executed Belgian non-combatants, Jewish refugees, and prisoners of war.
In his discussion of atrocities committed by the Allies in the West, de Zayas affirms that "there was no fabrication of atrocity stories [by the Bureau] but rather the methodical collection and evaluation of evidence. Nor was there any attempt to blame the Allies for destruction that may have been caused by the Germans themselves."
Most of the existing records deal with atrocities committed on the Eastern Front by the Red Army and Soviet secret police (the NKVD). From the outset of the war in the East, the Bureau received reports of atrocities and wholesale violations of the internationally accepted rules of warfare. And as the Axis armies advanced, Soviet subjects came forward to reveal additional acts of barbarism perpetrated by the Soviet authorities.
POWs, whether Germans or Axis allies, were often shot out of hand, or shortly after they had been questioned. At Feodosiya, on the Black Sea, wounded soldiers were drenched with water and then left on the beaches to freeze to death. Captured soldiers were not merely executed, but frequently subjected to torture and mutilation first, then left where their remains could be easily discovered.
When the Red Army invaded German territory in late 1944, civilians who had been unable to flee before their advance were condemned to undergo a regime of ferocious brutality. At such towns as Goldap, Gumbinnen, and Nemmersdorf, even children were raped before being murdered by Russian soldiers. (The book includes photographs of these deeds). Alexander Solzhenitsyn is cited by de Zayas for his testimony on this topic. The famous Russian author, who fought as a captain in the Red Army, confirmed that, "all of us knew very well that if the girls were German they could be raped and then shot. This was almost a combat distinction."
The Bureau also documented Soviet crimes against non-Germans. Chapters deal with Lvov, where thousands of civilians were found murdered in the prisons of the NKVD; Katyn; and Vinnitsa, a Ukrainian town where mass graves dating from 1936 were discovered. De Zayas reiterates that "the War Crimes Bureau was not established to fabricate documents on Allied war crimes: its records are genuine; its investigations were carried out methodically, in a judicial manner."
This study does not consider atrocities attributed to the Germans and their allies. De Zayas does point out, however, that the Soviets conducted the first war crimes trials against members of the German armed forces when three soldiers captured at Stalingrad were hanged in 1943, after being found "guilty" of liquidating Soviet citizens in specially constructed gas vans.
With respect to the alleged Nazi "Final Solution" to the Jewish Question, in a footnote de Zayas concedes:
Without exception, all the German military judges interviewed by the author claimed not to have known about exterminations at any of the concentration camps until after the end of the war. A few admitted hearing rumors of executions on the Eastern Front but claimed that they had been unable to obtain corroborative evidence.
Elsewhere, de Zayas remarks:
The investigations described in this book manifest again and again the subjective conviction of the German military judges in the field and of the staff members of the Bureau that the German armed forces were fighting honorably, in compliance with the Hague and Geneva Convention, while those on the other side were violating those Conventions.
De Zayas has opened a new chapter in the study of the conduct of the Second World War. Now that his book is available in English translation, and published by a distinguished university press, its appearance hopefully will generate discussion of the topics it has raised, and inspire others to further research.
---
From The Journal of Historical Review, Summer 1990 (Vol. 10, No. 2), pp. 237-241.
http://www.ihr.org
 GERMANY IS THE VICTIM! LONG LIVE THE TRUTH!