germanvictims - La Raza Threat - Hispanics planning to steal states from the United States. MEChA and the La Raza movement teach that Colorado, California, Arizona, Texas, Utah, New Mexico, Oregon and parts of Washington State make up an area known as 'Aztlan' — a fictional ancestral homeland of the Aztecs before Europeans arrived in North America and to be conquered back.
GUESS WHO IS REALLY BEHIND ALL THIS AND FUNDING IT? THE INTERNATIONAL CRIMINAL GANG, LEAD BY THE JEWISH COMMUNIST GANG. WATCH ALSO VIDEOS (IN GERMAN ONLY) ON MY COMMUNISM MARXISM PAGE TO REALLY SHAKE YOU UP WHAT'S COMING! WHERE ARE OUR MEN TO PROTECT THE USA? [YOU CAN WATCH SYNAGOGUE OF SATAN THERE INSTEAD, IF YOU DO NOT KNOW GERMAN.]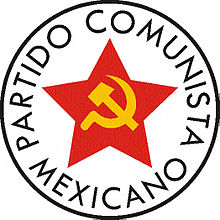 MEChA and the La Raza movement teach that Colorado, California, Arizona, Texas, Utah, New Mexico, Oregon and parts of Washington State make up an area known as 'Aztlan' — a fictional ancestral homeland of the Aztecs before Europeans arrived in North America. As such, it belongs to the followers of MEChA. These are all areas America should surrender to 'La Raza' once enough immigrants, legal or illegal, enter to claim a majority, as in Los Angeles. The current borders of the United States will simply be extinguished.In 1994, La Raza awarded Jose Angel Gutierrez its "Chicano Hero Award." Gutierrez is a political science professor at the University of Texas at Arlington, who memorably stated in 1969, "[w]e have got to eliminate the gringo, and what I mean by that is if the worst comes to the worst, we have got to kill him."[14] In 2004, La Raza's Chicano hero proclaimed, "[w]e are the future of America. Unlike any prior generation, we now have the critical mass. We're going to Latinize this country."[15]Is Mexico Reconquering U.S. southwest?Illegal immigration fueling aims of Hispanic radicalsArt Moore*
2002'America's Palestinians'
Border erasure
Immigration hurts both countriesA radical Hispanic movement's dream to retake the southwestern United States is becoming a reality with the aid of Mexican and U.S. policies, according to some immigration watchers.A massive influx of illegal immigrants is "importing poverty" and growing an ethnic community with greater loyalty to Mexico than the U.S., maintains Glenn Spencer, president of Voices of Citizens Together < http://www.americanpatrol.com > a California-based non-profit group."Unless this is shut down within two years, I believe that it will be irreversible, and that it will most certainly lead to a breakup of the United States," Spencer told WorldNetDaily. "I don't think there is any doubt about it."A breakaway of U.S. states is a distinct possibility, according to prominent Chicano activist and University of California at Riverside professor Armando Navarro. In an interview with WorldNetDaily, Navarro would not answer directly whether he shared separatist aspirations, but said that if demographic and social trends continue, secession is inevitable."If in 50 years most of our people are subordinated, powerless, exploited and impoverished, then I will say to you that there are all kinds of possibilities for movements to develop like the ones that we've witnessed in the last few years all over the world, from Yugoslavia to Chechnya," Navarro said."A secessionist movement is not something that you can put away and say it is never going to happen in the United States," he continued. "Time and history change."In a 1995 speech to Chicano activists, Navarro said demographic trends are leading to "a transfer of power" to the ethnic Mexican community in the Southwest. He notes that most studies show that within the next 20 to 30 years Latinos will comprise more than 50 percent of the population of California. This fact, and other cultural and social developments, are opening the door for "self-determination" and even "the idea of an Aztlán," he said in his speech.Aztlán, the mythical birthplace of the Aztecs, is regarded in Chicano folklore as an area that includes California, Arizona, Nevada, New Mexico and parts of Colorado and Texas. Spencer believes the aim is to create a sovereign state, "Republica del Norte," the Republic of the North, that would combine the American Southwest with the northern Mexican states and eventually merge with Mexico."I see that as the overarching goal of the Mexican government and many Mexicans who want self-determination," Spencer said.'America's Palestinians'On its website, a group called "La Voz de Aztlán," the Voice of Aztlán, identifies Mexicans in the U.S. as "America's Palestinians." Many Mexicans see themselves as part of a transnational ethnic group known as "La Raza," the race. A May editorial on the website, with a dateline of Los Angeles, Alta California, declares that "both La Raza and the Palestinians have been displaced by invaders that have utilized military means to conquer and occupy our territories."But the threat of secession is not merely from groups that might be considered on the fringe, Spencer insists, noting the declarations of Mexican leaders, up to the highest office. Former Mexican President Ernesto Zedillo said in a 1997 speech in Chicago to the "National Council of La Raza, a Hispanic advocacy group, that he "proudly affirmed that the Mexican nation extends beyond the territory enclosed by its borders and that Mexican migrants are an important – a very important – part of this."Zedillo said that because of this fact his government proposed a constitutional amendment that allows Mexican citizens to hold dual citizenship. Spencer believes that the objective is to enable Mexicans in the United States to vote in the interest of Mexico.Ultimately, many Mexicans hope for a "reconquista," a reconquest of territory lost when Mexico signed the 1848 Treaty of Guadalupe-Hidalgo at the end of the Mexican-American War."One could argue that while Mexico lost the war in 1848, it will probably win it in the 21st century, in terms of the numbers," Navarro told WorldNetDaily. "But that is not a reality based on what Mexico does, it's based on what this country does."Spencer argues that misguided U.S. policies and lax enforcement have allowed a steady stream of 1 million illegal immigrants a year to enter the country. Demographers agree that instead of integrating into a "melting pot," new Hispanic immigrants, both legal and illegal, are building a distinct, politically active community.

The problem is not that they have a voice, Spencer says, but that they increasingly are acting according to the interests of Mexico.

Spencer believes that the Mexican government played an important role in the legal quashing of a 1995 California voter initiative, Proposition 187, that limited taxpayer funds to services for citizens only. After a visit with California Gov. Gray Davis in 1999, former Mexican President Zedillo told reporters that he had a commitment from Davis to ensure that "the catastrophic effects which were foreseen with Proposition 187 several years ago will not come to pass."

Among other signs of Mexican influence on U.S. affairs, Spencer notes that less than two years ago, West Los Angeles businessman Eddie Varon Levy became the first person living abroad to join the Mexican Congress. Varon Levy said one of his goals as a member of the Chamber of Deputies was to establish a special attorney's office to defend immigrants' rights.

Border Erasure

The U.S. has tripled its border patrol budget over the past five years, but the flow of immigrants has barely changed. At the same time, Mexican President Vicente Fox has pressed for an eventual erasure of the southern border and encouraged Mexicans who seek work in the U.S.

At a speech one year ago at a border post in Nogales, just south of the Arizona border, Fox said: "We want to salute these heroes, these kids leaving their homes, their communities, leaving with tears in their eyes, saying goodbye to their families, to set out on a difficult, sometimes painful search for a job, an opportunity they can't find at home, their community or their own country."

Under the Fox regime, Mexico has an Office for Mexicans Abroad that provides survival kits for Mexicans who seek to enter the U.S. illegally.

Some immigration watchdogs in the U.S. believe, however, that all this does not add up to a desire by the Mexican government to retake the Southwest. Ira Mehlman, spokesman for the Los Angeles office of the Federation for American Immigration Reform < http://www.fairus.org >, believes statements by Zedillo and Fox indicate "they are looking for some way to gain leverage with regard to American policy."

"They want to create one market where they will be able to send workers here without any restrictions, because it's in their interest to do so," Mehlman said.

The incentive to cross the U.S. border is high. The average illegal worker can make about $60 a day in the U.S. compared to about $5 a day in Mexico.

Immigration Hurts Both Countries

But Allan Wall, an American married to a Mexican and a resident south of the border for 10 years, maintains that immigration is not helping Mexico. "I see it having many bad effects where I live," said Wall, Mexico correspondent for Project U.S.A. < http://www.projectusa.org/ >, an immigration reform group in New York. "It's kind of like welfare; it encourages people to use the U.S. as a safety (net) rather than solve the problems in Mexico."

On the U.S. side of the border, Mexican migrant workers are viewed by many lawmakers and officials as an economic boon. Federal Reserve Chairman Alan Greenspan has said that the illegal workers increasingly play an essential "anti-inflationary" role in the U.S. economy.

But Spencer argues that the most recent census confirms that the immigration tide is "importing poverty." Wall agrees that the influx is precipitating a demographic meltdown that could lead to a fracturing of the country. "The United States needs to drastically reduce immigration and go back to an assimilation model, where immigrants learn English and become American; otherwise it will be a disaster," Wall said.

Studies indicate most Americans believe immigration policy is not serving their interests, Mehlman said. "They're upset about it, but still haven't been upset enough to demand that the government change its policies."

Mehlman explained that the impact on the average citizen is not easy to assess. "Even though they are aware that this is not necessarily beneficial, it's hard to convince someone of how much it is costing in social costs, how much it might be costing in lost wages."

Polls show that most Americans want something done about immigration, said Spencer, but are afraid to speak out because they don't want to be labeled as racist, or anti-immigrant. "That's the weapon the other side uses against us," said Spencer, who served among Native Americans for many years. "It is very effective, and they know it, and so they use it at every opportunity."

Wall believes that the "whole discourse on immigration" must be changed. "We have to distinguish between being anti-immigrant and anti-immigration," he said. "Like any other public policy issue, it should be debated. Unfortunately the mainstream press is only giving us one side of the immigration issue."
Related WorldNetDaily.com Offers: [note, MFS has not reviewed the following]

The stunning documentary video "Conquest of Aztlán," unveils the aims and methods of a radical movement intent on taking over the American southwest, is available from WND's online store < http://shop.wnd.com/store/item.asp?ITEM_ID=353 >.

Related column:

America's Palestinians < http://www.worldnetdaily.com/news/article.asp?ARTICLE_ID=25337 >.
"Activists who see themselves as "America's Palestinians" are gearing up a movement to carve out of the southwestern United States – a region (called Aztlán) including all of Bush's home state of Texas – a sovereign Hispanic state called the Republica del Norte."

Art Moore is a news editor with WorldNetDaily.com.
______
* Courtesy of WorldNetDaily.com, Inc.
© 2002 WorldNetDaily.com
See original at <  http://www.worldnetdaily.com/news/article.asp?ARTICLE_ID=25920>.

Source: http://www.mnforsustain.org/aztlan_aztlan_dream_to_retake_the_south_us.htm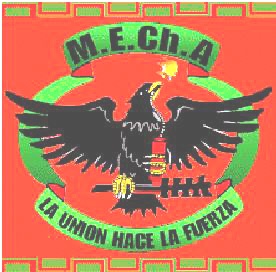 The official national symbol of MEChA is an eagle holding a machete-like weapon and a stick of dynamite.
Who is M.E.Ch.A? – a Radical Hispanic Group!
The myth of Aztlan can best be explained by California's Santa Barbara School District's Chicano Studies textbook, "The Mexican American Heritage" by East Los Angeles high school teacher Carlos Jimenez. On page 84 there is a redrawn map of Mexico and the United States, showing Mexico with a full one-third more territory, all of it taken back from the United States. On page 107, it says "Latinos are now realizing that the power to control Aztlan may once again be in their hands."
Shown are the "repatriated" eight or nine states including Colorado, California, Arizona, Texas, Utah, New Mexico, Oregon and parts of Washington. According to the school text, Mexico is supposed to regain these territories as they rightly belong to the "mythical" homeland of Aztlan. On page 86, it says "…a free-trade agreement…promises…if Mexico is to allow the U.S. to invest in Mexico…then Mexico should…be allowed to freely export…Mexican labor. Obviously this would mean a re-evaluation of the border between the two countries as we know it today." Jimenez's Aztlan myth is further amplified at MEChA club meetings held at Santa Barbara Public Schools..
The book, paid for by American tax payers, cites no references or footnotes, leaving school children totally dependent on their teacher to separate fact from opinion and political propaganda. The book teaches separatism, victimization, nationalism, completely lacks patriotism towards the United States, and promotes an open border policy. The book is 100 percent editorial — the opinions of the author.
WHAT IS AZTLAN?
WHAT IS RAZA
"La Raza" (The Race) is a broad term which refers to those whose ancestry is indigenous to the area of Mexico (or "Aztlan"). MEChA members refer to themselves as "La Raza" or "Raza," but the term itself is used to indicate camaraderie among those in different organizations with the same objectives. There are a number of organizations who consider themselves to be La Raza.
The most visible of these groups are MEChA, The Brown Berets de Aztlan, OLA (Organization for the Liberation of Aztlan), La Raza Unida Party, and the "Nation of Aztlan" to name a few.  Although the activism of these organizations vary from somewhat radical to extremely radical, they share the same objectives, the "liberation of Aztlan."  Each follows the Raza manifesto "El Plan de Aztlan (sometimes called "El Plan Espiritual de Aztlan"). The Nation of Aztlan, tied to La Voz de Aztlan disseminates the exact same propaganda that MEChA spreads including antisemitic propaganda. Believers in the Aztlan legend insist upon the indivisibility of "La Raza" and their common goals, one of them being the need to abolish the border between the U.S. and Mexico. There is a myriad of Raza college newspaper. Some are El Popo, Aztlan News, Chispas, Gente de Aztlan (UCLA), Voz Fronteriza (U.C. San Diego), La Voz Mestiza (U.C. Irvine) and La Voz Berkeley. It is not uncommon for the writers of these publications to refer to the U.S., as "AmeriKKKa."
Rhetoric by some Chicano educators strongly suggest Communist or Socialist leanings. In May, 2000, more than 1,200 students gathered at UCLA for the seventh annual Raza Youth Conference, which the members say promotes higher education and recognition of the Aztlan culture. Sponsored by MEChA, the year's theme was "Reclaiming Our Razas through education, resistance, and promoting the idea of remembering the historical struggles of Raza" said Erika Ramirez, co-chair of the conference. The conference drew students from 80 middle and high schools and community colleges; featured speeches by those actively involved with the Chicano community.
The keynote speaker was Antonia Darder, a professor of education and cultural studies at Claremont Graduate University and director of the Institute for Cultural Studies in Education, who received a standing ovation for her speech.
Darder described American capitalism and what she said were its impacts on racism and sexism. "I grew up in a capitalist society, a society that taught us that the greed of corporations control politics," Darder said. "Capitalism is the root of domination. Racism and sexism exist because capitalism requires it." Darder said a globalized economy forced smaller countries to give up their self-sufficiency, resulting in people migrating to the U.S. "We're here because U.S. foreign policy in Latin America has forced us here," she said.
The University of Oregon Chapter of MEChA hints at its communist sentiments by posting a picture of Cuba's communist dictator Fidel Castro. On its web site, "La Voz de Aztlan" has an excerpt from a speech of February 7, 1997, by Fidel Castro [*Fidel Castro was a Jews~germanvictims] who said "the United States should return to Mexico huge chunks of that country's territories it acquired more than a century ago" La Voz de Aztlan, whom Antonio Villaraigosa refuses to repudiate, also disseminates antisemitic propaganda,
Apparently, these "Raza" cults are composed of people who unabashedly hate the United States and often support other groups and leaders who also hate America. Raza's hatred of America is so intense, that most make bedfellows to anyone else who also hates America, like dictator Fidel Castro; murderer of his own people Sadam Hussain; and the women hating Taliban — and of course they sympathize with all Islamic Terrorists over the Israel/Palestine issue. Raza cults are the loudest and most insistent element of the immigration lobby in California. Inebriated with a sense of righteous victimhood, and entranced by myths of a heroic racial past, devotees of the Aztlan cults are rapidly extending their influence within California's Hispanic population, particularly among students in the university system.
http://www.mayorno.com/WhoIsMecha.html
__________________________________________________________________
The Truth About 'La Raza'
http://www.humanevents.com/2006/04/07/emexclusive-emthe-truth-about-la-raza/
By: cnorwood
4/7/2006 09:03 AM
The nation's television screens many days recently have been filled with scenes of huge crowds carrying the colorful green and red flag of Mexico viewers could well have thought it was a national holiday in Mexico City.
It was instead, downtown Los Angeles, Calif., although the scene was recreated in numerous other cities around the country with substantial Mexican populations. Hordes of Mexican expatriates, many here illegally, were protesting the very U.S. immigration laws they were violating with impunity. They found it offensive and a violation of their rights that the U.S. dared to have immigration laws to begin with.
Los Angeles Mayor Antonio Villaraigosa mounted the podium, but any hopes that he would quiet the crowds and defend the law were soon dashed. Villaraigosa, himself, has spent a lifetime opposing U.S. immigration law.
For law-abiding Americans without knowledge of the dark side of our current illegal immigration crisis, all this is unfathomable. For those who know the truth about the "La Raza" movement, these demonstrations were a prophecy fulfilled.
It is past time for all Americans to know what is at the root of this outrageous behavior, and the extent to which the nation is at risk because of "La Raza" — The Race.
There are many immigrant groups joined in the overall "La Raza" movement. The most prominent and mainstream organization is the National Council de La Raza — the Council of "The Race".
To most of the mainstream media, most members of Congress, and even many of their own members, the National Council of La Raza is no more than a Hispanic Rotary Club.
But the National Council of La Raza succeeded in raking in over $15.2 million in federal grants last year alone, of which $7.9 million was in U.S. Department of Education grants for Charter Schools, and undisclosed amounts were for get-out-the-vote efforts supporting La Raza political positions.
The Council of La Raza succeeded in having itself added to congressional hearings by Republican House and Senate leaders. And an anonymous senator even gave the Council of La Raza an extra $4 million in earmarked taxpayer money, supposedly for "housing reform," while La Raza continues to lobby the Senate for virtual open borders and amnesty for illegal aliens.
The Mexican flag flew over a crowd of pro-amnesty marchers in New York. Marches like this across the U.S. have been supported by the "La Raza" movement. (Reuters/Seth Wenig)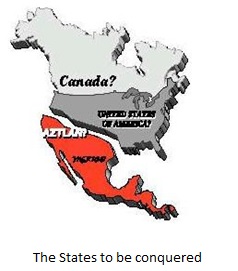 Radical 'Reconquista' Agenda
Behind the respectable front of the National Council of La Raza lies the real agenda of the La Raza movement, the agenda that led to those thousands of illegal immigrants in the streets of American cities, waving Mexican flags, brazenly defying our laws, and demanding concessions.
Key among the secondary organizations is the radical racist group Movimiento Estudiantil Chicano de Aztlan, or Chicano Student Movement of Aztlan (MEChA), one of the most anti-American groups in the country, which has permeated U.S. campuses since the 1960s, and continues its push to carve a racist nation out of the American West.
One of America's greatest strengths has always been taking in immigrants from cultures around the world, and assimilating them into our country as Americans. By being citizens of the U.S. we are Americans first, and only, in our national loyalties.
This is totally opposed by MEChA for the hordes of illegal immigrants pouring across our borders, to whom they say:
"Chicano is our identity; it defines who we are as people. It rejects the notion that we…should assimilate into the Anglo-American melting pot…Aztlan was the legendary homeland of the Aztecas … It became synonymous with the vast territories of the Southwest, brutally stolen from a Mexican people marginalized and betrayed by the hostile custodians of the Manifest Destiny." (Statement on University of Oregon MEChA Website, Jan. 3, 2006)
MEChA isn't at all shy about their goals, or their views of other races. Their founding principles are contained in these words in "El Plan Espiritual de Aztlan" (The Spiritual Plan for Aztlan):
"In the spirit of a new people that is conscious not only of its proud historical heritage but also of the brutal gringo invasion of our territories, we, the Chicano inhabitants and civilizers of the northern land of Aztlan from whence came our forefathers, reclaiming the land of their birth and consecrating the determination of our people of the sun, declare that the call of our blood is our power, our responsibility, and our inevitable destiny. … Aztlan belongs to those who plant the seeds, water the fields, and gather the crops and not to the foreign Europeans. … We are a bronze people with a bronze culture. Before the world, before all of North America, before all our brothers in the bronze continent, we are a nation, we are a union of free pueblos, we are Aztlan. For La Raza todo. Fuera de La Raza nada."
That closing two-sentence motto is chilling to everyone who values equal rights for all. It says: "For The Race everything. Outside The Race, nothing."
If these morally sickening MEChA quotes were coming from some fringe website, Americans could at least console themselves that it was just a small group of nuts behind it. Nearly every racial and ethnic group has some shady characters and positions in its past and some unbalanced individuals today claiming racial superiority and demanding separatism. But this is coming straight from the official MEChA sites at Georgetown University, the University of Texas, UCLA, University of Michigan, University of Colorado, University of Oregon, and many other colleges and universities around the country.
MEChA was in fact reported to be one of the main organizers of those street demonstrations we witnessed over the past weeks. That helps explain why those hordes of illegal immigrants weren't asking for amnesty — they were demanding an end to U.S. law, period. Unlike past waves of immigrants who sought to become responsible members of American society, these protesters reject American society altogether, because they have been taught that America rightfully belongs to them.
MEChA and the La Raza movement teach that Colorado, California, Arizona, Texas, Utah, New Mexico, Oregon and parts of Washington State make up an area known as "Aztlan" — a fictional ancestral homeland of the Aztecs before Europeans arrived in North America. As such, it belongs to the followers of MEChA. These are all areas America should surrender to "La Raza" once enough immigrants, legal or illegal, enter to claim a majority, as in Los Angeles. The current borders of the United States will simply be extinguished.
This plan is what is referred to as the "Reconquista" or reconquest, of the Western U.S.
But it won't end with territorial occupation and secession. The final plan for the La Raza movement includes the ethnic cleansing of Americans of European, African, and Asian descent out of "Aztlan."
As Miguel Perez of Cal State-Northridge's MEChA chapter has been quoted as saying: "The ultimate ideology is the liberation of Aztlan. Communism would be closest [to it]. Once Aztlan is established, ethnic cleansing would commence: Non-Chicanos would have to be expelled — opposition groups would be quashed because you have to keep power."
MEChA Plants
Members of these radical, anti-American, racist organizations are frequently smoothly polished into public respectability by the National Council of La Raza.
Former MEChA members include Los Angeles Mayor Antonio Villaraigosa, who was officially endorsed by La Raza for mayor and was awarded La Raza's Graciela Olivarez Award. Now we know why he refuses to condemn a sea of foreign flags in his city. California Lt. Gov. Cruz Bustamante is also a former MEChA member. He delivered the keynote address at La Raza's 2002 Annual Convention.
The National Council of La Raza and its allies in public office make no repudiation of the radical MEChA and its positions. In fact, as recently as 2003, La Raza was actively funding MEChA, according to federal tax records.
Imagine Robert Byrd's refusing to disavow the views of the KKK, or if Strom Thurmond had failed to admit segregation was wrong. Imagine Heritage or Brookings Foundation making grants to the American Nazi Party.
Is the National Council of La Raza itself a racist organization? Regardless of the organization's suspect ties, the majority of its members are not. When one examines all the organization's activities, they are commendable non-profit projects, such as education and housing programs.
But even these defensible efforts raise the question of whether education and housing programs funded with federal tax dollars should be used in programs specifically targeted to benefit just one ethnic group.
La Raza defenders usually respond by calling anyone making these allegations "a racist" for having called attention to La Raza's racist links. All the groups and public officials with ties to the La Raza movement can take a big step towards disproving these allegations by simply following the examples of Senators Byrd and Thurmond and repenting of their past ways.
If they are unwilling to admit past misdeeds, they can at least state — unequivocally — that they officially oppose the racist and anti-American positions of MEChA, and any other groups that espouse similar views.
Through public appearances, written statements, and on their respective websites, La Raza groups and allies must:
1. Denounce the motto "For La Raza todo. Fuera de La Raza nada," as repugnant, racist, and totally incompatible with American society or citizenship.
2. Acknowledge the right of all Americans to live wherever they choose in the U.S. without segregation.
3. Commit to sponsorship of nationwide educational programs to combat racism and anti-Semitism in the Hispanic community.
4. Denounce and sever all ties with MEChA and any other organizations with which they have ever been associated which held to the racist doctrines held by MEChA.
5. Acknowledge the internationally recognized borders of the U.S., the right of the citizens of the U.S. to determine immigration policy through the democratic process, and the right of the U.S. to undertake any and all necessary steps to effectively enforce immigration law and defend its border against unauthorized entry.
6. Repudiate all claims that current American territory rightfully belongs to Mexico.
If the National Council of La Raza, other La Raza groups, and local and national political leaders with past ties and associations with the radical elements of the La Raza movement can publicly issue such a statement and live by every one of these principles, they should be welcomed into the American public policy arena, with past sins — real or imaginary — forgiven.
If they cannot publicly and fully support these principles, Congress needs to take appropriate steps and immediately bar any group refusing to comply from receiving any future federal funds. Both the House and Senate should strike these groups from testifying before any committees, and the White House should sever all ties. Both political parties should disengage from any further contact with these groups and individuals.
There are plenty of decent, patriotic Hispanic organizations and elected officials to provide Congress with necessary feedback on specific issues confronting Americans of Latino heritage. Any group or individual who can agree with the simple six points should be welcomed into that fold.
If not, the American people will know there's a wolf in their midst, and take the necessary precautions to defend our Republic against an enemy.
National Council of La Raza
Introduction
The National Council of La Raza ("La Raza") is a left-of-center Hispanic group that opposes many American immigration laws. La Raza describes itself as a civic-minded Hispanic advocacy group. Critics complain La Raza supports amnesty for illegal immigrants. La Raza believes that Hispanics in America are victims of terrible racism.[1] La Raza opposes English-only laws.[2] Critics contend that La Raza (literally translated "the race") is part of a larger movement that seeks to extinguish United States borders and control much of the American west as the rightful owners of that land.
History and Mission
According to La Raza's website, it is "the largest national Hispanic civil rights and advocacy organization in the United States" and it "serves all Hispanic subgroups in all regions of the country."[3] La Raza works "to improve opportunities for Hispanic Americans," who are, in its estimation, an oppressed minority.[4]
La Raza is an extension of the 1960s radical Chicano Movement.[5] It "was inspired in part by Mexican intellectual Jose Vasconcelos and his notion of 'la raza cosmica,' a superior cosmic race."[6] In the 1960s, the Ford Foundation hired Herman Gallegos, Julian Samora, and Ernesto Galarza to head a national civil rights organization to advocate for Mexican-Americans. As a result of these efforts, the Southwest Council of La Raza (SWCLR) was founded in 1968. By 1973, SWCLR had become a national organization, now the National Council of La Raza. Today, La Raza vigorously advocates for racial preferences (affirmative action),[7] bilingual education,[8] mass immigration[9] and amnesty for illegal aliens.[10]
Work
La Raza's Institute for Hispanic Health works to reduce the incidence, burden, and impact of health conditions such as diabetes, heart disease, cancer, and HIV/AIDS in the Hispanic community. La Raza's Homeownership Network operates in 20 states and provides counseling on home buying and management. La Raza also has early childhood and secondary education programs which stress literacy, college preparation, and parental involvement. The organization's education programs also address the needs of Latino and English language students through a network of community-based charter schools. In addition, La Raza works to increase employment opportunities for Latino youth through its Escalera program. Youth leadership is also stressed in the Líderes initiative that links youth development organizations around the country into one national network. Through these programs, La Raza provides technical assistance to its network of community-based organizations around the country working on the same issues.
La Raza's policy team also works on a range of similar issues, including civic engagement, criminal and juvenile justice, wealth building, housing, education, and health. However, La Raza is most well known for its immigration advocacy. The organization advocates on behalf of Hispanics in the United States by conducting research and informing policy-makers about how proposed or existing legislation affects the Latino community.
Liberal Activism
La Raza co-sponsored the 2008 "Take Back America" conference. The Campaign for America's Future and the Association of Community Organizations for Reform Now (ACORN) also sponsored the event along the AFL-CIO and other liberal groups. The primary mission of the conference was to mobilize voters to liberal causes. Calling it "the most expensive mobilization in history,"[11] the liberal groups hoped to raise $350 million.[12]
LA Raza also has ties to Democratic politicians. In January 2012, President Barack Obama selected former La Raza senior vice president, Cecilia Muñoz, to serve as head of his Domestic Policy Council.[13]
Controversy
In 1994, La Raza awarded Jose Angel Gutierrez its "Chicano Hero Award." Gutierrez is a political science professor at the University of Texas at Arlington, who memorably stated in 1969, "[w]e have got to eliminate the gringo, and what I mean by that is if the worst comes to the worst, we have got to kill him."[14] In 2004, La Raza's Chicano hero proclaimed, "[w]e are the future of America. Unlike any prior generation, we now have the critical mass. We're going to Latinize this country."[15]
La Raza has espoused that much of the United States belongs to the Chicano people and seeks to return that land to them.[16] In 2006, then-Congressman (now deceased) Charlie Norwood (R-GA) explained that:[17]
MEChA and the La Raza movement teach that Colorado, California, Arizona, Texas, Utah, New Mexico, Oregon and parts of Washington State make up an area known as 'Aztlan' — a fictional ancestral homeland of the Aztecs before Europeans arrived in North America. As such, it belongs to the followers of MEChA. These are all areas America should surrender to 'La Raza' once enough immigrants, legal or illegal, enter to claim a majority, as in Los Angeles. The current borders of the United States will simply be extinguished.
Funding
In 2005, La Raza received $15.2 million dollars in federal grants,[18] of which about $8 million was in U.S. Department of Education grants for charter schools.[19] According to Michelle Malkin, "undisclosed amounts went to get-out-the-vote efforts supporting La Raza political positions."[20]
La Raza also has received funding from the American Express Foundation,[21] the Allstate Foundation,[22] the AT&T Foundation,[23] the Bank of America Foundation,[24] the Carnegie Corporation of New York,[25] the Annie E. Casey Foundation,[26] the Fannie Mae Foundation,[27] the Ford Foundation,[28] the Bill and Melinda Gates Foundation,[29] the Joyce Foundation,[30] the W. K. Kellogg Foundation,[31] the John D. & Catherine T. MacArthur Foundation,[32] the Open Society Institute,[33] the David and Lucile Packard Foundation,[34] the Rockefeller Foundation[35] and the Verizon Foundation.[36]
Leadership (as of September 2011)
Janet Murguia, Chief Executive Officer (2008 Salary: $325,726)
Charles Kamasaki, Executive Vice President
Lautaro Diaz, Vice President, Housing and Community Development
Delia Pompa, Senior Vice President, Programs (2008 Salary: $152,119)
Sonia M. Perez, Senior Vice President, Affiliate Member Services (2008 Salary: $143,072)
Delia de la Vara, Vice President, Strategic Communications Group
Eric Rodriguez, Deputy Vice President, Office of Research, Advocacy and Legislation
Dr. Jose A. Velazquez, Deputy Vice President, Affiliate Member Services
Contact Information
Raul Yzaguirre Building
1126 16th Street, NW
Washington, DC 20036
Phone: (202) 785-1670
Fax: (202) 776-1792
Email: [email protected]
Web: http://www.nclr.org
The National Center For Public Policy Research publishes GroupSnoop. The National Center is a non-profit communications and research foundation that supports free-market and pro-Constitution approaches to today's policy problems. The National Center is supported by the voluntary gifts of over 100,000 individual recent supporters, receiving less than one percent of its revenue from corporate sources. Contributions to the National Center are tax-deductible and greatly appreciated!
For more information about the National Center For Public Policy Research, please visit our website, or read our blog. To sign up for our email list, go here.
To make suggestions, corrections or to give feedback, please email us.
Source:
http://www.groupsnoop.org/National+Council+of+La+Raza
More Articles:
Funding Hate:
http://cpusa.org/greetings-from-the-communist-party-of-mexico/
http://en.wikipedia.org/wiki/Workers_Party_of_America
http://americanvision.org/2537/fox-to-show-anti-american-pro-mexican-communist-violent-revolutionary-film-machete/#sthash.RUBgoMh9.dpbs
http://www.humanevents.com/2006/04/07/emexclusive-emthe-truth-about-la-raza/
http://www.thesocialcontract.com/artman2/publish/tsc1101/article_912.shtml
Obama appoints La Raza radical to control domestic policy:
http://townhall.com/tipsheet/katiepavlich/2012/01/10/obama_appoints_la_raza_radical_to_control_domestic_policy
Center for Immigration Truth:
http://www.centerforimmigrationtruth.org/about-center-for-immigration-truth
Radical Chicano Group gets Millions:
http://www.judicialwatch.org/blog/2008/05/radical-chicano-group-gets-millions-earmarks/
La Raza Radicals Indoctrinating Students:
http://www.teapartytribune.com/2011/09/18/why-is-tusd-allowing-la-raza-radicals-to-continue-indoctrinating-students/