German architecture 19th Century - what cities looked like before the bombing
Click!
#####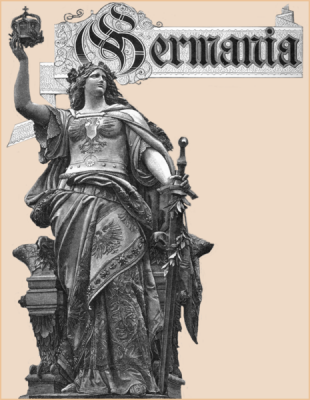 *
Click on pictures to enlarge them!
DIE GERMANEN, DAS EINZIGE UND ERSTE KULTURVOLK DER WELT! (Voelkerkuendler Hermann Wieland, 1925)
From: Gabriele
To: [email protected]
Sent: Thursday, August 27, 2015 5:27 AM
Subject: Eine Reise in das Deutsche Kaiserreich
Ja, es ist sehr traurig, wenn das Schöne zerstört wird und das Häßliche und Böse als Gewinner hervorgeht.
Aber: Es ist nur die Materie vergangen, die ein Ausdruck unserer Fähigkeiten ist. Unsere Fähigkeiten sind noch da!
Und selbst wenn unser Land mit Millionen Afrikanern und Asiaten geflutet wird, "sie" werden es nicht schaffen, ALLE unsere GENE zu verderben. Irgendwo überlebt immer ein bißchen gute, reine Saat für einen Neubeginn.
Aus den alten Bildern von der Blütezeit unserer Kultur können wir Kraft schöpfen und werden daran erinnert, wofür wir kämpfen.
Danke für deine wichtige dokumentarische Website. Versuche, sie zu bewahren, so lange es geht!
Herzliche Grüße von der Heimatfront :-)
"THE GERMANS (NORDIC RACE), WHICH ALL WHITES ARE BY RACE, WERE THE FIRST AND ONLY CULTURE VOLK IN THE WORLD." (He is referring to the pre-historic times when the Germans migrated all over the world bringing culture to Greece, Egypt, North India, Persia, North Africa, Russia, Palestine, etc.) - Ethnologist, Hermann Wieland
Someone sent this to me on August 25, 2015:
Many of our beautiful cities below have been reduced to mostly ashes, erasing centuries of architecture and culture! This crime of attack on the civilians packed into the inner cities and the crime of destroying many of our true history books and rewriting some of our German history with lies, and eliminating numerous great Germans in literature and history is part of the scheme to erase the great Germans. Some of Germany's grand architectural treasures have been confiscated by the victors in one way or another and at times have been turned into money-making tourist spots. Those who have confiscated our great historical monuments for their profit, have ripped them from our German hearts and debased them with their greedy Mammon.
Contrary to the lies of our enemies, we Germans were the finest people in culture, knowledge and wisdom, but no longer since WWII. Our monuments, science, and literature of old are proof of our German greatness, though German cultural assets have been purposefully demolished by our enemies during two world wars to erase the memory of us Germans and present a dishonest history by the International Criminal Gang and their "historians." Comparing Germany to many countries around the world in 1900, for example, it is obvious who we were. Not only that, a core of Germans remained that had the highest standards in ethics. Many of these were active in the National Socialist movement to bring back the ancient spirit of the Germans and to throw off the cultural control of the Jews in Germany in the horrific and deadly WWI aftermath. Many of our elite Germans, such as political leaders, artists, writers, scientists, etc. have been economically ruined, imprisoned or murdered by the Allies with false accusations or have been just mowed down or tortured to death by civilians or military men of enemy nations - to remove witnesses and the evidence of our culture and politics. These very deadly hate crimes have been inspired by a lie propaganda of supposed German cruelties going back to the 19th century wars in order to create a desire for countries to have a scapegoat for their misery and make war against Germany.  Then the Allies stole most of our government records of heinous Allied crimes. The whole plan to destroy the Germans again after the instigated and planned 30-year war, started in 1871 to bring the newly created German empire and it's people to ruin. Many Germans call the period from WWI and WWII the second 30-year war.
Klick zur Vergroesserung der Bilder!
*
CLICK PICTURES TO ENLARGE
*
*
*
*

 BERLIN - VICTORIA PLATZ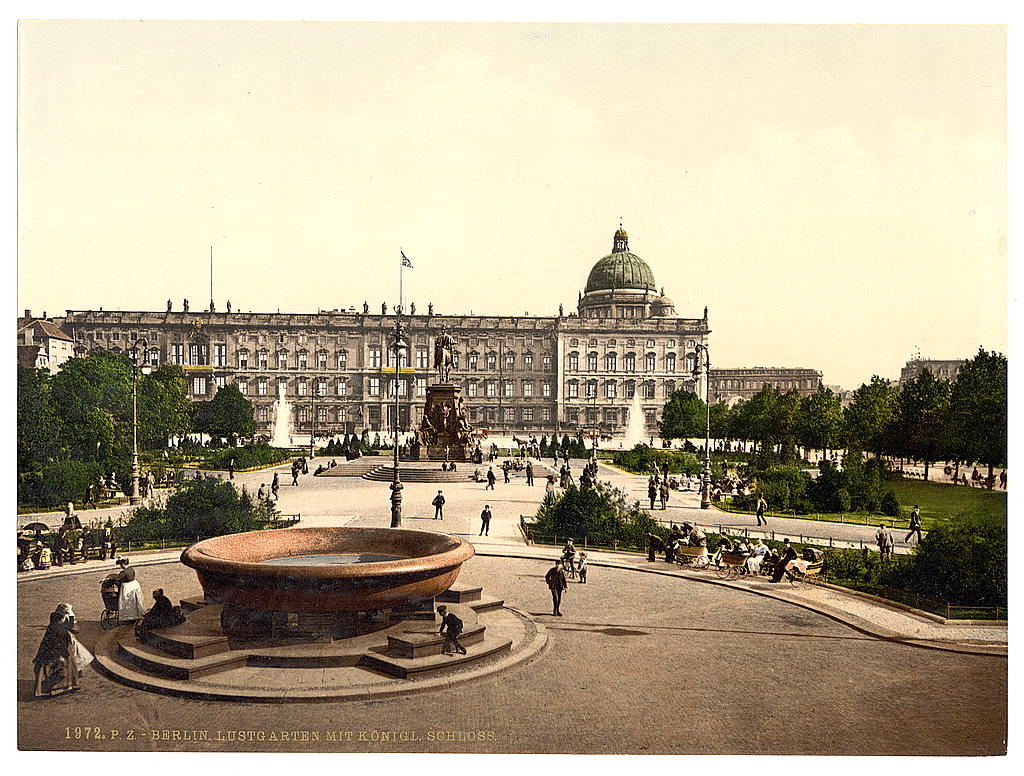 BERLIN - LUSTGARTEN MIT KOENIGL. SCHLOSS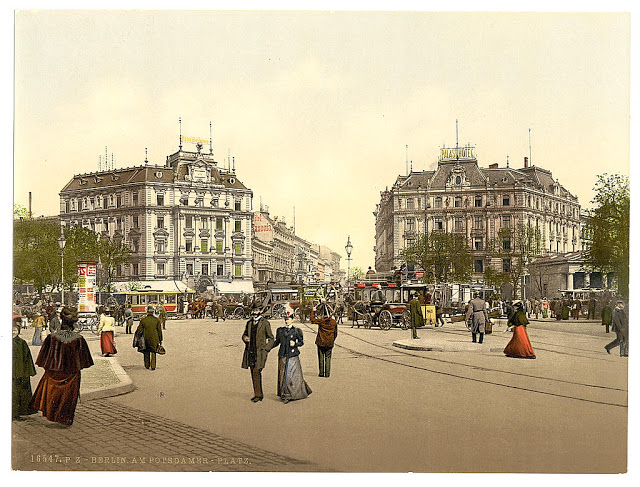 BERLIN - AM POTSDAMER PLATZ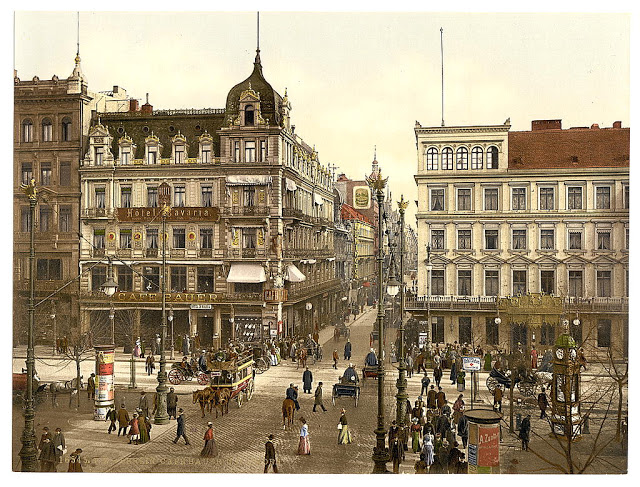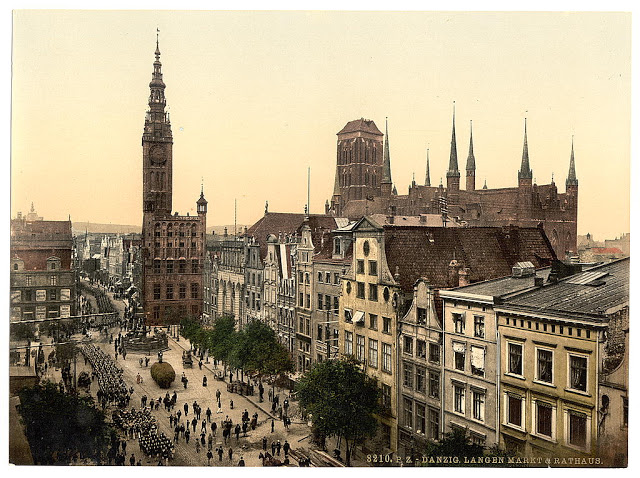 DANZIG - AM LANGEN MARKT & RATHAUS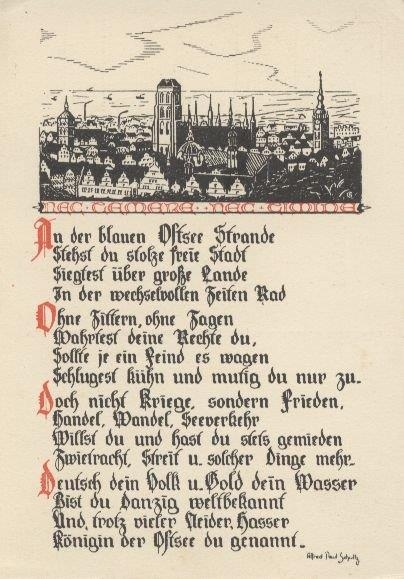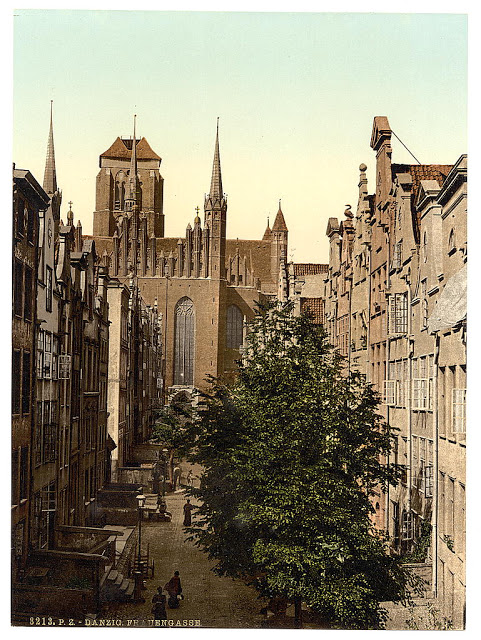 DANZIG - FRAUENGASSE MIT EVANG. MARIENKIRCHE - GROESSTES BACKSTEINGEBAEUDE DER WELT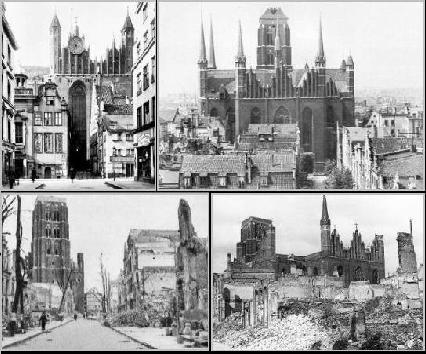 MARIENKIRCHE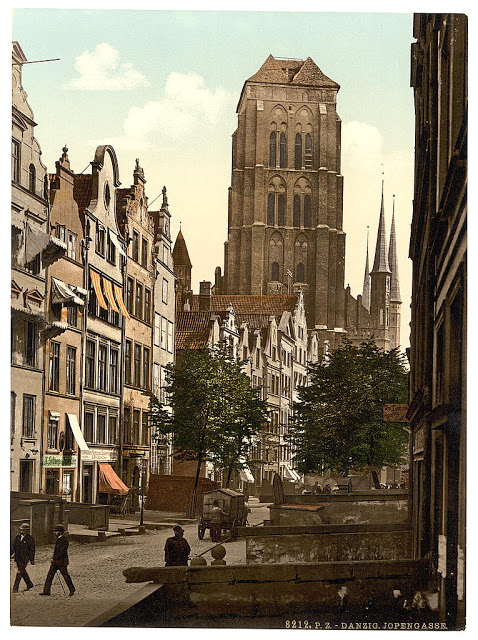 DANZIG - JOPENGASSE MIT BLICK AUF MARIENKIRCHE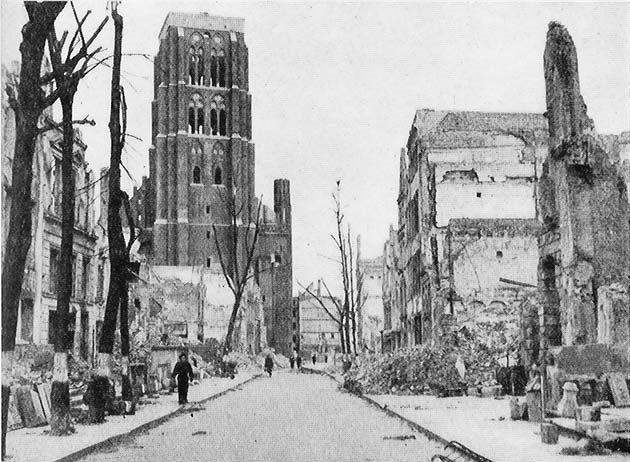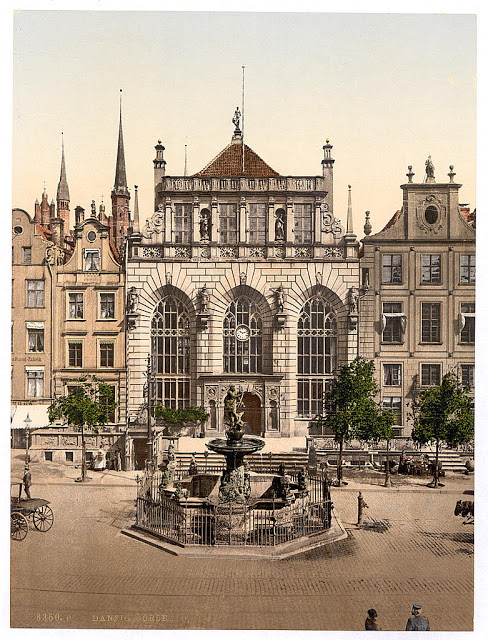 DANZIG - BOERSE - ARTUSHOF UND BRUNNEN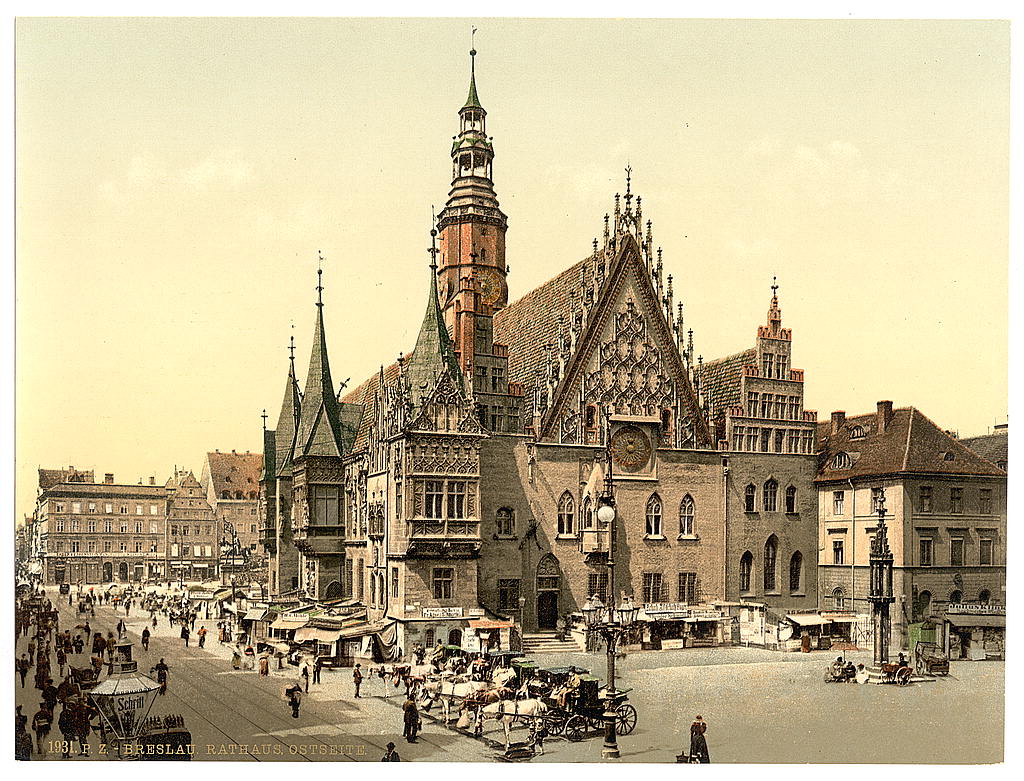 BRESLAU - RATHAUS - OST
BRESLAU - DOMBRUECKE & KREUZKIRCHE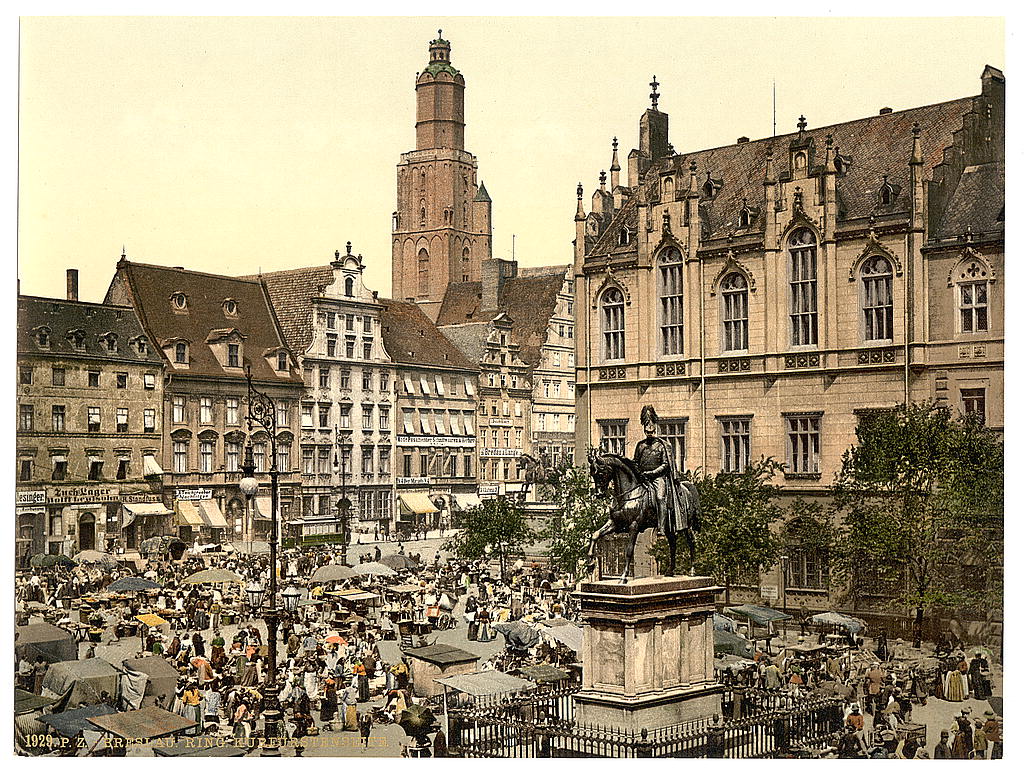 BRESLAUER RING - MARKT - KURFUERSTENREITER

BRESLAU - RINGSTRASSE - OSTSEITE
LUEBECK - MARKT - RATHAUS - MARIENKIRCHE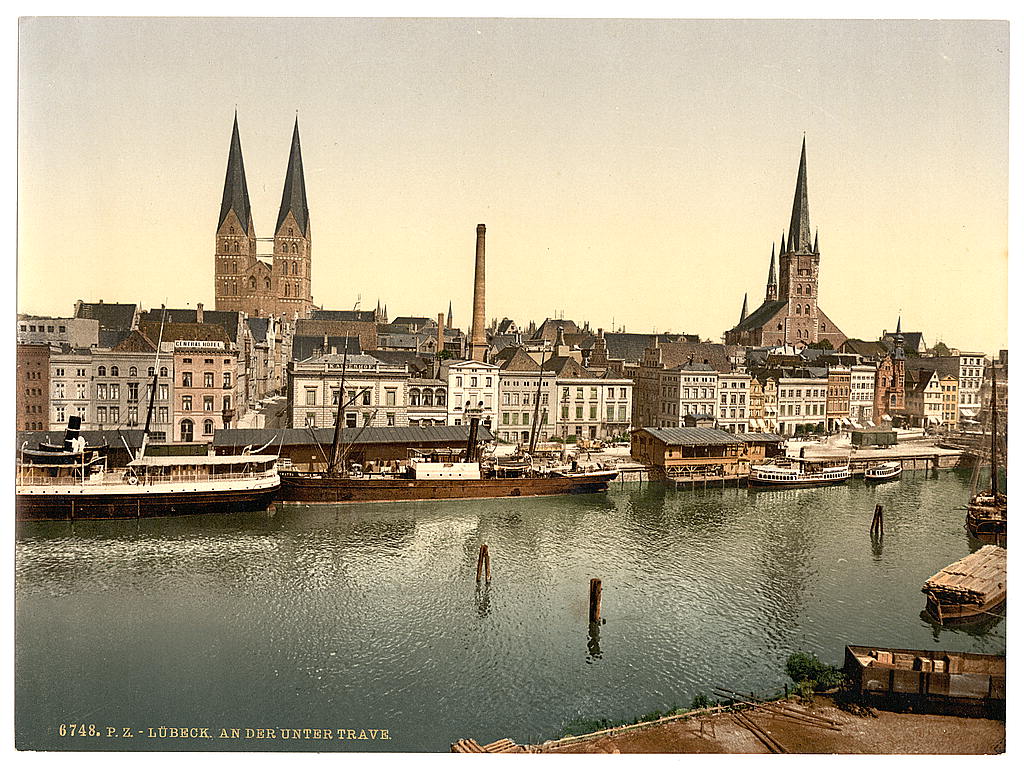 LUEBBECK - AN DER UNTER TRAVE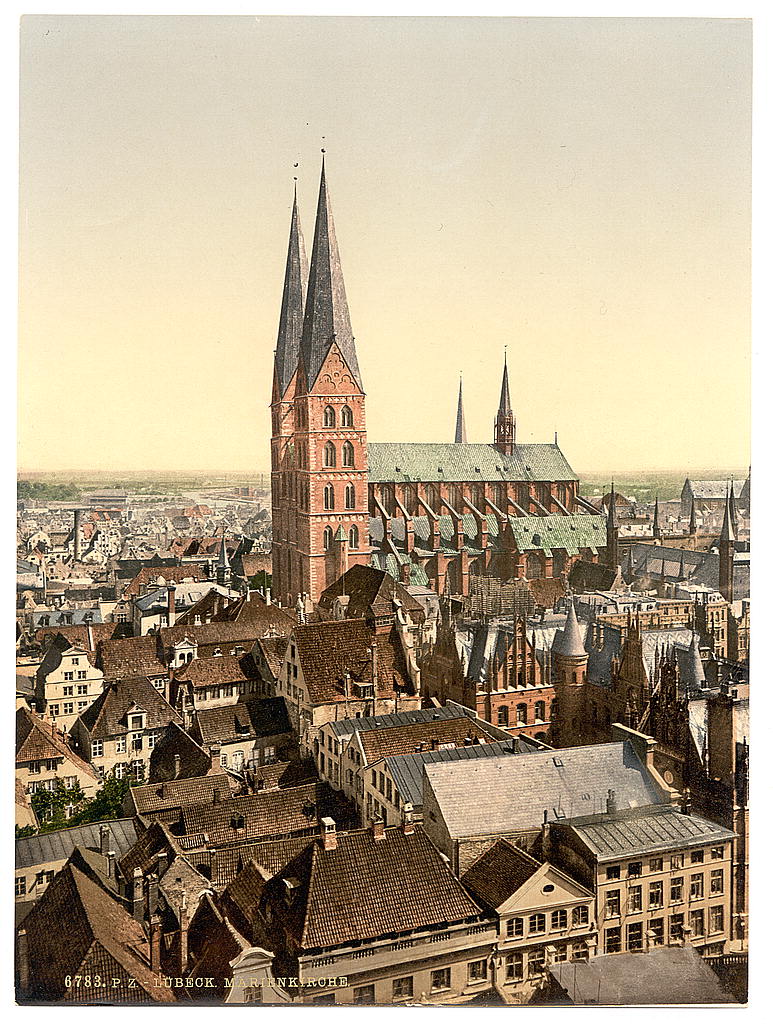 LUEBBECK - MARIENKIRCHE
KOENIGSBERG, OSTPREUSSEN - STADTSCHLOSS KAISER WILHELM  KOENIGSBERG SCHLOSSTEICH SUEDSEITE
KOENIGSBERG - BOERSE UND HAFEN
KOENIGSBERG - SCHLOSS - OSTSEITE

BONN -MARKTPLATZ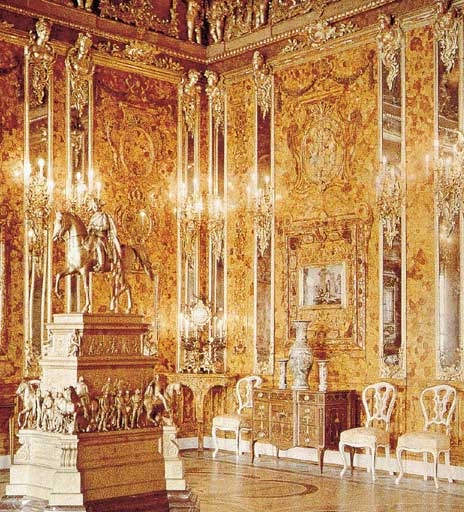 BERNSTEINZIMMER - THE AMBER ROOM - STOLEN BY THE RUSSIANS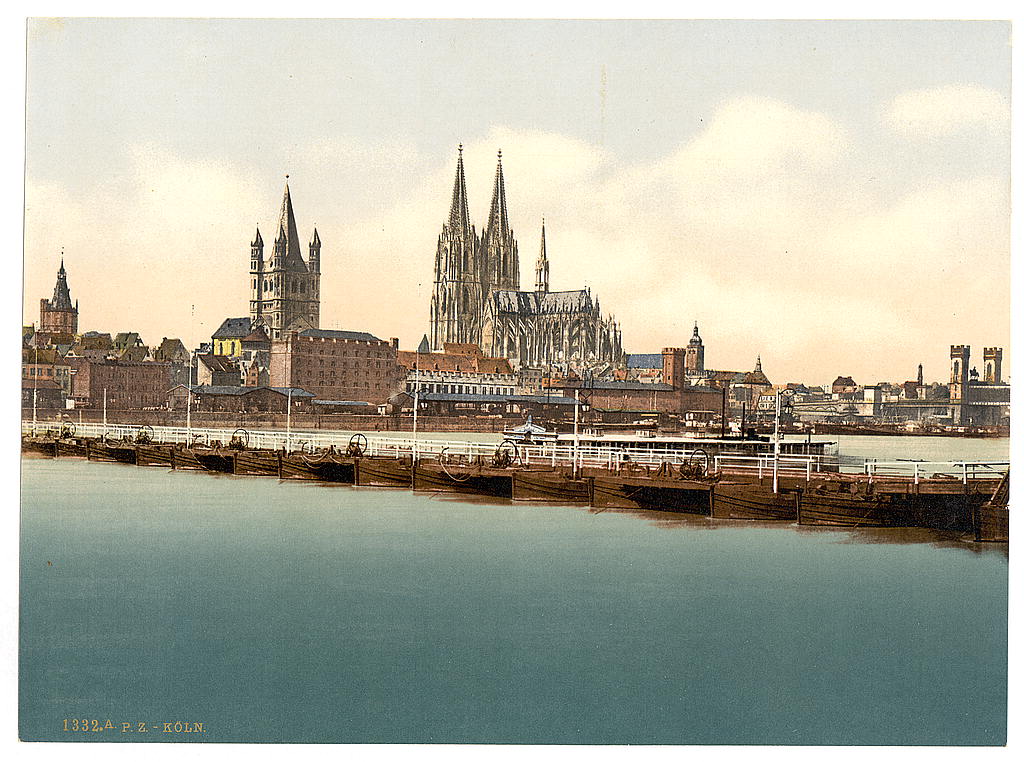 KOELN 
KOELN A. RHEIN - BAHNHOF
KOELN AM RHEIN - HOHENZOLLERNBRUECKE
KOELN - HOHENSTAUFENRING
KOELN - DER DEUTSCHE RING
KOELN - HAHNENT
DUESSELDORF - JOHANNISKIRCHE
DUESSELDORF - KRIEGER
STRASSBURG
STRASSBURG - UNIVERSITAET UND UNIVERSITAETSBRUECKE
STRASSBURG - KAISERPALAST STRASSBURG - KAISERPALAST  MIT THEATER UND MUENSTER
STETTIN - DENKMAL KAISER WILHELM I.
STETTIN - DAMPFSCHIFF - BOLLWERK

STETTIN - HAENGEBRUECKE

 LEIPZIG - BUCHHAENDLERBOERSE 
LEIPZIG - KONZERTHALLE UND BIBLIOTHEK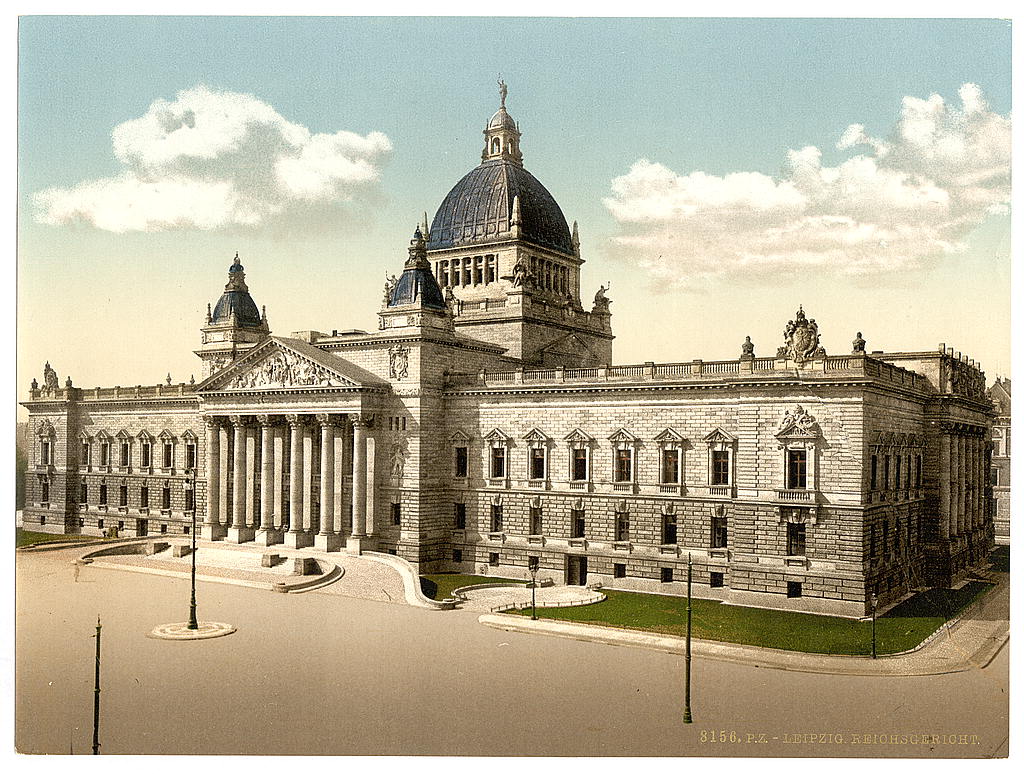 LEIBZIG - REICHSGERICHT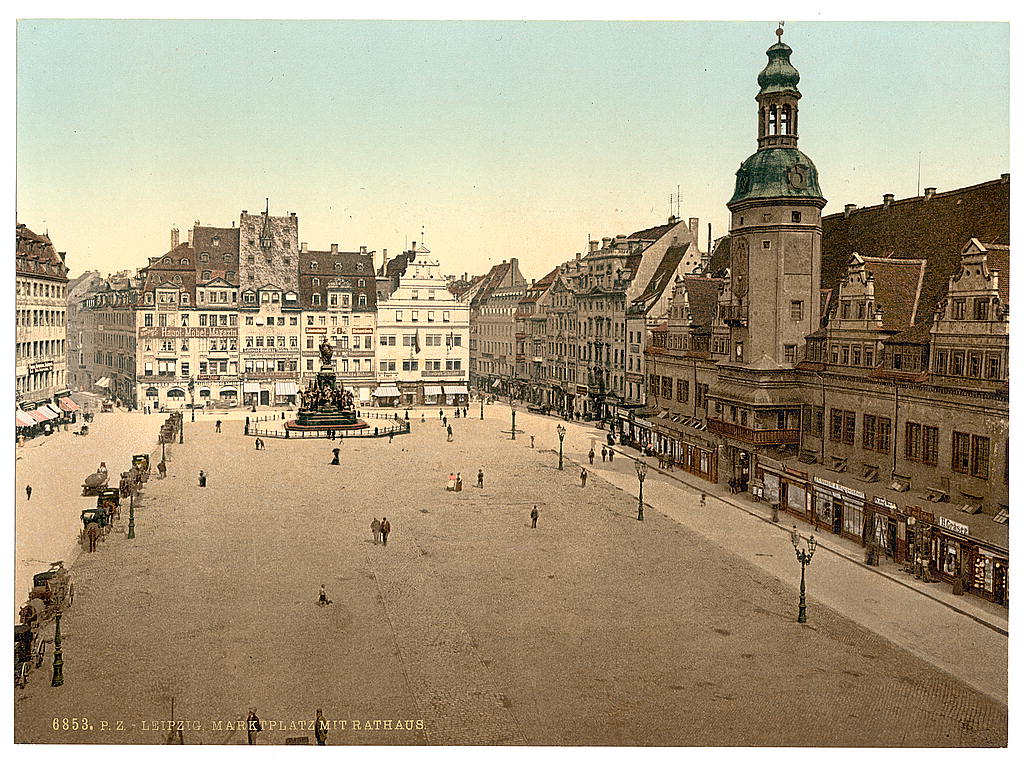 LEIPZIG - MARKTPLATZ MIT RATHAUS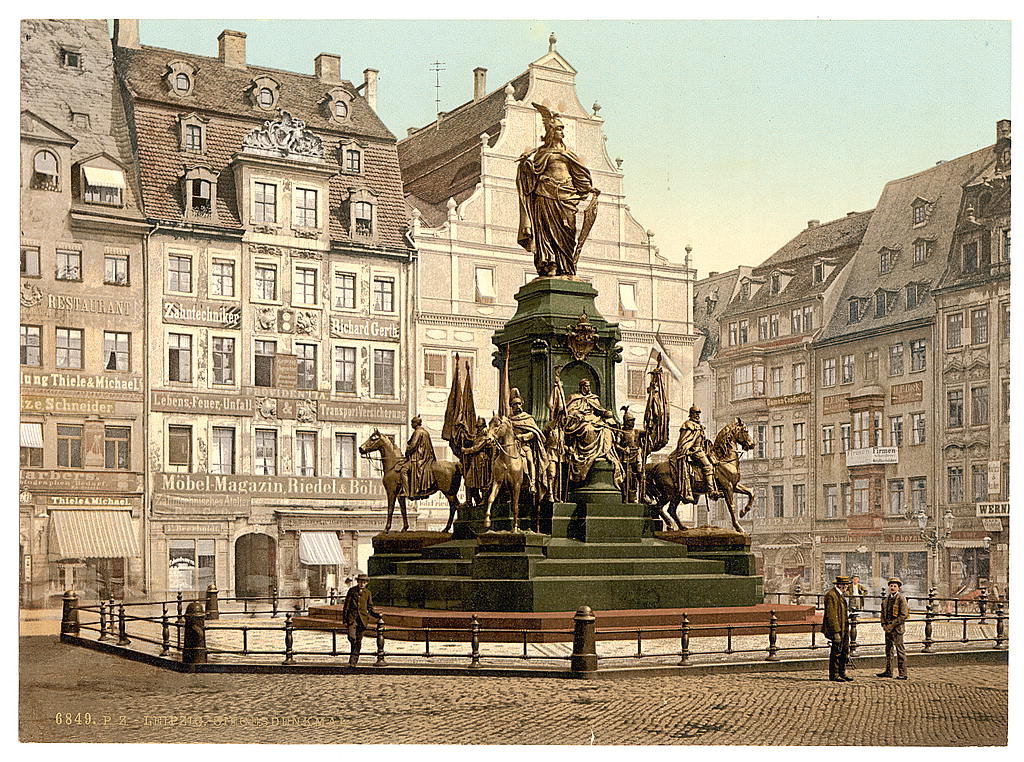 LEIPZIG - SIEGER DENKMAL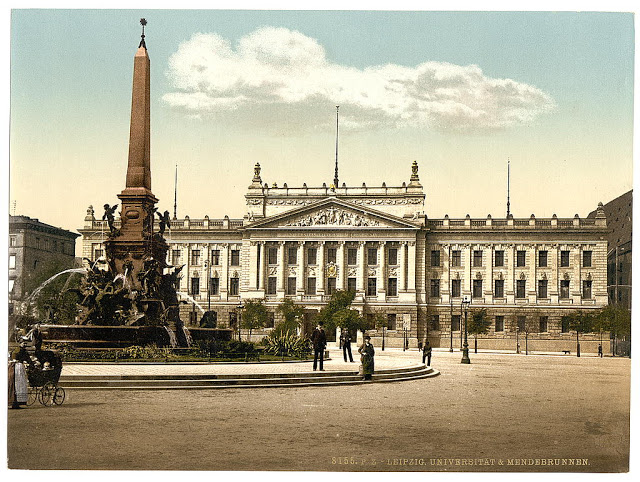 LEIPZIG - UNIVERSITAET UND MENDEBRUNNEN
BRESLAU? - KAISER WILHELM DENKMAL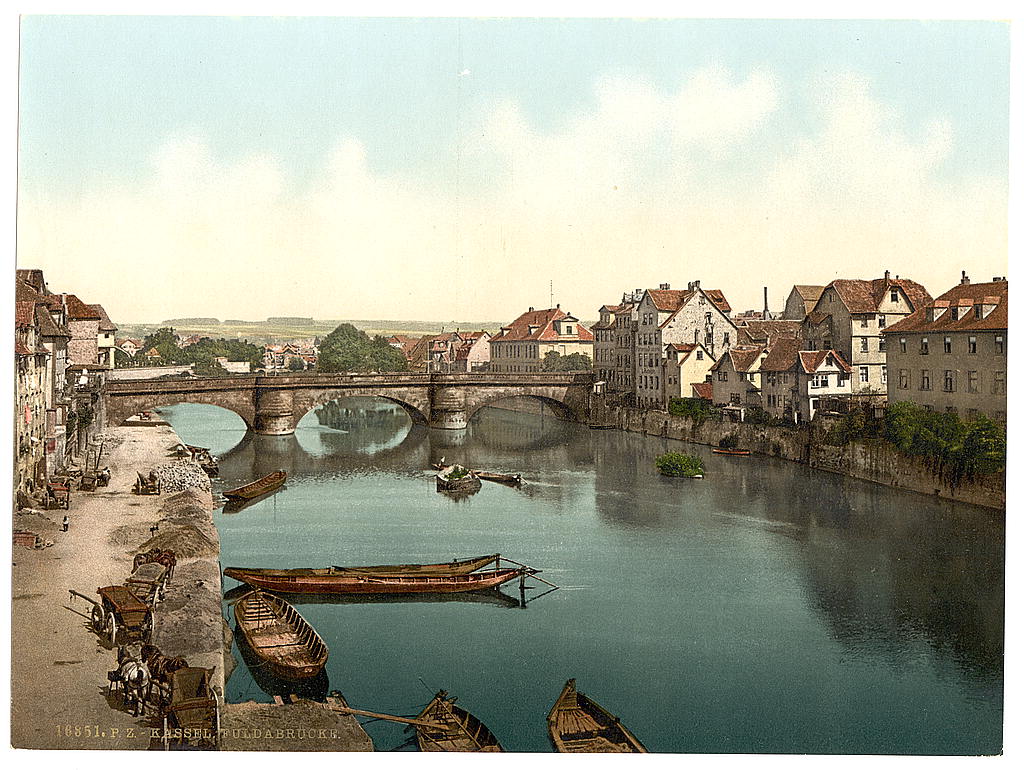 KASSEL - FULDABRUECKE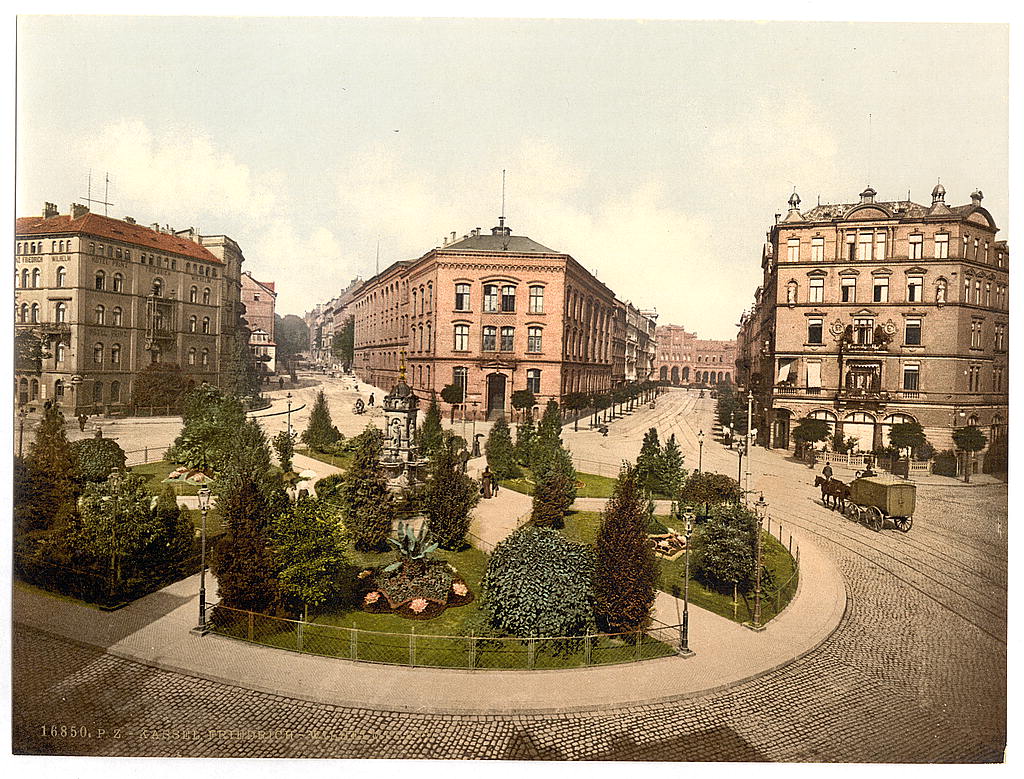 KASSEL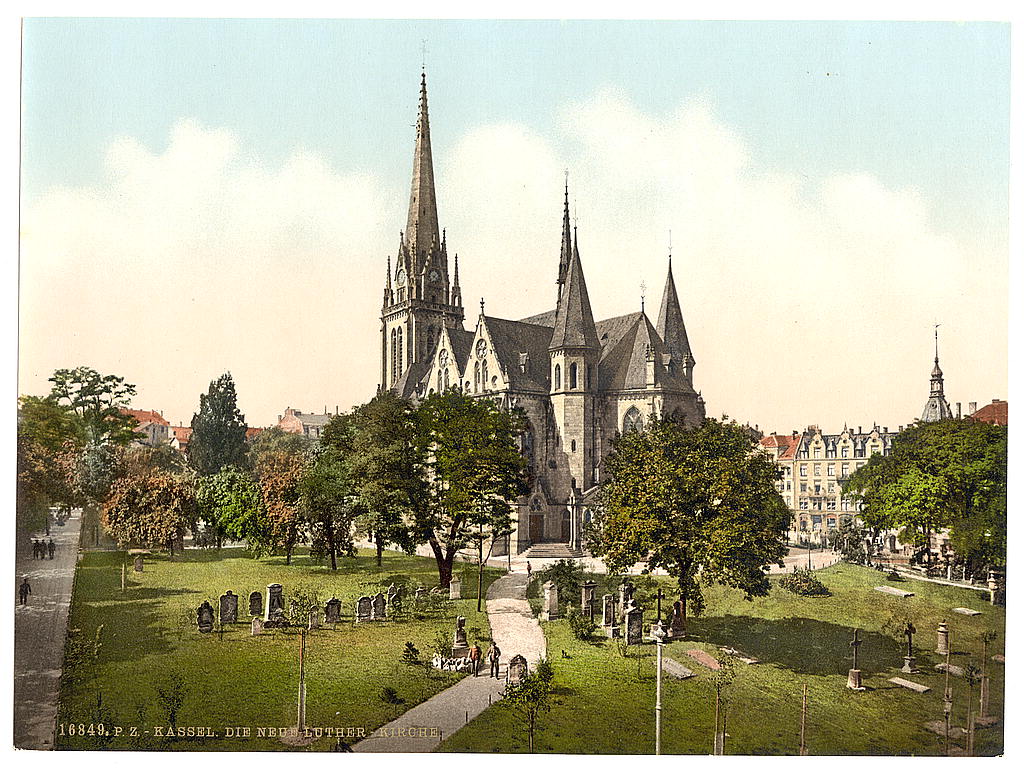 KASSEL - NEUE LUTHER KIRCHE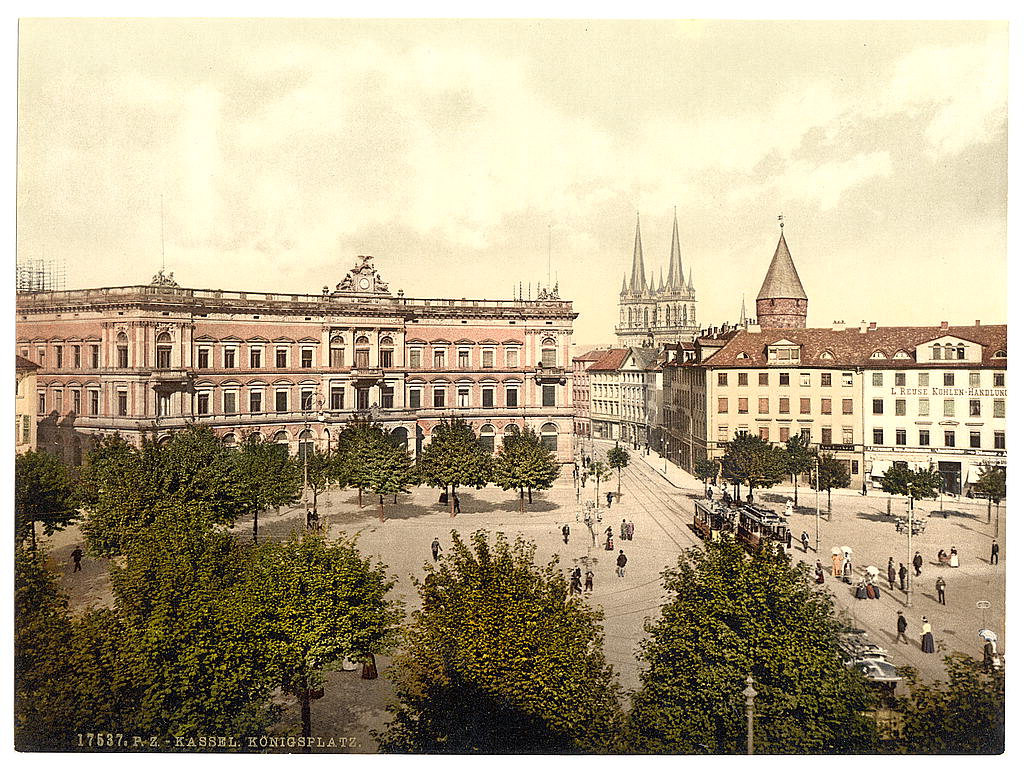 KASSEL - KOENIGSPLATZ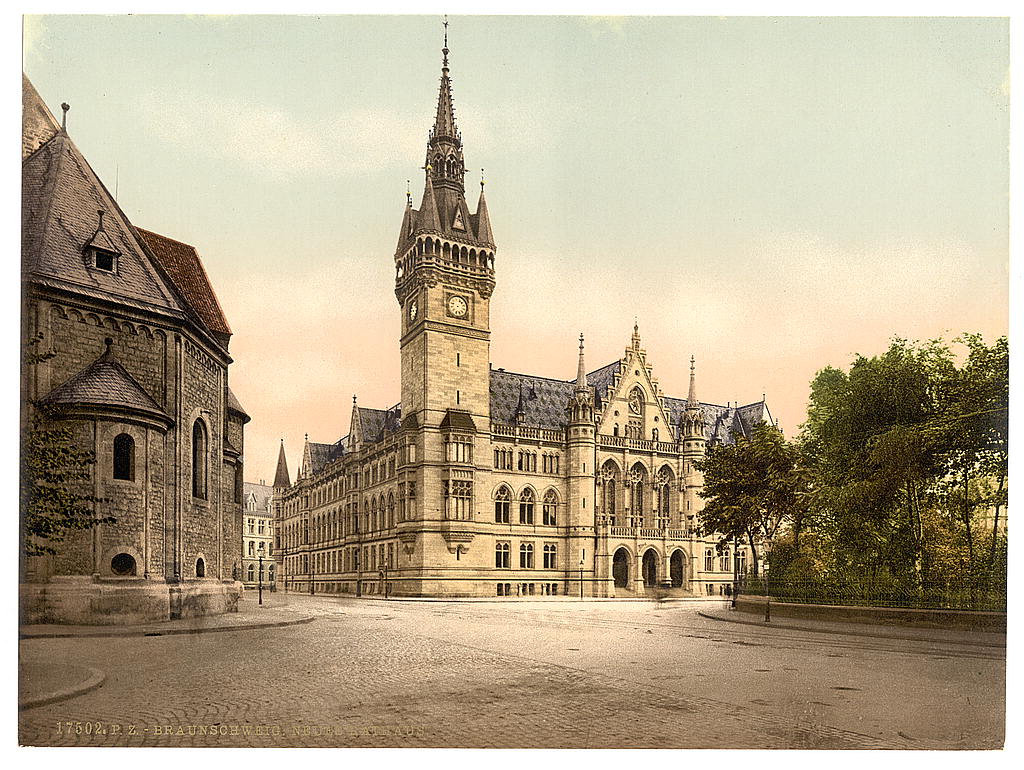 BRAUNSCHWEIG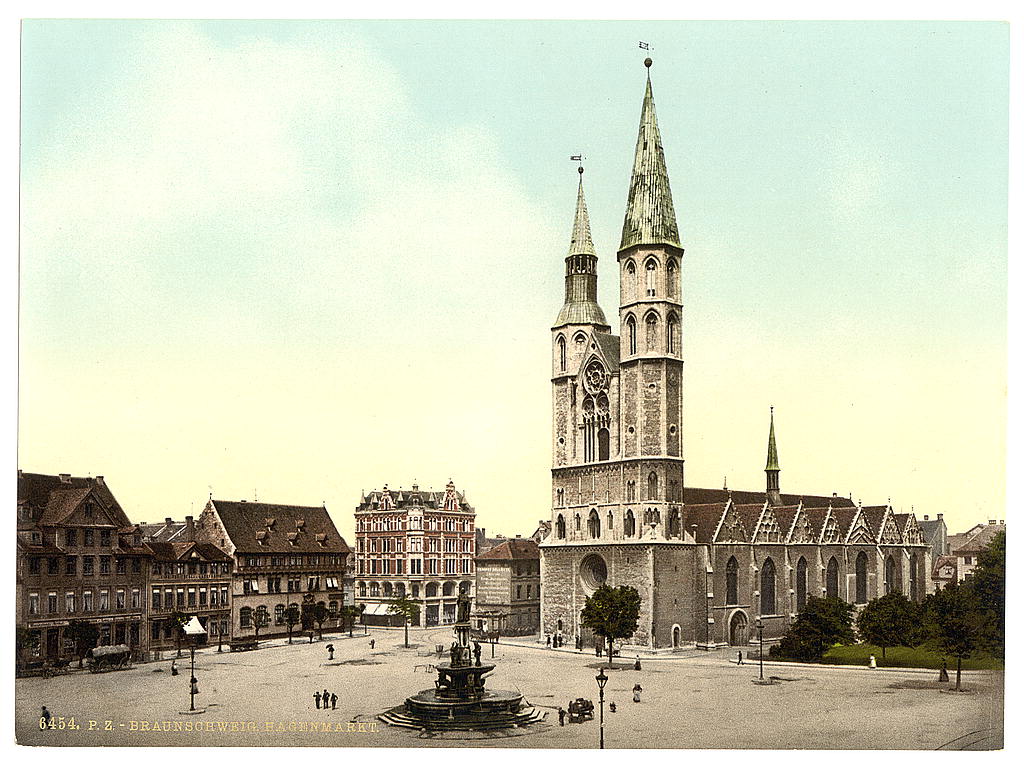 BRAUNSCHWEIG - HAGENMARKT
BRAUNSCHWEIG - HERZOGLICHES SCHLOSS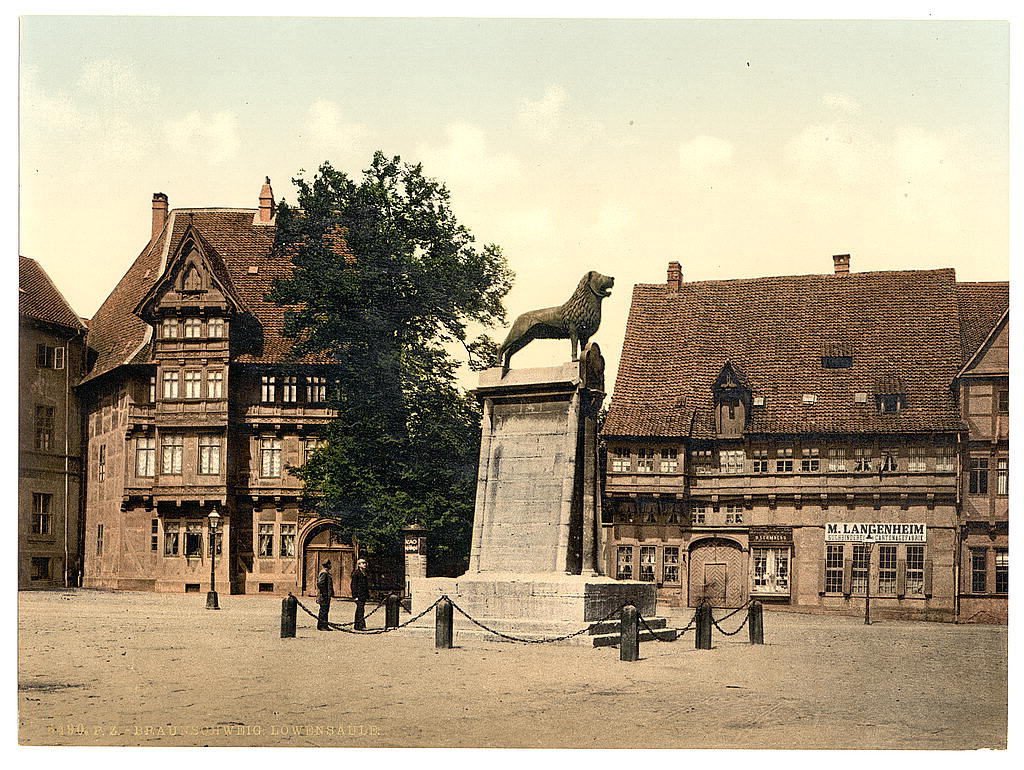 BRAUNSCHWEIG - LOEWENSAEULE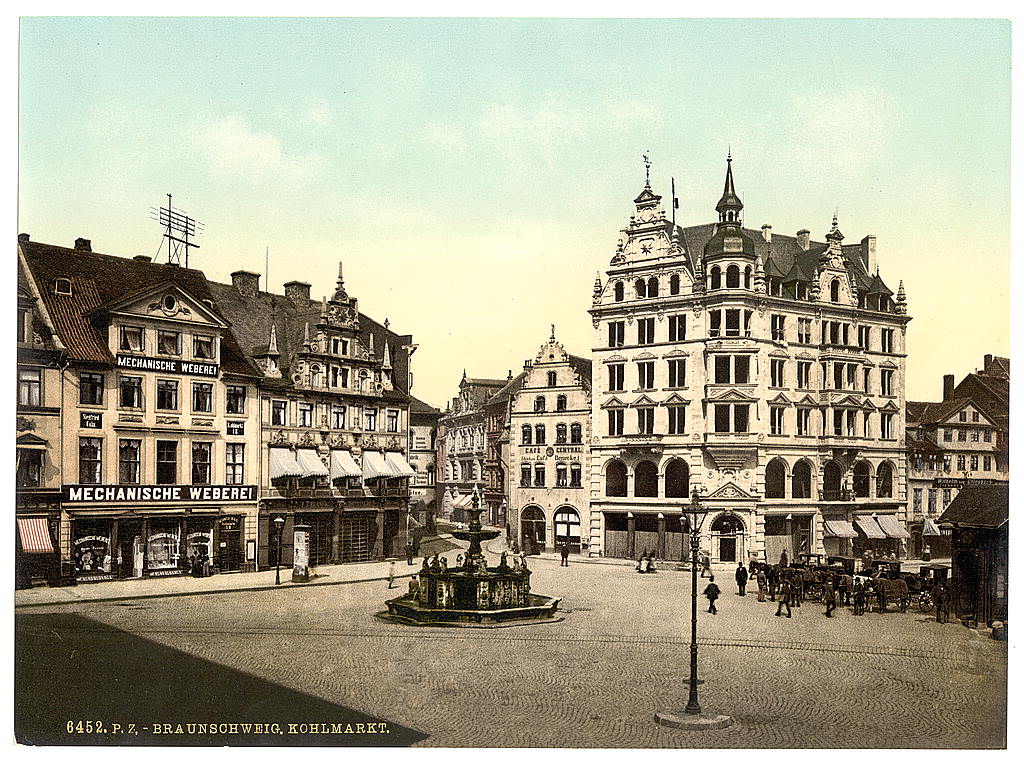 BRAUNSCHWEIG - KOHLMARKT 
BRAUNSCHWEIG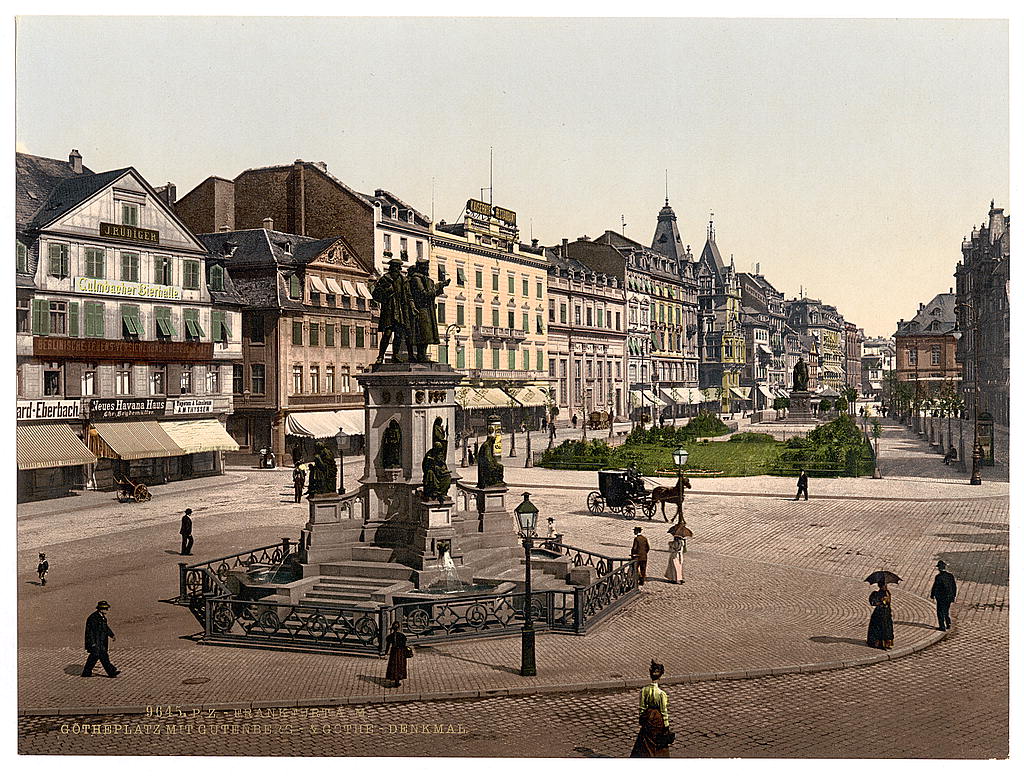 BRAUNSCHWEIG - GOETHEPLATZ MIT GUTENBERG & GOETHE DENKMAL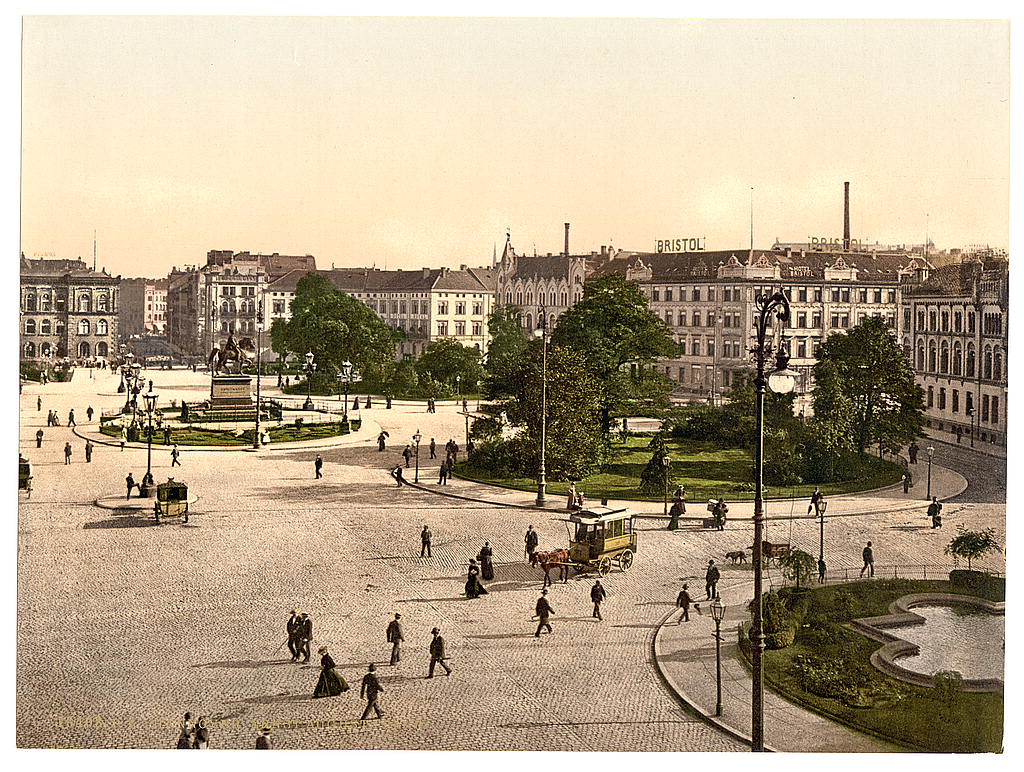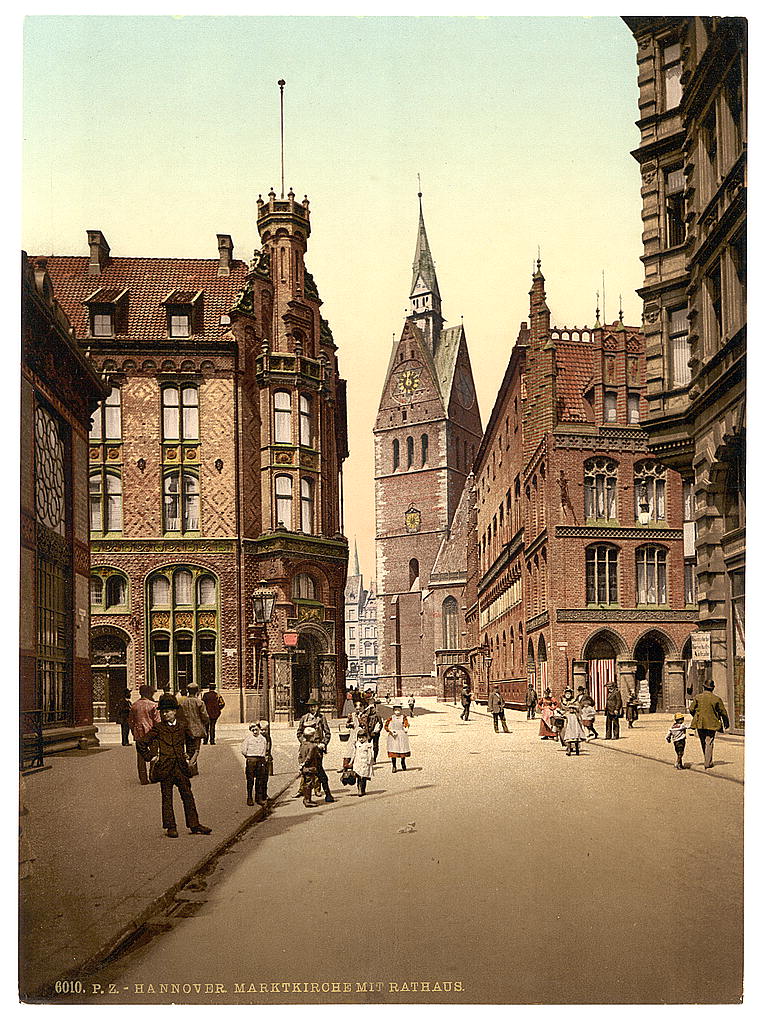 HANNOVER - MARKTKIRCHE MIT RATHAUS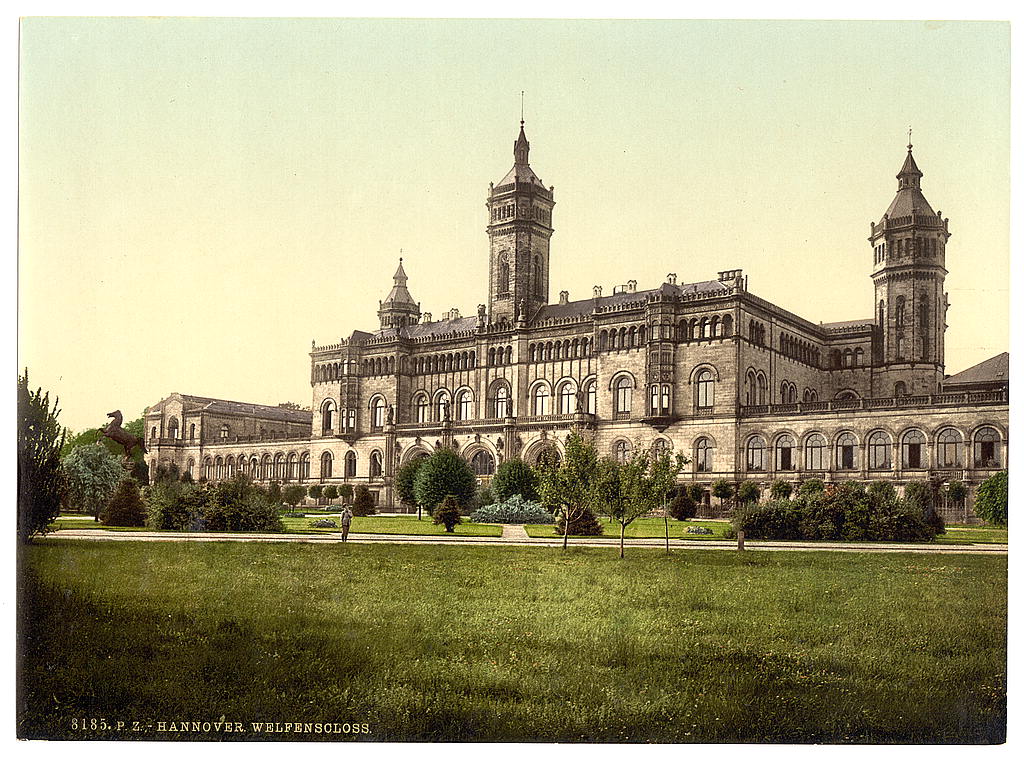 HANNOVER - WELPENSCHLOSS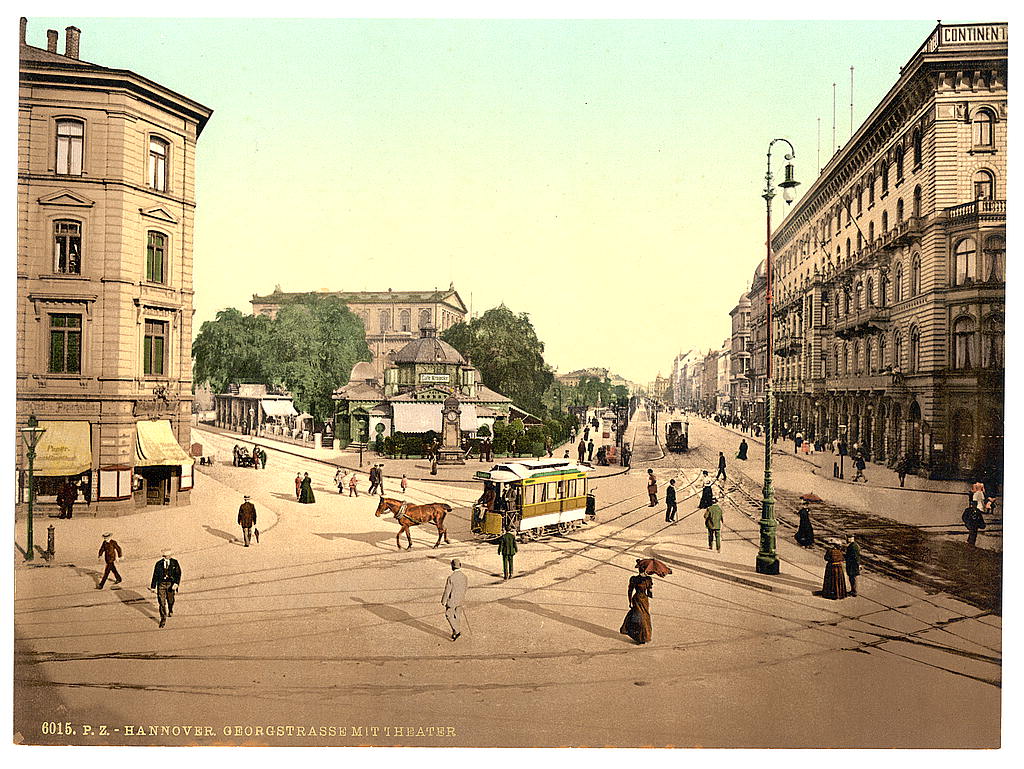 HANNOVER - GEORGSTRASSE MIT THEATER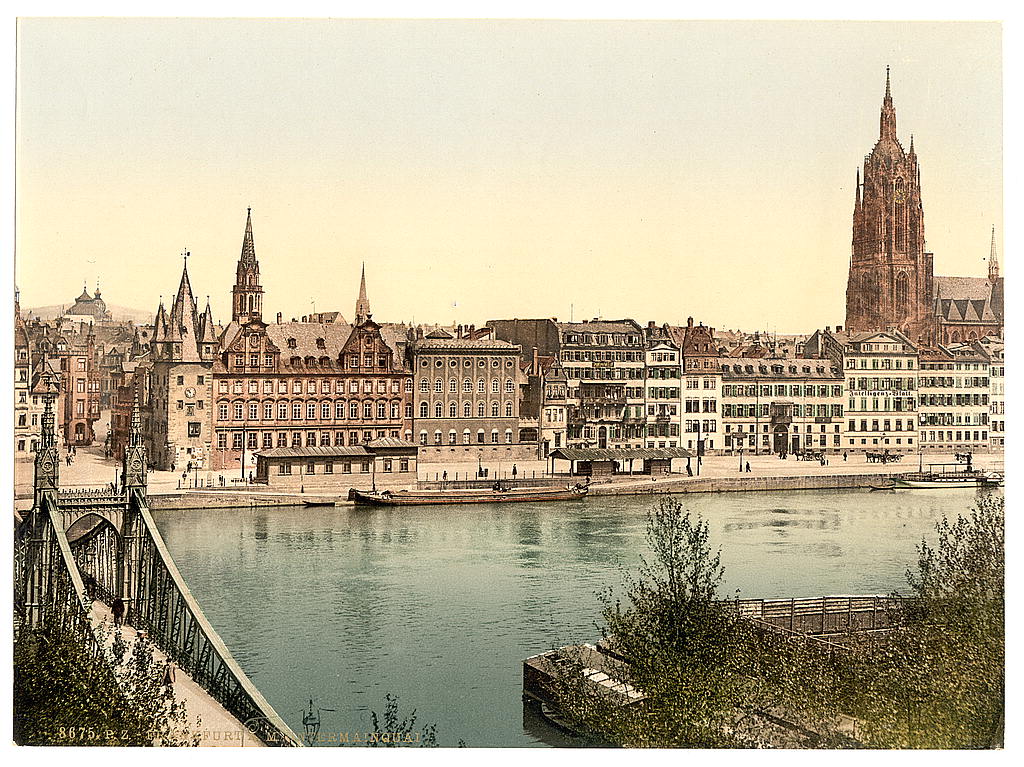 FRANKFURT AM MAIN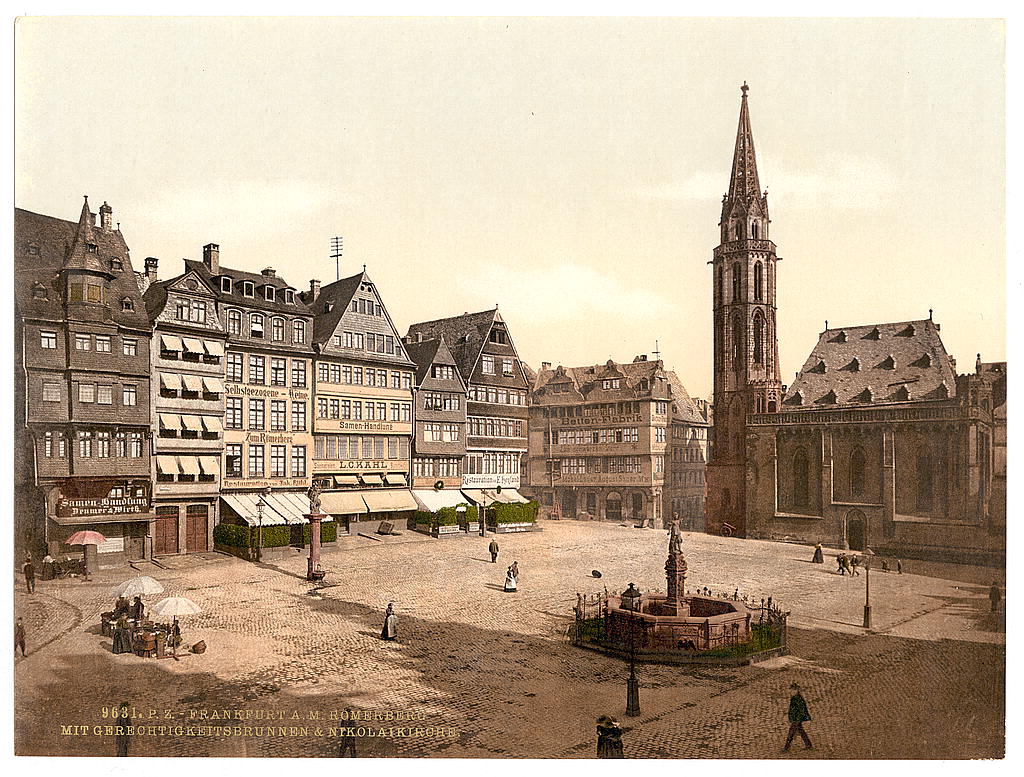 FRANKFURT AM ROEMERPLATZ - GERECHTIGKEITSBRUNNEN UND NIKOLAIKIRCHE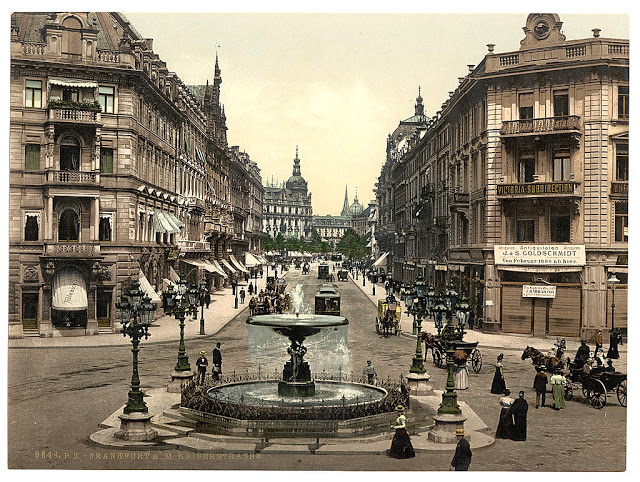 FRANKFURT - KAISERSTRASSE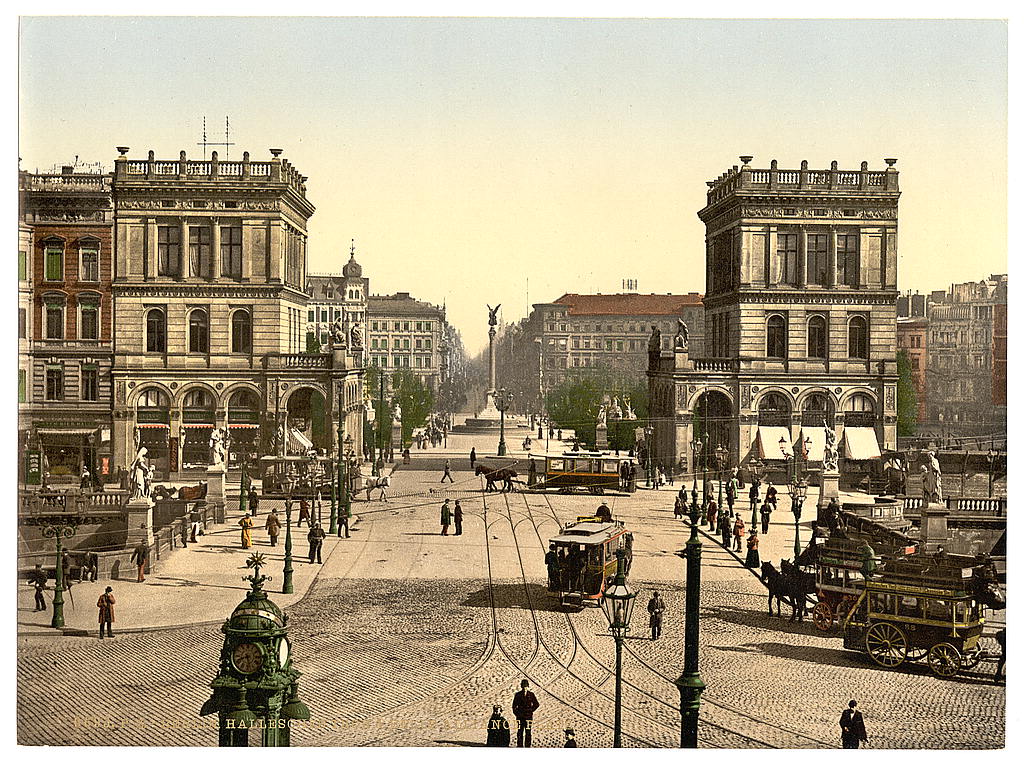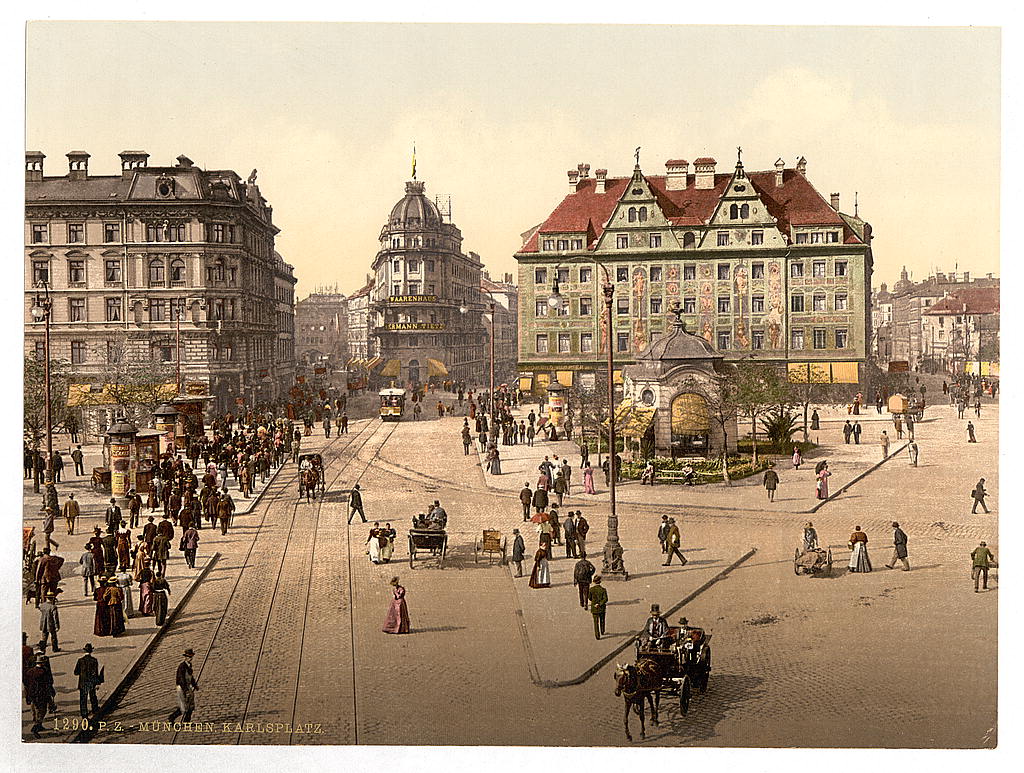 MUENCHEN - KARLSPLATZ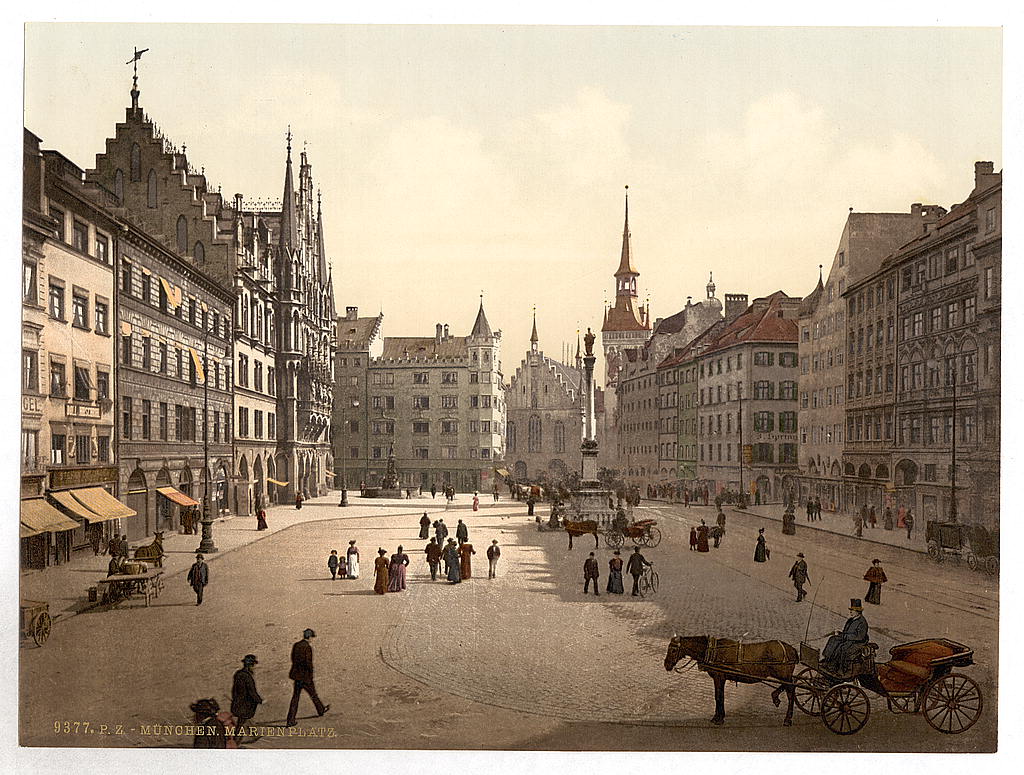 MUENCHEN - MARIENPLATZ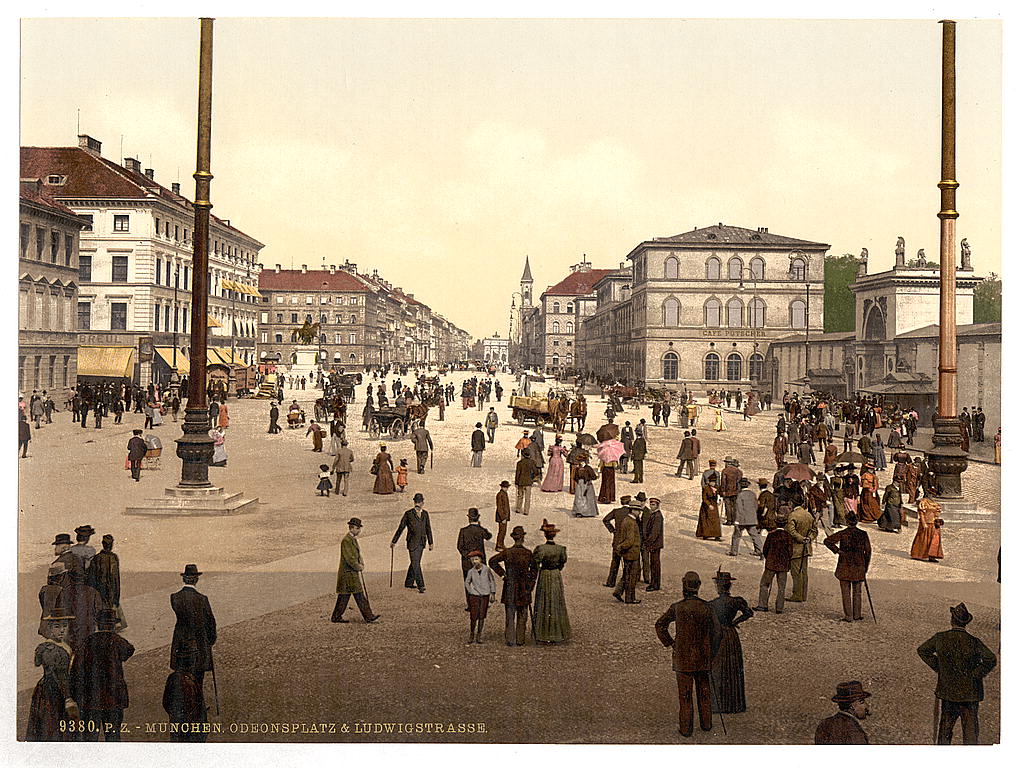 MUENCHEN - ODEONSPLATZ UND LUDWIGSRASSE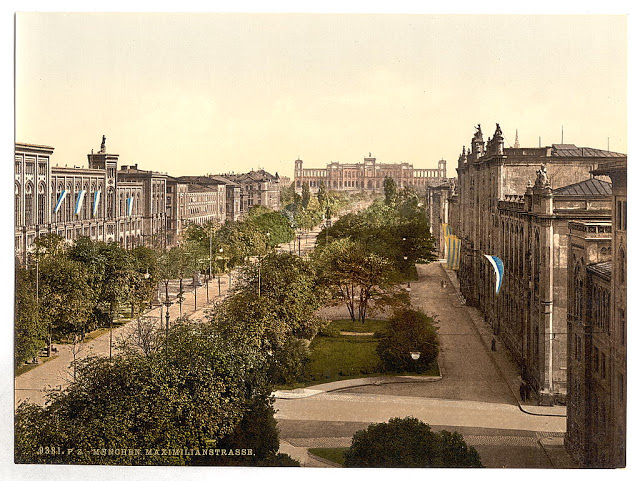 MUENCHEN - MAXIMILLIANSTRASSE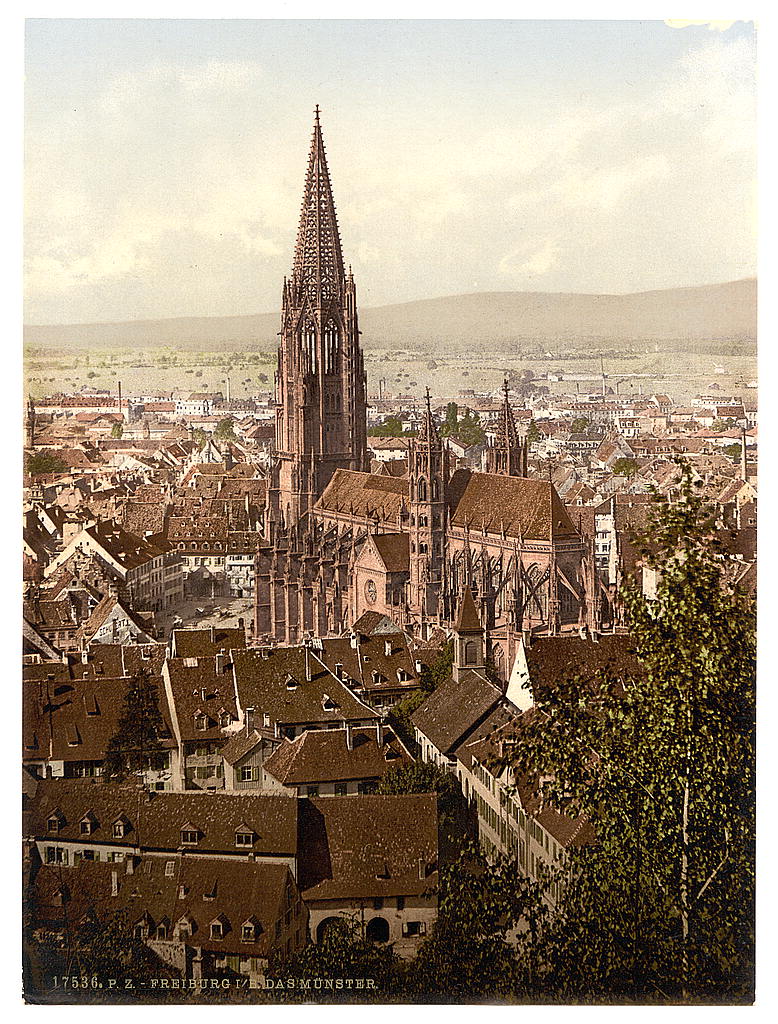 FREIBURG - MUENSTER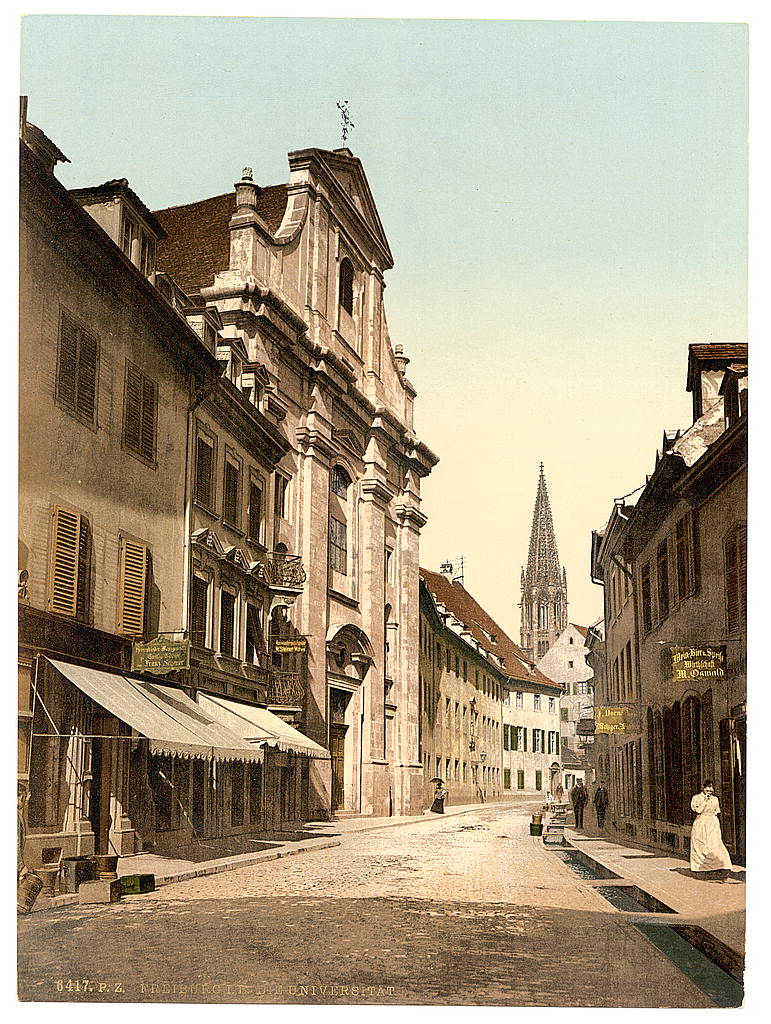 FREIBURG - BEI DER UNIVERSITAET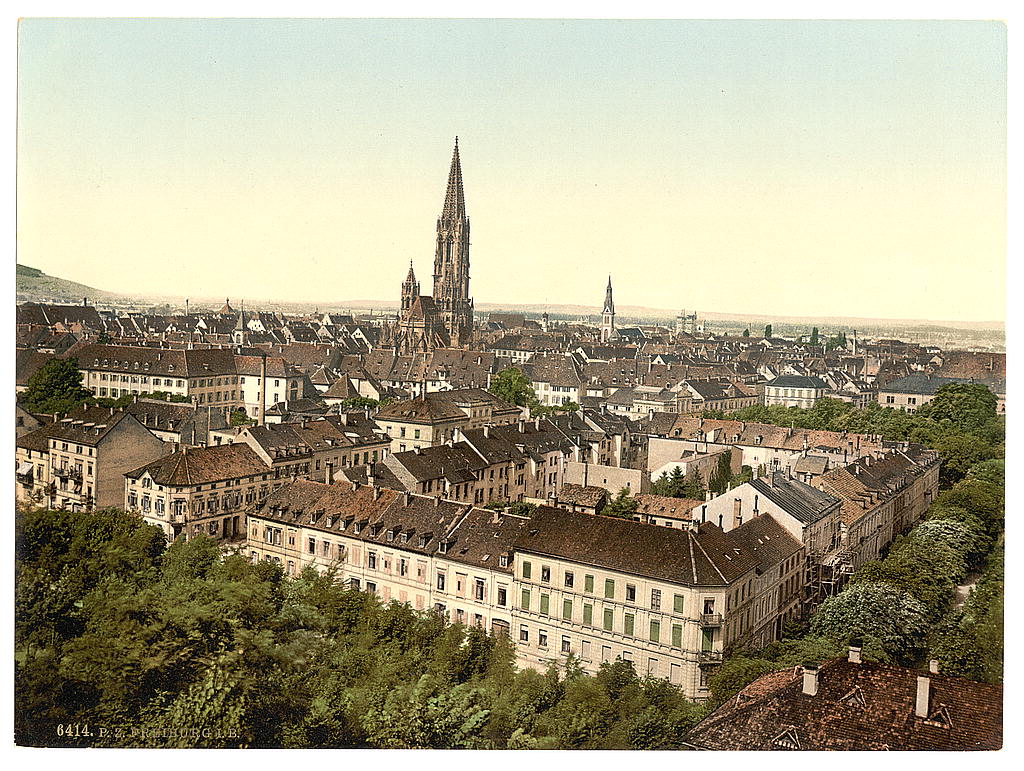 FREIBURG
WUERZBURG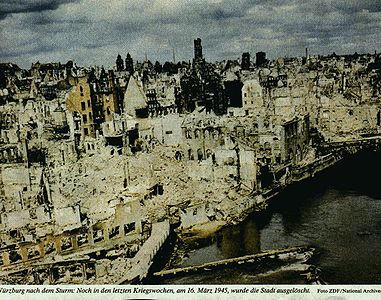 WUERZBURG NACH DEN BOMBEN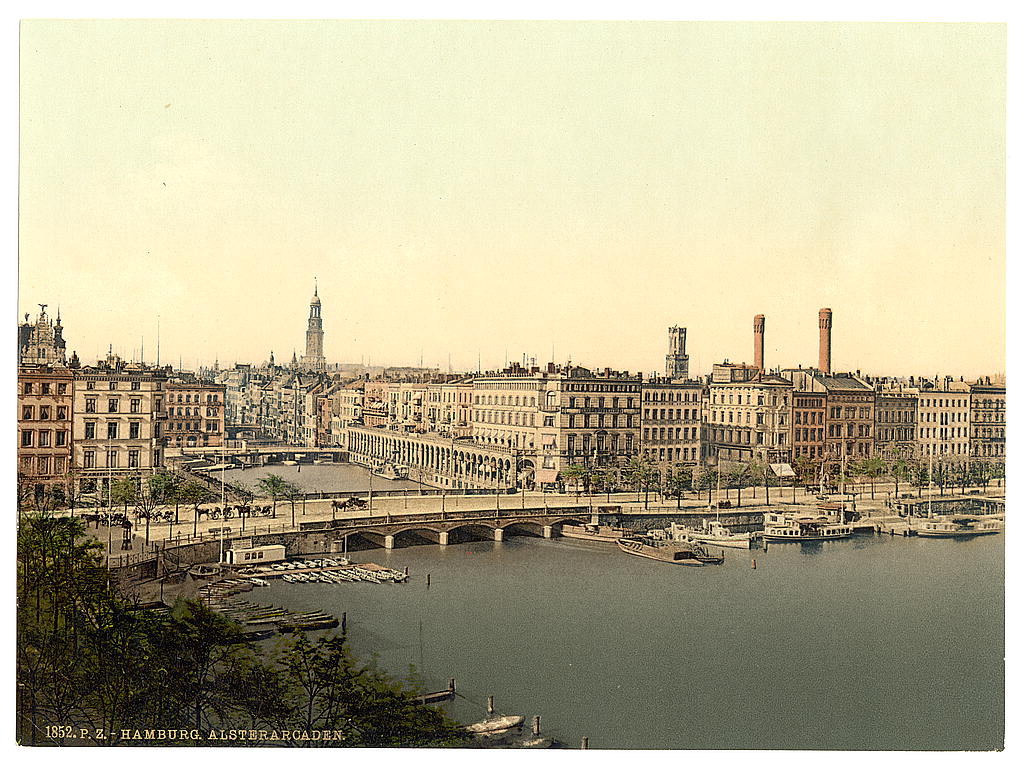 HAMBURG - ALSTERARCADEN
HAMBURG - ALSTER PAVILLON & HOTEL HAMBURGER HOF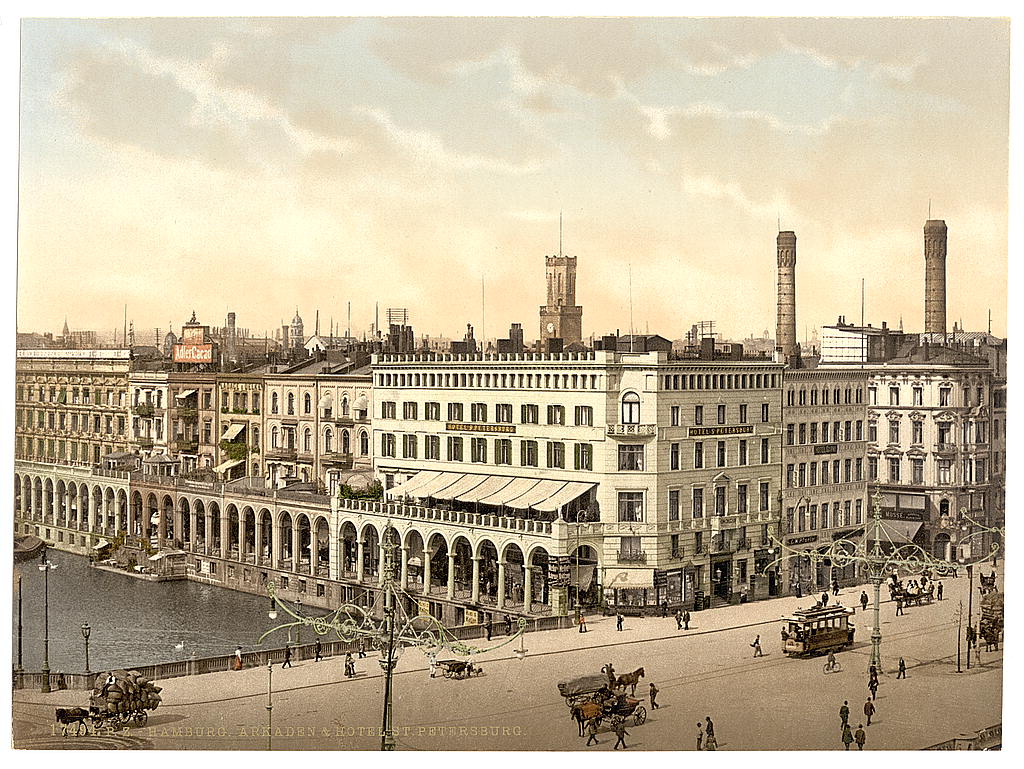 HAMBURG - ARKADEN UND HOTEL ST. PETERSBURG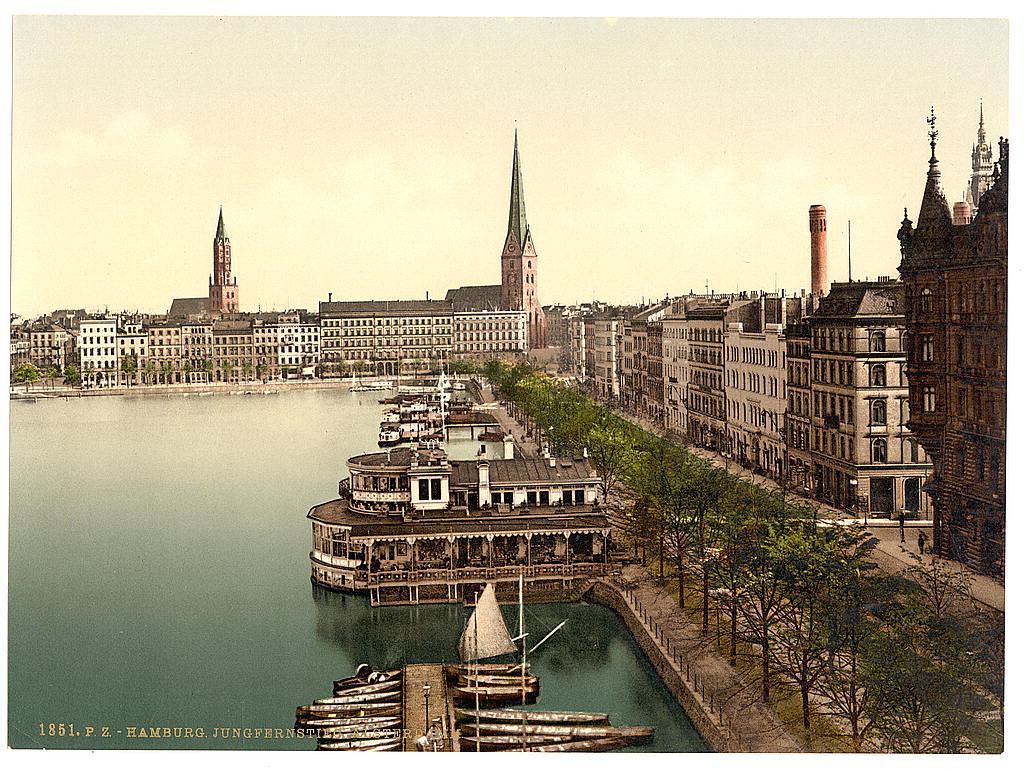 HAMBURG - JUNGFERNSTIEG
HAMBURG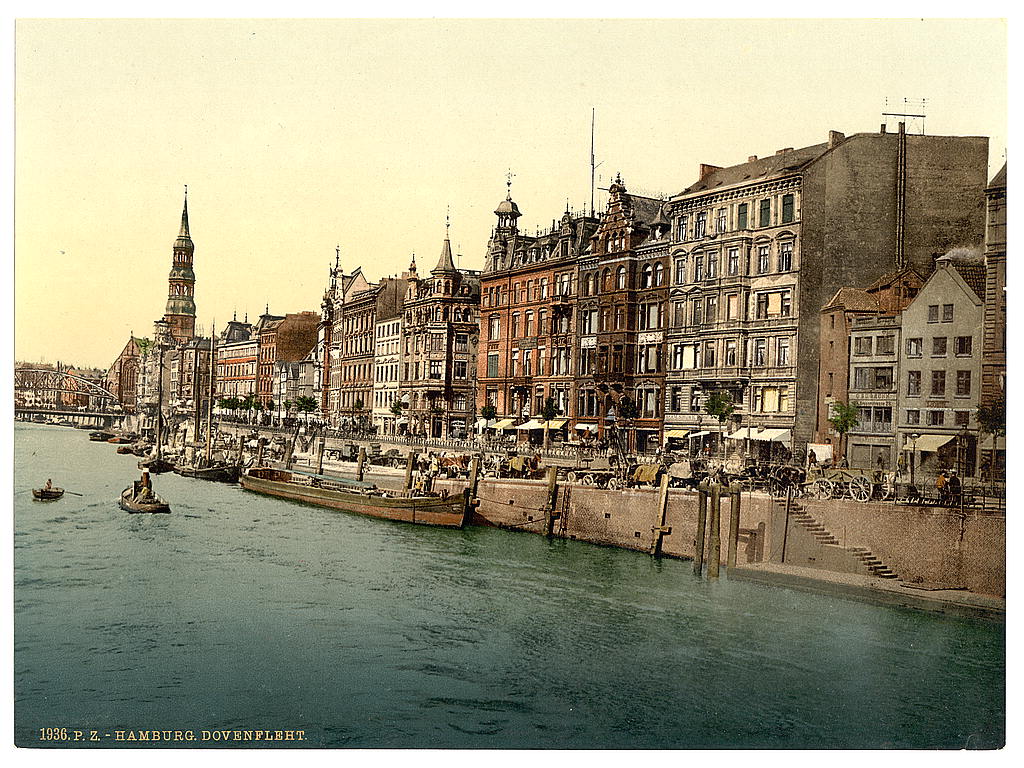 HAMBURG - DOVENFLEHT
HAMBURG - BROOSBRUECKE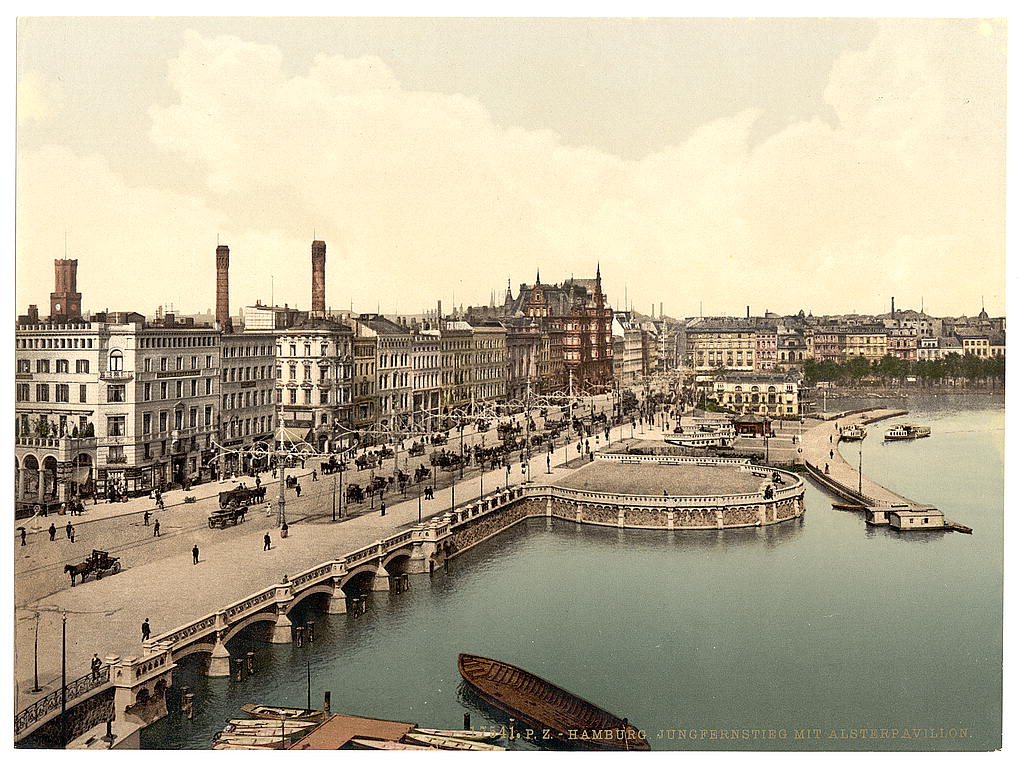 HAMBURG - JUNGFERNSTIEG MIT ALSTERPAVILION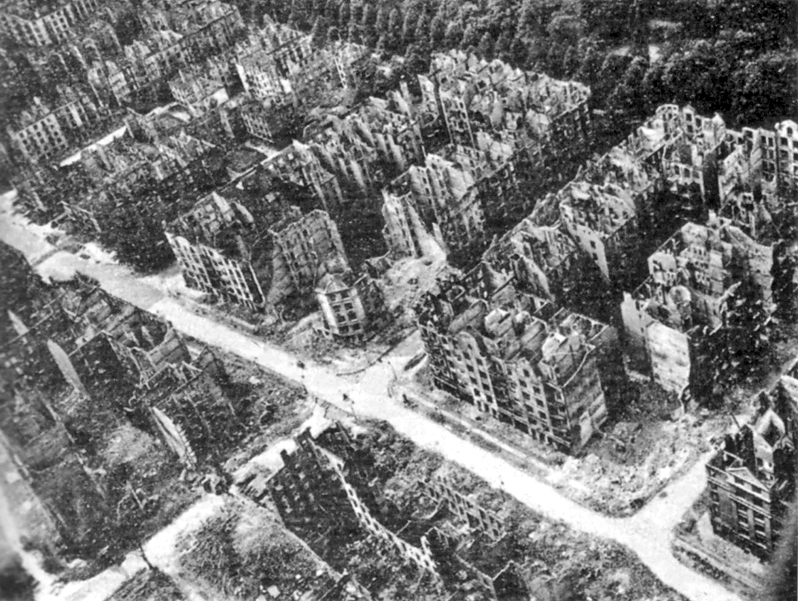 HAMBURG - 1943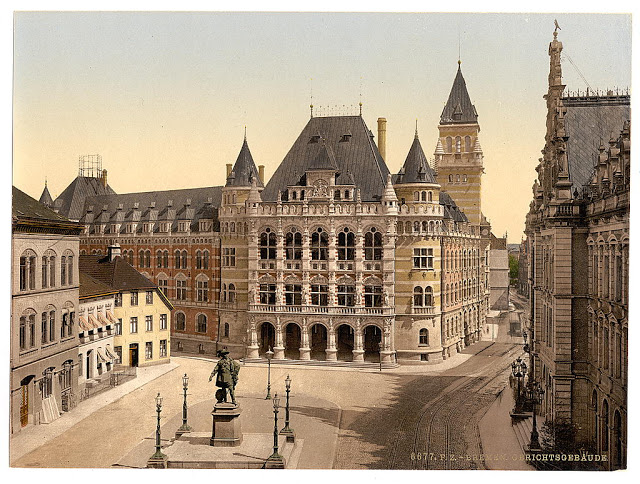 BREMEN - GERICHTSGEBAEUDE
BREMEN - KAISER WILHELM PLATZ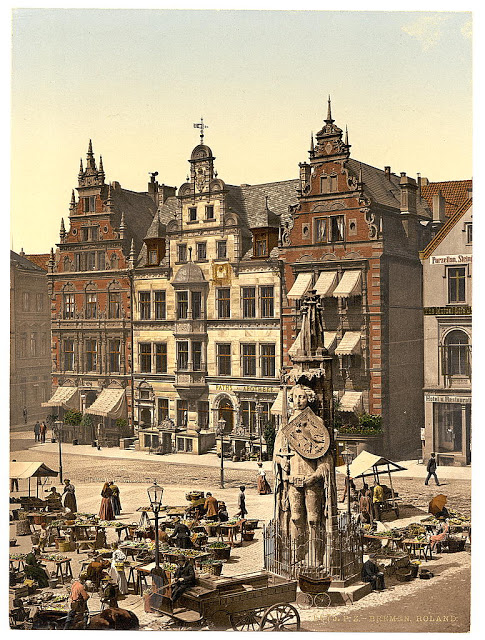 BREMEN - ROLAND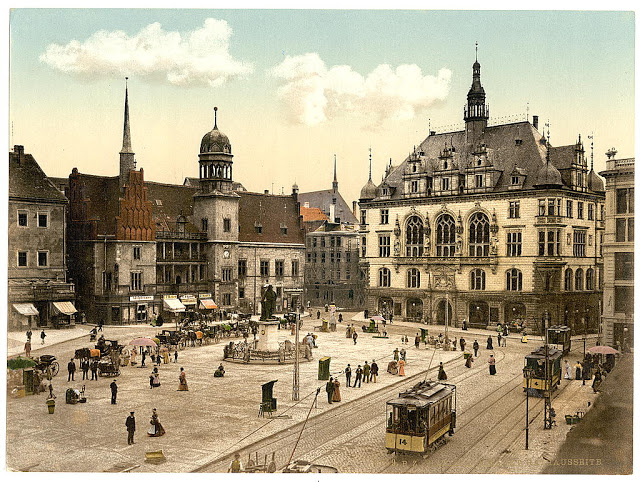 HALLE / SAALE - MARKTPLATZ MIT HAENDEL DENKMAL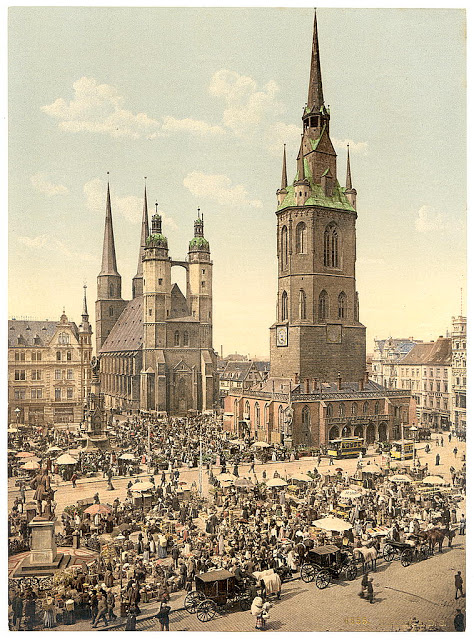 HALLE / SAALE - MARKTPLATZ * ROTER TURM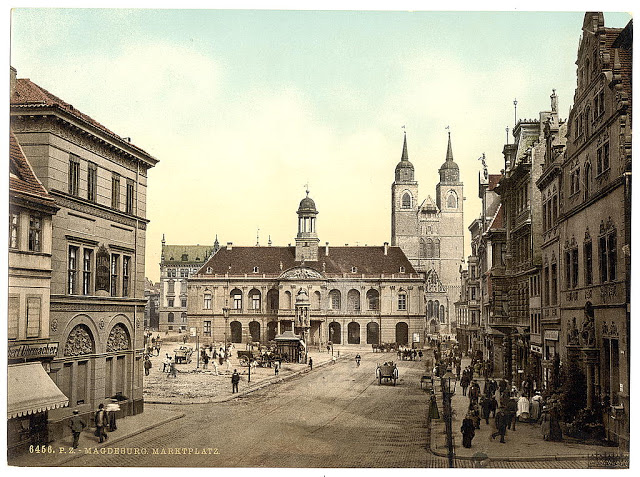 MAGDEBURG - MARKTPLATZ
KARLSRUHE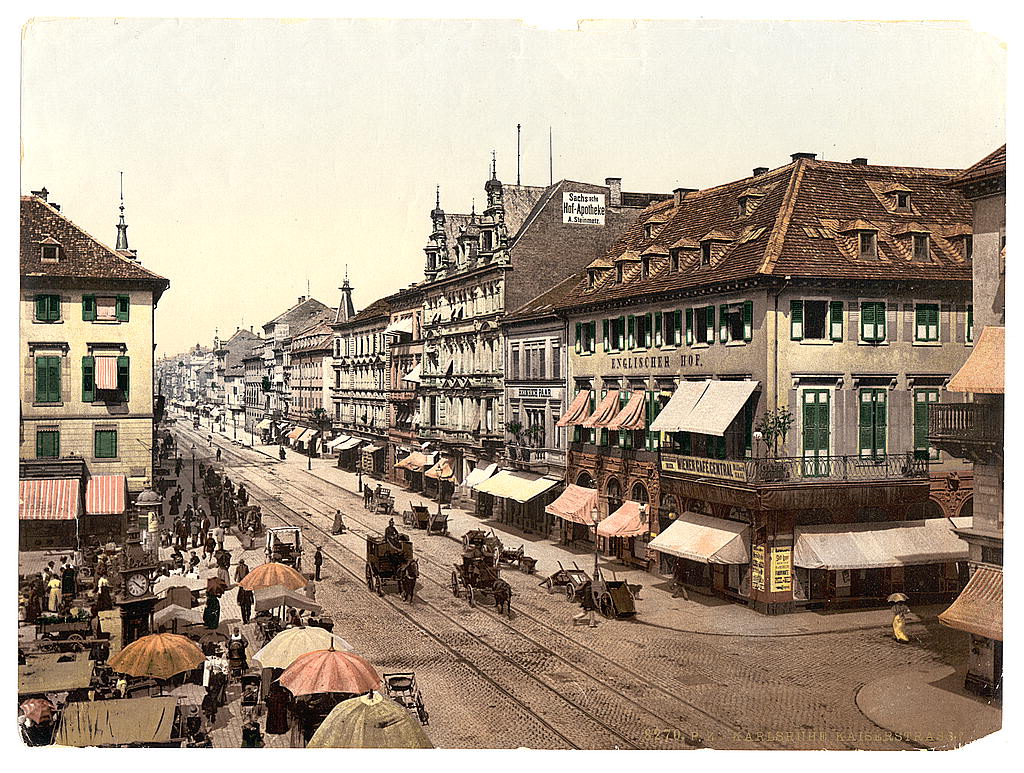 KARLSRUHE
? KAISER WILHELM DENKMAL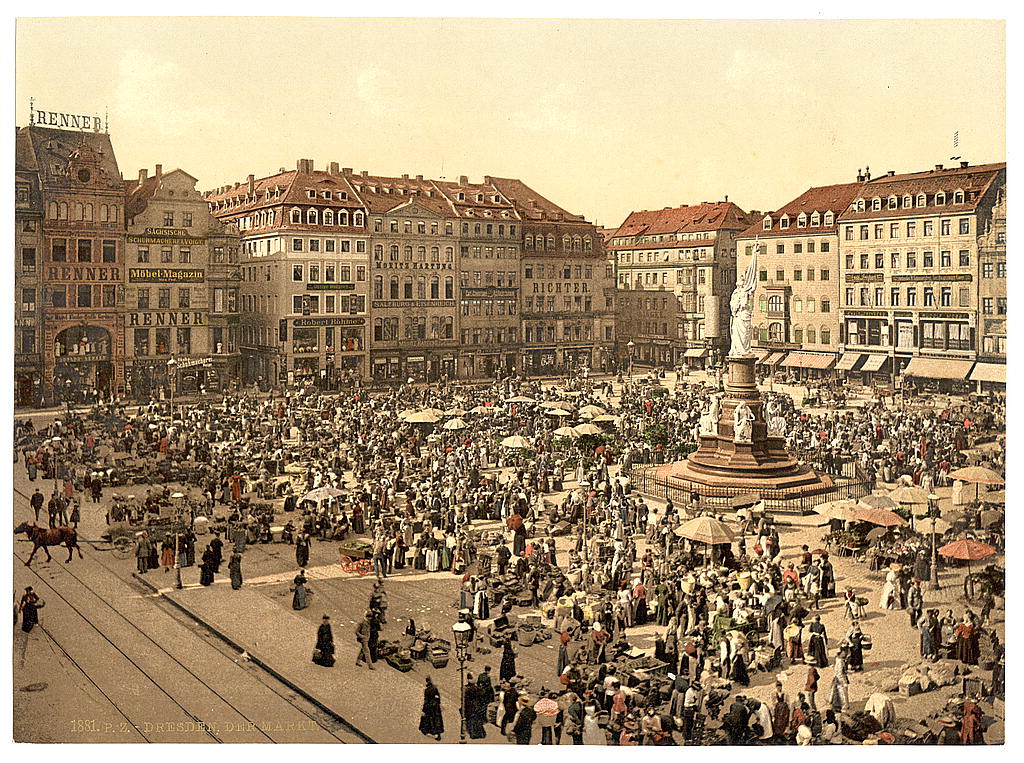 DRESDEN - DER MARKT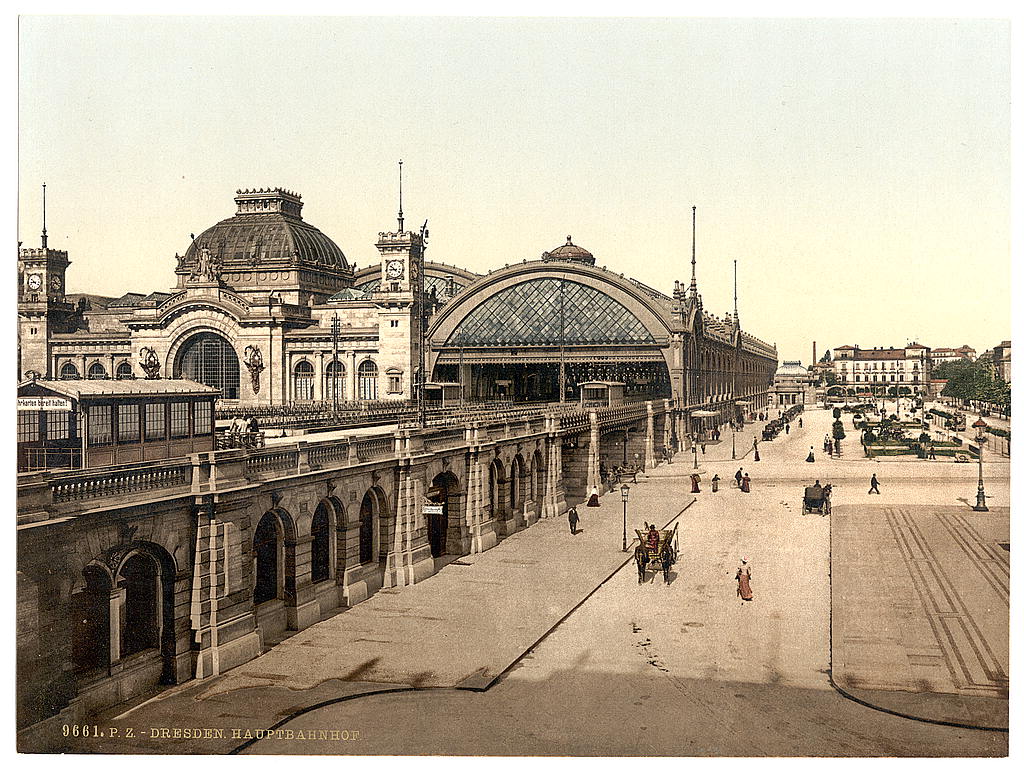 DRESDEN - HAUPTBAHNHOF

DRESDEN - ALTMARKT
DRESDEN - ZWINGER UND SOPHIENKIRCHE

DRESDEN - ALTSTADT
DRESDEN WAS ONCE CALLED "THE FLORENCE OF THE EAST" AND WAS PRIMARILY AN ART AND CULTURE CITY WITH ALMOST NO INDUSTRY TO WHICH PEOPLE FROM ALL OVER THE WORLD FLOCKED. NO GERMANS DREAMED THAT IT WOULD BE ATTACKED, BY AN AIR RAID AND ALSO THERE WAS SABOTAGE, SO THERE WAS NO AIR RAID DEFENSE! THE PURPOSE OF THE "BRITISH" AND "AMERICANS" WAS DEFINITELY CULTURE DESTRUCTION AND MASS MURDER OF GERMAN CIVILIANS.
DRESDEN - NACH DEM BOMBEN der ZIVILBEVOELKERUNG!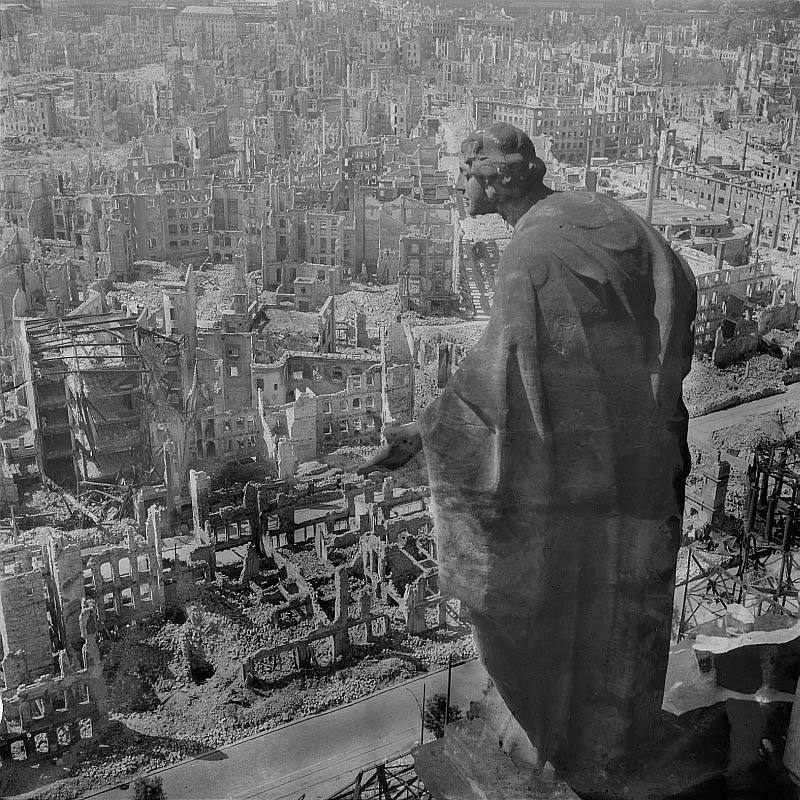 1 Million German Civilians Murdered with Bombs Directed Specifically at them as Targets!
A grandiose beauty throughout Germany that can never be found again in such splendor is lost. An international criminal gang that profits from wars and destruction of cultures and triumphs in power has arranged for this tragedy because they themselves do not value culture, just robbing, raping, murdering and money.

600,000 German refugees from Eastern Europe were in Dresden at the time of the bombing arriving with trains and buggies, and ca. 600,000 residents. 400,000 German civilians were murdered in Dresden between the eve of the 14th and the 15th by the bombing.
Almost all cities over 50,000 were bombed with heavy civilian targets!
Bombs for Valentine's - post