germanvitims - Kriegsursachen… Der Anschluss Oesterreichs ans Reich war aus freier Gesinnung der Oesterreich-Deutschen!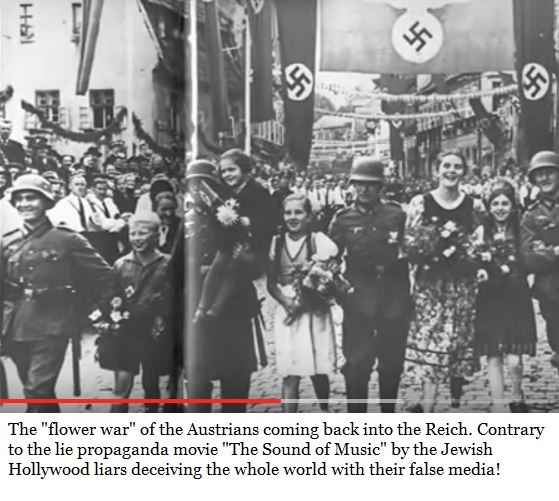 WATCH THE VIDEO ABOUT THE AUSTRIAN ANNEXATION, THE TRUTH!
in the first part - In the second part a poem about Dresden Bombing by Gerd Honsik (In German)

VIDEO OF AUSTRIA - YOU MIGHT NOT UNDERSTAND THE WORDS BUT YOU CAN LOOK AT THE HAPPY AUSTRIANS TO DESTROY THE LIES ABOUT AUSTRIA AS PERPETRAYED IN THE FALSE MOVIE "THE SOUND OF MUSIC." THESE CRIMINALS ALWAYS MAKE MOVIES TO GIVE US A FALSE HISTORY.  Sound of Music distortion history
"Der Blumenkrieg" ("war of flowers" meaning the Allies claimed the Austrians resisted, were forced, were unhappy, when in reality the Austrians celebrated the Germans arriving with great fanfare and by covering the roads with flowers),. This is a poem of his mother's experience.
"Twice Austria Cried, Once in 1938 and Once in 1945 -
The first time from joy, the second time from pain." Gerd Honsik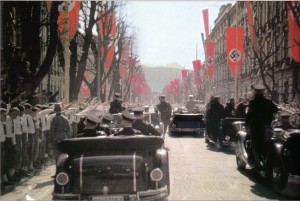 Anschluss Saarland*Oesterreich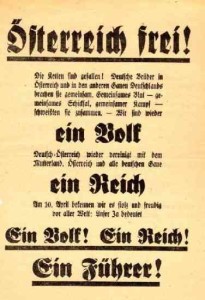 * * *