The German empire was a target for destruction long before 1939.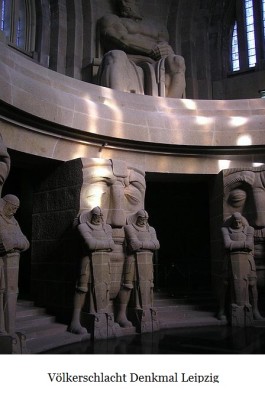 English
The Jewish Communists flooded Germany at the end of WW2 to take over Germany and turn it into another Soviet Union, a country they have overthrown, the people raped, robbed and murdered. They had the same plans for Germany. They had already solicited Millions of disillusioned Germans for Communism. It was the continuation plan for world government for the Jews, one country after another is to be taken down. After THEIR French Revolution, THEIR American Revolution, THEIR "Russian" Revolution, they Jews tried to overthrow Germany with the November Revolution in 1918 because the Jews wanted Germany for themselves. Since this did not work because of Adolf Hilter and his brave 'soldiers' the Jews Planned WW1 against Germany. With their powerful lying media they got other countries to believe lies about the Germans before WW1, after WW1, during the Nazi era and after WW2. But the real truth was, they wanted to destroy the Great German Empire, rape, rob and murder its people who stood in the way of Jewish world power, namely Communism. With control of the media in all Western countries, the Jews have a perfect outlet for their lie propaganda and hiding their crimes. Pointing the fingers at others, in particular Germany, people are so preoccupied with the holocaust lie, they never look at the whole historical truth because people always are happy when they have a scapegoat. And this scapegoat is Germany. The Jews know that people need a scapegoat. This makes people feel so good that they have someone to blame and someone to call evil - and themselves feeling to be so much better - while the real criminals are right behind them 'killing' them slowly in various ways.
ADOLF HITLER RECOGNIZED THE DANGER OF COMMUNISM, BOLSHEVISM IN GERMANY AND TOOK ACTION.
World_Communism-F_Borkenau-1939-436pgs-COM.sml
Grand_Orient_Freemasonry_As_The_Secret_Driving_Force_Behind_Communism_1885
What Hitler said about the Jews:
PP-Show_What Hitler said About the Marxists-Bolsheviks
German
Was Hitler ueber das Volk Sagte:
PPshow-Was Hitler ueber das Volk sagte
PP-Show-Hitler ueber die Marxisten-Communisten-Bolsheviken