The United States is the Only Country that rejects being prosecuted by the International Criminal Court (ICC), coupled with the demand for immunity for its military forces. Imagine this incredible injustice (The info is from 2003). The U.S. states simply that because it has fought so many bloody wars (as if anyone ever had forced it into anyone of them!) and won, no one is to boss it around. In other words it is not about justice but the Bully is feared.  At Nuremberg, there was no justice. The millions of murders by Eisenhower of German Civilians after the war did not count and were not allowed to be brought to court, but the lies about our German National Socialists, those counted for the death penalty without a proper defense allowed. All the Allied perpetrators were immune and no German ever is allowed to bring any charges against Allied criminals. Now that is American Justice!
DEUTSCH - ENGLISH BLOG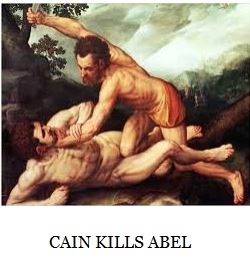 In addition to spreading poisonous lies about the German people, the criminals of the other European and American countries were envious of Germany's success and our beautiful women and wanted to have them by raping them and destroying their dignity and their lives and robbing us of almost everything Germany owned for which it worked for with their own hands, and not with loans from the Jewish bankers as the liars claim.
GERMANS IMPRISONED AND MURDERED BY THE JEWISH-RUSSIAN BOLSHEVIK COMMUNISTS IN THE DDR PRISON "BAUTZENER GEFAENGNIS" -   THIS IS ONLY ONE OF THOUSANDS OF PRISONS FOR GERMAN CIVILIANS AND SOLDIERS OVER THE EAST, POLAND, SIBERIA, ETC. THESE ARE THE ONLY NAMES SO FAR RETRIEVED FROM THE ARCHIVES REGARDING THE BAUTZENER PRISON. EVERY RECORD HAS TO BE FOUGHT FOR WITH RUSSIA, AS THEY HIDE THEIR MILLIONS OF CRIMES OF TORTURE AND MURDER. THERE WERE MANY, MANY MORE WHO WERE MURDERED IN THIS PRISON ALONE:

Mourning Train of the Bautzener Death Camp for Germans:
*****
A SMALL SNIPPET OF THE MILLIONS OF CRIMES COMMITTED AGAINST THE GERMANS BY THE ALLIES - VIDEO BY THE AUTHOR OF THE BOOK "HELLSTORM". WHAT THE AUTHOR, UNFORTUNATELY, DOES NOT SAY IS THAT GERMANY DID NOT WANT WAR, POLAND STARTED THE CONFLICT BETWEEN GERMANY AND POLAND, ENGLAND AND FRANCE STARTED A WORLD WAR, AND THE NAZIS DID NOT COMMIT GENOCIDE. THIS TYPE OF CRIME IS NOT IN THE HEART OF OUR NOBLE GERMAN PEOPLE! He also keeps many numbers of the expelled, the raped and the dead very low.
Click on the mp3
Hellstorm—When Satan and His Devils Came Down to Earth and It was Better to be Dead than Alive  - Discussion between the author of the book "Hellstorm" and Texe Marrs.

November 21, 2014
Remember the "good war" fought by the "best generation" against the evil Nazis? You know, the war the Hollywood movies keep telling us that was fought for "democracy" and "our way of life?" Well, Thomas Goodrich gives us the other side—the crimes of our leaders and their pals, the Russian communists. He points out the millions of innocent men, women, and children tortured, raped, slaughtered, and starved to death after their surrender. You'll see what it meant to be a pitiless German POW, cold, suffering and dying from malnutrition behind the barbed wire of an American camp. See the wretched people of burned-out cities. Discover the dark secrets kept from us for far too long. And learn of the "Morgenthau Plan"—the Jewish plan for almost total annihilation of innocent German men, women, and children, a Plan lustily approved by Roosevelt and carried out ruthlessly by war criminal and monster, General Dwight D. Eisenhower. Here is the real history of a war in which the demons laughed and the losers begged daily to be allowed to die. Amazing True History.
Above is a Memorial for the 12 Million German Civilians who were primarily murdered!
What do we glean from such statements?
 "We are driving the Christians into a war in that we take advantage of their stupidity, ignorance, and national pride. They'll massacre each other and then we have enough place for our own people." (Rabbi Reichorn, in Le Contemporain, Juli 1880)

Wars are the Jew's harvests. Werner Zombart, Jewish Professor

Wherever revolution breaks out, it is managed by the Jews. Ch. Wibley


The 'popular' revolution [French Revolution] was only the camouflage of foreign conspiracies. Saint Just, executed companion of Robespierre

We Jews have made the World War!  We, Jews, are nothing else than the world's seducers, its incendiaries, its executioners!  Our last revolution is not yet made!  We, Jews, invented the myth of the "Chosen People." Dr. Oscar Levy, prominent London Jew
by germanvictims: Next to the Russian Holocaust, perpetrated by the Soviet Jews against the Russian citizens, (killing 60 to 120 million) the Ethnic Cleansing of the German civilians (killing 12 Million) toward the end of the war and after the war, is the greatest crime against humanity, instigated by the Jews. In order to hide this atrocity and to distract mankind from the Allied crimes, the Jews and Allies invented the so-called Jewish holocaust and so-called German war crimes whilst forbidding the Germans to defend themselves from 1945 on for 99 years, as well as forbidding the Germans to ever bring any Allied members to court for their crimes!!! The theatrical "war crimes exhibit of the German soldiers" is a farce traveling through Germany to debase the Germans continuously with these twisted and invented reports, so generations of Germans will be filled with (false) shame. This is what happens when Jews are running a country. No honor, just lies and abuse. How this effects a human being, we all know. The constant so-called Jewish holocaust hammered into people's head is a Jewish control mechanism. The best skills of these controlling Jews is to lie and deceive non-Jews, as they are taught in der Holy Book, the Talmud. They are in control of all mainstream media now, which is one of the protocols they had planned and fulfilled. WHY DO THEY HAVE TO WORK SO HARD AT ALL THESE LIES? WHY DO THEY HAVE TO KEEP ERECTING HOLOCAUST MEMORIALS WITH THE CITIZEN'S MONEY? WHY DO THEY HAVE TO OPPRESS QUESTIONS, DOUBTS, SCIENTIFIC PROOF AGAINST THE HOLOCAUST BY INTERNATIONAL RESEARCHERS WITH BOMBS, ARSON, PHYSICAL ATTACKS, DEFAMATION, FINANCIAL RUIN, PRISON AND RUINING PEOPLE'S LIVES IN MANY OTHER WAYS?
WHAT ARE THEY HIDING? THEIR CRIMES!

WHAT ARE THEY OPPRESSING? THE TRUTH, OF COURSE!
A HUNDREDFIFTY YEARS AGO, HISTORY WAS DISCUSSED FREELY BY THE MAJORITY, TO COMBAT THE LIES. THAT WAY ONE COULD GET TO THE BOTTOM OF THINGS. BUT THESE RECORDS ARE DISAPPEARING JUST AS THE GREAT LIBRARIES OF THE WORLD HAVE BEEN BURNED FOR CENTURIES TO HIDE THE TRUE HISTORY.

***
I RECOMMEND DOWNLOADING FOR FREE (all my books are free) A HISTORY BOOK BY MIKE WALSH TO DEFEAT THE LIES ABOUT WWII. "IT'S NOT AN OPINION BOOK BUT QUOTES AND REPORTS ARE RIGHT FROM THE MOUTHS OF THE LEADERS:"
*
 "THE NAMELESS WAR" by CAPTAIN A. H. M. RAMSAY, A BOOK ABOUT THE SECRET SCHEMES BEHIND WARS AND REVOLUTIONS:
***
Book: "The Myth of German Villainy" by L. Bradberry
Bradberry is a U.S. naval officer with a degree in political science and international relations… Every American patriot needs to read this book, particularly those who have - quite unsurprisingly - bought into a lot of the nonsense about 20th century history pawned off by the controlled media and bought-and-paid-for historians shilling for the New World Order elite… A fast-moving, fascinating and well-written 440-page masterwork… it deconstructs a complex and wide-ranging array of historical data and makes it accessible and interesting… the author demonstrates that Germany was the real victim of both World War I and World War II, rather than being the instigator… Michael Collins Piper
Order at Barnes Review. $32 minus 10% discount for TBR (The Barnes Review) subscribers plus $5 shipping/handling inside the U.S. Available at Barnes Review Book Club, POBox 15877, Washington, D.C. 20003 or call 1-877-773-9077 to charge. For international shipping email to [email protected] or call 951-587-6936.
http://www.barnesreview.org/books-c-80.html
 *****
I am mourning for what they have done to our good German people who did not want war and have been belied and defamed in the Press for good 140 years now by the International Criminal Gang in order to eliminate the German empire and a large percentage of the German elite and the regular German people with the help of enemies created by the International Rape, Rob, and Murder gang through a worldwide lie propaganda. Though not often through direct murder today, the Germans and other white Europeans are being primarily eliminated by overrunning their countries with people from cultures and races that are very different from the European culture and even contrary to it, causing terrible stresses, as a good bunch of the immigrants are considered riff raff in their own countries. That's also done on purpose. It will also lead to intermarriage with these foreign races, which will dilute the white race (maybe 8% of world population is white) even more and bring it to extinction. It's done on purpose because the white race has been the most prolific race on earth for thousands of year, and its traits stand in the way of the desire of our enemy to create uncultured and confused mongrels globally who will not care about their heritage, their families' culture, or their genetic disposition for their true happiness, and so they can be easily controlled. They will be uneducated about the past and the truth because truth is eliminated day by day by these Communist elements, continually fed a false history, and so they will be nothing but a blob of nothing, just slaves who will do as they are told. Their racial and cultural heritage will be diluted or eliminated and replaced with the culture of their enemy, the INTERNATIONAL CRIMINAL GANG, the same as our enemy: sexual perversion, deception, lies, dishonor, hate of Aryan people, cowardliness, treason, crime, elimination of Christianity (already forbidden in the military and in public by these Communists), and so on, will ever escalate because without culture and tradition everything else is not very meaningful. No more languages to learn and no more excitement to visit other countries and learn about the people's culture because they will be gone; no more unique facial expressions of various unmixed races.  No more magic in architectures around the world, just a few Jewish-run architectural leftovers to make money by charging entrance fees! It will be just the boredom of mongrels looking at mongrels wondering where the heck we came from. What a boring, evil, and perverted world our future generations will be facing if we do not stop "THEM."

"We intend to turn Europe into a mixed race of Asians and Negros ruled over by the Jews." Count Kalergi-Coudenhove, 1925
*****
Mourning March by the National Socialists' Police Band: 
 *****
"Liberation" - Hell on Earth For the Germans - The Greatest Holocaust next to Russia's Holocaust perpetrated by the Jewish Bolshevik government! Over 12 Million Germans were murdered by the Allies, their victory celebrated on May 8th, 1945, and with that, the slaughter, brutalities and crimes against the German people went on for at least a half decade after the war. I am not referring to Germans who died in the war; that's an additional 6 Million.
IF YOU COME TO THE UNDERSTANDING THROUGH RESEARCH OF TRUE HISTORY THAT WWI AND WWII WERE A SCAM BY THE INTERNATIONAL CRIMINAL GANG TO DESTROY THE GERMAN EMPIRE AS COMPETITION - ALREADY PLANNED IN 1871 - TO KILL AS MANY WHITE PEOPLE AS POSSIBLE, AND THAT THE HOLOCAUST IS A SCAM TO KEEP THE GERMANS SUBJUGATED SO THEY WOULD NEVER RISE AGAIN AS THEY DID AFTER WWI, AND TO KEEP THEM WITHOUT THEIR SOVEREIGNTY, THEN YOU WILL BE ABLE TO UNDERSTAND WHAT IS HAPPENING TO THE U.S. AND THE WEST TODAY: DESTRUCTION FROM WITHIN!
***
"Liberation Day."
So that the International Criminal Gang would have legally protected free reign to go on a crime spree of property and business confiscations, raping, kidnapping, expelling, dragging Germans of by force to many foreign countries, robbing, torturing and murdering Germans for many years, they first had the Germans sign a contract at capitulation that they can never take the Allies to court (for their crimes). The path was free for the Allies to do with the Germans as they wanted. In fact, Jew Dwight Eisenhower even said to his military: "Do with the Germans as you please." In other words, rape, rob, torture and murder them as you please.
  *****
The truth is, there was a liberation,

but that was the liberation of the Allies from any responsibility for their Millions of war crimes.

The Germans kept diligent records of the crimes committed on the ethnic Germans, Reichs' Germans, and German military.
But, all the Allies  have dragged off almost all of the German government records / documentations of the Allies' crimes against the Germans to their countries or have destroyed them and have forbidden the Germans from the day of capitulation to make any accusations against the Allies, ever! So much for the 'Allied Soldiers for "JUSTICE in Christ" and for a better world.' These crimes were all planned way even before WWI to erase as many Germans as possible, the true elite of the white race! This is not an overstatement, the Germans were ahead of all other European countries in science, music, literature, product, and culture. They were the respected leaders until everyone was terrorized by the Jewish bankers. Now all the leaders of the European and American countries are traitors to their people. In order to hide their Millions of crimes against the Germans, the Jews have invented the holocaust on top of all the other lies about the Germans. THIS IS THE MOST INCREDIBLE HISTORIC ABUSE OF NOT ONLY THE GERMAN PEOPLE BUT ALL PEOPLE WORLDWIDE. EVERYONE IS MADE TO BE A FOOL SO THE JEW-AMERICA HAS GOTTEN AWAY WITH ALL THE MANY OTHER WARS THAT COST TENS OF MILLIONS OF LIVES.
The Germans were also liberated but in quite a different way than the Allies claim!
*The Germans were liberated from the right over their own body. 2 Million women and girls, as young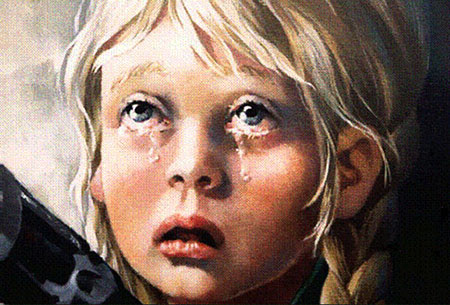 as 6 years old, were raped in Germany proper alone, many repeatedly and over long periods of time with a high death rate. There are even reports of abusing babies. With that number inside of Germany, one can estimate that 5 Million German women and children were raped in all of Europe.  The Mass Rape of German Women
*****
*The Germans were liberated from their property - In Germany, homes were invaded by the Allied forces, ex cons, liberated enemy POWs, and all kinds of internationals roaming around.
Personal property was stolen from peoples' homes - their jewelry, their trinkets, their most personal and precious belongings of those who still had not been bombed out of their homes were taken from them.  Their personal belongings were even stripped from their bodies. The glorified "Christian Soldiers," robbed them at will. Huge numbers of Germans also inside of Germany proper were beaten to death in their homes or driven off their home and land which they owned. These homes were then taken over by the leaders of the Allies and distributed to internationals and whomever they decided they want to give them to.
*****
*In Eastern Europe, about 20 Million ethnic Germans were liberated from all their possessions, such as their homes and farms, and driven off their ancient homeland with often just the clothes on their back. The "journey" back to Germany, often by foot, horse buggy, and sometimes by train rides that took several months due to war and partisan attacks, became a running of the gauntlet. They were intercepted and bombed. They were raped, robbed and murdered by civilians, partisans (many Partisan leaders were Jews and there were Millions of Jews in the East), and enemy soldiers. About 5 Million died on these arduous treks in the hope to reach Germany or by being driven back to Russia after they had been partially out of what they thought was the danger zone. Their fate was to be either executed or taken into the Gulag slave labor camps by the Russians. Of course, the women and girls were almost all brutally raped on the way back to the death camps. The millions of Germans who fled the Ukraine are usually not included in the official numbers of the refugees, as there has been a conspiracy for decades to hide the fact that Millions of Germans lived in the Ukraine since 1775 and many have been murdered by the Bolsheviks who usurped Russia early in the 20th century, way before Stalin. THESE BOLSHEVIKS WHO TOOK OVER RUSSIA WERE JEWS!!! These Millions of Germans in the Ukraine GREAT MOURNING ON THE BLACK SEA, on the Crimea, on the Volga, in Siberia, and other places in Russia, have suffered terribly, starting early in the 20th century, when the Jewish Bolsheviks were taking a hold of Russia. The Germans on the Black Sea have been eliminated for decades by instigated government attacks from other races, such as Ukrainians, Russians, and Jews, by 2 famines in the 1920 and 1930s, massive executions and deportations into the death camps all over Russia, the Gulags. Millions of civilian ethnic Germans (Russian citizens) perished in Russia between 1917 and 1970. Can you imagine Millions of ethnic Germans being targeted by our Jewish U.S. government to perish? That's probably 1/3 of the U.S. that is of German blood!
*****
In Germany, Millions of ethnic Germans who had fled there, were either relieved of their lives by being bombed on open fields and meadows where they had parked their horse buggies to rest or relieved of their personal freedom by being handed back to the Russians by the British and the Americans, shoved into box cars with rifle buts. Millions of German citizens in the eastern part of Germany invaded by the Russians, were also handed to the Russians as "booty" with approval of the Allied Ruler, Eisenhower. The women and girls were first massively raped. Then they were dragged off by the Soviets to the Russian Gulag or executed. Half of them died on the way to the prisons in open box cars on a trip that took months.  When they died on the trains of hunger or illness, they were just thrown off the open cattle wagons onto the fields while the train was moving. 50% died in the Gulags within just a few weeks by starvation, illness, and severe abuse. Gulag sentences were usually 10 years, sometimes 5. Most of the Germans taken into the prison system died in the first few weeks. Of the very few who survived 10 years, they often "died" shortly before or after they were released. Cyanide treatment during the last couple of weeks? I wonder! Very, very few lived years after they were released from their imprisonment.
****
*German soldiers were liberated by the Allies from the Geneva and Hague convention and international law protection in warfare, making them susceptible to torture and partisan attacks everywhere, and in the end, they were liberated from their lives -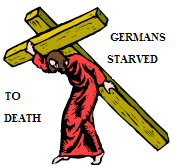 The German soldiers were already massively shot in the field in the early part of the war instead of being taken prisoners by all the Allies, especially in Russia. In Germany, as prisoners of the British, French, and Americans, they were beaten as they entered the camps, their personal belongings were stolen from them - The Red Cross was not allowed to help them in any way - Local food provision was also rejected in order to starve them to death - German doctors were not allowed to practice medicine and could not get any medical supplies - Hospital service was not provided, only 24 hours before they were dead, and maybe they even killed them? - The German soldiers had no burials; their bodies were dumped on site in mass graves - which the Germans are not allowed to excavate - and also primarily on the roads and fields in European countries to hide the massive crime of the Allies. The Germans were tortured, and often tortured to death after the war by the Allied military in the prison camps - They were held prisoners for a long time when international law requires to release prisoners almost immediately after the war's end - They were held in order to starve them to death by extreme food rationing when international law requires to treat them like their own soldiers - The soldiers  were often dumped on open fields in Germany with chain link fences around and lived there until Millions died, without housing, without cots, bedding, blankets, or tarp, just their clothes on their bodies, to thirst, hunger and freeze to death on the raw ground, mud pads, frozen fields, and wet meadows; example: the infamous "Rheinwiesen Lager" (camps). The German POWs were not allowed to have contact with their families (against the Geneva convention) - Their names were not registered (against the Geneva convention) - Their dog tags were melted instead of turned in to the Red Cross (again, against the Geneva convention) - When they were taken prisoners, the Allies obviously had a plan to annihilate them and then hide their crime because they were working with the powerful international criminal gang who ordered under Eisenhower the murder of our German Prisoners of War and as a result, 1 - 2  Million German Soldaten were murdered by the U.S. Military alone on German soil.  Millions had similar fates in the British, French, Russian occupied areas in Germany and in Russia, Poland, Chechnya and other countries.

JEW AND MASS MURDERER DWIGHT EISENHOWER'S DEATH CAMPS:

*
*While the German soldiers were held and murdered in the prison camps by the Allied Forces in Germany,  their wives and daughters were raped. Obviously, that was one of the reasons why they held our German soldiers.
*2 Million German soldiers were liberated from their lives by the Soviets in their war prison camps.
*The German civilians were liberated from their lives by starving them to death - Nearly 6 Millions German civilians were deliberately starved to death on extreme food rationing in Germany - Any help offer from any source, including the Red Cross, was denied. - [2003] Crimes and Mercies: The Fate of German Civilians Under Allied Occupation 1944-1950 by James Bacque. - [*WhileJames Bacque exposes the crimes of the Allies; however, he falsely accuses the Germans due to his international brainwashing;  that's why I removed his book from my website.] About nine million Germans died inside of Germany of starvation as a result of deliberate Allied starvation and expulsion policies after the Second World War. Jew Eisenhower was in charge as overseer for the whole European murder scheme.
*****
*The German military elite has been liberated from an honest court procedure and often accused of crimes they have not committed. They were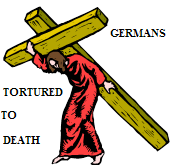 executed to liberate them from their lives so that the truth about the good National Socialists will not come to the forefront. - Through horrible torture, all the defendants at the Nuernberg trial have been coerced to sign statements of confession (in Soviet Bolshevik style) to crimes they never committed and crimes that did not even exist. Out of 139 defendants, 130 had their testicles destroyed beyond repair by torture. They were not even allowed to really defend themselves against any accusations but simply accused and ordered to sign a false "confession" to stop the torture and the threats against their families. All defense was one-sided only; in other words, not a word could be said about what the Allies did that might have led the Germans to counter actions. Most of the German military elite have been hanged or have been hunted for the rest of their lives, some of them led before another Kangaroo court.
*****
*The German elite has been murdered in various ways to liberate them from their life and keep the new generations of Germans and people of the world liberated from the truth. Today, the Jews have still not stopped the hunt after certain Germans in order to stay in the limelight as 'victims.' The Germans on the other hand, are not allowed to hunt down any Allied war criminals. They have been forbidden to bring any accusations against the victors since capitulation. In other words, as an example, women and girls could be raped at will and had no recourse to complain. What justice by the Christian Allied soldiers, as they were called by their governments. One reason for hunting down the so-called 'German war criminals' for nearly 70 years now with so-called "war crimes" is to keep the "bad Germans" idea in the press endlessly to set up the Germans for ever as the opponents of mankind. Which then makes the Jews only into victims and puts the Germans in great danger in the overpopulation of Germany with foreigners who have very different values than Germans. This is a great distraction from the truths of WWI and WWII. Also it sets the path of future wars in such a way that other nations might turn against the scapegoat, Germany, and support any opposition to Germany no matter how criminal that opposition is. One can see that in public life in Germany, international criminals have it easy with crimes against Germans.
*****
*The Germans have been liberated from their country's treasures in churches in museums in private holdings. Their art and their gold were stolen. They have been liberated from all their patents, their trademarks, their technologies, their production and their businesses. They have been liberated from their farming equipment, factories, and whatever else they had as a nation to survive. Just about everything was hauled off to Russia, Britain, France, and the U.S.A., including factories that were re-assembled in the victor states, and often inferior product was sold by foreign countries under German trademarks.
*****
*Millions of Germans were liberated from their lives after the war by not providing any medical help for them.
*****
*The Germans have been liberated from their civil liberty. Millions have been dragged off to foreign countries as slave workers; many of them disappeared without a trace. I wonder what they really did with them when they claimed they are taking them to foreign countries as labor workers? Did they murder them by the hundreds of thousands and then dumped them somewhere in a European canyon? Why did families never hear from them again?

*****
*The Germans have been liberated from their sanity by mentally tormenting them with false accusations and silencing them for nearly 70 years now by inhibiting their freedom to express themselves. Most of them now suffer from the Muenchhausen syndrome, a syndrome where out of necessity the victim aligns with the perpetrator. The Jews have created paragraph 130, the "German" hate law which works against the German Constitution, to silence the Germans about the holocaust accusation. In other words, the Germans cannot speak up against this outrages lie. It is not befitting to the German caracter to gass people. The enforcement of this law is managed by Jews in the courts in Germany. The Germans (and the world) have been re-educated with a one-sided, skewed history, in other words history lies, about the National Socialists, about Hitler and about the war. The whole world is bowing to the power of the international criminal gang who hates Germans because the Germans are intelligent and look through BS and because they stood up in the Third Reich against the Jewish led Communist party of Millions planning to do to Germany what the Jews had done to Russia in 1917, Jewish oppression in goverment and all other areas of public management in the Jewish-driven Weimar Republic, the bankers practicing usury, perverted Jewish culture imposed upon Germans, and Jewish hawking of the best employment while nearly a Million Germans starved to death and hundreds of thousands took their lives in desperation. Therefore the anti-human gang has to keep the Germans oppressed so they can keep them silent about the truth. Truth speakers about certain areas of WWII and the Reich lose their livelihood or their life.
*****
THE GERMANS OF THE 3RD REICH AND THEIR CHANCELLOR ADOLF HITLER STOOD UP AGAINST JEWRY WHO UNITED WITH EACH OTHER WORLD WIDE AGAINST GERMANY IN 1933 WHEN HITLER WAS ELECTED, DECLARING WAR UPON GERMANY. THEY WERE SO SURE OF THEMSELVES TO CLAIM THIS, APPARENTLY BECAUSE THEY KNEW WAR WAS PLANNED FOR GERMANY. THIS WAS TREASON BY THE GERMAN JEWS BY ANY GOVERNMENT'S STANDARDS. TREASON IN GERMANY CALLED FOR THE DEATH PENALTY. AND YET, HITLER DID NOT HAVE THE GERMAN JEWS EXECUTED.

 *****
TO HIDE THE ALLIED CRIMES, THIS IS WHY THE MONSTROUS JEWISH HOLOCAUST LIE NEEDS TO STAY ALIVE. THIS WAY THEY CAN SILENCE THE GERMANS AS CRIMINALS AND CLAIM THAT THE GERMANS NEED TO BE CONTROLLED OTHERWISE THEY WILL MURDER AGAIN. IT IS A TRICK TO TAKE THE CRIME ACCUSATIONS AWAY FROM THE ALLIED GOVERNMENTS AND THE JEWS AND PUT THE ACCUSATIONS ON THE GERMANS!
BUT THE HISTORICAL TRUTH IS, THE GERMANS ARE THE VICTIMS! THE ALLIES ARE THE CRIMINALS!
THE ALLIES, THEIR DIRECTORS, AND THEIR HENCHMEN ARE RESPONSIBLE FOR THE DEATH OF NEARLY 60 MILLION PEOPLE IN WORLD WAR II, NOT TO MENTION WWI AND THE TENS OF MILLIONS OF MURDERS IN RUSSIA!

 GERMANY IS INNOCENT!
 *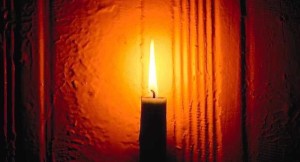 It was NOT revenge; it was a plan to eliminate the German Empire and many of its people!!!
*
THE TRUTH EXPOSED IN HONOR OF ALL WHO SUFFERED AND LOST THEIR PRECIOUS LIVES.
*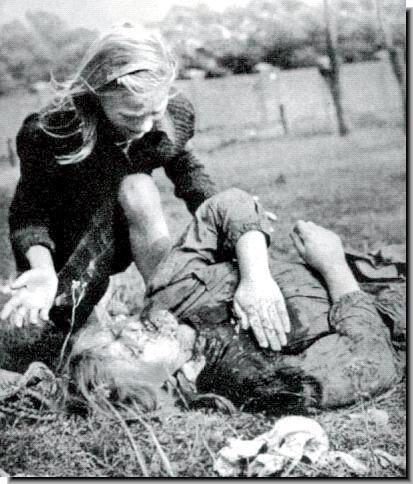 This video has the lies about German crimes worked in, like most commercially produced videos or well-meaning babblers that did not do the research:
German Victims from Pommerania GER with ENG SUB
http://www.youtube.com/watch?v=upXJ8ijE-z0
Greueltat in Pommern ENG SUB
https://www.youtube.com/watch?v=J4IcS5B6EMk&list=PLmuVd09CFs8EhVvGSUNETR3PWBNjgquny&index=24
German women raped during WWII by the Soviets GER with ENG SUB
https://www.youtube.com/watch?v=YPVeU8uUi_o&list=PLmuVd09CFs8EhVvGSUNETR3PWBNjgquny&index=21
German women raped by Soviets with engl. subtitles
https://www.youtube.com/watch?v=5e26oXJVNhs&index=22&list=PLmuVd09CFs8EhVvGSUNETR3PWBNjgquny
Rheinwiesen - Massmurderer Jew Dwight Eisenhower's Death Camps for German POWs on the banks of the Rhein

https://www.youtube.com/watch?v=p0QRDdZBahA&list=PLmuVd09CFs8EhVvGSUNETR3PWBNjgquny&index=15
Film 2 German Soldiers with white flags mowed down by the Americans in cold blood - 2 Deutsche Soldaten die sich ergeben einfach bei den Amerikanern umgemacht!
https://www.youtube.com/watch?v=8_7JT4yVdj0&index=16&list=PLmuVd09CFs8EhVvGSUNETR3PWBNjgquny
ALLIED ROBBER CONVOYS - post
Allied Crimes - Kriegsverbrechen
ALLIED WAR CRIMES - post
ALLIES PLANNED GERMAN HOLOCAUST - post
Bolshevik Mass Murderers - post
The Dachau Massacre of Germans
Video - Supreme Commandor Jew Dwight Eisenhower's Death Camps for German POWs
EXPULSIONS - post
EXTERMINATE GERMANS! - page
EXTREME HATE - HASS - page
1,000,000 Women and Children Kidnapped
Mass Rape of German women and children by the GIs in WWII
Murder Germans Psychologically
Jew FD Roosevelt -American-Tyrant – short pamphlet
A_Terrible_Revenge (for what???)
A real monster has come over the earth. The crimes of the Allies are so blatantly brutal and so outrages, and so massive, it is mind-boggling that they have gotten away with this. This law, signed by the capitulating Germans, that the Germans cannot take any legal action against the crimes of the Allies MUST BE REVERTED. THE ALLIES MUST BE MADE RESPONSIBLE FOR THEIR MILLIONS OF CRIMES AND THE WHOLE WORLD NEEDS TO KNOW WHAT KIND OF CRIMES THEY HAVE COMMITTED.THEY HAVE HELD THE GUNS TO THE HEADS OF THE GERMANS, AND WHAT ELSE COULD THE GERMANS DO BUT SIGN ON THE DOTTED LINE. THE ALLIES USED A SIMILAR CRIMINAL METHOD AS AFTER WWI.

It is the most outrages thing in world history, that the Allies shoved Germany into 2 wars, then blamed her, raped, robbed and murdered the Germans and made them pay for everything. This is so insanely unjust, that most people cannot wrap their mind around such audacity and brutality and don't even dare to face such heinous deception and crimes. This is what the International Criminal Gang counts on, the disbelief of the average citizens. Through the power of the lying press, they brainwash everyone in the world with their false stories. Documentary after documentary, movie after movie, book after book, and article after article is written with a false history, only because they can as they own almost all the mass media.
A deceptive, even Satanic force has gotten a hold of this world and is destroying country after country whilst pretending they are the "good guys."
Killing millions of people is nothing more to them than killing millions of insects. And these criminals have the outrages audacity to accuse the German people of heinous crimes.
[*] comments by germanvictims
THE ONLY PROBLEM WITH THE ARTICLE BELOW IS THAT THE AMERICAN SOLDIERS WERE TOLD LIES THAT THE GERMANS COMMITTED CRIMES BUT THAT IS NOT TRUE. IT WAS THE JEWISH AND ALLIED LIE AGENDA TO INCITE THE ALLIED SOLDIERS TO HEINOUS CRIMES AGAINST THE GERMANS AND FEEL JUSTIFIED TO DO SO; THOUGH WHAT THEY DID WAS NEVER JUSTIFIED!
In 'Eisenhower's Death Camps': A U.S. Prison Guard Remembers
Martin Brech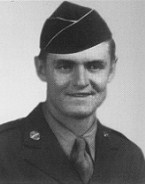 In October 1944, at age eighteen, I was drafted into the U.S. army. Largely because of the "Battle of the Bulge," my training was cut short, my furlough was halved, and I was sent overseas immediately. Upon arrival in Le Havre, France, we were quickly loaded into box cars and shipped to the front. When we got there, I was suffering increasingly severe symptoms of mononucleosis, and was sent to a hospital in Belgium. Since mononucleosis was then known as the "kissing disease," I mailed a letter of thanks to my girlfriend.
By the time I left the hospital, the outfit I had trained with in Spartanburg, South Carolina, was deep inside Germany, so, despite my protests, I was placed in a "repo depot" (replacement depot). I lost interest in the units to which I was assigned, and don't recall all of them: non-combat units were ridiculed at that time. My separation qualification record states I was mostly with Company C, 14th Infantry Regiment, during my seventeen-month stay in Germany, but I remember being transferred to other outfits also.
In late March or early April 1945, I was sent to guard a POW camp near Andernach along the Rhine. I had four years of high school German, so I was able to talk to the prisoners, although this was forbidden. Gradually, however, I was used as an interpreter and asked to ferret out members of the S.S. (I found none.)
In Andernach about 50,000 prisoners of all ages were held in an open field surrounded by barbed wire. The women were kept in a separate enclosure that I did not see until later. The men I guarded had no shelter and no blankets. Many had no coats. They slept in the mud, wet and cold, with inadequate slit trenches for excrement. It was a cold, wet spring, and their misery from exposure alone was evident.
Even more shocking was to see the prisoners throwing grass and weeds into a tin can containing a thin soup. They told me they did this to help ease their hunger pains. Quickly they grew emaciated. Dysentery raged, and soon they were sleeping in their own excrement, too weak and crowded to reach the slit trenches. Many were begging for food, sickening and dying before our eyes. We had ample food and supplies, but did nothing to help them, including no medical assistance.
Outraged, I protested to my officers and was met with hostility or bland indifference. When pressed, they explained they were under strict orders from "higher up." No officer would dare do this to 50,000 men if he felt that it was "out of line," leaving him open to charges. Realizing my protests were useless, I asked a friend working in the kitchen if he could slip me some extra food for the prisoners. He too said they were under strict orders to severely ration the prisoners' food, and that these orders came from "higher up." But he said they had more food than they knew what to do with, and would sneak me some.
When I threw this food over the barbed wire to the prisoners, I was caught and threatened with imprisonment. I repeated the "offense," and one officer angrily threatened to shoot me. I assumed this was a bluff until I encountered a captain on a hill above the Rhine shooting down at a group of German civilian women with his .45 caliber pistol. When I asked, "Why?," he mumbled, "Target practice," and fired until his pistol was empty. I saw the women running for cover, but, at that distance, couldn't tell if any had been hit.
This is when I realized I was dealing with cold-blooded killers filled with moralistic hatred. They considered the Germans subhuman and worthy of extermination; another expression of the downward spiral of racism. Articles in the G.I. newspaper, Stars and Stripes, played up the German concentration camps, complete with photos of emaciated bodies. This amplified our self-righteous cruelty, and made it easier to imitate behavior we were supposed to oppose. Also, I think, soldiers not exposed to combat were trying to prove how tough they were by taking it out on the prisoners and civilians.
These prisoners, I found out, were mostly farmers and workingmen, as simple and ignorant as many of our own troops. As time went on, more of them lapsed into a zombie-like state of listlessness, while others tried to escape in a demented or suicidal fashion, running through open fields in broad daylight towards the Rhine to quench their thirst. They were mowed down.
Some prisoners were as eager for cigarettes as for food, saying they took the edge off their hunger. Accordingly, enterprising G.I. "Yankee traders" were acquiring hordes of watches and rings in exchange for handfuls of cigarettes or less. When I began throwing cartons of cigarettes to the prisoners to ruin this trade, I was threatened by rank-and-file G.I.s too.
The only bright spot in this gloomy picture came one night when I was put on the "graveyard shift," from two to four a.m. Actually, there was a graveyard on the uphill side of this enclosure, not many yards away. My superiors had forgotten to give me a flashlight and I hadn't bothered to ask for one, disgusted as I was with the whole situation by that time. It was a fairly bright night and I soon became aware of a prisoner crawling under the wires towards the graveyard. We were supposed to shoot escapees on sight, so I started to get up from the ground to warn him to get back. Suddenly I noticed another prisoner crawling from the graveyard back to the enclosure. They were risking their lives to get to the graveyard for something. I had to investigate.
When I entered the gloom of this shrubby, tree-shaded cemetery, I felt completely vulnerable, but somehow curiosity kept me moving. Despite my caution, I tripped over the legs of someone in a prone position. Whipping my rifle around while stumbling and trying to regain composure of mind and body, I soon was relieved I hadn't reflexively fired. The figure sat up. Gradually, I could see the beautiful but terror-stricken face of a woman with a picnic basket nearby. German civilians were not allowed to feed, nor even come near the prisoners, so I quickly assured her I approved of what she was doing, not to be afraid, and that I would leave the graveyard to get out of the way.
I did so immediately and sat down, leaning against a tree at the edge of the cemetery to be inconspicuous and not frighten the prisoners. I imagined then, and still do now, what it would be like to meet a beautiful woman with a picnic basket under those conditions as a prisoner. I have never forgotten her face.
Eventually, more prisoners crawled back to the enclosure. I saw they were dragging food to their comrades, and could only admire their courage and devotion.
On May 8, V.E. Day [1945], I decided to celebrate with some prisoners I was guarding who were baking bread the other prisoners occasionally received. This group had all the bread they could eat, and shared the jovial mood generated by the end of the war. We all thought we were going home soon, a pathetic hope on their part. We were in what was to become the French zone [of occupation], where I soon would witness the brutality of the French soldiers when we transferred our prisoners to them for their slave labor camps.
On this day, however, we were happy.
As a gesture of friendliness, I emptied my rifle and stood it in the corner, even allowing them to play with it at their request. This thoroughly "broke the ice," and soon we were singing songs we taught each other, or that I had learned in high school German class ("Du, du, liegst mir im Herzen"). Out of gratitude, they baked me a special small loaf of sweet bread, the only possible present they had left to offer. I stuffed it in my "Eisenhower jacket," and snuck it back to my barracks, eating it when I had privacy. I have never tasted more delicious bread, nor felt a deeper sense of communion while eating it. I believe a cosmic sense of Christ (the Oneness of all Being) revealed its normally hidden presence to me on that occasion, influencing my later decision to major in philosophy and religion.
Shortly afterwards, some of our weak and sickly prisoners were marched off by French soldiers to their camp. We were riding on a truck behind this column. Temporarily, it slowed down and dropped back, perhaps because the driver was as shocked as I was. Whenever a German prisoner staggered or dropped back, he was hit on the head with a club and killed. The bodies were rolled to the side of the road to be picked up by another truck. For many, this quick death might have been preferable to slow starvation in our "killing fields."
When I finally saw the German women held in a separate enclosure, I asked why we were holding them prisoner. I was told they were "camp followers," selected as breeding stock for the S.S. to create a super-race. I spoke to some, and must say I never met a more spirited or attractive group of women. I certainly didn't think they deserved imprisonment.
More and more I was used as an interpreter, and was able to prevent some particularly unfortunate arrests. One somewhat amusing incident involved an old farmer who was being dragged away by several M.P.s. I was told he had a "fancy Nazi medal," which they showed me. Fortunately, I had a chart identifying such medals. He'd been awarded it for having five children! Perhaps his wife was somewhat relieved to get him "off her back," but I didn't think one of our death camps was a fair punishment for his contribution to Germany. The M.P.s agreed and released him to continue his "dirty work."
Famine began to spread among the German civilians also. It was a common sight to see German women up to their elbows in our garbage cans looking for something edible — that is, if they weren't chased away.
When I interviewed mayors of small towns and villages, I was told that their supply of food had been taken away by "displaced persons" (foreigners who had worked in Germany), who packed the food on trucks and drove away. When I reported this, the response was a shrug. I never saw any Red Cross at the camp or helping civilians, although their coffee and doughnut stands were available everywhere else for us. In the meantime, the Germans had to rely on the sharing of hidden stores until the next harvest.
Hunger made German women more "available," but despite this, rape was prevalent and often accompanied by additional violence. In particular I remember an eighteen-year old woman who had the side of her faced smashed with a rifle butt, and was then raped by two G.I.s. Even the French complained that the rapes, looting and drunken destructiveness on the part of our troops was excessive. In Le Havre, we'd been given booklets warning us that the German soldiers had maintained a high standard of behavior with French civilians who were peaceful, and that we should do the same. In this we failed miserably.
"So what?" some would say. "The enemy's atrocities were worse than ours." It is true that I experienced only the end of the war, when we were already the victors. The German opportunity for atrocities had faded, while ours was at hand. But two wrongs don't make a right. Rather than copying our enemy's crimes, we should aim once and for all to break the cycle of hatred and vengeance that has plagued and distorted human history. This is why I am speaking out now, 45 years after the crime. We can never prevent individual war crimes, but we can, if enough of us speak out, influence government policy. We can reject government propaganda that depicts our enemies as subhuman and encourages the kind of outrages I witnessed. We can protest the bombing of civilian targets, which still goes on today. And we can refuse ever to condone our government's murder of unarmed and defeated prisoners of war.
I realize it's difficult for the average citizen to admit witnessing a crime of this magnitude, especially if implicated himself. Even G.I.s sympathetic to the victims were afraid to complain and get into trouble, they told me. And the danger has not ceased. Since I spoke out a few weeks ago, I have received threatening calls and had my mailbox smashed. But its been worth it. Writing about these atrocities has been a catharsis of feelings suppressed too long, a liberation, that perhaps will remind other witnesses that "the truth will make us free, have no fear." We may even learn a supreme lesson from all this: only love can conquer all.
About the author
Martin Brech lives in Mahopac, New York. When he wrote this memoir essay in 1990, he was an Adjunct Professor of Philosophy and Religion at Mercy College in Dobbs Ferry, New York. Brech holds a master's degree in theology from Columbia University, and is a Unitarian-Universalist minister.
This essay was published in The Journal of Historical Review, Summer 1990 (Vol. 10, No. 2), pp. 161-166. (Revised, updated: Nov. 2008)
For Further Reading
James Bacque, Crimes and Mercies: The Fate of German Civilians Under Allied Occupation, 1944-1950 (Toronto: Little, Brown and Co., 1997)
James Bacque, Other Losses: An investigation into the mass deaths of German prisoners at the hands of the French and Americans after World War II (Toronto: Stoddart, 1989)
Alfred-Maurice de Zayas, Nemesis at Postsdam (Lincoln, Neb.: 1990)
Alfred-Maurice de Zayas, A Terrible Revenge: The Ethnic Cleansing of the Eastern European Germans, 1944-1950 (New York: St. Martin's Press, 1994)
John Dietrich, The Morgenthau Plan: Soviet Influence on American Postwar Policy (New York: Algora, 2002)
Ralph Franklin Keeling, Gruesome Harvest: The Allies' Postwar War Against the German People (IHR, 1992). Originally published in Chicago in 1947.
Giles MacDonogh, After the Reich: The Brutal History of the Allied Occupation (New York: Basic Books, 2007)
John Sack, An Eye for an Eye: The Story of Jews Who Sought Revenge for the Holocaust (2000)
Mark Weber, "New Book Details Mass Killings and Brutal Mistreatment of Germans at the End of World War Two" (Summer 2007)
( http://www.ihr.org/other/afterthereich072007.html )
---
©2013-2014 INSTITUTE FOR HISTORICAL REVIEW
Eisenhower's Starvation Order
James Bacque

Never had so many people been put in prison. The size of the Allied captures was unprecedented in all history. The Soviets took prisoner some 3.5 million Europeans, the Americans about 6.1 million, the British about 2.4 million, the Canadians about 300,000, the French around 200,000. Uncounted millions of Japanese entered American captivity in 1945, plus about 640,000 entering Soviet captivity. [Above: A U.S. Army soldier stands guard over thousands of German POWs at Sinzig-Remagen, spring 1945.]
As soon as Germany surrendered on 8 May 1945, the American Military Governor, General Eisenhower, sent out an "urgent courier" throughout the huge area that he commanded, making it a crime punishable by death for German civilians to feed prisoners. It was even a death-penalty crime to gather food together in one place to take it to prisoners … The order was sent in German to the provincial governments, ordering them to distribute it immediately to local governments. Copies of the orders were discovered recently in several villages near the Rhine … The message [which Bacque reproduces] reads in part: "… under no circumstances may food supplies be assembled among the local inhabitants in order to deliver them to the prisoners of war. Those who violate this command and nevertheless try to circumvent this blockade to allow something to come to the prisoners place themselves in danger of being shot…."
Eisenhower's order was also posted in English, German and Polish on the bulletin board of Military Government Headquarters in Bavaria, signed by the Chief of Staff of the Military Governor of Bavaria. Later it was posted in Polish in Straubing and Regensburg, where there were many Polish guard companies at nearby camps. One US Army officer who read the posted order in May 1945 has written that it was "the intention of Army command regarding the German POW camps in the US Zone from May 1945 through the end of 1947 to exterminate as many POWs as the traffic would bear without international scrutiny."
… The [American] army's policy was to starve [German] prisoners, according to several American soldiers who were there. Martin Brech, retired professor of philosophy at Mercy college in New York, who was a guard at Andernach in 1945, has said that he was told by an officer that "it is our policy that these men not be fed." The 50,000 to 60,000 men in Andernach were starving, living with no shelter in holes in the ground, trying to nourish themselves on grass. When Brech smuggled bread to them through the wire, he was ordered to stop by an officer. Later, Brech sneaked more food to them, was caught, and told by the same officer, "If you do that again, you'll be shot." Brech saw bodies go out of the camp "by the truckload" but he was never told how many there were, where they were buried, or how.
---
… The prisoner Paul Schmitt was shot in the American camp at Bretzenheim after coming close to the wire to see his wife and young son who were bringing him a basket of food. The French followed suit: Agnes Spira was shot by French guards at Dietersheim in July 1945 for taking food to prisoners. The memorial to her in nearby Buedesheim, written by one of her chidren, reads: "On the 31st of July 1945, my mother was suddenly and unexpectedly torn from me because of her good deed toward the imprisoned soldiers." The entry in the Catholic church register says simply: "A tragic demise, shot in Dietersheim on 31.07.1945. Buried on 03.08.1945." Martin Brech watched in amazement as one officer at Andernach stood on a hillside firing shots towards German women running away from him in the valley below.
The prisoner Hans Scharf …  was watching as a German woman with her two children came towards an American guard in the camp at Bad Kreuznach, carrying a wine bottle. She asked the guard to give the bottle to her husband, who was just inside the wire. The guard upended the bottle into his own mouth, and when it was empty, threw it on the ground and killed the prisoner with five shots.
---
Many prisoners and German civilians saw the American guards burn the food brought by civilian women. One former prisoner described it recently: "At first, the women from the nearby town brought food into the camp. The American soldiers took everything away from the women, threw it in a heap and poured gasoline [benzine] over it and burned it." Eisenhower himself ordered that the food be destroyed, according to the writer Karl Vogel, who was the German camp commander appointed by the Americans in Camp 8 at Garmisch-Partenkirchen. Although the prisoners were getting only 800 calories per day, the Americans were destroying food outside the camp gate.
——————————-
James Bacque, Crimes and Mercies: The Fate of German Civilians Under Allied Occupation, 1944-1950, pp. 41-45, 94-95. Crimes and Mercies can be purchased from The Institute for Historical Review, PO Box 2739, Newport Beach, CA 92659. $18.95 postpaid (CA sales tax $1.31).