ENGLISH with FRENCH subtitles - DEUTSCH

Bosnia Pyramid group - defies known history of man - very intelligent people built it. Bosnian researcher presents his findings in the video below.
Runes research is forbidden in Germany!!! Why??? Certain German history is forbidden to explore!!! Why??? Because all the world has received a falsified history??? That's probably why!!! And who wrote the falsified history?
I have read in another document that the Pyramids in Egypt were build by the Nordic man. The ruling class in Egypt was white. The white man was the most prolific man on the earth in ancient times, and due to assimiliation with other races, he lost his status and eventually lost his ruling power in many areas to the point where he was decimated, even crucified  by American Indians (South American artifacts) and fled back to Europe. It also says that the Old Testament is really the history of the white man in its basis but was seized by the Jews and put himself in the place of the white man in the ancient history after the white man was eventually driven out and the Old Testament story changed to serve the Jewish believers. It says further that some of the Psalms were Germanic poems and some of the kings in the OT were Germanic, such as King David. In Germanic mythology, Kristus is a German king, and it is believed that he was the Jesus Christ. He was not a Jew. (book: Atlantis, Edda und die Bibel below-in German)
https://www.youtube.com/watch?v=mTjjRtZAo7c
http://bosnianpyramidofthesun.com/ - Bosnia Pyramid Project
GERMANIC RUNES ALPHABET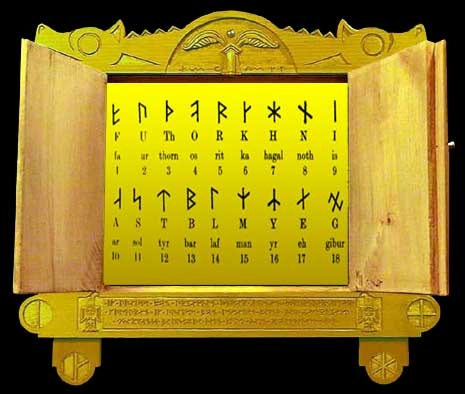 Bosnia Pyramid a History Threat
DEUTSCH - video
Atlantisforscher Holger Kalweit about white man and Atlantis
http://www.youtube.com/watch?v=ecWIVFigbX0
*****
DEUTSCH -
Dieses Buch (Hoerbuch) beschreibt warum Deutschland untergehen sollte und untergegangen ist.
https://archive.org/details/AtlantisEddaUndBibel76936Mb93Files101239
DEUTSCH - Blone Indianer in Peru