ICH UEBERARBEITE MEINE KATEGORIEN LINKS ("CATEGORY" SUCHE) UND SOLLTE BIS ENDE APRIL FERTIG SEIN. DANN WIRD ES LEICHTER SEIN MEHR GEZIELTE KATEGORIEN ZU FINDEN.
I AM RE-WORKING MY CATEGORY SEARCH AND SHOULD BE DONE BY END OF APRIL. IT WILL THEN BE EASIER TO FIND MORE TARGETED CATEGORIES.
AGAINST THE SATANIC LIES OF THE JEWS. AGAINST THE LIES OF THE SATANIC MEDIA OWNED BY THE JEWS. AGAINST THE SATANIC BANKING AND INDEBTING OF PEOPLES AND THEIR COUNTRIES. AGAINST THE DEFAMATION OF THE GREATEST MAN AND THE GOOD GERMAN PEOPLE WITH THE HOLOHOAX. AGAINST THE PLAN OF THE JEWS TO DESTROY THE GERMAN PEOPLE, ALL WHITE PEOPLES, AND ALL THE PEOPLES OF THE EARTH ACCORDING TO THEIR ORDER BY THEIR GOD, SATAN (SEE THE SATANIC ORDERS OF THEIR GOD IN THE OLD TESTAMENT AND ELABORATED IN THE JEWISH PEDOPHILE-, RAPE-, CHEAT-, LIE-, GENOZID- AND MURDER BOOK, THE "HOLY" TALMUD!)
Silhouette – by Birdy
"Schattenbild" by Birdy
Schatten in meinen Träumen
Stürme die mich von meinem Ziele treiben
Und du wartest nur auf meinen Untergang
So baute ich eine Armee unter mir
Und jetzt beschützt sie mich im Schlaf
Und mein erschöpftes Gestell es wird mich tragen
Halt nur nicht die Luft an
Du weist ich bin noch nicht geschlagen
Da ist noch Kampfgeist in mir
Ruf nicht so laut
Daß du die Krone forderst
Ich bin zwar unten aber nicht besiegt
Und das Bittersüße
An jedem neuen Verlust
Ist daß ich stärker bin als je zuvor
Vielleicht auf meinen Knien
Aber ich glaube noch
Diese gebrochenen Flügel
Werden in die Höhe schnellen
Löse mein Schattenbild
Das ist alles was noch übrig ist
Von einem gebrochenen Herzen
Laß alle meine Reue
Wie Schiffwracks
In dunkle Ozeane sinken
In den Staub schrieb ich meinen Namen
Und vom Verderben stiegen Hoffnungen auf
Weil alles einst verloren
Kann wieder errichtet werden
Mit der Zeit
Halt nur nicht die Luft an
Du weist ich bin noch nicht geschlagen
Da ist noch Kampfgeist in mir
Ruf nicht so laut
Daß du die Krone forderst
Ich bin zwar unten aber nicht besiegt
Und das Bittersüße
An jedem neuen Verlust
Ist daß ich stärker bin als je zuvor
Vielleicht auf meinen Knien
Aber ich glaube noch
Diese gebrochenen Flügel
Werden in die Höhe schnellen
Löse mein Schattenbild
Das ist alles was noch übrig ist
Von einem gebrochenen Herzen
Laß alle meine Reue
Wie Schiffwracks
In dunkle Ozeane sinken
Löse mein Schattenbild
Das ist alles was noch übrig ist
Von einem gebrochenen Herzen
Laß alle meine Reue
Wie Schiffwracks
In dunkle Ozeane sinken
#
####
Zu Otto Wagener: "Wir Menschen sind das Bewusstsein Gottes." Adolf Hitler

To Otto Wagener, Adolf Hitler said: "We humans are the consciousness of God."

MOVIE; THE GREATEST STORY NEVER TOLD:

This movie has some big errors to Germany's disadvantage, yet for beginners it's a pretty good overview of what Nationalist Socialist Germany and Adolf Hitler were REALLY about and not the lies we are told for decades.

https://archive.org/details/AdolfHitlerTheGreatestStoryNEVERToldParts127TGSNTtv

###

https://www.youtube.com/user/HistoryTruths/discussion?spfreload=10

###

https://youtu.be/SkMpGcF78Sg
THE GERMAN CIVILIANS AND GERMAN SOLDIERS WERE THE MOST HONORABLE PEOPLE DURING WW2. WHAT YOU FIND IN GERMANY TODAY ARE BY A LARGE PERCENTAGE JEWS PRETENDING TO BE GERMANS. MANY OF THEM ARE NOT HONORABLE IF THEY LIVE BY THE TALMUD! AND, OF COURSE, MULTI-KULTI RACES HAVE OVERFLOODED GERMANY.
If this website is new to you and  you think I am lying, then hear this: I would be stupid to do this work if it was a lie because the price is very high. We truth speakers lose a lot! Most of us lose our family who turns away from us for safety or social standing or fear, or even because they designate us insane or even hateful. Sometimes it's all these reasons together. I have lost almost all of my family and relatives and most of my friends for doing this work, even though I have only said a few sentences to them in person. But the more I lose, the more I am stimulated to fight for the truth! In Germany it is  dangerous to have relatives or friends like me. I cannot put the truth back into the box, dear friends and family! Many truth speakers in Europe and the Americas have been prosecuted and put in prison for speaking history truth. Some live in exile. Therefore, I am not doing this because I am 'having fun lying.' And I have no fun reading the horrors done to the German people. That has put me into years of grief.
But I am working with great passion to expose the lies against the German people and to revenge the damage that has been done to the German people and me personally in the United States via these horrendous lies. My mission is to help prevent the jews from slaughtering the rest of mankind by making people aware of the terrible danger we are in. Further my mission is to awaken the people of this world to the lies, deception, and genocides the Jews have been committing and continue to commit by driving governments who have become their financial slaves into war against small countries around the world to create even more financial slaves so that the Jews can become the world rulers and then the slaughter of mankind will REALLY begin in the West.
Communism is NOT DEAD!!! It is hidden behind democracy that makes "all people equal." Communism is coming back when democracy is destroyed and that is being done for decades and right now.
Remember the genocide by the Soviet Union, a Jewish communist government! 66 Million to 100 Million slaughtered by the Jewish Soviet Union and that includes my German family members whom I am also revenging with this exposition of crimes against the white man (and many other races). The Jews are deceivers and they operate behind closed doors having others do their dirty work and shed their blood as soldiers. In the meantime the Jews run around in the Christian churches pretending to be Christians and Americans to make sure nothing is said in the church that displeases them or "the head will come off." The Jews have managed to convince the stupid Christians that the Jews are the chosen children of god when in fact Jesus called them the sons of Satan, liars, and murderers!!! So the Christians want to be believers in Christ??? Ha! Ridiculous!!!  The Jews are destroying our values and us because Christians are taught to be children and sheep, literally!!! Many Christians cling to the church to have community with others. That is understandable, but do you want to be a true human being or a hypocrite? Love without truth is NOT LOVE!
Only because they can control the media and Germany is not a sovereign state any longer since 1945, are the Jews getting away with the lies about Adolf Hitler and the National Socialists in order to abuse, slander, defame, subjugate, rape, exploit, bring into poverty, and murder Germans. Hollywood is  the Jews' lie factory and children are no longer taught to think critically in school. Get your children away from movies, TV, and much of the media. You know the computer expression GIGA! (Garbage in = garbage out.) It must be the work of parents at home or in a group with friends to teach children again to think critically. There are college books for that to obtain. Teach your children to question, to doubt, to examine and use their brains or our future generations will be just fearful morons who crave junk food and soft drinks. All the anti-humans want us to be is consumers so they can make lots of money off us and have us pay all these humongous taxes. From what I can see is they also want to make us ill so they can make lots of money in their pharmaceutical companies, apparently the biggest market of all. Friends, we are dealing with the devil, for lack of a better word. They are not animals because animals are inherently good. They do what they are made for.
The Jews call the non-Jews in their pedophile-, rape-, rob-, and murder book the "holy Talmud" a herd of cows, animals (goyim). Are you living up to this by running with the herd to your slaughter because you are not thinking???

###
Happy Birthday, Führer! Born April 20th, 1889
The bravest and most noble leader for centuries!
###
"And so I believe today that my conduct is in accordance with the will of the Almighty Creator.  In standing guard against the Jew, I am defending the handiwork of the Lord." Adolf Hitler

 ###
Paula Hitler – A Statement Supporting Her Immortal Brother
#
All you Christians out there, who claim liars will go to Hell, ought to think about the fact that by repeating false accusations and spreading defamation about the German people and Adolf Hitler, regardless of how you have obtained this information, you have become liars. Hundreds of Millions of Americans are liars by repeating Hollywood lies of the Jews where the fox is guarding the hen house. Repent! And for your own sake, because you are going down with us Germans as you have protected, indulged, and glorified Jews, who have as a reward taken the reign out of your hands and determine what chemicals go into your water, into your toothpaste, into your food and are sprayed from the air to slowly kill us. The difference between you and the Germans is, you have free speech, whereas the Germans are being imprisoned for fighting the holocaust and WW2 lies and exposing the Jews. Soon they want to slaughter us all. I am not making this up. This is what they have done in the past and are planning, in deed, for the future.
###
Adolf Hitler drove the Jews out of the temple, Germany. He did not have to do anything because most of them left by their own accord. None were kicked out as these liars say! As a counter action to the Jews in Germany who declared war on Germany (along with all the Jews of the world) on March 24, 1933, Adolf Hitler did a one-day-boycott against Jewish businesses and professions. Right away, out of 650,000 Jews, 500,000 set out to leave Germany. They knew that another wind was blowing. Good riddens! And Adolf Hitler worked with the Jewish leaders to finance and support their trip to Palestine to get rid of them. That's the kind of guy he was! The concentration camps have a story of themselves explained on my blog for the Jews in the East who were communist and partisan fighters, and the German jews who committed treason repeatedly against the German people and government. They should have gotten the death penalty because that was the law; however, years passed before they were incarcerated for underhandedly working against Germany in the war effort and were fighting a gorilla and partisan war torturing and slaughtering German civilians and soldiers. To  hell with all those liars!
###
One day soon, I want to believe, all these lies about Adolf Hitler and the German National Socialists will be removed from the media.
###
Wenn diese Information neu ist und du denkst, dass ich lüge, dann höre das: Ich wäre dumm, diese Arbeit zu machen, wenn es eine Lüge wäre, weil der Preis sehr hoch ist. Wir Wahrheitssprecher verlieren viel! Die meisten von uns verlieren unsere Familie, die sich von uns für Sicherheit oder soziale Stellung oder Angst abwendet, oder sogar, weil sie uns verrückt oder sogar hasserfüllt bezeichnen. Manchmal sind es alle diese Gründe zusammen. Ich habe fast alle meine Familie und Verwandten verloren und die meisten meiner Freunde für diese Arbeit, obwohl ich nur ein paar Sätze an sie persönlich gesagt habe. Aber je mehr ich verliere, desto mehr bin ich angeregt, für die Wahrheit zu kämpfen! In Deutschland ist es gefährlich, Verwandte oder Freunde wie mich zu haben. Ich kann die Wahrheit nicht wieder in die Schachtel stecken, liebe Freunde und Familie! Viele Wahrheitssprecher in Europa und Amerika wurden verfolgt und ins Gefängnis gebracht. Manche leben im Exil. Deshalb mache ich das nicht, weil ich Spaß habe zu lügen. Und ich habe keinen Spaß, die Grausamkeiten die dem deutschen Volk angetan wurden und werden zu lesen. Das hat mich in jahrelange Trauer versetzt.
Aber ich arbeite mit großer Leidenschaft daran, um die Lügen gegen das deutsche Volk zu entlarven und den Schaden zu rächen, der dem deutschen Volk und der mir in den Vereinigten Staaten über diese schrecklichen Lügen persönlich zukam. Meine Mission ist es mitzuhelfen, die Juden davon abzuhalten den Rest der Menschheit zu töten, indem ich die Menschen auf die schreckliche Gefahr aufmerksam mache in der wir uns befinden. Außerdem ist es meine Aufgabe, das Volk dieser Welt zu den Lügen, Täuschungen und dem Völkermorden zu erwecken, das die Juden begangen haben und weiterhin begehen, indem sie Regierungen, die ihre finanziellen Sklaven sind, in den Krieg treiben gegen kleine Länder auf der ganzen Welt um noch mehr finanzielle Sklaven zu schaffen, damit die Juden die Weltmregierenden werden können und dann die Schlachtung der Menschheit WIRKLICH voll im Westen beginnen kann. Kommunismus ist nicht tot; er ist hinter Demokratie verborgen das alle Menschen gleich macht und kommt wieder zum Vorschein wenn die Demokratrie vernichtet wird was schon seit Jahrzehnen jetzt gemacht wird.
Erinnere dich an den Völkermord der Sowjetunion, einer jüdischen kommunistischen Regierung! 66 Millionen bis 100 Millionen Buerger von der jüdischen Sowjetunion Regierung geschlachtet und das schließt auch meine deutschen Familienmitglieder ein, die ich auch mit dieser Darstellung von Verbrechen gegen den weißen Mann (und viele andere Rassen) räche. Die Juden sind Betrüger und sie treiben und regieren hinter verschlossenen Türen, und arrangieren andere ihre schmutzige Arbeit zu machen und ihr Blut als Soldaten zu vergießen. In der Zwischenzeit laufen die Juden in den christlichen Kirchen herum, sie geben vor, Christen und Amerikaner zu sein, um sicherzustellen, dass nichts in der Kirche gesagt wird, das ihnen missfällt oder "der Kopf kommt runter". Die Juden haben es geschafft, die dummen Christen zu überzeugen, dass die Juden die auserwählten Kinder Gottes sind, obwohl Jesus sie die Söhne Satans, Lügner und Mörder nannte! Da wollen die Christen die Glaeubigen Jesus sein??? Ha! Laecherlich! Die Juden vernichten unsere Werte und uns selbst weil die Christen gelehrt werden, Kinder und Schafe zu sein, buchstäblich !!! Viele Christen haengen an der Kirche weil sie die Gemeinschaft mit anderen wollen. Das kann man verstehen, aber wollen Sie ein ehrenhafter Mensch sein oder ein Heuchler? Liebe ohne Wahrheit ist keine Liebe!
Nur weil sie die Medien und Finanzen kontrollieren können und Deutschland seit 1945 kein souveräner Staat ist, koennen die Juden die Lügen über Adolf Hitler und die Nationalsozialisten verbreiten. Nur deshalb sind sie erfolgreich mit Missbrauch, Verleumdung, Defamierung, Unterwerfung, Vergewaltigung, Ausbeutung, in die Armut getriebenen, und ermordeten deutschen Germanen. Hollywood ist die Lügenfabrik der Juden und Kinder werden nicht mehr gelehrt, kritisch in der Schule zu denken. Holen Sie sich Ihre Kinder weg von Filmen, TV und den Medien. Sie kennen den Computerausdruck GIGA! (Müll rein = Müll kommt raus.) Es muss die Arbeit der Eltern zu Hause oder in einer Gruppe mit Freunden sein, um Kinder wieder zu unterrichten kritisch zu denken. Es gibt College-Bücher für das zu kaufen. Lehren Sie Ihre Kinder zu fragen, zu zweifeln, zu untersuchen und  ihre Gehirne zu verwenden sonst werden unsere zukünftigen Generationen nur noch ängstlich Idioten sein, die sich nach Junk-Food und Soft Drinks sehnen. Die Anti-Menschen wollen dass wir alle nur nicht-denkende Konsumenten sind, damit sie viel Geld von uns machen können und uns alle mit diesen humongous Steuern ausbeuten koennen. Von dem, was ich sehen kann, wollen sie uns auch krank machen, damit sie viel Geld in ihren pharmazeutischen Unternehmen machen können; anscheinend der größte Markt von allen. Freunde, wir haben es mit dem Teufel zu tun, aus Mangel fuer ein besseres Wort. Sie sind keine Tiere, weil Tiere von Natur aus gut sind. Sie tun, fuer was sie geschaffen wurden.
Die Juden nennen die Nicht-Juden in ihrem Pädophilen-, Vergewaltigungs-, Raub- und Mordbuch den "heiligen Talmud" eine Herde von Kühen, Tieren (Gojim). Uebereinstimmt ihr damit indem du mit der Herde rennst zu deinem Schlachten weil du nicht denkst ???
###
To all those who are of German decent, I urge you to look at the truth that was hidden from you to shame you and make you weak. It was done so that you would marry other races to go under in them because "you do not want to be German," after all because Germans have such a bad reputation. Right? Indeed you will go under and will be gone for ever because your white gene pool will be lost in your children in interracial marriage. Even if the skin is lighter, the gene pool (special white intelligence, foresight, creativity and organizational skills) will be lost forever, I have been told by a bible researcher.  The blood of colored races destroys the blood of the white race in blood mixing.
It's a religion of the Jews to destroy our German self-esteem. Just like the Christian religion was created by the same people to make us feel guilty and shameful for having strong desires to enjoy our lives, so it was repeated here in the 20th century to destroy the German pride and now to destroy the pride of all white people. As you can see, it's the same scheme repeated in different forms. Mind you, the Jews wrote and re-wrote our ancient white history (found in the Bible in an altered way to serve the Jews) and arranged it to teach us that our reward is in heaven but the reward for the Jews is on earth. For a fact they teach in the holy book the Talmud that all the goods of the earth belong to the Jews. Great set up for them to be the wolves and for us to be the sheep; stupid sheep that is. We white people have God within. God is part of our nature and we are an expression of God's power. The white race, and especially the Germans, are the greatest inventors. What have the Africans, Arabs, Chinese, Japanese, etc. ever invented??? All they do is copy us.
Fight for your soul. Express your racial pride. It's best not to speak it to avoid conflict, but to live it.
#
#
THE ALLIES HATED THIS MAN BECAUSE HE WAS SO INTELLIGENT AND A VISIONARY. AND MOST OF ALL THE JEW-ALLIED LEADERS HATED HIM BECAUSE HE STOOD UP AGAINST THE EXPLOITING JEWS.
* * *
Click to read!
This is what we need to do today: throw the bankers out again. This time for good!
###
Das brauchen wir heute um die Bankiers auszuschalten, und zwar fuer immer!
THE JEWS AND THEIR HENCHMEN HATED THE HAPPINESS OF THE GERMAN PEOPLE. AND THEY KNEW THAT OTHER COUNTRIES WOULD HAVE FOLLOWED THE FÜHRER AND THROWN THE EVIL BANKERS OUT!
***
#

WAR
The Poles tortured thousands of ethnic Germans to death in the most heinous ways. This went on for many months. They attacked the German border guards many, many times but Adolf Hitler did not fight back. He tried to negotiate road access to the German city of Danzig. On September 1, 1939, the Polish Military entered German territory and started shooting. This is when Adolf Hitler ordered to shoot back. And this was the beginning of war between Polen and Germany. But it was not a world war! It was a local conflict.
Then France and Britain declared war on Germany 3 days later.
The U.S. attacked German ships in international waters at least a year before Germany fought back. Many German ships were destroyed.
The Soviets were lined up at the German borders, ready to invade Germany and rape, pillage and murder. But Hitler discovered their planned sneak attack and made a pre-emptive strike getting the Soviets to run.
GERMANY IS INNOCENT OF ALL CHARGES! THE GERMANS ARE PEACE LOVING PEOPLE. THEIR NATURE IS TO DISCUSS AND ARGUE BECAUSE THEY ALWAYS WANT TO GET TO THE BOTTOM OF THINGS. THE HAVE A STRONG NEED FOR MENTAL BATTLE TO GET TO THE TRUTH OF THINGS. MENTAL BATTLE IS NOT PHYSICAL BATTLE. BUT THE JEWS TURN EVERYTHING UPSIDE DOWN AND CALL THE GERMANS WAR MONGERS. WELL, IT'S THE JEWS WHO ARE THE WAR MONGERS, WHO MAKE WAR BY DECEPTION. BUT THEY ARE COWARDS AND HAVE OTHERS FIGHT THE PHYSICAL BATTLE AND GIVE THEIR BLOOD SO THEY CAN BECOME RICH AND MORE POWERFUL. WAR AFTER WAR, TO THIS DAY, THE JEWS HAVE INSTIGATED.
CLICK UNTEN RECHTS FUER DEUTSCHE UNTERTITEL!
Es ist eine moderne Religion, unser deutsches Selbstwertgefühl zu zerstören. So wie die christliche Religion von denselben Leuten geschaffen wurde, damit wir uns schuldig und schämend fühlen, dass wir uns in unserem Leben wohlfühlen wollen, so wurde es hier im 20. Jahrhundert wiederholt, den deutschen Stolz zu zerstören und nun den Stolz der ganzen Weißen Rasse. Wie Sie sehen können, ist es das gleiche Schema in verschiedener Form wiederholt. Denken Sie daran, die Juden schrieben und schrieben um unsere alte weiße Geschichte (gefunden in der Bibel) und arrangierten es so, uns zu lehren, dass unsere Belohnung im Himmel ist, aber die Belohnung für die Juden ist hier auf Erden. Ganz schön ominös. Denn sie lehren in ihrem heiligen Buch dem Talmud, daß alle Güter der Erde den Juden angehören. Großartig für sie, um die Wölfe zu sein und für uns die Schafe zu sein; Dumme Schafe, ist das. Wir weissen Menschen haben Gott in uns drin. Wir sind ein Ausdruck einer goettlichen Kraft. Die weisse Menschheit, und besonders die Deutschen, sind die groessten Erfinder. Was haben die Afrikaner, die Araber, die Chinesen, Japaner, usw. jemals erfunden? Sie kopieren uns nur.
Druecken Sie Ihren Rassenstolz aus. Es ist am besten, es nicht zu sprechen, um Konflikte zu vermeiden, sondern es zu leben.

Some of many of Adolf Hitler's beautiful paintings:
Adolf Hitler – The Artist
#
TOO MUCH HAPPINESS MAKES THE DEVIL, THE JEW, VERY ANGRY!

DISCIPLINED BOYS WITH A MISSION IS JUST TOO MUCH TO HANDLE FOR THE JEWS!

LAUGHING AND HAPPY GIRLS. "OH NO," SAYS THE JEW. "I CAN'T HAVE THIS!" "LET'S GET JEW, ILYA EHRENBURG, TO SET UP A RAPE CAMPAIGN WITH THE SOLDIERS AND DESTROY THEIR HAPPINESS FOR EVER! AND MURDER THEM."

This degeneracy was planned and it continues with gender confusion. "Oh yes, we succeeded," says the Jew, "to turn the Western goyim man into a nitwit. Look at this National Socialist man. No, that's bad for the Jew. We can't have this!"
#
"Shooting Practice? Self Defense? Hunting for food? Oh no, we can't have this. Let's take their guns away and make them forever slaves after we win. German slaves."
"LOOK AT THESE LITTLE BRATS," SAYS THE ALLIED SOLDIER UNDER THE JEWISH BANKER. "WE HATE THEM. WE MUST DESTROY AS MANY AS WE CAN BY BOMBING THEM TO DEATH. WE'LL CHASE THE ONES STILL WALKING OR CRAWLING WITH OUR MACHINE GUNS FROM THE SKY AND STARVE THE REST OF THEM OUT."

"LOOK AT THEM, ADORING THEIR FÜHRER!" SAYS THE ALLIED SOLDIER UNDER THE JEW. "WE CAN'T HAVE THIS! WE HATE THIS. HATE IT. HATE IT. HATE IT. LET'S GET THEM INTO A WAR AND KILL THEM."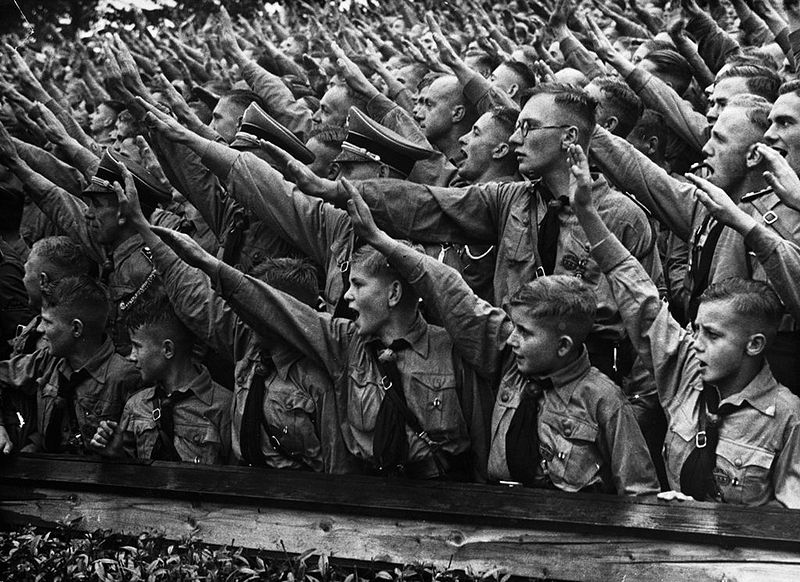 "THESE GIRLS HAVE 'SOMETHING ELSE' COMING!" SAYS THE ALLIED SOLDIER UNDER THE JEW. "WE MUST RAPE THEIR GERMAN PRIDE OUT OF THEM. WE MUST DESTROY THEIR INNOCENCE AND THEIR LOVELINESS. RAPE, RAPE, RAPE THESE GERMAN GIRLS, GREAT ALLIED SOLDIERS."
"MORE OF THOSE NASTY LITTLE GERMANS. WE BOMB THOSE!" SAYS THE ALLIED SOLDIER UNDER THE JEW. "WE'LL RAPE THEM, TOO." WE'LL UTTERLY DESTROY THEM!"
###
THE BRITISH CONCENTRATION CAMPS AROUND 1900
BRITAIN HAD ONE OF THE FIRST WESTERN CONCENTRATION CAMPS. THE BRITISH INVADED THE GERMAN-DUTCH COLONY OF THE BOERS IN SOUTH AFRICA TO ROB THEM OF THEIR GOLD THE BOERS HARVESTED. THE BOER MEN FOUGHT BACK. TO BRING THEM TO THEIR KNEES, 110,000 BOER WOMEN AND CHILDREN WERE PUT INTO CONCENTRATION CAMPS. 22,000 BOER CHILDREN DIED OF STARVATION IN THOSE CAMPS AND SEVERAL THOUSAND WOMEN. AND THIS JEW, CHURCHILL, SAID:
"There is a way to break the resistance of the Boers…  We have to kill them  in order to teach their children to love us." – Winston Churchill

###
THE GERMANS HAD THE MOST HUMANE CONCENTRATION CAMPS IN THE WORLD IN THE 20TH CENTURY! INTO THEM WENT GERMAN CRIMINALS, JEWS, ALLIED PRISONERS OF WAR, PARTISAN FIGHTERS FROM ENEMY COUNTRIES, AND GERMANS WHO COMMITTED TREASON.
In the war, some Jews were killed by the Germans: Jewish partisans and murderers of German civilians and soldiers were shot, of course, after they went through court. Other than that, whatever deaths there were at Auschwitz or any other camps, were due to natural causes, terrible conditions in Germany due to the bombing toward the end of the war: Lack of food in some camps, lack of medicine, POWs bringing diseases with them: Typhoid and lice, etc. The Germans were noble soldiers and were until the end disciplined in their treatment of the enemies.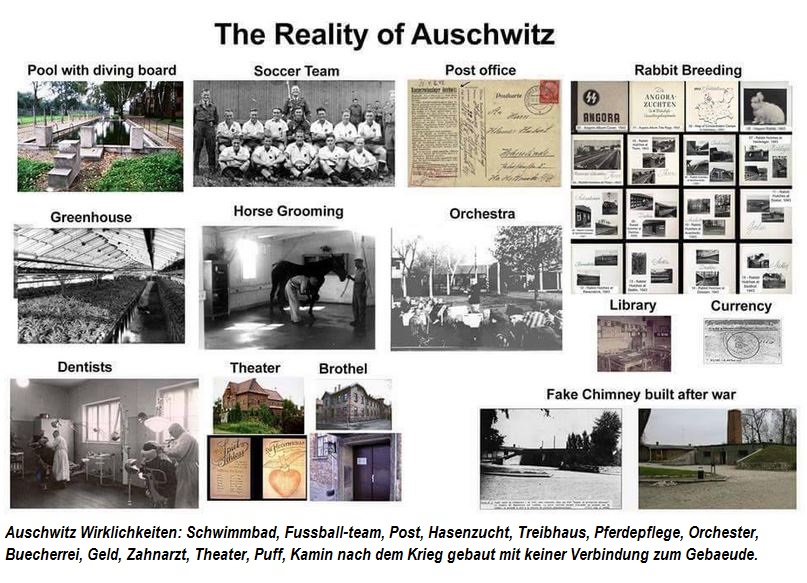 The following video seems to be spliced together from at least two important historical occasions. Since people are moved to tears, it implies that it was the rescue of ethnic Germans from the abuse, deadly torture and murder. So most likely it is a combination of films about the ethnic Germans in Poland and Austria.
ADOLF HITLER – MY HEART WILL GO ON
Adolf Hitler! Man against time!
"TEARS IN HEAVEN" – A TRIBUTE TO ADOLF HITLER
ADOLF HITLER THE MAN OF HONOR
THE TRUE ADOLF HITLER – I STILL CRY!
ADOLF HITLER – NO NEED TO SAY GOODBYE
AND THE GERMAN SOLDIERS DIED FOR THE WHOLE FREE WORLD IN THEIR BATTLE AGAINST SOVIET COMMUNISM CREATED BY THE JEWS. IT WAS A PRE- EMPTIVE STRIKE BY THE GERMANS AGAINST THE LINED UP SOVIETS BY THE GERMAN BORDER; OTHERWISE, THE SOVIETS WOULD HAVE INVADED GERMANY AND THEN ALL OF EUROPE BECAUSE THE ALLIED SOLDIERS, UNKNOWINGLY, FOUGHT FOR THE COMMUNISTS. THEY WERE MISLEAD BY THE JEWS.
The Führer Will Forever Be In Our Hearts
###
#
ADOLF HITLER SUFFERED GREATLY OVER THE INJUSTICES OF THE ALLIES AGAINST HIM AND THE GERMAN PEOPLE, BECAUSE OF THE ALLIES' ALLIANCE WITH THE COMMUNIST / BOLSHEVIK RUSSIANS (JEWISH LEADERS) TO MURDER THE CHRISTIAN GERMANS. NOTHING THAT HITLER SAID WAS HEARD. NONE OF THE MANY PEACE OFFERS HE MADE WERE ACCEPTED. THEY WANTED WAR BECAUSE THE PLAN WAS TO FULLY DESTROY GERMANY. THEY PLAN TO DO IT AGAIN. IS IT A WONDER THAT IT WENT LIKE THIS? NO! BECAUSE CHURCHILL, ROOSEVELT AND STALIN WERE JEWS! AND THEIR ORDER FROM THEIR GOD IS TO GENOCIDE NATIONS! JUDEO-CHRISTIANITY IS A FRAUD! THE JEWS ARE THE DEADLY ENEMIES OF THE CHRISTIANS. THEY ARE PLANNING TO KILL ALL CHRISTIANS IN THE UNITED STATES. SEE MY MANY ARTICLES. THE LAW ALREADY EXISTS.
###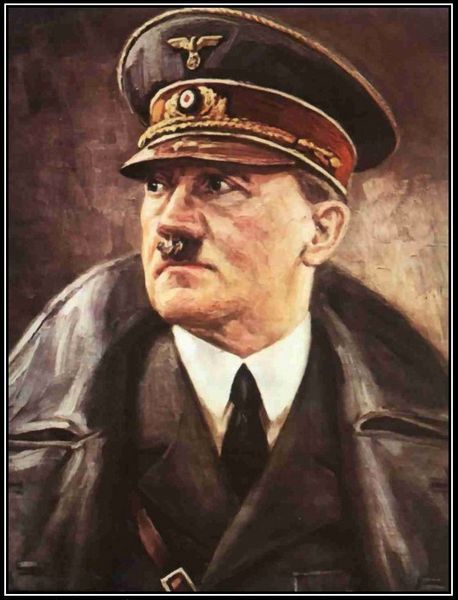 #
#
About the Jewish Murder Program:
#