Dare to look? Cancer! / the U.S. is going under Jewish Soviet Regime – link
By Michael Rivero
Video-All wars are bankers' wars – link
Audio    NEW! PODCAST OF 'ALL WARS ARE BANKERS WARS' FROM JANUARY 14TH, 2013 RADIO SHOW – link
Obamacare- backdoor to UN genocide for us – link
Sophia Smallstone, expert in chemtrails, weather control, synthetic biology:  Frightening, especially the second half:
Artificial blood cells and fibers raining from the sky for us to breath in - video
See also:  END GAME
COMMUNISM IS DESTROYING US FROM WITHIN! (READ: Reds In America) COMMUNISM / BOLSHEVISM IS DESTROYING THE WHOLE WEST AND THE REST OF THE WORLD, TAKING OVER COUNTRY AFTER COUNTRY None Dare Call it Conspiracy-Allen BY USING AMERICAN SOLDIERS AND FORCING THE INTERNATIONAL CRIMINAL GANG'S PERVERTED, GODLESS CULTURE ON THOSE COUNTRIES AND ON US. COMMUNISM HAS BEEN ERODING OR COMPLETELY PUT AWAY ONE RIGHT AFTER ANOTHER OVER THE DECADES. All America Must Know the Terror that is Upon Us IT'S BEEN DONE INCH BY INCH SO IT WOULD NOT BE SO OBVIOUS. (READ: America's Decline) WHEN WE WILL HAVE A FINANCIAL CRASH OF THIS HOUSE OF CARDS THEN WHAT WILL HAPPEN? MARSHALL LAW? WILL TENS OF MILLIONS STARVE TO DEATH? WILL WE GET MURDERED OR EXECUTED?  (JEWISH-U.S. LAW: KILL CHRISTIANS). It's been done before, primarily in Russia: (COMMUNISM MARXISM). THE SAME PEOPLE WHO ARE DESTROYING US HAVE DESTROYED 60 TO 120 MILLION RUSSIAN CITIZENS AND MILLIONS OF ETHNIC GERMANS IN THE UKRAINE, on the Volga, in the Crimea and other areas of Russia, starting in 1917. In Europe, they have murdered 12 Million Germans after surrender and driven off 20 Million ethnic Germans from their homeland, not to mention all the other Millions of crimes  against the Germans. Introduction To The Anti-humans

This video is about the situation in the US State Department – some time ago – but gives a good idea of what has been going on. The only thing is, this woman has no true information about the so-called Nazis. She confuses German Jews with Germans and is of course anti-German brainwashed, using America's favorite word: Nazi. All those who keep accusing the so called Nazis of being evil… if they only knew how they are abetting the REAL ENEMY who is planning their death and destruction for several decades now:
 *
Are we now nothing more than insects to those people! Are they people? They could not be in the sense of what we mean when we say 'people'. They will think nothing of slaughtering us by the tens of millions when the time is right and we are no longer their cash cows. In the last century they arranged for the slaughter of about 200,000,000 people, mostly white Europeans. Of course they do not do all the slaughtering themselves; they turn people against each other with lies so they will blame and attack each other. This has always worked; prime example was the French Revolution. As one Jew said, 'when the gentiles kill each other, there will be more space that way for us; because we want our own world.' Pretty scary! Iran is the next victim of what I coin the International Criminal Gang. They want to steal the riches of Iran and put the country into their possession.

CULLING THE POPULATION:
According to James Lovelock (interviewed by BBC-video below), the plan is a World De-population from 6.5 Billion now to a Target of 1 Billion in this century. HE IS TALKING ABOUT US!
https://www.youtube.com/watch?v=J7_CpjuckrM
http://archive.org/details/WorldDepopulationTargetIs1Billion-JamesLovelock
*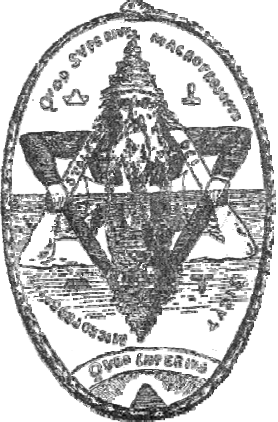 LOOKING CLOSELY AT THIS EMBLEM – ONE NOTICES THE WHITE ARMS SIGNIFYING OPPRESSION OF THE WHITE MAN. THE WHITE MAN'S HEAD IS DROWNING IN THE WATER WHILE THE JEWISH OPPRESSOR'S HEAD IS REFLECTED IN THE SEA. THE JEWISH GOD YAHWEH IN THE FORM OF THE SERPENT SURROUNDS AND SEALS THE DEAL.
*****
***
Jews Killed Tens of Millions:
http://freedom4um.com/cgi-bin/readart.cgi?ArtNum=138858
*****
Jews Murdered 65 Million in Russia
http://www.youtube.com/watch?v=v0tGrozx_XI&feature=related
*****
THE JEWISH GULAGS
http://servv89pn0aj.sn.sourcedns.com/~gbpprorg/judicial-inc/excursion_to_gulag.htm
****
THE REAL TERRORIST WAS ME – U.S. SOLDIER
http://www.youtube.com/watch?v=b3ZjsC3BOBE&feature=related
*****
Homeland Security – A Jewish Racket
http://www.john-friend.net/2014/01/homeland-security-jewish-racket.html
*****
"This country, with its institutions, belongs to the people who inhabit it. Whenever they shall grow weary of the existing government, they can exercise their constitutional right of amending it, or exercise their revolutionary right to overthrow it." — Abraham Lincoln
*****
THE INTERNATIONAL CRIMINAL GANG IS DESTROYING AND OCCUPYING COUNTRY AFTER COUNTRY UNTIL THEY HAVE THE WHOLE WORLD IN THEIR POCKETS. THEY DID THIS TO THE INNOCENT, PLEACE-LOVING PEOPLE OF THE GERMAN EMPIRE. IN "THE TERROR UPON US" AND "AMERICA'S DECLINE" PEOPLE WILL SEE WHAT IS REALLY GOING ON IN THE UNITED STATES AND THE WORLD.
WWII matters because it was the biggest scam and crime against humanity! Only through the truth of WWII can people see the truth of what has been done behind closed doors for decades and what is being done to the United States. We are in great danger!!! It might already be too late to rescue ourselves because most people do not believe the Germans but the liars and so they do not see the danger they are facing from the same Criminal Gang working against them FROM WITHIN!
A short book on how World War II history really transpired:
http://www.tomatobubble.com/id412.html
The World is not what it seems to be:
The Dangerous Campaign For War Against Iran
Israeli Deceit and Jewish-Zionist Power
White Americans can drop their guilt: Texe Marrs: American Indians of those days made human sacrifices,  systematically raped and tortured, made baby and adult sacrifices – butchered white men and boiled them into stews.
To skip the other part of the audio, go to 25 minutes  – then later continue on 40 minutes:
http://www.texemarrs.com/popcast.htm
Go to Secrets (Volume 205) October 11, 2013
*****
A Message To The Spartans Of The Spirit. . . provided by Dr. Ingrid Rimland
"… in war and in politics defensive tactics always fail against a determined and persistent enemy.  If you think there are exceptions, think them over."
After Fifty Years – Part 1
 
by Revilo P. Oliver / The American Mercury, Fall 1969
FOR HALF A CENTURY, generation after generation, large numbers of Americans have worked hard and sometimes desperately to avert the subversion and capture of their nation. And they have failed — utterly.
Since 1920, they have formed at least ten thousand "Conservative" and "Anti-Communist" organizations, large and small, that, like the flowers of Spring, have bloomed for a season, faded away, and been forgotten.
Even well-informed Americans today might find it difficult to identify precisely even the greatest of these: the once large and imposing American Defense Society, the International Legion Against Communism, which once had branches in London and Paris, or Colonel Hadley's Paul Reveres, which once had many chapters in every state from Maine to California.
Each organization had its idiosyncrasies, and many spent much of their effort in squabbling with one another, but all of them, large and small, genuine and fraudulent, have used the same basic formula. Read R. M. Whitney's Reds In America, published in 1924, and you will find it all there, from "atheistic Communism" to Bolshevik butcheries; from subversion in public schools and churches to treason in the armed forces and government; from the names and crimes of Communist agents to hints about the mysterious power of the International Conspiracy.
And the solution? Awaken the American people; show them their danger! Defend Christianity! Defend the Constitution!
That was the appeal in 1920 (when the Lusk Committee released its famous hearings) and that is the appeal today. Of course, atrocities and treason have multiplied enormously during the past fifty years, but all that we now have is a vastly greater quantity of the kind of information that was available and should have been conclusive in 1920.
The tactics that failed then and failed every year since then are the tactics that are being used today. The most desperate exertions of devoted men and women – some of whom, like the eloquent leader of the 1930′s, Major Pease, and his wife, spent their whole fortunes in the effort and died in poverty – never succeeded in halting even for a moment the enemy's relentless advance. They did retard that advance, so that now in 1969 we are at the point at which we would otherwise have been in 1945 or 1950. But that point is the end of the road. The net result is total failure.
It would take several volumes to analyze that failure. It will suffice to note that, first, in war and in politics defensive tactics always fail against a determined and persistent enemy.  If you think there are exceptions, think them over.
Second, even honest and intelligent anti-Communist leaders rightly or wrongly thought it necessary to indulge their followers in the illusions of Nineteenth-Century sentimentality, and to affirm a belief in the very fictions by which the enemy deluded the ignorant and gullible.
The World Has Changed
The tactics of 1920 are now an anachronistic absurdity.
In 1920, the majority of adult Americans believed in Christianity, and so did almost all of the priests and ministers. Today, all but comparatively few "traditionalist" Catholic and "fundamentalist" Protestant churches are occupied by pulpit-pinks and pulpit-punks who deny the divinity of Christ, spout poisonous rant about "social justice," and with increasing frequency have hysterical fits in which they rush out into the streets to incite rape and murder. And so few Christians remain in the Sunday-morning clubs that the little shysters almost never receive an effective rebuke.
Today, Christianity has become the faith of a small minority, and it is simply dishonest to pretend otherwise.
In 1920, the American Constitution had already been undermined by the aliens who wheedled gullible Americans into such booby-traps as the White Slave Act – originally called the "Income Tax" – and the "Federal Reserve" swindle, and it had been even more seriously impaired by the hypocritical pretense that it was somehow compatible with "democracy" and with tyranny exercised by do-gooders. But it still retained considerable prestige, and, what was more important, the political system was still one under which the harm that had been done could possibly be undone and repaired.
Today, although the word "Constitution" is regularly uttered with a sneer (…) whenever it publishes an edict from our international masters, the American Constitution was effectively abolished years ago. Today, it is dead and gone, and no amount of wailing and gnashing of teeth will alter that fact. The proof of its death is that it is no longer possible to restore the Constitution by Constitutional means.
Most important of all, in 1920, Americans, although they had been seduced into drunken follies by fat-headed do-gooders and hired traitors, still had manhood and self-respect, and they had clearly before them the great monuments of our uniquely noble and uniquely powerful civilization, which had been created, and could be preserved, only by the race, called Indo-European or Aryan, that has always been numerically a tiny minority among the world's teeming populations. Today, our culture has been so covered with alien slime that crude daubs, scarcely worthy of a schizophrenic child, pass for art; the raucous noises of savages pass for music; the filthy maunderings of an Oriental degenerate pass for "mental health"; and grown men and women, who presumably no longer believe in Santa Claus and Cinderella, listen seriously to fairy tales about "World Peace" and "United Nations."
And our manhood and self-respect have been so completely leached away that, to name but one instance, the American people, like a herd of mindless sheep, watched stolidly while their enemies in Washington set up the Pueblo for capture; while a naval vessel flying the American flag was captured by a little band of mangy Oriental pirates; while American sailors and officers, who had been tricked into enlistment by the pretense that they were to fight for the United States, were kicked, starved, and tortured month after month for almost a year; while scabrous aliens and traitors representing the American people groveled before the pirates and begged them to deign to accept a cash reward and a lying confession of American guilt.
A people that can do that is not a nation of men. It is a herd that has lost even the instinct of self-preservation.
What is left? Only the biological fact of race, the yet discernible vestiges of our culture, and the yet fresh memories of what we were not long ago. Those are all that we have left from which to create, if we can, a new nation to replace what we lost.
It is, I know, sad and painful that we have lost so much that we cherished and loved. But we cannot undo the past by wishing or pretending. I loved my father, but I cannot call him back to life, and if I were to pretend that he is not dead, I should merely prove myself a coward and a fool, unworthy of his memory and his name.
What is left to us here under the vast and lonely skies of a continent that our forefathers wrested from the aborigines and, with blood and sweat, made into a mighty nation? We are not yet extinct. We can still reasonably hope that we will leave descendants worthy of our ancestors…
*****
Warnings
Congress held in contempt – Pat Buchanan
Terrible: Bill to remove Freedom of Speech!
http://www.truthtellers.org/alerts/Illegal-to-Boycott-Israel-Bills-Move-Forward.html
"Hitler was Right!" Video
http://www.youtube.com/watch?v=d7f6oflETps
*****
*****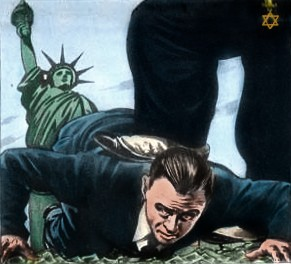 *
Or, another version of the Protocols here:
http://www.biblebelievers.org.au/przion1.htm#Table%20of%20Contents
*
Persecuting Christian Businesses
LOOSING OUR COUNTRY!
1) Spanish Language highly promoted in the U.S.A.
2) The movie Machete – before they used only newspapers; for decades now they use movies for their hate propaganda (Jewish Hollywood production)
3) Mexico will invade the USA: Wall Street Journal Article below (Russian "Jewish"? Professor)
4) US (Jewish) Law approved by Congress to Kill Christians  – below – I guess when we have Marshall Law it will go into action. That will eliminate a large percentage of Americans. This is what our enemy is looking forward to!
 *****
(*2) Crime taught against Americans in this and other movies
(*3) Mexican overtake of the U.S. http://online.wsj.com/news/articles/SB123051100709638419?mg=reno64-wsj&url=http%3A%2F%2Fonline.wsj.com%2Farticle%2FSB123051100709638419.html
(*4) Law in the U.S. to Kill Christians http://www.germanvictims.com/2013/12/30/jewish-us-law-kill-christians/
Kill The Best Gentiles – media
What kind of other ethnic cleansing bomb have they developed in the last 20+ years?
 ISRAEL'S ETHNIC CLEANSING BOMB
 Secret Societies And Subversive Movements - media 
Secrets of the Federal Reserve: http://archive.org/details/EustaceMullins-Secrets Of The Federal Reserve The London Connection 1984/ – Eustace Mullins
Murder by Injection – Eustace Mullins - media
"1984″ George Orwell: 
1) Watch the Movie here:
http://archive.org/details/Meatpies_1984
2) Get the English version book here:
http://archive.org/search.php?query=george%20orwell&page=1
The New World Order:  http://archive.org/details/H.g.Wells-The New World Order 1940 And The Open Conspiracy/  - H.G. Wells
*
An important speech by John F. Kennedy that points to the international secret criminal gang – then much more secret but today not that secret anymore. Kennedy was murdered because he stood in the way of the New World Order. This one is the fuller version, unlike the one on YouTube.
We are facing a common Danger! – John F. Kennedy
*
This was their plan a long time ago and for decades they have turned the European countries upside down and filled with races of all types to ruin the white race. The same is happening in the U.S.A. Let the races stay in their own country!  "We intend to turn Europe into a mixed race of Asians and Negros ruled over by the Jews." Count Kalergi-Coudenhove, 1925 (And that goes, of course, for the U.S.A.)
*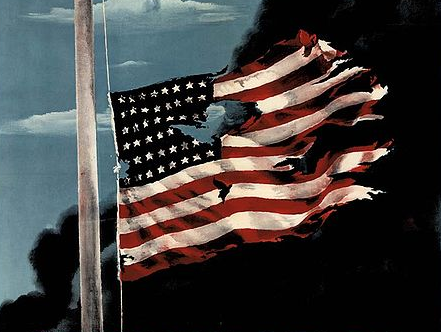 INCH BY INCH THEY HAVE TURNED OUR SOCIETY UPSIDE DOWN!
We are attacked from all directions: physically, mentally, emotionally and spiritually. We are bombarded with history lies, financial deception, and with human rights abuses and terror – all arranged by the International Criminal Gang and their henchmen, the ones John F. Kennedy spoke off on the above speech, and who murdered him. Sexual perversion, perversion of language, cultural destruction, and strange values are being pressed on us telling us what to think and do. And this happens in almost all countries around the world with a lying media, primarily dictated brutally by our enemies. What is wrong is considered right now, and what is right is defamed, rejected, and punished (e.g., journalists or researchers who speak the truth). A perverse cult is now controlling our government and our society. A similar cult had taken over Germany after WWI and debased it (and later after WWII). This cult is created by an international criminal gang that basically hates people, their accomplishments, their cultures, Christianity and what is good. We must, again, reject all that is dishonorable, all their ugly ideas and inventions! It's the only way out and the way to preserve the future for our children and grandchildren. We need a spiritual revolution.  But not only that, we must take pro-active steps to indict the criminals in our governments in all the countries! We must throw off those ideas of "others" and "controllers" and come back to our own cultural heritage.
*****
DEFAMATION IS A SCAM TO DESTROY PEOPLE'S LIVELIHOOD AND REPUTATION. WE SHOULD MAKE FRIENDS WITH THE POLITICALLY DEFAMED! WE SHOULD HIRE THE DEFAMED! WE SHOULD BELIEVE THE DEFAMED UNLESS WE HAVE PROOF THE LIES ABOUT THEM ARE.

Good people in many areas of public life are lured into sexual depravity or into a crime for the purpose of bribing them to ruin them in case they do not go along with "the plan" they have been trapped in.

"It is later than you think."
Inscription on the Bronze plate at the Outer quadrangle of Brasenose at Oxford College
*****
NOW THE GOVERNMENT CAN LEGALLY KILL CHRISTIANS [By Decapitation per Jewish Law smuggled into Congressional Voting]
Bill Dannemeyer
U.S. Congressman, 1979-1992
Excerpt from the article – full article below.
Your U.S. government can now legally kill Christians for the "crime" of worshipping Jesus Christ!  A diabolic deception has been perpetrated on the American people by their OWN leaders, Senators and Congressmen, who have sold their soul to the devil.  On March 5, 1991, in the House of Representatives, and March 7, 1991, in the U.S. Senate, without any knowledge of, or input by, the people of the United States, U.S. Senators and Congressmen passed a law that is so outrageous – and frankly unconstitutional – that it forces the American people to be bound by a set of monstrous rules, called the Noahide Laws, rules that make the belief in Jesus Christ a crime punishable by decapitation by guillotine!  On March 20, 1991, President George H.W. Bush, a supposed Christian, signed the bill into law.
Before you respond, "NO, that cannot be – not in our free country!" let me explain.
The passage of this law, HJ Res. 104, is especially troublesome to me because I was a member of the U.S. House of Representatives at the time it was passed.  Even worse, I was in the House Chamber the very day that is was passed, voting on other legislation.  Yet I, as a U.S. Congressman, had NO KNOWLEDGE that it had been passed or even that it was to be brought up for a vote…
…On January 31, 1991, an innocuous-sounding Resolution was introduced, designating March 26, 1991 as "Education Day, USA."  It was purposely given this name to deceive the American people.  It was, in fact, a Double Deception because not only did the Resolution have nothing to do with "Education," it was also deceptively billed as a vehicle for recognizing the eighty-ninth birthday of Rabbi Menachem Mendel Schneerson.  But in truth, the Resolution was nothing less than a secret, under-handed plot to control the American people by the Noahide Laws – a subterfuge for the elimination of Christianity, the elimination of all Christians, and the enslavement of all remaining "Gentiles."
…But here is where the real treachery begins!  The record states that the House of Representatives passed this Resolution by "Unanimous Consent."  But what the average American does not know is that "Unanimous Consent" is a euphemism for getting a bill passed "under the radar" with almost NO ONE present to vote AND with NO RECORD of who voted or HOW they voted…. On the day this Resolution was "passed," the entire membership of the House of Representatives had already been dismissed after having been told that the day's work, including all the voting, was over.  We could all go home… you will discover the identity of the evil forces that have so much control over the U.S. Government that they can accomplish these dastardly deeds under cover of darkness…. Seven Noahide Laws have been recognized by the Congress of the United States and the President of America as "the bedrock of society… Babylonian Talmud…is the "Holiest" book of Judaism, and is the source of these Seven Noahide Laws, which provide a specific penalty for violating any of these Seven Noahide Laws, namely death by decapitation [Sanhedrin 57A]
continue reading here:
source: http://www.takebackourrights.org/
Congressman William E. Dannemeyer
1979-1992
1105 E. Commonwealth, Box 13
Fullerton, CA  92831
Tel: 714-871-4318   Fax: 714-871-4221
Who Is Purposefully Destroying America And Why?
A Letter From One Former Congressman To Another
Congratulations on becoming a member of the visible government in Washington, D.C.  As a donor to your various campaigns I have always admired your grasp of what needs to be done in the area of public policy.  Thank you for the consistent affirmation of common sense.
Just a short paragraph of why I am taking the time to send you the enclosed materials.  As you may recall, from 1979-1992, I too was a member of the visible government from a Congressional District in Orange County.  For these fourteen years, I naively believed that we, the elected-visible members of the Congress, made the laws which governed our country.  How wrong I was!
The invisible government runs our country and has to a large extent done so since 1913 when Congress passed the unconstitutional private Federal Reserve System which stole control of our money supply in direct conflict of Article 1, Section 8 (5) of the U.S. Constitution which vested control of our money in Congress.
These written materials identify the invisible government that runs America and the world and has as its goal the New World Order.  I began reading this material about five years ago:
(1)  BENJAMIN FREEDMAN SPEAKS: A JEWISH DEFECTOR WARNS AMERICA.   Start with pages 8 and 9 and learn that the Khazars comprise 92% of the so-called Jews of the world.  They have no connection with Abraham, Isaac and Jacob.  Freedman describes in detail how these Khazars came to Palestine in 1948 and began the State of Israel.  Freedman describes the whole episode as one of the greatest hoax in history.
(2)  MYRON FAGAN, born a Jew, became a Christian and in his career became a very successful Broadway producer and Hollywood producer.  Two cassette tapes:
(a)   The Illuminati (two tapes)
(b)   Red Star over Hollywood (two tapes)
The U.S. Branch of the Illuminati is the Council on Foreign Relations (CFR).  The CFR has over 3,000 members; more than 70% are Jews.  The Illuminati has two goals:
(a)       Destroy all governments; and
(b)       Destroy all religions
These tapes can be ordered from Emissary Publications by calling 503-824-2050, or visiting their website at www.midnight-emissary.com.
(3)  THE HIGH PRIESTS OF WAR BY MICHAEL COLLINS PIPER – Learn why we are in Iraq and who the neo-cons are who have taken over our country. This book is published by American Free Press, 645 Pennsylvania Avenue, SE, Suite 100, Washington, D.C. 20003, www.americanfreepress.net.
(4)  THE SECRETS OF THE FEDERAL RESERVE BY EUSTACE MULLINS, 1991.  [*I provide the book below] The book is only 185 pages and is out of print.  You can get a copy from the Library of Congress, No. 83-072665.  It is the best source I have read on the theft of our money supply.  It is sobering to realize that since 1913, all policy decisions of the privately owned Federal Reserve System have been dictated by five banks in London which control a majority stock interest in three U.S. Banks which in turn hold and control a majority stock interest in the New York Federal Reserve which controls all actions of the Federal Reserve System.
(5)  STATEMENTS OF WORLD LEADERS MAKING REFERENCE TO THE INVISIBLE GOVERNMENT.
(6)  STATEMENT BY ROBERT REICH, JANUARY 7, 1999, former Secretary of Labor on the irrelevance of Congress.
(7)  PAGE 215 OF A BOOK BY STEPHEN SIZER "CHRISTIAN ZIONISM", 2004, recording that the Jews have bought control of the U.S. Congress.
(8)  STATEMENT BY ALAN GREENSPAN IN 1966 concerning the consequence of disconnecting the American dollar from gold.
(9)  STATEMENT BY DR. JUDY WOODS AND DR. STEVEN JONES, scientists and engineers, that from the laws of physics the only way you can get a 110 story building into its footprint in 8 and or 10 seconds is by a controlled demolition.
(10)  MY CARD DESCRIBING MY WEBSITE "TAKEBACKOURRIGHTS.ORG", containing two speeches I have been giving around the country:
(a)   "Who Runs America?"
(b)   "Now the Government can Legally Kill Christians"
(11)  NEW WORLD ORDER WRITTEN BY DR. LORRAINE DAY.  Leaders of Canada, the United States and Mexico are determined to combine the three countries into one region.  The goal for this combining is 2010.  Presidential candidates Obama and McCain are totally committed as is George W. Bush, our current President.  Congress is out of the loop.  Congress is an irrelevant appendage that has quietly morphed into a faceless and toothless bunch of folks who have allowed the office of President to have dictatorial powers and the U.S. Supreme Court to wrongly interrupt the First Amendment to turn America into a secular country which teaches children in government public schools that God does not exist.
Article III, section II of the U.S. Constitution can be used by Congress to reign in an out of control U.S. Supreme Court but lacks the vision to see the crucial need to do so let alone the will to get the deed done.
After reading this material the question that is asked is a simple one, namely, what can one member, or indeed the whole Congress do to once again have three co-equal branches of Government to function in such a way as to give life to the dream of Thomas Jefferson whose words in the Declaration of Independence described the basis on which America was founded, namely, how best to advance the enjoyment of the God given rights to life, liberty and the pursuit of happiness?
If any member of Congress explained to his constituents or the people of America how Zionists Jews have taken over the country and that America is now committed to advance the interests of the State of Israel and the interests of the American people take second place, he or she may soon be out of office.  The American people have the privilege of realizing a slow decline in our standard of living and an increasingly oppressive tax burden at all levels of Government.
Republican Paul Findley of Illinois lost his Illinois House seat to now Senator Dick Durbin because he told the truth about Jewish control of America.
Senators Percy of Illinois and Fulbright of Arkansas were removed from membership in the U.S. Senate because they had the nerve to state publicly that American interests should be the primary concern of the U.S. Congress, and the interests of the State of Israel would have to recognize this priority.
For starters, get to know Congressman Ron Paul from Texas.  He has such a through knowledge of the privately owned Federal Reserve System and the evil that it has done to all Americans that his movement astounded the ruling elite in the CFR in New York City.
Getting rid of the Fed and reclaiming control of the money supply, which is the right of Congress under the U.S. Constitution, is a good beginning.  Ron struck a cord with huge quantities of common folk in America in his 2008 Presidential bid and his use of the Internet struck a huge blow to the egos of the Jewish moguls in the media who control TV, Radio, Newspapers, Magazines and Hollywood.
Very truly yours,
William E. Dannemeyer
source: http://www.takebackourrights.org/docs/LettertoformerCongressman.html
*****
Israeli Prime Minister, Ariel Sharon, uttered on October 3, 2001 to his colleague, Shimon Peres:
"Every time we do something, you tell me America will do this and will do that…I want to tell you something very clear: Don't worry about American pressure on Israel.  We, the Jewish people, control America, and the Americans know it."
*****
JEWS IN THE U.S. GOVERNMENT:
One more thing:  We have had a number of Jewish presidents prior to Obama.
Franklin D. Roosevelt was a Jew (His family name had been changed from Rosenveldt).  Harry S. (for Solomon) Truman was probably a Jew.  Lyndon Johnson was a Jew (a crypto-Jew – meaning a Jew masquerading as a Gentile).
Bill Clinton is undoubtedly a Jew.  Hillary has admitted she is Jewish. In fact, her maiden name was NOT Rodham – but Roditsky.
A Jew of Hillary's "rank" would never marry a Gentile.  It is rumored that Bill Clinton is the illegitimate son of a Rockefeller.  His mother worked at the Rockefeller estate when she became pregnant.
Even there is evidence that the Presidents Bush are Jewish.  There is strong evidence that they have changed their name.
Also, Al Gore (who ran for president) is Jewish.
Most of this information, with the genealogies, is on my website at www.goodnewsaboutgod.com  Dr. Day
OBAMA'S JEWS
Source Unknown!
Obama's Jews… Change We Can't Believe In
a list of USA's new Jewish rulers
20 Jan 2009
CHANGE HAS NOT COME TO AMERICA, NOT WITH YET ANOTHER JEW INFESTED PRESIDENTIAL ADMINISTRATION AT THE HELM OF THE USA.
It had to be pretty difficult to put together a more Judaized presidential administration than even Bill Clinton, but Obama has managed to do so. But then again, many of Obama's Cabinet and personnel picks are little more than a repeat of the Clinton Administration. As most astute observers and researchers now well know, the two major political parties don't matter much these days because the Jewish plutocrats, Jewish political machine, Jewish mass-media complex, and Jewish legal complex has both of them almost entirely locked down.
We estimate that at least 1/5-1/3 of Obama's Cabinet plus important personnel posts are of ethnic Jewish ancestry, and that is probably a fairly low estimate. If one counts all of the aides, assistants, assistants of assistants, deputies, backups, right-hand (wo)men, lawyers, advisers, and other high to mid-level bureaucrats the number of ethnic Jews in the Obama Administration might actually be closer to 40-50% as in some recent administrations, as these aides and assistants are the individuals who often wield the real power because they do so much of the real work behind the scenes, far away from the glaring cameras of the (disproportionately Jewish) presscorp. Other ostensibly non-Jewish Cabinet and personnel members no doubt married a Jew (which is common amongst the American political class: Washington DC-Northern Virginia-Maryland is an extremely Jewish region) or have partial Jewish ancestry which no one is publicly aware of.
Keep in mind that Jews as an ethnic group in America are only about 2-3% of the overall population, yet still they are over-represented by a massively disproportionate margin in the Obama Administration, especially in the most important posts dealing with economic issues (which is noted). And as every U.S. citizen now realizes, economic issues are particularly critical at this juncture in American history – in short, the country is on the brink of insolvency. Knowing this, how good does it make you feel that the group in charge of America's national finance, and thus the country's overall economic destiny, are a group of people who are very well known to be (both historically and in modern times) completely and utterly manipulative, deceptive, and corrupt when dealing in financial matters?
So here's a partial list of Obama's Jews, both the big money Jews and the big law Jews, along with the science Jews and the managerial Jews:
* David Axelrod – Special Adviser to the President; Axelrod is the Jew who manufactured Obama as a political force: he is a major business and political insider, especially among the heavily moneyed Chicago Jewish elite like the Pritzkers and many others
* Jared Bernstein – Chief Economist and Economic Policy Adviser to the Vice President [ECONOMICS]
* Rahm Emanuel – White House Chief of Staff; son of a Zionist terrorist; dual-citizen of Israel and America (Emanuel served in Israel's military during the First Gulf War instead of the U.S. military); used Jewish ethnic networking to land a lucrative job at an investment bank despite having no prior experience in business (he made over 15 million dollars in less than 3 years at the firm); despite supposedly being a "distribute the wealth" Democrat Emanuel was the top House recipient of monetary donations from Wall Street, hedge funds, private equity fund, banks, and the overall financial industry during the 2008 election cycle…even as the financial markets nearly collapsed in 2008 [ECONOMICS]
* Federal Reserve – The Jews Bernanke, Kohn, Warsh, and Kroszner are still heading the Board of Governors of the Federal Reserve (the main group which oversees all of the other regional Federal Reserve branches), while the Jew Fred Mishkin recently resigned from the Board yet still remains very influential there; Daniel Tarullo, a recent Obama appointee to the Board and your typical shadowy figure who is so often installed to run the Fed, is pending confirmation (he is possibly Jewish – Jews often chang(ed) their too Jewish surnames to Italian surnames in order to blend in to America and elsewhere more easily); there are more vacancies of the Federal Reserve Board of Governors which will likely be filled by Obama fairly soon, and they are likely to be Jews even though they already hold the majority of the seats overseeing the 12 separate Fed branches; also, Paul Volcker (who is the Chair of Obama's Economic Recovery Advisory Board [and former Chairman of the Fed]) is said to be partially Jewish according to some sources [ECONOMICS]
* Tim Geithner – Treasury Secretary; all reliable information points to him being ethnically Jewish (at least partially), but if not he definitely married in to The Tribe (m. Carole Sonnenfeld, 1985); he has been President of the New York Fed (which is by far the most powerful and influential branch of the Fed) during the major economic crisis (2007-present) which has utterly decimated the American economy and brought us to the brink of a depression – and now this guy is put in charge of the Treasury? [ECONOMICS]
* Gary Gensler – Chair of the Commodity Futures Trading Commission; hmmm, is it coincidental that, time after time after time, a Jew is put in charge of regulating the economic activity of other Jews in banks and on Wall Street? If it happens here and there, it's no big deal…but if you examine the data you will have much to be suspicious about considering this has been a repeating pattern since at least the 1960s in America [ECONOMICS]
* Elena Kagan – Solicitor General
* Sally Katzen – Major legal adviser to Obama-Biden
* Ron Klain – Chief of Staff to the Vice President: yes, the Chief of Staff for both Pres. Obama and VP Biden are Jews…meaning they have control of the overall schedule and access to these leaders on a day to day basis
* Eric Lander AND Harold E. Varmus – Co-Chairs of the President's Council of Advisers on Science/Technology
* Jacob Lew AND James Steinberg – Deputy Secretaries of State, second in rank only to Hillary Clinton in foreign policy matters (meaning if something happens to her one of them will take over, giving a Jew yet another major Cabinet slot); both of these people are hardcore Zionist Israel Firsters, so it is difficult to imagine how they will remain objective and neutral when it comes to dealing with foreign policy matters in the Middle East
* Ellen Moran – White House Director of Communications
* Peter Orszag – Director of the Office of Management and Budget [ECONOMICS]
* Penny Pritzker – Obama's National Finance Chair during the election cycle; she is a billionaire heiress of the Pritzker family fortune (at least 5-7 separate billionaires in the family); the Pritzkers are major players in the 'squeaky clean' Chicago political scene [ECONOMICS]
* Robert Reich – Economic adviser to Obama-Biden [ECONOMICS]
* Dennis Ross – Obama's Ambassador-At-Large in the (Entire) Middle East, Obama's "top envoy" (so much for diplomatic neutrality in the Arab/Israeli Conflict – MEANING NOTHING CHANGES); he co-authored Obama's groveling June 2008 speech at the AIPAC conference; also served in the HW Bush and Clinton Administrations under which little progress was made in the Israeli/Palestinian issue
* Robert Rubin – Economic adviser to Obama-Biden; well-known as former Treasury Secretary and ultra-greedy Wall Street slime [ECONOMICS]
* Daniel B. Shapiro – Head the Middle East Desk at the National Security Council (yet another 'neutral diplomatic Jew' when it comes to foreign policy matters involving the Middle East); also a major Washington lobbyist and fundraiser for the Democratic Party
* Mary Schapiro – Chair of the Securities and Exchange Commission; a very entrenched Jewish bureaucrat who has served in every Presidential administration since Reagan; also an executive for Duke Energy and Kraft Foods (what ever happened to conflicts of interest?); identical to the Gary Gensler scenario in that this Jew has been put in charge of 'regulating' the chaotic swarm of greedy Jews on Wall Street and in banks nationwide…and no one believes this might be a problem given the very long and storied history of Jewish white collar crime? It's not a problem that Jewish white-collar crime is so very linked with the nepotistic and/or ethnic networking abilities of Jews to cover each others tracks in order to evade regulatory or legal authorities? Schapiro has been Chairman of the Financial Industry Regulatory Authority since 2007 (i.e., ever since the economy started to implode) – and now she is, like Gensler, getting even more 'regulatory' authority? Didn't the Madoff rip-off teach the government anything? [ECONOMICS]
* Phil Schiliro – Assistant to the President for Legislative Affairs (likely Jewish: he was Henry Waxman's long-time Chief of Staff)
* Lawrence (Larry) Summers – Director of the White House National Economic Council; a Clinton repeat, greedy Wall Street executive, and World Banker; yet another devious Jew stooge a la Gensler/Schapiro/Bernanke/Greenspan/Wolfensohn/etc/etc who is supposed to be studiously regulating the very financial industry Jews which paid them tens of millions in the private sector just a few years before they took a government job because they wanted to 'serve their country' – yeah, that's real likely. [ECONOMICS]
* Mona Sutphen – Deputy White House Chief of Staff; 2nd behind Ema
*****
Financial Issues
The Secret of Oz video about the Money Changers:
The Federal Reserve is not Federal at all. It's a banking scam by the Power Jews printing endless money. The collateral is our country, our land, our homes, our unpaid purchases. When the "thing" explodes, every home lot can be taken from us and every unpaid home because it is all just collateral for a fraud. Read Mullins':
Mullins Eustace-The Secrets Of The Federal Reserve 227 P.
*
Warnings
 AUTHORS OF THE WORLD'S DISASTERS – Goebbels
WHAT WE OWE OUR PARASITES – Dr. Oliver Revilo
AMERICANS MUST KNOW THAT COMMUNIST JEWS ARE RUNNING OUR U.S. GOVERNMENT: WILL OUR FATE BE THE SAME AS THE SOVIET UNION, IF WE DO NOT STOP THEM!!! WHERE ARE OUR BRAVE GOVERNMENT MEN? LEARN ABOUT COMMUNISM!
Jews are allowed to lie about us and to us, the goyim and to cheat us. The false accusations to keep the Germans down and under the Jewish-Allied government are their biggest lies!
FALSE JEWISH HOLOCAUST  – false victim role
 *****
Psychological Issues: 
Destroying the Brain:
Psychiatry: DSM – Psychiatry's Deadliest Scam – they want to put babies on the meds and take children away from parents who do not feed them meds!!!
 http://www.youtube.com/watch?v=PcuhhJ1BaMk
The Frankfurt Group – video – Byron Jost:
http://www.youtube.com/watch?v=tz8pzG02oxU&list=PLi4GKasLFaHK3c_Btf1dAxsoRj3uCdtXS
Family Values and Children:
http://www.truthtellers.org/alerts/Are-Your-Family-Values-Gods-Values.html
Pedophilia: 
http://www.truthtellers.org/alerts/Judaisms-Pedophilia-Begins-with-Rabbi-ben-Yohai.html
Feminism and Homosexuality:
http://www.totalfascism.com/feminism-a-jewish-war-on-femininity/
Oppression:
Oppressing Free Speech - link – Prof. Tony Martin – calling everything "hate speech"
*** 
Other Political Issues
Lies and Deceit In American Film Propaganda
America's Great, Flawed Ideology of Individualism
Money and Media Manipulation of American Politics
MEIN KAMPF – against Communism, Bolshevism

Nineteen Disturbing Facts About Illegal Immigration - media
Kennedy the Lobby and the Bomb
http://www.democratic-republicans.us/the-jewish-war-on-the-kennedys
REVISIONISM SINCE 15TH CENTURY
Betrayal of our American Soldiers:
A Conversation with Ron Kukal, USN Rt.  USS Liberty Survivor:
SS Liberty Survivor Radio Talk – What Happened
Sept. 11, 2001 – Inside Job or Mossad Job
"The Machiavellian threefold game of the neoconservatives" http://www.voltairenet.org/article178638.html
*
END OF U.S. PREDICTED (I think that when "they" say "predicted," they mean "planned.")
WALL STREET JOURNAL ARTICLE: (The full article is not located here – it is very extensive, but I have not been able to locate it again in hard copy or micro-fiche.)
http://online.wsj.com/article/SB123051100709638419.html
***
 Recalling America's Founders: Honor and Duty in a Dark Age
By Mark Weber
Many times over the years I've been asked a question that's been put in many different ways – a question that comes down to this: "What's the use?" I'm asked: "How can you still have hope for America? I don't see any reason for optimism, so why carry on? The forces we're fighting are just too powerful. Compared to the vast wealth, power and influence of our enemies, our resources are pitiful. Everywhere you look in America, things are getting steadily worse. The situation is hopeless, so why bother?"
Our response to the question "What's the use?" is especially appropriate on this weekend, which marks the anniversary of the Declaration of Independence, our country's "birth certificate." July Fourth is traditionally an occasion for looking back at our history, and for thoughtfully considering what we as Americans have done, where we are today, and where we're headed.
There's no denying that the situation in today's America is discouraging, and that the prospects for the future are bleak. In spite of this country's relative prosperity, the awesome military might of America's armed forces, and the great natural beauty and vast natural resources of this great land, there's a broad sense across the US that our society is on the wrong path; that things are just not right.
Public opinion polls show that Americans do not trust the Congress, the mass media, and other major social- political institutions, and that in recent decades this trust has fallen to historically low levels. Americans, and especially younger citizens, are cynical about the pledges and slogans of both major political parties, and do not believe the promises of politicians to turn things around.
In spite of the fitful economic revival of the last few years, Americans are not upbeat about the future. Surveys show that most Americans believe that life for their children and grand-children will be less secure and prosperous than it has been for them.
A recent public opinion poll shows that, while most people here say they're proud to be Americans, a substantial majority — 71 percent — think that the signers of the Declaration of Independence would not be pleased with the US today. And the percentage who hold that view has risen steadily since 2001.
The American national anthem calls the US the "land of the free and the home of the brave." But the truth is that in every country through the ages – and certainly in today's America – only a small minority is very courageous, or willing to risk life or livelihood to fight for much beyond themselves and their families.
That was obvious, for example, in the rise and fall in recent years of the noisy "Tea Party" and "Occupy Wall Street" protest movements, which lacked dedicated leadership, clear focus and competent organization.
It takes no courage to drift with the crowd. Weaklings are always quick to cheer those who have fame, money and power. Even a coward will support a cause that seems victorious. In any society, the portion of the population that has the wit to understand and the heart to care is always a minority. That's why I'm glad to be here today with men and women who think about what's happening in our country, and, more importantly, who care about our world and our future.
We're gathered on this warm Saturday evening because we share a deep concern for our people and our posterity.
When one recalls what so many of our ancestors have risked and suffered, and the great sacrifices made by so many of our forebears, and when one considers how little, comparatively, we actually risk or give up, it's difficult for me to have much respect for those who say "What's the use?" It's worth keeping in mind that very few of even the most outspoken dissident activists have ever been beaten or physically disabled, and that even the most smeared and vilified of those who defy the ruling elite lead more or less "normal" lives.
Of course, we are very mindful of the dismal trends in today's America, including the steady "third-worldization" of the US, and we empathize with the pessimism of so many about this country's future. But because we understand the reasons for these grim trends, and the forces behind them, we recognize that the ever more obvious symptoms of social decay are inevitable in a nation as unhealthy as today's America.
We understand that a nation guided by false principles, wishful thinking and unrealistic notions about society and history cannot and will not survive; that a society as inwardly sick as this one will not last.
A healthy nation has a cultural life that reflects and reinforces the values, heritage and interests of its people. But in today's America control of the mass media and cultural life is held by people whose interests, agenda and ideology mean, inevitably, the steady, inexorable breakdown of society. As Vice President Joe Biden openly acknowledged at a meeting on May 21, just a few weeks ago, America's mass media and cultural life are controlled by a Jewish minority group that makes up no more than two percent of the US population. And this unhealthy grip on our nation's cultural life has been a reality for many years now, regardless of whether the president has been Ronald Reagan, Bill Clinton, or Barack Obama.
At the same time, no one should be fooled about the seeming might of those who hold power and influence in today's America. An unhealthy society, characterized by deceit, false principles, and an unrealistic ideology, will not and cannot endure.
Especially on this weekend, it is well worth recalling that the men who put their names to the Declaration of Independence in the summer of 1776 proclaimed to the world that they were risking everything. "We mutually pledge to each other," they boldly declared, "our lives, our fortunes and our sacred honor."
Because the struggle for American independence was as much a civil war as it was a struggle against a foreign enemy, it sometimes divided families. For Benjamin Franklin, one of the most prominent figures in the struggle for independence, it meant a permanent break with his son William, who sided with the British and served as the last royal governor of New Jersey. The split was irreconcilable, and after the end of the fighting, William went into exile in Britain, where he remained until his death. Because the daughter of another signer, Francis Lewis, married a British officer, Lewis never again spoke with her. And the family of another signer, William Hooper, was split down the middle.
At least eight of the Declaration's signers risked their lives on the battlefield in the war for independence. The British looted the country mansions of at least four of the signers. The great home of one signer, Carter Braxton of Virginia, was burned to the ground by British troops.
George Wythe, another signer, lost nearly everything he owned in the fight for independence. William Hooper later wrote of his privations during the struggle: "The loss of property I treat with contempt, and in this the British have struck deeper than I suspected – but the dread of my family suffering from want – Oh my God!"
Thomas McKean, another signer, later recalled his ordeal during the war for independence. He was, as he wrote, "hunted like a fox by the enemy," and "compelled to move my family five times in a few months, and at last fixed them in a little log house on the banks of the Susquehanna" river, only to have them there harassed by hostile Indians.
The cause that those 56 men – and so many others — pledged everything to fight for, was a worthy one. But the concerns and issues that bring us together here this evening are much weightier and far more important.
What's at stake today is not mere political independence, or freedom from unjust rule by a monarch in a faraway land, but a struggle for our future as a honorable, prosperous, ordered and cultured nation; a struggle for all that makes life worth living for anyone with a sense of principle, heritage and self-respect, for anyone who cares about the future beyond his own all-too-short lifetime.
Long after the war for independence had ended, and the USA was firmly established, a few looked back in their old age and wondered if they had done the right thing in 1776. Benjamin Rush , a Declaration signer, was saddened by the how society had changed. He lamented that America had become, as he put it, "a bedollared nation" – that is, a society concerned above all with individual self-interest. In a letter to John Adams in 1808, he wrote: "I feel pain when I am reminded of my exertions in the cause of what we called liberty, and sometimes wish I could erase my name from the Declaration of Independence."
Adams responded immediately. He wrote: "You and I, in the Revolution, acted from principle. We did our duty, as we then believed, according to our best information, judgment and consciences. Shall we now repent this? God forbid! No! If a banishment to Cayenne [in South America] or to Botany Bay [Australia], or even the guillotine, were to be the necessary consequences of it to us, we ought not to repent. Repent? That is impossible. How can a man repent of his virtues?"
This outlook was echoed by another renowned American, Robert E. Lee. "Duty," he wrote, "is the most sublime word in our language. Do your duty in all things. You cannot do more. You should never wish to do less."
On this anniversary of American independence, it is altogether fitting that we recall the sacrifices and the outlook of the men who acted boldly out of principle, and risked everything in following the dictate of their conscience.
May that same spirit of honor and duty inspire us today.
---
Edited text of a talk given on July 6, 2013, at a meeting in southern California of the American Freedom Party.
INSTITUTE FOR HISTORICAL REVIEW