~~~~~~~~~
WORDPRESS IS A GREAT PROGRAM, AND I AM GLAD IT EXISTS, BUT IT DOES HAVE LOTS OF PROBLEMS. THERE ARE MANY WORDPESS TEMPLATES, BUT THE ONE I AM USING HAS BIG PROBLEMS WITH FONTS AND FONT COLORS. QUITE FREQUENTLY IT DOES NOT DO WHAT I INSTRUCT IT TO DO. IT PICKS THIS AWFUL PURPLE COLOR AS FONT COLOR, BUT NOT ALWAYS. BUT TO FIX ALL THE FONT AND COLOR PROBLEMS IS JUST TOO MUCH WORK. I AM FOCUSED ON CONTENT. BUT IT DOES MAKE THINGS LOOK TACKY. WITHOUT KNOWING MARK UP LANGUAGE, IT BECOMES TOO TEDIOUS TO FIX ALL THE ERRORS SEPARATELY. SWITCHING PATCHED TEXT AND GRAPHICS OVER TO A NEW TEMPLATE WOULD CAUSE DIFFERENT PROBLEMS, SO I AM STUCK WITH THIS.
~~~~~~~~~
GULLIBLE SHEEP HAVE NO PROTECTION FROM CUNNING WOLVES! THAT'S WHY WE NEED LEADERS WHO ARE FATHERS AND MOTHERS TO OUR NATION, LEADERS WHO LOVE OUR NATION AND OUR CULTURE. NOT JEWS! THEY HATE US. READ THE TALMUD! THEY LITERALLY HAVE THE ORDER FROM THEIR GOD, SATAN, TO MURDER ALL NATIONS. IT'S IN THE OLD TESTAMENT AND IT IS IN THEIR TALMUD EXPLICITLY EXPRESSED HUNDREDS OF TIMES. DUE TO MEDIA DECEPTION, AS ALL MAINSTREAM MEDIA IS JEW-OWNED, PEOPLE DO NOT KNOW WHAT WE ARE UP AGAINST.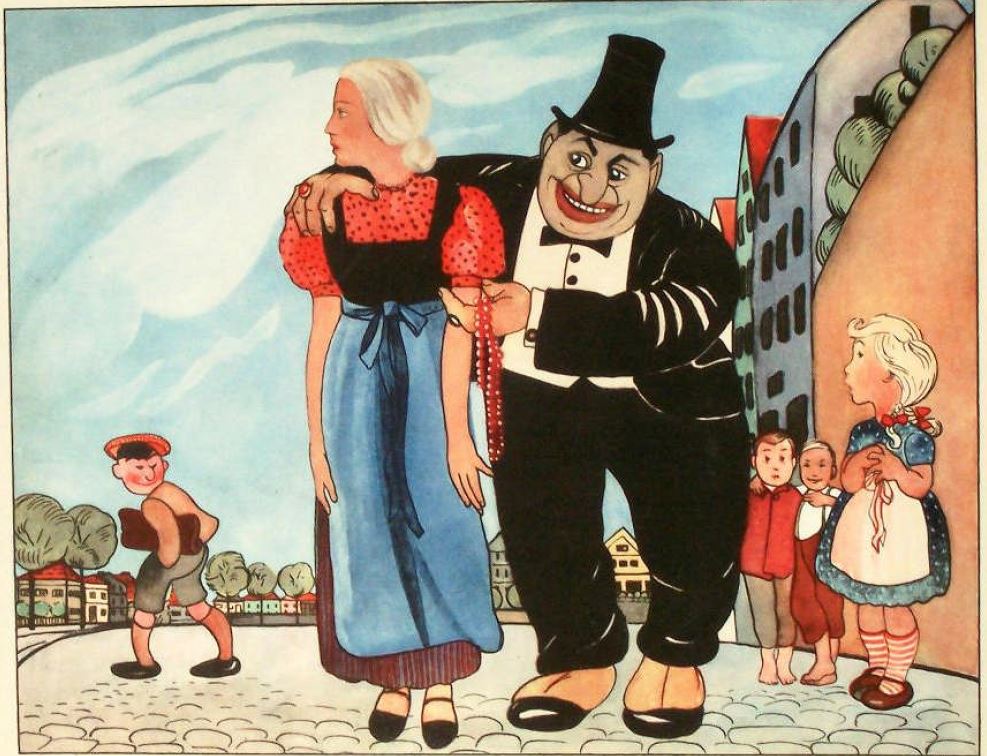 #
FAIR USE NOTICE: These Website Videos, audios and books may contain copyrighted images and prose which have not always been specifically authorized by the copyright owner. Such material is made available to advance understanding. It is believed that this constitutes a 'Fair Use' of any such copyrighted material as provided for in section 107 of the US Copyright Law. This media is for informational purposes only and not to be incorporated in sales!
Article 19 of the Universal Declaration of Human Rights states: "Everyone has the right to freedom of opinion and expression; this right includes freedom to hold opinions without interference and to seek, receive and impart information and ideas through any media and regardless of frontiers."
Universal Declaration of Human Rights-eng
###
Artikel 19 der Universalen Menschenrechte: Jeder hat das Recht auf Meinungsfreiheit und freie Meinungsäußerung; dieses Recht schließt die Freiheit ein, Meinungen ungehindert anzuhängen sowie über Medien jeder Art und ohne Rücksicht auf Grenzen Informationen und Gedankengut zu suchen, zu empfangen und zu verbreiten.
Resolution 217 Allgemeine Erklaerung der Menschenrechte-ger
United Nations Website – Articles
###
THIS WEBSITE IS PRODUCED IN THE UNITED STATES OF AMERICA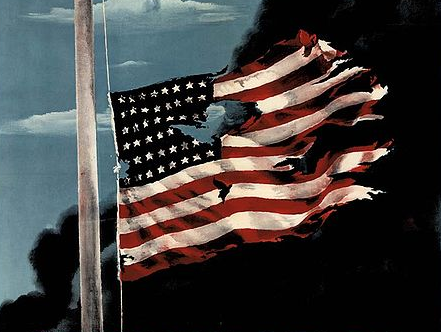 – My work is protected under The First and Second Amendment to the U.S. Constitution which guarantees Free Speech and Rights to Weapons. –
AMENDMENTS TO THE CONSTITUTION OF THE UNITED STATES OF AMERICA
Amendment I.
Congress shall make no law respecting an establishment of religion, or prohibiting free exercise thereof; or abridging the freedom of speech, or of the press, or the right of the people peaceably to assemble, and to petition the Government for a redress of grievances.
Amendment II.
A well regulated Militia, being necessary to the security of a free State, the right of the people to keep and bear Arms, shall not be infringed.
***
Speaking of killing other races, like some do, if not in self-defense, is a crime in my eyes because it is a threat, and a threat to their life harms citizens, and is not "free speech" in the purpose it is meant in the Constitution. If any of the writings posted here or any videos posted here promote such an evil act, I distance myself completely from the authors, though they might have other important things to say. I might as well mention the "other" free speech, pornography. Pornography is sleazy, disgusting, a rapist, abusive and criminal behavior of perverted humans who are infecting our society with their perverted filth to 1) make money and 2) to ruin us. This is in no way free speech as intended by the founders of the United States, but an intrusion into our society linked with crimes committed against the actors as most of them are kidnapped, coerced, or emotionally / financially enslaved young people and even children. We have much more important things to do than gawking at perversion!
I object to publicly promoting homosexuality! Hating homosexuality is not hate toward a homosexual individual but self-preservation. Therefore, it is not hate speech. Open homosexuality harms our children and our society at large. Let them do their perversions back in the clothet! I resent their perversion being shoved into my face everywhere I look. I do not hate homosexual people at all. I hate the perversion and don't want it around me!!! I hate the promoters of the perversion. In the past, where I was located and worked, I have met many homosexual men and women via business and many of them I liked. So I do not hate homosexuals!
Further, I object to race mixing as it destroys the gene pool of each race, and I am particularly concerned with the white race as I am white. I resent the promotion of Negros dating whites all over the media and the advertisements with all kinds of races pairing with whites. This does not mean I hate other races; it means I want to preserve my own race as I can relate to them better than to any other race since we have greater cultural and intellectual similarities. For the most part, all races are the most comfortable with their own race if they grew up in the same culture. And, furthermore, it behooves other races to preserve their own race as well as race mixing causes genetic, emotional and cultural confusion. We need to stop blood mixing with other races! We the people, we the races, have the power to stop this. It's time to face up to our destruction and stop the wild and stupid entertainment leading us down the wrong path.  The ship is sinking!
DEUTSCH – ENGLISH BLOG
I declare my opinions about many things on this website. I have come to my opinions only after researching many subjects in books, on websites, in articles, and videos by others in both the German and English language. While I do not know anything 100% for sure where I could not have been present, my conclusive opinions are based on collecting much information about historical activities and from honorable people coming to reasonable and logical opinions on many things on my own. Further I have personal experience with the American occupation in Germany and my German family with Soviet Russia.
It is only possible to use general terms when writing. All authors do this. But, when in a negative way I use the general term Americans, British, Russians, Jews, and all races, etc. my criticism pertains only to those of them who have done and are doing harm to the German people and all people on this earth. In no way am I accusing innocent citizens of any race or creed of anything bad!
While I sometimes write in anger, and so many people are confused about anger, let it be known that anger with me does not equal violence. Anger is a God given gift of arousal to take steps to put the offenders in their place with truth and to motivate oneself to speak out. Also, many people confuse anger at an issue or an act with anger at a person. If I get angry at a person's act it does not mean I hate the person. I hate the act. Often people attack me instead of attacking the controversy. This is wrong. Debate is about the subject or the act not about the person. The media promotes attack on the messengers. This is done on purpose to be an example for us to do the same. A very evil strategy by the media.
Disclaimer: There is probably some nonsense on some websites I am posting or linking to;  along with good articles stating the truth. Since some websites are like a labyrinth, I have no control over lies told along with the truth. I have no time to ferret every lie out. Adolf Hitler was not a Jew and not involved in banking with the Jews. The money that ran into Germany was through German-Jewish bankers for the Jews and Communists to turn Germany into another Soviet Union and to pay assassins. I am sure that at times, when the enemies of the Germans want to accuse Germans, they represent Jews as "Germans." When the Jews want to be victims, they call Jews in any country "Jews." And if it was a Jew in Poland who committed a crime, I'm sure they will call him a Pole, to hide the fact that he is a Jew, etc.
The Jews are a special case, and again I am only writing against and about those Jews who have harmed peoples or those who are still harming them. However, since I have found out the truth about history and the guilt of the Jews, I avoid Jews. Jews tend to gravitate toward Germans. I think the ignorant Jews want to be accepted and the evil Jews want to spy on us to see if we say something wrong about jews. Much of my writing is about the crimes of the Jews because these crimes are at the base of the disasters in the world. This is a fact that cannot be avoided. In the beginning of writing my blog, I avoided direct accusation of the Jews. But the more I learn of history the more obvious it becomes that the Jews are our disaster. They used to control our kings and queens with money, and over the last century they have gotten rid of them by revolutions. And the last 100 years they have been controlling the United States and Europe more fiercely than before. The Jews are liars and deceivers to non-jews, they are murderers of the BEST non-jews, as ordered them by the Talmud. They are genociders, as ordered them by their Satanic god in the OT, invented by them as they re-wrote the history of the white race turning it into the Old Testament.
The Jews are at the core of eliminating the white race, where the German people are their foremost target with their lies and wars. THE EVIL OF THE JEWS IS SO HUMONGOUS, SO PERVASIVE, WORLDWIDE, THROUGHOUT KNOWN HISTORY, THAT IT IS OVERWHELMING. THE SUBJECT 'JEWS' COULD KEEP A WRITER BUSY ALL HIS LIFE.
Liebe Deutsche!
Wie viele von Ihnen schon wissen, die Wahrheit ueber Hitler und die zwei Weltkriege ist im Juden-Deutschland, und Oesterreich, verboten! Deshalb hat man meine Internet Addresse (I.P.) jetzt zum grossen Teil in Deutschland blockiert.  Bitte schreiben sie immer die volle Addresse ein wenn Sie suchen, naemlich http://www.germanvictims.com und laden sie so viel runter wie sie können mit Verweis auf meine Heimseite als Quelle und verteilen sie es. Alles darf kopiert werden, es sei denn der Artikel sagt 'copyright,' was nur sehr selten der Fall ist, aber immer nur mit der Quellenangabe von dem Verfasser den ich auffuehre und meine Quelle. Alle Bücher sind 'public domain' und dürfen heruntergeladen und verteilt werden falls sie nicht verboten sind in Deutschland und Oesterreich, usw.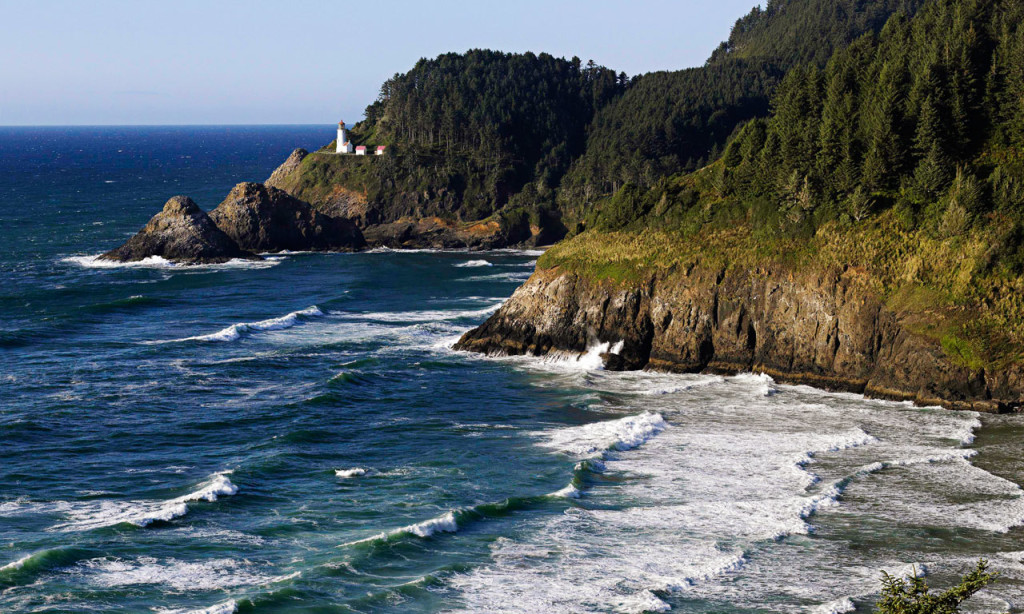 * * *
Wie man meinen Blog liest: Obwol nur ca. 50 Seiten von meiner neuesten Information auf der rechten Seite unter "Recent Posts" aufgefuehrt sind, habe ich viele hunderte aeltere Seiten. (z. Zt. ueber 1,000)  Deshalb hilft es rechts auf der Seite unter "Categories" (Kategorien) zu suchen. Auch wenn die Kategorie nur English ist, sind dort auch deutsche Artikel. Die Artikel auf dem Kopf und unter "Header Pages" sind nicht suchbar nach "Categories" (Kategorien). Unter der Categories koennen sie jetzt auch "Deutsche Seiten" waehlen.
Generelle Information, hauptsaechlich videos, Links zu anderen Heimseiten Artikeln und meine neuen freien pdf Buechern, sortiere ich auf AKTUELL-NEW oben in Kopf regelmaessig ein.
Fuer deutschsprachige Leute gibt es dann eine Liste von allen Deutschen Seiten, aber es gibt viele gemischte Seiten, Deutsch-English. Also nicht nur auf deutschen Seiten Sucen.

About the Jewish-initiated indoctrination to fight against "hate speech" and call people "haters" who point out evil and perversion," I have this to say:
LOVE GOOD AND HATE EVIL!
LOVE TRUTH AND HATE LIES!
LOVE BEAUTY!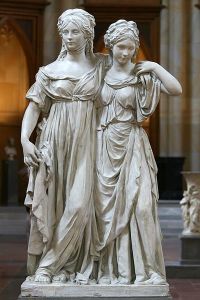 This is beautiful German art!
AND HATE UGLINESS!
This sculpture below is ugly, and it is a lie about man! This is why it is not inspiring for our spirit but depressing and confusing.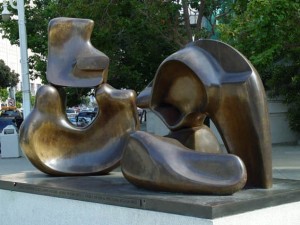 It is very ugly art! It's actually not art but junk. It hits you on a low animal energy level (everything has vibrations) and brings your well-being down a few octaves. It leaves you with a dark feeling and reflects what we have become as a society! This, as many other pieces of ugly art and many other ugly things in our society, have been put into our lives, ON PURPOSE, by our enemies to destroy the beauty in us by getting us used to ugliness and to throw us off our center, to disconnect us from our core that is thousands, and even hundreds of thousands years old. People who create ugly, dark art, have a depraved mind, and are not inspired by high things and beauty. Look around you, how ugly so many things have become! If art is not speaking to the divine in you, lifting you up, giving you ideals you can strive for in yourself, it is working on debasing you. PURPOSELY! And mongrel dogs and mongrel people are the mode. Don't buy into it. The pure race of people (and animals) is the most beautiful race, whether negro or white, or any race. The pure race has a unique look throughout its people. This is not to say to hate mongrel people, but to stop now to mix the blood of the races to preserve what is still around in true races. It also does not mean to get rid of mongrel dogs. But to stop mixing breeds.
Many people, especially in the United States, have 3 or 4 races mixed into them. This does not mean not to care about these people. We need to care about all people, and most of us do. But, from now on and for the future of each race's survival, we must stop race mixing. This race-mixing was induced by our enemies who want our cultures, pride, and racial beauty destroyed.
GREED AND INAPPROPRIATE HATE FROM OUR ENEMIES BRING US THEIR DECEPTION AND LIES. THEY ARE THE REAL HATERS, HATING GOODNESS AND BEAUTY. TRUTH IS BEAUTY. SO THEN THEY CALL TRUTH SPEAKERS 'HATERS' AND HAVE CREATED HATE LAWS TO COVER FOR THEIR CRIMES AGAINST FREE SPEECH IN A SOCIETY. THE ONLY ONES WITH FREE – AND FILTHY – SPEECH ARE THE JEWS AND THE BLACKS. THE BLACKS ARE BEING USED BY THE JEWS TO DRIVE THE HATE AGAINST WHITE PEOPLE. THE FACT IS, THE BLACKS HAVE BEEN IMPORTED AND AND HELD BY THE JEWS FOR THE MOST PART IN THE U.S. THE JEWS, THE WORLD DESTROYERS FOR CENTURIES,  CAN NEVER BE CHANGED! NEVER! THAT IS BECAUSE THEY HAVE RAISED THEIR PEOPLE FOR CENTURIES WITH THE LIE THAT THEY MUST STEAL ALL POSSESSIONS FROM THE GENTILES (NON JEWS) AND KILL ALL THE GENTILES. WE MUST FIGHT THEM WITH THE UTMOST OF OUR STRENGTH BY REALIZING THE GREAT ACCOMPLISHMENTS OF THE WHITE RACE (NEVER MIND THE ROMAN CHURCH'S WITCH HUNT, ETC., BECAUSE ROME IS A BASTION OF JEWISH INFILTRATION.) WE ARE ALL TO BE TRUE TO OUR OWN RACE, OUR GENETIC HERITAGE, OUR HISTORY, OUR CULTURE, AND OUR SENSE OF BEAUTY AND DIVINITY. IF WE HAVE LOST THESE QUALITIES, WE MUST FIRST RETURN TO THEM!
TRUTH IS THE MOST BEAUTIFUL THING!
This is German 'Nazi' truth by Arno Breker!
IF WE ALL WOULD LIVE IN TRUTH, HARM WOULD RARELY COME TO ANY OF US.
BUT THERE ARE MANY PEOPLE WHO LOVE LIES AND HATE TRUTH.
DECEPTION AND LIES CAN HAVE HORRIBLE CONSEQUENCES; THEY HAVE LED TO THE TORTURE, RAPE, ROBBERY AND DEATH OF HUNDREDS OF MILLIONS OF PEOPLE IN JUST ONE CENTURY ALONE.
JUST BECAUSE YOU ARE GOOD, NEVER ASSUME OTHERS ARE GOOD. THIS IS CARELESS, IGNORANT AND VERY DANGEROUS AND COMES FROM THE PURPOSEFUL MISGUIDANCE OF THE CHRISTIAN CHURCH, ESTABLISHED BY THE JEWS TO TAKE US DOWN.
MEASURE PEOPLE BY WHAT THEY DO AND NEGLECT TO DO; NOT BY WHAT THEY SAY. WATCH WITH A CAREFUL EYE. BE SUSPICIOUS, IT'S A BUILT-IN NATURAL SURVIVAL DRIVE.
GULLIBLE SHEEP HAVE NO PROTECTION FROM CUNNING WOLVES! THAT'S WHY WE NEED LEADERS WHO ARE FATHERS AND MOTHERS TO OUR NATION, LEADERS WHO LOVE OUR NATION, OUR CULTURE, AND OUR PEOPLE. ADOLF HITLER WAS SUCH A MAN, STRONG, NOBLE, JUST, INTELLIGENT, DETERMINED, WITH A GIGANTIC HEART FOR THE GERMAN PEOPLE. WE MUST LOVE OUR OWN PEOPLE, NOT JEWS! JEWS HATE US! SURE, THEY ARE GOOD ACTORS BECAUSE THEY WANT TO BE LIKED SO BADLY. READ THE TALMUD (EXCERPTS ON MY WEBSITE)! THEY LITERALLY HAVE THE ORDER FROM THEIR GOD, SATAN, TO MURDER ALL NATIONS. (SOME RABBIES HAVE ADMITTED THAT THEIR GOD IS SATAN.) IT'S IN THE OLD TESTAMENT AND IT IS IN THEIR TALMUD WHERE THEIR HATE OF NON-JEWS IS EXPLICITLY EXPRESSED HUNDREDS IF NOT THOUSANDS OF TIMES. ONE OF THE SAYINGS IS: "THE BEST OF THE GENTILES YOU SHALL KILL." (AND THAT WAS THE GERMANS UNTIL 1945.)
The only hope for us is consciousness – becoming conscious of their world-wide deceit, cunning, rape, robbery, torture and murder.
The most gullible sheep are CHRISTIANS. I once belonged to them. Christianity, I've concluded, is a Jewish invention superimposed on stolen Nordic mythology and history that the Jews altered to suit their greed and lusts. In other words, the Jews are the original identity thieves (of our Nordic history), placing themselves into the theater of history of the great Nordic men and then documented a falsified and debased history in the Bible, with lots of Jew-serving verses and stories, of course. For centuries, Rome, filled with Jewish scribes pretending to be Christians, wrote our false European 'history' books. They have controlled everything for at least two thousand years. They have been the advisors in our kingdoms of Europe, indebting the kingdoms and ruining their wealth and leading them into war against each other.
Once the shock of truth hits home, one wakes up. Now I am keeping my eyes out for the cunning wolves, who are in fact enemies of the Christians and the enemies of all people. But I am no longer a church and Bible Christian. Unless we know the truth in history, we are like children BLINDLY trusting our government and media as if they were our daddy, which will lead to our 'death.' Why? Because an international criminal gang has hijacked our government and has been using and manipulating the people of the U.S.A. for about 100 years now (actually since the Civil War) tearing us up slowly in a hostile takeover of our government while we have been 'partying wildly' with their liquor, their drugs, and their consumer goods, not to mention the "sexual revolution" and "women's liberation" – which also came from them –  that destroyed our family lives. This pack has been and is devouring country after country and their people using the American and NATO soldiers as mercenaries letting blood for this pack.
We Americans are no exception in their blood lust.  While they put us into bondage with feeding us Christianity – their style – pretending to be our Judea-Christian brothers, they have, at the same time, always worked on getting rid of Christians around the world and intensified this goal during the last 60 years in the U.S.A. through abuse in the media and in real live cases. In Russia the Jews slaughtered tens of Millions of Christians between 1916 and the 1970s! Of course, many of the Jews gave the orders behind closed doors and the Russian people were slaughtered also by Russians or later Chinese. The Jews were not only the murderers at times, but they were primarily in commander positions in the slaughter in Russia. The Jews also brought Communism to China ending up with Jew  Chairman Mao killing 40 Million Chinese. Yes, he was a Jew. That's the power of deception.
* * *
Many pages have links for articles and books in both English and German – Some pages are all German or all English
Besides issuing new posts, new articles, new information and new books are also added to my old posts on an ongoing basis. So please check back on pages you have visited before.
###
Neue Information, Artikel und Buecher werden immer wieder auf die meisten alten Seiten hinzugefuegt. So bitte Seiten wieder besuchen!
Viele Seiten haben links in beiden Sprachen, Englisch und Deutsch
THIS BLOG IS FOR THOSE SPECIAL PEOPLE WHO ARE TRUTH SEEKERS WHO HAVE THE COURAGE TO LOOK AT THEIR COUNTRY'S CRIMES AGAINST THE GERMANS AND LEARN FROM THAT ABOUT THEIR OWN DESTINY. 
DEUTSCHLAND IST UNSCHULDIG. EWIG LEBE DIE WAHRHEIT!
GERMANY IS INNOCENT – MAY THE TRUTH PREVAIL IN ALL ETERNITY!
QUENELLE!