PICTURE OF NAZIS
#
I ACCUSE THE AMERICANS!
#
Those who make false accusations are under God's judgment (Psalm 5:6). As followers of Christ, we can expect that people will sometimes make false accusations against us, but hear Jesus' encouragement: "Blessed are you when people . . . falsely say all kinds of evil against you because of me [Yes, the Germans were true and honest and 95% of them were Christians!]. Rejoice and be glad, because great is your reward in heaven" (Matthew 5:11–12). No matter what others say about us falsely, we rely on God's Word: "Though the arrogant have smeared me with lies, I keep your precepts with all my heart. Their hearts are callous and unfeeling, but I delight in your law" (Psalm 119:69–70).
First off, no Jews were genocided!!! That is the big lie to hide the crimes of the Allies throughout Europe, getting the focus away from them and calling the Germans "evil", AND TO KEEP GERMANY AS A SALVE STATE OF THE U.S.A. TO EXPLOIT FINANCIALLY FOR 70 YEARS NOW WITHOUT GERMANS BEING ABLE TO SPEAK HISTORY TRUTH WITHOUT BEING RUINED. Because the Germans are so "evil," the Allies say, they have not been getting their sovereignity back and have been made into work slaves and tax payers for the Jew-Americans and Allies for the last 70 years working for Jewish and American and Allied firms instead of their own, having their land slowly robbed away. All the while the Germans' mouth has been taped shut in history truth and any area that would further their German culture or turn it back to where it once was is blocked with defamation. Any truth speaking about the war or Hitler or the Holocaust lie will be severely punished with career loss, fines, and prison.  But that's not all of it. Thousands of German books that have nothing to do with history from 1933 to 1945 or later have been banished for the Germans. A convenient SCAM.  Almost 1 Million of these Nazis, pictured above, mothers and children – and grandparents – were bombed to death in civilian neighborhoods and inner cities by the Americans and Brits as Churchill said: "To fry them." Yes many burned alive from the sulfur bombs, a slow death. About 5 Millions of these German mothers and daughters were gang raped continuously by Allied soldiers throughout Europe, including by American soldiers from 1944 to 1950 to 1952. Nearly 6 Million civilians of these Nazis were starved to death after the war from 1945 to 1950 under Grand Commander of Europe, Jew swine Eisenhower pretending to be a "Christian."  And 20 Million of these Nazis were driven from their homelands and their homes up til 1949, primarily in the East. 5 Million of them perished because of murder, rape, illness, and starvation on their treks to find safety back in Germany proper. And then there were the German soldiers… Millions died in combat and millions were murdered in death camps by all the Allies around the world. Eisenhower starved to death over One Million German soldiers on the Rhine Meadows alone. The newer number ist estimated to be nearly 2 Million bei Eisenhower alone. Most of the other Millions died in Russian prison camps, British, Polish, French, etc. And then there was the Nazi-Hunt after the war with over 1 Million good and honorable German men on the list of the Jew-run-Allies murder campaign. For what were they hunted? These were innocent people! Most of them were murdered. National Socialism (so-called Nazis) was the most sucessful and people honoring government system, all to the contrary to what our Western governments tell us to hide their genocide plan of country after country. How many wars has America led since WW2????  And the Allies killed our elite in the Kangaroo Court Nuernberg, a one-sided court where communist Jews, atheists and Christ haters, and German haters who crawled out of a hole in Russia or Poland or the U.S. reigned, dishing out "justice" on honorable Christian people, and where only the Allies could bring charges-most of them fabricated so the Allies could hide their crimes. To get "confessions" of the Germans about crimes they did not commit, they used torture on their genitals and threats to kill them and to send their family to the death camps in Russia, if they did not sign false confessions. The Germans often did not even understand what they signed because of the language barrier; but they were forced to sign. And then there were all the financial crimes committed by the Allies against the Germans, the thievery and robbery of all our German goods, our gold, the dismantling of our factories, our earthly riches, and our coal so we were all freezing.  We had to live on about 800 calories a day per adult – we were starving – millions perished in the cold from not having a home and not enough food. On it went with the stealing of our tens of thousands of patents, all our businesses, the emptying of our libraries (our culture), hauling off everything to the four corners of the earth, including our civil records, where the crimes of the Allies were carefully logged and on and on and on the crimes go… All the Americans today ever want to talk about is their damned Holocaust addiction, a so-called genocide that never happened. Or they bring up Hitler, accusing him of being evil, when they do not have the foggiest idea of what the facts about the man are since they love to accuse, just like Jews, and would never bother to search for the truth. What do they care?! They give a hoot! Most of them never suffered war, or gang rape, or torture to death. As long as it happens to others, why would they bother?! It's much more convenient to "just go along" with the American way, learned from the Jews which made the Americans into obedient sheep. There they stand and say "Oh, we must never let something like that (the so-called Holocaust) happen again" when, in fact, the Americans have been holocausting tens of Millions of people in Germany, Korea, Vietnam, Iraq, Afghanistan, Ukraine, etc., including hundreds of thousands of their own American soldiers by sending them into wars to get the Jews closer to controlling the world. All this they have done and are still doing in cahoots with their buddies the Jews, blind sheep going to the slaughter themselves. The Christians don't even believe what Jesus said in the Bible about Jews but invite the Jews into their church, even as leaders and pastors. According to my research, Jesus most likely was a German from the tribe of Juda who lived in one of their homelands, Palestine. A land the Jewish Nomads invaded and by blackmailing Cesar, they murdered the German children under 2 (Jew Herod order) and finally succeeded to murder all German tribes or drive them out. Since the German tribes were infiltrated by the jews and also morally degenerated to some extend by the Jews, Jesus tried to bring them back to older Germanic standards; however many of Jesus' versus have been changed by the jews to serve the jews!!! Jesus was indeed the son of a king, he was the heir to the throne of Juda. But as the Jews were infiltrating and taking over the tribe of Juda (and many other Germanic tribes, like the tribe of Benjamin), they murdered him and made a story out of it that serves the Jews via the Roman church with was and is a Jewish empire, on the bottom the ignorant sheep, and an the top the evil leaders. Now that is history truth!!!
42Jesus said unto them (the Jews), "If God were your Father, ye would love me: for I proceeded forth and came from God; neither came I of myself, but he sent me. 43Why do ye not understand my speech? even because ye cannot hear my word. 44Ye are of your father the devil, and the lusts of your father ye will do. He was a murderer from the beginning, and abode not in the truth, because there is no truth in him. When he speaketh a lie, he speaketh of his own: for he is a liar, and the father of it. 45And because I tell you the truth, ye believe me not. 46Which of you convinceth me of sin? And if I say the truth, why do ye not believe me? 47He that is of God heareth God's words: ye therefore hear them not, because ye are not of God.
And so likewise, the Americans hear not the good German people and the good American, French, etc. people who have tried to tell them the truth for decades. No, they go along with the herd for their OWN SELFISH BENEFIT, JUST LIKE JEWS.
The Americans (Germans, Europeans) cater to the Jews like a host caters to a parasite. Americans are dying of Consumption by their parasites who have a ferocious appetite for taxes and all their property, and who are planning Purima Fest to eradicate all the American Christians in the very near future, just like they annihilated the Christians in Russia when they toppled Russia turning it into the Communist Soviet Union. Who, you "smart" Americans – who seem to think you know it all and "you are the best, as in good people" – who do you think has brought Communism to Russia, China? Korea? Cambodia? Vietnam? Cuba? South America? And so many more countries the Americans have taken down! Your friends, the Jews, of course, and their well-paid servants in the U.S. leadership and military, a government Not "by the People and for the People" but by "Despots Against the People!" A government that takes Christianity down in public places and erects the Jewish symbol (anti-Christ) in front of the White House and Satanic (the devil's) symbols in public!!! How insane have Americans become??? These tricky fiends who have created Communism in many countries, then send your brothers, cousins, and fathers to "fight Communism" so they can sell weapons and "rebuild" the destruction left behind by giving loans, (how nice!) making incredible amounts of interest on it and enslaving the citizens left over in those countries with interest for decades to come; or they will kill them if they do not go along with the Jew-USA plan. Devastating people and bringing Communism to them, calling it "Democracy" is what they do. They love to eliminate people and have long proven that by the 200 Million they have eliminated by murder and wars in the last century alone.  The elite and the most intelligent who will stand against them, will almost always be eliminated because the Jew-USA wants pretty ignorant people who don't understand what is really going on in WORLD HISTORY and in today's world and their own country. That's why they eliminated the intelligentsia in Germany who would have spoken truth to the world, and the intelligentsia in all their wars and worldwide revolutions they have instigated, just like they eliminated the intelligentsia of the so-called Nazi time AND THEREAFTER for many years, and even still today with phony Jew-run courts in Germany that DO NOT ALLOW DEFENSE, ONLY HEAR-SAY OF THE JEW. Now that's the Reality and History Truth!

Americans ought to talk to their government about Holocausts it is committing and not to me! I am sick of you hypocrites bringing up Hitler or the so-called Jewish Holocaust when I am in the public! You hypocritical Christians have the nerve to stand in the church and talk of "love" when you are so cold-blooded in your false accusations of the German people and go into many countries eliminating civilians, not to mention innocent leaders and their military. You American Christians LIVE A LIE because for over 100 years you have been controlled by the Jews. It started with the Federal Reserve Bank that is not Federal at all but Jewish. You are full of self-deception. Like the Jewish Rabbis say: "Give me the money of a country, and I care not what the citizens want." Americans are responsible for the Russians overcoming the Germans in WW2 by supplying huge amounts of tanks, planes, and weapons to the Soviets, the Communist Jews. Americans are responsible for starting war against Germany just like they did in WW1, though we Germans have never done anything to the Americans, to the contrary, we have helped build America. You have shamed the German-Americans and silenced them and sent them off to kill their relatives in Germany, twice!!!  Americans are primarily responsible for the Jews gaining control over the earth who are such destructive people in their desire to gain power and control, turning this planet into a poisoned place, poisoned food and water, chemicals raining from the sky to destroy us, high technology making us ill and sterile and used for other evils, for brutal animal slaughter by the Jews, for Satanism and slave sex trade, pedophilia, glorifying homosexuality, turning children into idiots in school, wars and civil wars around the world. This is the result because Americans fought for the Soviets. It's the result for Germany losing. Mind you: Hitler said that "if the Jews win, humanity will be destroyed and life on earth will probably cease to exist for Millions of years again…" The future does not look good because the Jews won. Roosevelt was a Jew. Churchill was a Jew. Eisenhower was a Jew. And Stalin was probably also a Jew. And there are many others. Merkel is a Jew. Putin is a Jew. Obama might be a black Jew. There are Chinese Jews, the Arab kingdom is Jewish. The British kingdom is Jewish. And on and on I could list hundreds.
###
"HERE WE HAVE A PICTURE OF SO-CALLED "BAD, BAD NAZIS."  These two children most likely slowly burned to death in the sulfur bombs, or were raped, tortured to death, or starved to death. If they survived, they have been marred for the rest of their lives having to live not only through the agony of the war but afterward through the cruelty of the lies of the victors having their parent and grandparents defamed and having BEEN SILENCED by 'Jew-victor laws' put above the constitution of the German Kaiserreich. These children knew that they had something decent to eat again and how beautiful Germany was because of Adolf Hitler. Many Germans, especially soldiers, took their lives because they could not cope with the lies of the victors anymore. I know what it feels like to some extend as I suffer from the great injustice of the Allied lies – sometimes it is almost unbearable – but I was not a soldier, giving my all for eradicating our enemies only to find out they won and are making up the most horrific lies about us Germans. Some of those who took their lives were close to me. "Thank you" America for perpetuating the lies about the "bad, bad Nazis!" I see how you ostracize me in the community in the U.S.A. for speaking a few words of truth! The "Nazi virus" seems to be in every fiber of your social live and in your soul, even. The sad part is, you don't know how you are contributing to your own demise by supporting the Jewish/Allied lies! I have tried here and there in public to wake you up, but you just don't wan to hear about it and exclude me. Wowe to us all!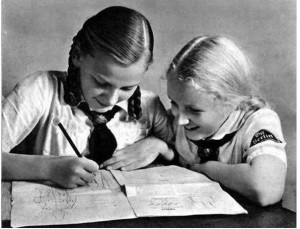 The Creature From Jekyll Island-By Edward Griffin-pdf
Mullins Eustace-The Secrets Of The Federal Reserve 227P.
#
– My work is based on The U.S. Constitution guaranteeing "Free Speech" –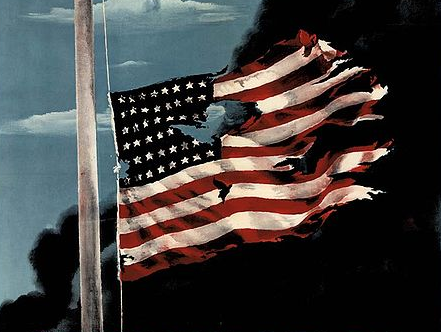 #
Der amerikanische Universitätsprofessor Austin App schrieb schon bald nach dem 2. Weltkrieg: "Jeder Deutsche, der sich den Alliierten gegenüber schuldig fühlt, ist ein Tor. Jeder Amerikaner, der das erwartet, ist ein Schurke".
The American University Professor Austin App wrote soon after
WW2: "Every German who feels guilty before the Allies is a fool. Every American who expects this, is a scoundrel. "
Die Lüge ist einer der schlimmsten Verstoße gegen die Menschheit denn sie kann zum Tod, Armut, Mord, Revolutionen, Kriegen, und vielen anderen schwerwiegendsten Dingen führen. Deshalb lehrt man unsere Kindern zu luegen.
DEUTSCHLAND IST UNSCHULDIG – BEWEIS HIER (Mehr Beweise auf meiner Heimseite):
They are everywhere… Sie sind ueberall…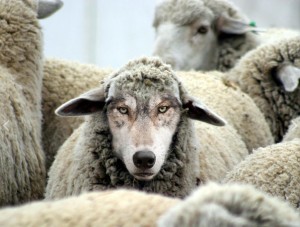 ###
IT'S TIME TO THROW OFF THE WIMP WE HAVE BEEN TRAINED TO BE BY DECEPTION – LISTEN TO SPIRITUAL TRUTH SPOKEN THAT RINGS AS TRUE AS NOTHING ELSE I HAVE HEARD, CHAPTERS 6, 8, 10, 11, 12, 13, 14 AND 15
###
– May 8 "LIBERATION" WHEN GREATER HELL STARTED FOR THE GERMAN PEOPLE AND THEIR SUPPORTERS –
THE ALLIES STARTED BOTH WORLD WARS ORDERED AND FINANCED BY BRITISH, mostly JEWISH BANKERS. THE ALLIES TORTURED, STARVED, AND RAPED AT LEAST 12 MILLION GERMANS TO DEATH AFTER THE WAR, INTO THE 1950s. INVENTED THE HOLOCAUST TO HIDE THIS CRIME!  GERMANS ARE GAGGED. IF THEY TALK, THEY GO TO PRISON. THOUSANDS OF GERMANS HAVE BEEN PROSECUTED IN A KANGAROO COURT AND IMPRISONED EVERY YEAR. ANGELA MERKEL IS A JEWISH COMMUNIST-U.S. AGENT AND CONSTANTLY LIES ABOUT THE NAZIS AND INSULTS AND ABUSES TODAY'S GERMAN PEOPLE. GERMANY IS NOT SOVEREIGN, BUT A U.S. CONTROLLED CORPORATION. GERMANY DOES NOT EVEN GET A PEACE AGREEMENT FOR 70 YEARS NOW! GERMAN NAZI LEADERS AND INTELLIGENTSIA WERE FALSELY ACCUSED AND MURDERED AT NUREMBERG. ONE MILLION OF THE BEST, NOBLEST, AND MOST INTELLIGENT GERMANS HUNTED DOWN AND MURDERED AFTER THE WAR AND FOR MANY YEARS THEREAFTER. MUCH GERMAN LITERATURE OF HUNDREDS OF YEARS, EVEN THOUSANDS OF YEARS, HAS BEEN CONFISCATED OR BURNED BY THE ALLIES TO DESTROY OUR GERMAN CULTURAL MEMORY. 30,000 BOOK TITLES ARE FORBIDDEN TO THE GERMANS TO READ. MOST OF THEM HAVE NOTHING TO DO WITH NAZI GERMANY BUT ARE OUR MOST IMPORTANT GERMAN HISTORY AND LITERATURE. THE U.S.A. ROGUE STATE IS TAKING DOWN COUNTRY AFTER COUNTRY, DESTROYING THEIR CULTURES CAUSING COMMUNIST FACTIONS FOR A JEWISH COMMUNIST, HUMAN-RIGHTS-DESTROYING WORLD GOVERNMENT. THE PRACTICE OF DESTROYING ANCIENT LIBRARIES AND CULTURAL MONUMENTS HAS BEEN GOING ON FOR THOUSANDS OF YEARS TO GIVE THE JEWS CONTROL OVER OTHERS MAKING THEM FORGET WHO THEY ARE. COMMUNISM IS JEWISH! SOUTH AMERICA IS BEING MADE COMMUNIST, COUNTRY AFTER COUNTRY. WHAT IF THEY COME UPON US IN THE U.S.? JEWISH-LED CUBA IS ONLY 90 MILES FROM FLORIDA!!! MARTIN LUTHER KING WAS A COMMUNIST, TRAINED BY JEWS, TO OVERTHROW THE U.S.A!  WHO IS MILITANT FARRAKAHN??? WHAT IS HIS PLAN???
RUSSIA WAS OVERTHROWN BY JEWS, FINANCED BY WALL STREET, MADE INTO THE COMMUNIST JEWISH SOVIET UNION, ATTEMPTED TO OVERTHROW GERMANY IN THE 1920s. HITLER SAW IT COMING AND KNEW IT WAS A BOLSHEVIK JEWISH SCHEME. THIS IS WHY HE EVENTUALLY WANTED THE JEWS OUT OF GERMANY. JEWESS COMMUNIST ROSA LUXEMBURG AND HER CRIMINAL GANG WORKED ON OVERTHROWING GERMANY IN THE 1920s JUST LIKE THEY DID RUSSIA. MILLIONS OF GERMANS WERE LEAD AROUND BY THE NOSE BY THE LYING JEWS AND BECAME COMMUNISTS BELIEVING THEIR HUNGRY LIFE WOULD BECOME BETTER FOR THEM. ROOSEVELT WAS A JEW. CHURCHILL WAS A JEW. STALIN WAS A JEW. ADOLF HITLER WAS AN HONEST, NOBLE, PEACE AND FREEDOM LOVING MAN. SO WE WERE ALL TOLD LIES ABOUT HIM. I ALSO BELIEVED GROWING UP THAT HE WAS AN EVIL MAN AND DID NOT FIND OUT THE TRUTH UNTIL I STARTED TO SERIOUSLY LOOK INTO REVISIONIST HISTORY. GERMANY WORKED ITSELF OUT OF ABJECT POVERTY AFTER WW1 AND WAS HAPPY AND MORE SUCCESSFUL UNDER HITLER THAN ANY COUNTRY IN THE WORLD. THIS NEEDED TO BE DESTROYED BY THE ENEMIES BECAUSE HE MIGHT HAVE INSPIRED THE EUROPEAN COUNTRIES TO FOLLOW HIS WAY AGAINST THE JEWISH BANKERS AND THEIR ONE-WORLD GOVERNMENT PLAN. SO LIES UPON LIES WERE INVENTED ABOUT HITLER AND HIS PEOPLE. HITLER RESCUED WESTERN EUROPE FROM COMMUNISM 75 YEARS AGO OR MANY OF US WOULD NOT BE ALIVE OR LIVE IN ABJECT POVERTY LIKE MY GERMAN FAMILY IN THE JEWISH SOVIET UNION. THE GERMAN SOLDIERS GAVE THEIR LIVES TO PREVENT THE FULL TAKE OVER BY THE RUSSIANS OF GERMANY TOWARD THE END OF THE WAR. THEY FOUGHT TO THE LAST MAN, MANY VERY YOUNG BOYS GIVING THEIR LIVES TO HOLD BACK THE SOVIET INVADERS. BUT THIS NEEDS TO BE KEPT HIDDEN BY MAKING HITLER INTO A MONSTER FOR THE PURPOSE OF DECEIVING THE WORLD ABOUT THE JEW-USA PLAN. MOST OF THE AMERICAN SOLDIERS, AND ALLIED SOLDIERS, UNKNOWINGLY, FOUGHT FOR RUSSIAN-JEWISH COMMUNISM AGAINST CHRISTIAN GERMANY AS GERMANY WOULD HAVE WON AGAINST THE SOVIET UNION, HAD THE U.S. NOT DELIVERED SOLDIERS AND MATERIAL TO THE SOVIET UNION. HITLER WAS A PRACTICING CHRISTIAN AND FOSTERED THE CHURCHES IN NAZI GERMANY. NOW COMMUNISM IS SLOWLY TAKING OVER THE U.S. AND EUROPE, HIDDEN BEHIND DEMOCRACY. SNEAKILY AND SILENTLY, BUT EVER MORE NOTICEABLY GOOD PEOPLE AND THE BEST OF THE BEST ARE ELIMINATED BY "ACCIDENTS" AND "ILLNESS" AND OUR CITIZEN RIGHTS ARE DIMINISHING.  WE HAVE FOREIGN MILITARY, MERCENARIES, FROM COMMUNIST STATES IN EASTERN EUROPE ALL OVER THE UNITED STATES. THEY WON'T BAT AN EYE TO SHOOT US.
JEWS BROUGHT COMMUNISM TO RUSSIA, CHINA, KOREA, CAMBODIA, CUBA, SOUTH AMERICA, AND THEN MAKE AMERICAN AND NATO SOLDIERS INTO CANNON FODDER TO FIGHT COMMUNISM. WHAT A DECEPTION! WHAT A CRIME AGAINST HUMANITY!  WHAT SATANIC SCHEME! U.S. CITIZEN RIGHTS ARE TAKEN AWAY BY CREATING FALSE FLAG ATTACKS INSIDE OF AMERICA BY THESE SAME JEWS AND THEIR HENCHMEN TO CURB THE FREEDOMS OF AMERICANS. THEY ARE PLANNING TO TAKE THE GUNS AWAY FROM AMERICANS. THAT WOULD BE THE END OF AMERICAN FREEDOM, FOR SURE, AS THERE WOULD BE NO MORE SELF-DEFENSE. A U.S. LAW EXISTS TO KILL AMERICAN CITIZENS FOR BEING CHRISTIAN. SEE MY AUDIO. IT'S BEEN ESTABLISHED BY THE POWERFUL IMMENSELY RICH CHABAD LUBAVITCH JEWS AND SIGNED BY BUSH (POSSIBLY A JEW). AT FIRST LOOK, THE NOAHIDE LAW LOOKS INNOCENT ENOUGH. THIS IS A DECEPTION. IN REALITY,  THIS LAW IS TIED TO A  JEWISH TALMUDIC LAW IN A HIDDEN WAY AND ASKS FOR "DECAPITATION BY GUILLOTINE" FOR THE IDOLATRY, THEY CALL IT, TO CONFESS TO JESUS CHRIST!!! IN THE TALMUD INCREDIBLE HATE IS EXPRESSED AGAINST JESUS AND DISGUSTING THINGS ARE SAID ABOUT HIM TO MAKE THE JEWISH CHILDREN HATE CHRISTIANS. WHEN MARTIAL LAW COMES TO AMERICA, THEN CHRISTIANS WILL BE SLAUGHTERED BY THEIR OWN GOVERNMENT, OR PERHAPS THE JOB WILL BE ASSIGNED BY THE JEWS TO THE MUSLIMS THEY ARE FLYING IN BY THE HUNDREDS OF THOUSANDS. WHEN THESE MUSLIMS GAIN POWER IN OUR GOVERNMENT AND COURTS, IT MIGHT WELL BE THEM WHO WILL DO THE JOB OF KILLING THE AMERICAN CHRISTIANS. AMERICANS AND THE WORLD HAVE BEEN DECEIVED FOR 100 YEARS AND LONGER. BASICALLY, WE HAVE LOST THE U.S. TO FOREIGN INTERESTS, JEWISH, MUSLIM, MEXICAN, ETC.
WHY DO THE GERMANS NOT DEFEND THEMSELVES AGAINST THE LIES? BECAUSE IF THEY ARE A PUBLIC FIGURE THEY WILL BE DRAGGED THROUGH THE DIRT, BE DEFAMED, RUINED FOR EVER. ALL WILL BE PROSECUTED IF THEY SPEAK HISTORY TRUTH ABOUT HITLER, THE NATIONAL SOCIALISTS AND THE JEWISH HOLOCAUST FRAUD. MANY GERMANS ARE IN PRISONS FOR SPEAKING UP AND ARE FINANCIALLY RUINED. THEY HAVE FAMILIES TO LOOK AFTER!!! THE JEWS AND THE CORRUPT U.S. GOVERNMENT GET AWAY WITH EVERYTHING BECAUSE THE AMERICAN PEOPLE SUPPORT THEM WITH THEIR HOLOCAUST MANIA. HOW WOULD YOU LIKE TO BE DEFAMED?
MAKE GERMANY SOVEREIGN AGAIN, SO IT CAN SPEAK HISTORY TRUTH, YOU U.S. GOVERNMENT DEVILS!
YOU WONT' DO THIS YOU SLEAZY PERVERTS IN CHARGE. YOU KNOW GERMAN NATIONALISM WOULD RISE AGAIN, THROW OUT THE JEW PARASITES AND ALL OF EUROPE WOULD FOLLOW GERMANY'S EXAMPLE! IT WOULD BE FREEDOM FROM THE DESTROYERS, THE JEWS, IN ALL THE WEST AND MORE!

#
###
AFTER THE INNER CITY BOMBING, ANY WOMEN AND CHILDREN THAT STILL WALKED OR CRAWLED, THE BRITISH AND AMERICAN PILOTS MACHINE GUNNED FROM THEIR PLANES IN LOW DIVES. THEN THEY WENT TO THE COUNTRYSIDE AND MACHINE GUNNED THE FARMERS AND CHILDREN ON HORSE BUGGIES, PEOPLE IN CARS, AND THE FARM ANIMALS. THESE MILITARY LEADERS WHO GIVE THESE ORDERS LOOK AT HUMAN BEINGS AS MERE INSECTS, AND THAT INCLUDES YOU, DEAR, AT THE "RIGHT TIME" (COMING). HOW ELSE COULD THEY CALL A KILLING FIELD AN OPERATIONAL "THEATER." IT'S A GAME TO THEM!
WHERE ARE THE "NUREMBERG TRIALS" FOR THE AMERICANS, THE BRITISH, THE RUSSIANS, THE FRENCH, AND ALL THE OTHER ALLIES WHO MURDERED 12 MILLION GERMANS AFTER THE WAR??? WHY SUCH INJUSTICE??? WHY DO WE HARDLY EVER HEAR ABOUT THE CRIMES AGAINST THE GERMANS. WHY DO WE NEVER HEAR THE NUMBER? WHY DO WE NEVER HEAR ABOUT THE CRIMES THE JEWISH SOVIET COMMUNIST GOVERNMENT IN RUSSIA COMMITTED AGAINST THE RUSSIANS, THE GREATEST HOLOCAUST EVER! THE JEWISH HOLOCAUST WAS INVENTED TO SHUT UP THE GERMANS BY CALLING THEM THE "BAD GUYS" SO THAT THE ALLIES COULD HIDE THE 12 TO 15 MILLION GENOCIDE CRIMES THEY HAVE COMMITTED AGAINST THE GERMANS, MOSTLY AFTER THE WAR. OUR GERMAN MILITARY LEADERS WERE SENTENCED TO DEATH SIMPLY FOR BEING MILITARY LEADERS OF THE COUNTRY THAT LOST.
WHO IS GOING TO PUNISH THE HORRIFIC INJUSTICE AGAINST GERMANY? WHAT KIND OF GOD IS IT ANYWAY THAT ALLOWS SUCH INJUSTICE; AND NOT ONLY THAT, LET'S THESE INTERNATIONAL CRIMINALS FLOURISH AND TAKE OVER THE WORLD?! THESE CANAANITES! THESE EDOMITES! THESE TALMUDIC HUNS FROM RUSSIA ARE GETTING AWAY WITH THEIR LIES AND DECEPTION. THEY HAVE THE WHOLE WORLD DECEIVED AND LICKING THEIR BOOTS. STAND UP AGAINST THE JEWS! THEY ARE THE WAR-MAKERS!
###
AMERICAN "HEROES" DO TERRIBLE THINGS TO PEOPLE SINCE WW2. WHERE THEY DID IT FIRST IN A BIG WAY! WHO ORDERED THE AMERICAN SOLDIERS TO BE SUCH BEASTS? IT WAS NOT GOOD MEN WITH CHRISTIAN VALUES! SOME OF US GERMANS KNOW WHAT THEY DID TO US. THE REST OF US GERMANS ARE SILENCED BY LAW AND WITH LIES. I KNOW WHAT THEY DID TO MY RELATIVES. THE GERMANS ARE SILENCED BECAUSE GERMANY IS UNDER THE CONTROL OF OBAMA AND OTHER FORMER PIGS, CONTROLLED BY JEWS. I THINK KENNEDY MIGHT HAVE BEEN THE ONLY DECENT U.S. PRESIDENT. HIS FATHER, JOSEPH, ADMIRED ADOLF HITLER.

Project Phoenix—The CIA Massacres, Sexual Tortures, and Murders in Vietnam Still Continue in Iraq, Syria, Libya, and Around the World in Secret U.S. Prisons
February 26, 2016
A Texe Marrs Special Report. Murders and assassinations by the U.S. CIA and other "black ops" groups have been ongoing for over 40 years now. This is bad news for American freedom as the country sinks to depraved new lows. Click on the MP3.
#

…AND YOU WOULD NOT HAVE WARNING SIGNS TO BE CAREFUL AROUND THE CHAMBERS. IT SAYS "CAREFUL GAS"… I CAN'T READ THE REST.
Holocaust-Terrorismus
Holocaust Politik: Es geht um Erpressung. Machtpolitik. Und um Geld, Rache und Haß!
Nach einer vom Zündel-Team initiierten Briefkampagne, die vor einigen Jahren an Michail Gorbatschow gerichtet war, gaben die Sowjets schließlich die fehlenden Todeslisten von Auschwitz frei, die sie 1945 erbeutet hatten.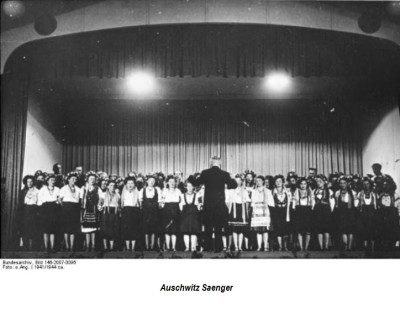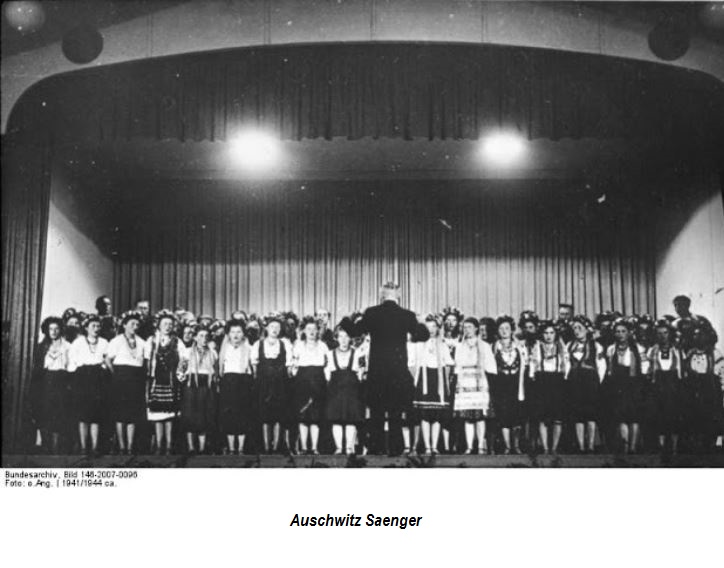 Überraschung! – Na, raten Sie mal!
Die sogenannten "vier Millionen", revidiert zu "1,5 Millionen", sind geschrumpft auf 74.000 bewiesene Todesfälle! [*gv: nicht nur Juden]
Alle sind gewissenhaft aufgezeichnet – Name, Datum, Nationalität, Religion, Tageszeit, Todesursache!
Der deutsche Forscher Tjudar Rudolf, der fließend englisch, französisch, jiddisch und polnisch spricht und die meisten slawischen Namen und Sprachen versteht, ist all diese Todesbücher von Auschwitz sorgfältig durchgegangen und hat die Anzahl der jüdischen Toten aufaddiert, wobei er nach dem Namen und der Religion ging und sogar slawische Namensversionen zuließ.
Das Endergebnis?
Etwas über 30.000 Juden starben [gv*nicht ermordet] in Auschwitz. [gv* dagegen wurden ca. 15 Millionen Deutsche ermordet, meistens nach dem Krieg. Ueber 18 Millionen Deutsche kamen um im Krieg und fast 60 Millionen Menschen all zusammen. Wer mahnt ueber das Ermorden der Deutschen? Die Juden geben selbst zu dass sie alle Kriege und Revolutionen inszinieren und fuehren.]

Dies hat der "Holocaust"-Revisionismus erreicht!
Quelle: http://zundelsite.org/german-translation.html
Jedoch nach neueren Quellen, die Nummer soll nur 7,000 sein. Das ist mehr realistisch denn sie wurden sehr gut versorgt bis vielleicht kurz vorm Ende.
MOURNING DAY FOR TRUE GERMANS, 14. FEBRUARY
TRAUERTAG 14. FEBRUAR FUER ECHTE DEUTSCHE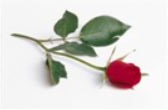 AUFRUF AN ALLE GERMANEN, WELTWEIT! AM 14. FEBRUAR, DEM SOGENANNTEN VALENTINSTAG, HABEN DIESE TYPEN WELCHE GESCHAEFTE AM VALENTINSTAG AN DEN DEUTSCHEN MACHEN, HUNDERTTAUSENDE VON DEUTSCHE FRAUEN, KINDER, KREISE UND VERWUNDETE IN DRESDEN ZU TODE GEBOMBT UND ALS BRENNENDE FACKELN LANGSAM ZU TODE GEQUAELT. DABEI HABEN SIE AUCH UNSERE KULTURSCHAETZE ZERBOMBT. ICH RUFE ALLE GERMANEN AUF, DIESEN TAG NICHT ZU FEIERN SONDERN IHN ALS TRAUERTAG FUER ALLE GERMANEN ANZUSEHEN. MACHEN SIE ES OEFFENTLICH, TROTZIG, ODER STILLE UND HEIMLICH, ABER SETZEN SIE EINEN TRAUERTAG EIN FUER EINE MILLION DIESER ZIVILOPFER IN DEUTSCHLAND. MACHEN SIE EIN KLEINES MAHNMAL ZU HAUSE UND LEGEN SIE EINE WEISSE ODER GELBE ROSE DAVOR. SIE KOENNTEN DEN TRAUERMARSCH AUF DER SEITENLEISTE GANZ OBEN SPIELEN UND AN DIESEN FURCHTBAREN VERLUST UND DIESES UNHEIMLICHE MENSCHENVERBRECHEN DENKEN. EIN VERLUST VON ZUKUNFTSGENERATIONEN VON DEUTSCHEN MENSCHEN DER TEUFLISCH GEPLANT WURDE UM DIE DEUTSCHEN MIT DUNKELHAEUTIGEN EINDRINGLINGEN ZU ERSETZTEN, WAS IHNEN NICHT SO RICHTIG NACH DEM ERSTEN WELTKRIEG GELANG WEGEN ADOLF HITLER. DIESES RASSENVERBRECHEN WURDE SCHON VOR 100 JAHREN UND SICHERLICH VIEL LAENGER GEPLANT. DIE ERFINDER DIESES VERBRECHENS SIND DIE JUDEN. DENKT MAL!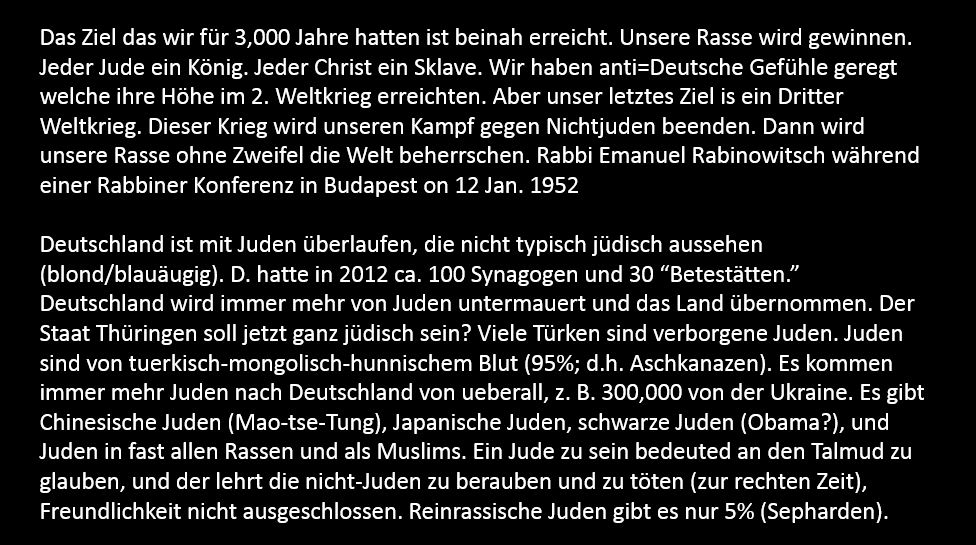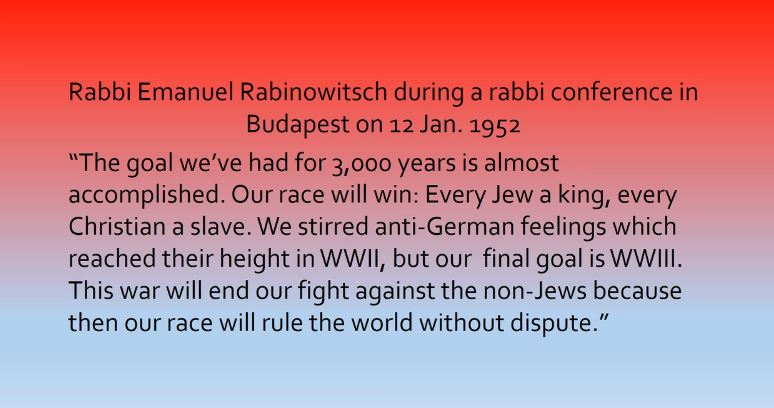 I HEAR, THE JEWS ARE TAKING OVER OUR GERMANY BIT BY BIT (JUST LIKE THE UNITED STATES WITH STOCK MARKET CRASHES AND HOUSE MARKET CRASHES)! HELP! THEY HAVE TAKEN OVER THE STATE OF THUERINGEN, I AM TOLD! IT'S ALL DONE VERY SECRETLY. GOD ONLY KNOWS HOW MUCH LAND THEY HAVE TAKEN OVER IN OTHER STATES INSIDE OF GERMANY! BETWEEN THE JEWS AND THE MUSLIMS, THEY WILL SQUEEZE THE GERMANS OUT. THE MUSLIM INVASION IS AN EXCELLENT COVER FOR THE JEWS' TAKEOVER OF GERMANY. IMAGINE IF THEY WOULD COME TO THE UNITED STATES AND TAKE OVER A STATE?! WELL, ACTUALLY, THEY PROBABLY ALREADY HAVE TAKEN OVER BIG CHUNKS OF MANY STATES (Charlotte Iserbyte said decades ago: "they" (meaning the Communists) want to rob our land). IN THE U.S., THE "GOV." IS THROWING PEOPLE OFF THEIR LAND OR HARASSES THEM OFF THEIR LAND MORE AND MORE. WHOM DOES ALL THE GOVERNMENT LAND IN THE U.S. BELONG TO NOW? PRIVATE COMPANIES HAVE TAKEN OVER OUR WHOLE INFRASTRUCTURE IN THE U.S. KNOWING THE GREED OF THE JEWS, THEY WILL TAKE MORE AND MORE OF GERMAN (AND U.S.) LAND, JUST LIKE THEY DID IN PALESTINE.
THE JEWS NEED TO GO TO THEIR HOMELAND, RUSSIA, WHERE THEY ORIGINALLY CAME FROM, AND GET OUT OF OUR COUNTRIES.
Notice how the Jews encircled the Palestinian Land, just like a parasite, to trap it in the middle. First they cut it off from the sea, separated land from the main land, then cut off a chunk near Haifa. After that they had the Palestinians weakened and TRAPPED in the "middle" and from there they keep eating away until nothing will be left for the Palestinians. How are they proceeding with Germany, I wonder???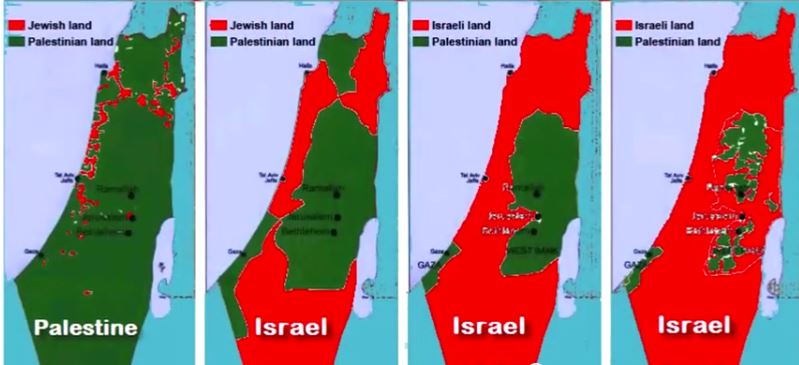 DEUTSCHE, SO MACHEN DIE JUDEN ES MIT DEN PALESTINENZERN. WIE MACHEN SIE ES DENN MIT DEUTSCHLAND? ICH HOERE SIE HABEN SCHON THUERIGNEN UEBERNOMMEN. IST DAS WAR? SIE PLANEN SICHERLICH, EUCH EUR DEUTSCHLAND WEGZUNEHMEN.
###
Suggest, first to listen to chap. 13, 10, 11…
(Nature's Eternal Religion – Ben Klassen)
THIS (in the video) IS WHAT THE CRIMINAL U.S. GOVERNMENT HAS SENT TO GERMANY VIA THEIR AGENT, JEW MERKEL. BUT DON'T WORRY, MAINSTREAM AMERICANS, GO HAVE A FEW MORE BEERS, SOME CHIPS, AND SLOUCH IN FRONT OF YOUR FAVORITE TV SHOW AND BLAME THE GERMANS. BUT, DON'T YOU WORRY, IT'S COMING HERE, TOO, AS SOON AS THE "PEACEFUL" MUSLIMS ARE A LARGER PERCENTAGE OF OUR POPULATION! YOU CAN JUST "DEAL WITH IT THEN," AS YOU ALWAYS SAY, WHEN THEY RAPE "YOUR LITTLE GIRL." BUT KNOW THIS, IF GERMANY GOES DOWN, JEW-COMMUNISM WILL TAKE OVER COMPLETELY IN EUROPE, AND THE UNITED STATES WILL FOLLOW BECAUSE THE FOREIGN LEGION FROM THE COMMUNIST EAST IS ALREADY INSIDE OF THE UNITED STATES.  In addition, there are huge numbers of Communist Mexicans and South Americans ready to pounce on us. FOR THAT PLAN, THE JEWS HAVE TURNED THESE COUNTRIES INTO HAVENS OF CRIME AND COMMUNISM. There are Communist East Block countries who already have their mercenaries inside of THE U.S.A. (Dan Page and Dr. Lorraine Day) And if that's not enough, Communist China or KOREA will finish us off. ALL THESE GOVERNMENTS ALL OVER THE WORLD ARE IN CAHOOTS FOR THE JEWS TO TAKE OVER WORLD RULE BECAUSE THEY ARE FINANCIALLY INDEBTED TO THEM THROUGH USURY, AND OUR GOVERNMENT WILL BE UNDER JEW-COMMUNIST RULE LIKE IT WAS IN RUSSIA. IT ACTUALLY ALREADY IS. WE ACTUALLY ALREADY HAVE A WORLD GOVERNMENT, BUT THE MOST HORRIFIC ACTIONS BY IT HAVE NOT BEEN TAKEN YET. BUT SOON THE HEADS WILL ROLL. FIRST THE CHRISTIANS AND THE TRUTH SPEAKERS BECAUSE THEY WILL BE CALLED TERRORISTS. THEN THE MIDDLE CLASS AND THE RICH TO TAKE THEIR PROPERTIES. THE REST WILL BE MASSACRED AT WILL. READ "RUSSIA AND THE JEWS" AND READ ABOUT THE FRENCH REVOLUTION, A JEWISH CREATION! READ WHAT THEY DID TO CHILDREN, SPEAR THEM UP LIKE A PIG AND FRY THEM AND BOIL THEM MAKING THEIR PARENTS WATCH. SATAN'S WORKS. THE U.S. GOVERNMENT HAS CREATED THIS TERRORIST SCHEME TO PREPARE FOR THE DAYS WHEN MOST OF US GOOD PEOPLE WHO LOVE OUR COUNTRY AND LOVE JUSTICE AND TRUTH AND THOSE WHO BELIEVE IN CHRIST WILL BE ARRESTED AND EXECUTED FOR BEING "TERRORISTS." I HOPE I AM WRONG, BUT IT DOES NOT LOOK GOOD WHEN YOU PUT 2 AND 2 TOGETHER.
THE JEWISH  LAW IN GERMANY HAS NOT CHANGED!!!

THE GERMANS / AUSTRIANS MUST NOT BUY THIS BOOK OR THEY CAN GET A PRISON SENTENCE OF 10 YEARS FOR "HOLOCAUST DOUBT" AND 10 YEARS FOR "ADMIRING HITLER, EVEN IF THEY DON'T", A TOTAL OF 20 YEARS JUST FOR POSSESSING THIS BOOK. YES, COMMUNIST-JEW-BUNDESREPUBLIK, AN AMERICAN SUB-DIVISION, WHERE A MAN FROM THE AFRICAN JUNGLE RULES THE NOBLE RACE, THE GERMANS, HOLDS GERMANY IN ITS CLAWS BY JEW MERKEL, FOR THE JEW-AMERICA GOVERNMENT. THAT'S HOW FAR DOWN THE AMERICANS HAVE FALLEN. I DON'T HATE AMERICANS, BUT I SURE HATE HOW THEY INSIST THEY ARE RIGHT AND GERMANS ARE THE "EVIL ONES." IF I WOULD MEASSURE THIS BY CHRISTIAN BIBLE STANDARDS, THE AMERICANS WOULD GO TO HELL AS LIARS.  
DIE DEUTSCHEN / OESTERREICHER ABER BRINGEN SICH IN GROSSE GEFAHR DAS BUCH ZU LESEN ODER NUR ZU BESITZEN, 10 JAHRE FUER "HOLOCAUST VERLEUGNUNG" UND 10 JAHRE FUER "HITLERVEREHRUNG"
Gerd Honsik: Warnung vor dem Buch "Tell the Truth and Shame the Devil" von Jude Gerard Menuhin. (Bedenken: Juden duerfen alles sagen aber nicht die Deutschen!)
Honsik's Radio Show ist geloescht.
http://radio-honsik.com/index.php/117-sendung-22-11-2015/
HIER INFORMATION UEBER DAS BUCH. IST DAS BUCH EINE VERLOCKUNG UM DIE DEUTSCHEN IN GEFAHR, NAEMLICH INS GEFAENGNIS ZU BRINGEN? WARUM GERADE JETZT WO DIE DEUTSCHEN SO AUFGEWUEHLT SIND?
HIER IST EINE VIDEO 'WERBUNG' UEBER DAS BUCH ABER AUF KEINEN FALL EINE AUFFORDERUNG DER DEUTSCHEN DAS BUCH ZU KAUFE. MAN SOLL NUR WISSEN, DASS DIESES BUCH GESCHRIEBEN WIRD. ES KOMMT BALD AUF DEUTSCH RAUS.
###
Elderly are sentenced to prison terms for admiring the great National Socialists and not believing the Holocaust scam. But most Germans suffer from the Stockholm syndrome, aligning with their tormentors, the Jews and the Allies, and hate and falsely accuse the National Socialists. The Swiss of German Blood do not want to be Germans. The Austrians, of German blood, to not want to be Germans.  I am proud to be German since I know who the real criminals were and are, and I consider myself a National Socialist now. You, German visitor from any country, can also regain your German pride by reading this website. But let me warn  you it will be painful for several reasons.
Germany was a cultural and economic powerhouse in the late 1800s. This the Mongolian-Hunn-Turks (Jews) did not like and they had their London established banking power (from all their fraud and usury-England the rogue state robbing countries around the world) to solicit others into destroying Germany. The first big crime against the German people was to defame the Germans with lies in the press to sway the opinions of the world against Germany to destroy it economically. The second big crime against the German people was the Jew-planned and instigated World War I. Adolf Hitler recognized that the Jews planned to overthrow Germany just like Russia (making it into another murderous Soviet Union) and after the Jews declaring war on Germany on March 27, 1933, he boycotted them. The third big crime against the German people was the Jew-instigated and planned WW 2 to rob Germany of its accomplishments and murder more Millions of Germans and kill white Europeans and Americans. The fourth big crime of the Jew-Allies and their helpers is to accuse Germany of guilt in the wars by totally defaming the National Socialists and Adolf Hitler with outrageous lies, primarily the lie that the Germans started the two WW and committed the so-called Jewish Holocaust to shut the Germans up so they would not complain about the Millions of Germans murdered AFTER the war's "end." When in fact the biggest Holocaust was the Jews murdering at least 66 Million Russian citizens. Another one was over 12 Million Germans murdered after the war by the various Allies, including Millions by the Americans. The fifth big crime of the Jew-Allies is the further crime against humanity by holding the Germans captive since 1945 as an occupied country under the control of Jew-U.S.A. and beating them constantly with the holocaust lie and putting Germans in prison for speaking history truth and against the Holocaust lie. Since 1945, the German people had 2 survival choices: In the first years after the war it was 'go along with the lies or be murdered by the Allies.' Today it is 'Shut up!'or be ruined and imprisoned by the so-called German government, which is not German at all. It's American and full of Jews and betrayers.  "Germans, be our work slaves since we know you Germans are such hard workers and we Allies, primarily the USA, will scoop off the cream of  your crop together with our Jew buddies, for 100 years now, and load you with heavy taxes while we abuse you and defame you continuously in the media." To deceive the Germans and the whole world, they put a jew in charge of the "German" government, as so many times before. Merkel is not German and a destroyer of the German people, on purpose and under the U.S. direction. For many American people to be against their racial sisters and brothers, the Americans are heavily brainwashed against the Germans with the "Jewish Holocaust" lie and the "warmongering Germans" when in fact they had the least wars of the Allies and Axis together. And the German people never had anything against the American people, and yet, the Americans attacked them twice. Both times to help the Communist Jew Bolsheviks to get closer to world power.
And the sixth big crime is for a Sodomite, Communist Obama, multi-Social security number holder, foreign born Muslim, a deceiver and abuser of the American people, to tell the great cultural Germans that he will keep them under occupation until 2099, ordered by his Jew masters. He should instead spend 24 hours going to bathhouses and fuck himself to death instead of running the country he stole from the American people!
ES IST DER ANFANG VOM GEPLANTEN ENDE. DIE JUDEN HABEN IHR ZIEL ERREICHT, DIE WEISSE RASSE AUSZUMERZEN, ES SEI DENN DIE DEUTSCHEN UND EUROPAER HALTEN ALLE ZUSAMMEN UND WEHREN SICH UND SENDEN DIESE EINDRINGLE AUS DEM LAND! VERSCHIFFT SIE NACH BUROBIDJAN, RUSSLAND, WO SIE UNTER DEN PRIMITIVEN MONGOLEN-TUERKEN-HUNNEN JUDEN LEBEN KOENNEN, WO SIE AUCH BESSER HINPASSEN DENN DA KAMEN SIE JA AUCH HER! DER AUFSTAND DER EUROPAEISCHEN VOELKER IST JA AUCH GEPLANT BEI DER INTERNATIONALEN VERBRECHERBANDE. PASST NUR AUF, DASS  SICH NICHT DIE FALSCHEN FUEHRER EINSCHLEICHEN, EUCH VERGIFTEN UND EUCH WIE DIE SCHWEINE IN DER BIBEL UEBER DEN ABHANG STUERZEN. DENN EIN JUDE HEUTE SIEHT OFT WIE EIN GERMANISCHER DEUTSCHER, GERMANISCHER ENGLAENDER, UND GERMANISCHER FRANZOSE AUS. ES IST ALLES EIN TEIL DES KOMMUNISTEN PLAN JUDEN MIT WEISSEM BLUT ZU VERMISCHEN DAMIT SIE LEICHTER VERFUEHREN UND BETRUEGEN KOENNEN.

Jews cannot be trusted because their goal is to rule the earth and all their little men and women work toward this goal with calmness and a smile, by spreading the holocaust lie and lies about World War 2, making the Germans into monsters. When just the opposite is true. The Germans are innocent and the Jews are the monsters. Jesus said so. He called them sons of Satan. They were this way then and they are this way now. Why? Because they secretly live by the Talmud. The churches are lying because they are under the thumb of the Jews because of the American church tax laws, where they cannot speak the truth or lose the tax benefit!!!