EINIGE HISTORIKER PROKLAMIEREN DASSS JESUS EIN GERMANE WAR DA JA DAS GESCHLECHT JUDA IN PALESTINIEN ERST GERMANISCH WAR DANN ABER VON JUDEN INFILTRIERT UND TEILWEISE VERNICHTET WURDE. WIE JESUS, WIRD DAS DEUTSCHE VOLK UNSCHULDIG GEKREUZIGT. BEWEIS FINDEN SIE AUF MEINER HEIMSEITE.
JESUS = DEUTSCHLAND!
JESUS GEBOREN AUS DEM GERMANENGESCHLECHT JUDAH.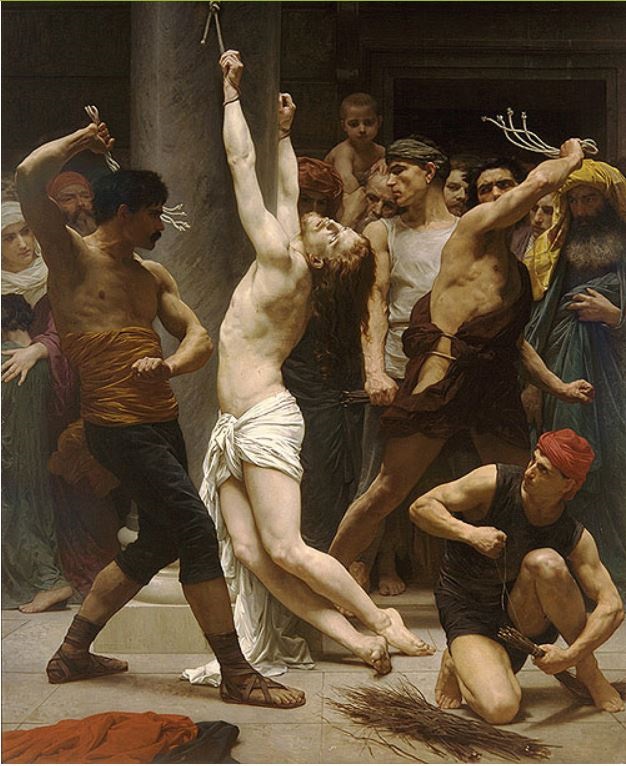 JESUS FROM THE GERMAN TRIBE JUDA
***
DIE GERMANEN LEBTEN FAST UEBERALL AUF DER WELT, AUCH IN PALESTINIEN. DIE JUDEN NOMADEN SCHLOCHEN SICH IN JUDAH EIN UND DURCH LIST UND BESTECHUNG DES CAESARS ERRICHTETEN EINEN ERSTEN JUDENKOENIG, HEROD. DIESER SCHLACHTETE ALLE NEUGEBORENEN UND KLEINEN GERMANENKINDER. NACH VIEL BETRUG UND LIST WURDEN DIE GERMANEN VON DEN JUDEN VERNICHTET ODER AUSGETRIEBEN. MEINE LIEBEN, LIEST DIE BIBEL DOCH RICHTIG! EURE PFARRER UND PRIESTER SIND UNTER DER GEWALT DER JUDEN UND BELUEGEN EUCH ODER VORENTHALTEN EUCH WICHTIGE BIBELGESCHICHTE. DAS WAREN GERMANENKINDER IN JUDEA! UND DIE ADAMSKINDER WAREN NORDVOELKER UND DIESE EINZIG ALLEIN WAREN DAS AUSERWAEHLTE VOLK IHRES GOTTES. ER WAR NICHT DER GOTT EINER ANDEREN RASSE! DIE JUDEN HABEN DIE GERMANEN FUER JAHRHUNDERTE DURCH DIE FALSCHEN JUDENPAEPSTE VERNICHTEN LASSEN! SIE SIND IMMER NOCH HINTER UNS HER. UNSERE VERNICHTUNG IST IHR HAUPTZIEL, DENN WIR DEUTSCHEN SIND NOCH DER STAERKSTE "KOPF" DER GERMANISCHEN VOELKER.
A LYING, TREACHEROUS, MURDEROUS PEOPLE, THE JEWS, GUIDED BY THEIR 'HOLY' CRIMINAL PEDOPHILIA, RAPE, ROB, CHEAT, LIE, AND MURDER BOOK, 'THE TALMUD', HAVE THE GENTILES BY THE GRIP OF THEIR HAIR, DRAGGING THEM AROUND AND MOCKING THEM, ELIMINATING THE BRAVE WHO SPEAK UP AGAINST THEM. WILL YOU CONTINUE TO COVER FOR THE JEWS OR EXPOSE THEM?
COVERING FOR THE CRIMES OF THE JEWS, IS FOR SURE ALL OF OUR DEATH SENTENCE!
***