Der Plan war schon um 1900 Deutschland zu zerstoeren zugunsten Englands und  dann Deutschland die Schuld zuzuschieben um noch mehr Geld aus ihr herauzuholen by Reparationen. Weil Deutschland unerwartet "auferstanden" ist, musste es dann im 2. Weltkrieg vollkommen vernichtet werden. Jetzt haben die Internationalen die Weltherrschaft! Was wurde und wird jetzt aus den Menschen, der Schoenheit, Kultur, und Individualitaet der Laenders Europas?
WHAT YOU SEE IN THESE HOLLYWOOD MOVIES, THOSE SUPPOSED CRUELTIES OF THE GERMANS, IS WHAT THE GERMANS DID NOT DO BUT WHAT THE CRIMINALLY INSANE JEWS AND THEIR HENCHMEN DID TO THE RUSSIANS IN THE SOVIET UNION, TO THE RUSSIAN-GERMANS, ALL THE GERMANS IN OTHER COUNTRIES IN EUROPE AND EAST EUROPE AND THE GERMANS OF GERMANY. NOT ONLY THAT, IT'S WHAT THEY DID TO THE POLES, THE PEOPLE OF LETLAND AND MILLIONS OF PEOPLE OF ALL THE COUNTRIES THEY INVADED. HORRIFIC CRUELTIES THAT ONLY A SATANIC MIND, NOT THE NOBLE GERMAN SPIRIT, CAN COMMIT.  IN THEIR PERVERSION AND DESIRE TO DO MORE OF THIS TO THE PEOPLES OF THIS WORLD, AND ESPECIALLY THE GERMANS, THEY MAKE THESE MOVIES TO GET THEIR ROCKS OFF, IF YOU KNOW WHAT I MEAN!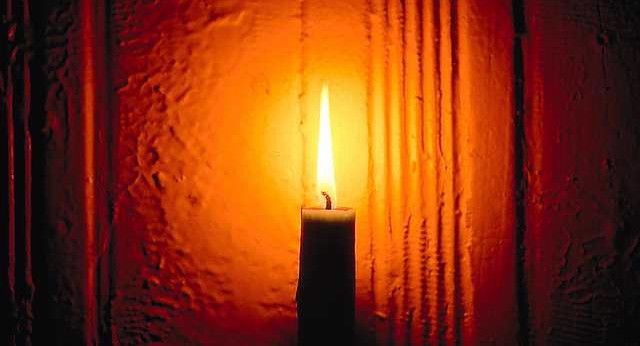 ###
###
DEUTSCHLAND IST UNSCHULDIG IN ALLEN ANKLAGEN. ES WURDE VON POLEN UND DER USA ZUERST ANGEGRIFFEN. ENGLAND UND FRANKREICH ERKLAERTEN DEUTSCHLAND DEN KRIEG. DIE SOVIETS STANDEN VOR DEUTSCHLANDS TUER UM SICH AUF DAS LAND UND DEUTSCHE VOLK ZU STUERZEN. VON WEGEN DIE DEUTSCHEN HABEN RUSSLAND UEBERFALLEN ODER POLEN ANGEGRIFFEN!!! DIE JUDEN-LUEGNERIN MERKEL KANN UND WILL GARNICHT ANDERS ALS LUEGEN. ES IST IHR SO IN IHREM HEILIGEN BUCH, DEM VERBRECHERBUCH TALMUD, GEBOTEN! GENAUSO WIE SIE UEBER DIES LUEGT, SO LUEGT SIE UND IHRE HENKER UEBER EINEN JUEDISCHEN HOLOCAUST UND VERBERGEN DEN RUSSISCHEN UND DEUTSCHEN HOLOCOUST UND ANDERE BEI JUDEN UND ALLIIERTEN BEGANGEN.
DAS VERBIRGT UND DAVON LENKT DIE MERKEL AB: DIE MASSENMOERDER WAREN AUCH DIE JUDEN WELCHE DIE VOELKER AUFEINANDERGEHETZT HABEN MIT IHREN MEDIEN SCHON VOR 150 JAHREN UND LAENGER. UND IN RUSSLAND HABEN DIE JUDEN ZWISCHEN 66 BIS 100 MILLIONEN MENSCHEN AUFS GRAUSAMSTE VERHUNGERT, ERSCHOSSEN UND IN DEN GULAG STRAFLAGERN AUFS BRUTALSTE VERNICHTET, EINSCHLIESSLICH MILLIONEN VON RUSSLANDSDEUTSCHEN VON DER UKRAINE UND IN GROSSRUSSLAND. DIE DEUTSCHEN HABEN DEN BROTKORB IN RUSSLAND GESCHAFFEN UND DORT WURDEN SIE GEZIELT VERHUNGERT WAEHREND DAS GETREIDE INS AUSLAND VERKAUFT WURDE. DIE RUSSLANDSDEUTSCHEN ORGANISATIONEN DUERFEN ES GARNICHT SCHREIBEN DASS ES DIE JUDEN WAREN WELCHE DIE GENOZIDER IN RUSSLAND WAREN SONST WUERDEN SIE GLEICH AUFS GERICHT GEZOGEN. IHRE BERICHTE SIND VERWAESSERT DARGESTELLT. ABER DIE WAHRHEIT IST ES WAR NICHT NUR STALIN SONDERN JUEDISCHE MASSENMOERDER EINER NACH DEM ANDEREN SCHON VON 1916 AN. SCHWARZMEERDEUTSCHE
DEUTSCHE, EURE VAETER UND GROSSVAETER WAREN GUTE, EHRENVOLLE UND TAPFERE  MAENNER. NICHT ABER SO DIE GRAUSAMEN ALLIERTEN VON ALLEN LAENDERN! VERBINDET EUCH MIT EUHREN VORFAHREN GEISTIG, LERNT UEBER SIE, LIEBT SIE UND DANKT IHNEN FUER IHR GROSSES OPFER! SIE WARTEN DARAUF.
IHR MUESSTET DOCH SPAETENSTENS JETZT MERKEN MIT WAS FUER VERLOGENEN UND GEMEINEN MACHENSCHAFTEN IHR ES ZU TUN HABT DIE PLANEN EUCH DEUTSCHE VOLL AUSZUROTTEN WEIL IHR SO GUT UND INTELLIGENT SEID.
Auf der englischen Seite koennen sie ein paar videos von unseren Soldaten sehen.
###
kriegskinder-und-ihr-schicksal-mantel-des-schweigens
…"Der gewaltige Opfergang Deutschlands und der anderen Achsenmächte haben es verhindert, daß die Rote Armee ihr Rotes Banner auch über Paris, Amsterdam, Kopenhagen, Rom, Stockholm und womöglich auch über London hissen konnte. Stalin wollte Europa überwältigen, also nicht nur Deutschland, das ist die historische revisionistische Dimension."25…  Viktor Suworow
Heldengedenktag in Berlin (Maerz 1941)
Wehrmacht Parade Berlin 15. Maerz 1942:
###
Wenn Alle Untreu Werden – Reichsmusikkapelle
Preußens Gloria – Reichskapelle
Deutsche Soldaten und Ihre Bräute. Quelle: No Time For Silence:

###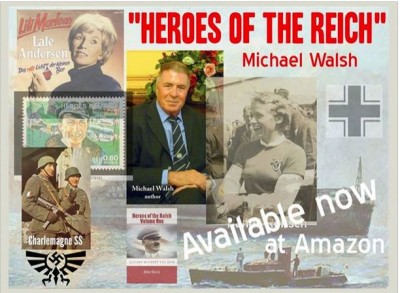 * * *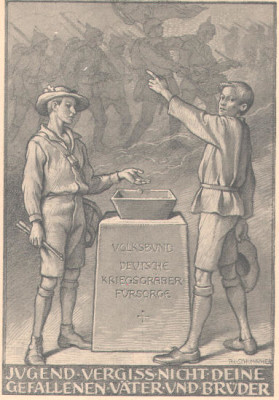 Requiem
Zum Gedenken unserer gefallenen U-Boot-Kameraden
Wir können nicht vor Gräbern stehen
zum Gedenken unserer Toten.
Wir sehen nur im Geist die Flagge weh'n,
für die sie starben in ihren Booten.
Sie haben gekämpft getreu ihrem Eid
und waren immer so nahe dem Tod,
gegen Zerstörer und Flugzeug vereint,
kam oft das Ende auf sinkendem Boot.
Im Eismeer und vor Grönland bis Kap Hoorn,
stampfend meist auf sturmgepeitschtem Meer,
sind stahlharte Kämpfer sie geworden.
Doch der Atlantik gibt sie nicht mehr her.
Auch in all den and'ren Ozeanen
ruhen sie meist in großen Tiefen.
Schiffe zieh'n darüber ihre Bahnen
Mir ist oft, als ob sie uns noch riefen.
von
Wolfgang Hirschfel
* * * * *
SLEIPNIR OPA ICH VERMISSE DICH:
*
Hager Landkriegordnung – PDF
Persoenliche Zeugen von den verherenden Rheinwiesenlagern auf diesem Video – Deutsch.
WAFFEN SS-DEGRELLE*DEUTSCH-ENGLISH
Mehr Verbrechen an unseren Deutschen Soldaten
Grosse Deutsche Helden
 und Millionen Mehr!
Vater ich bin stolz auf Dich-Juchem – PDF
Zeitzeugen – Deutsche Todesmaersche und Verhaftungen
Die-Kriegserlebnisse-des-Werner-Weinlein-nurnberg – PDF
Kriegsgefangene – Buecher zum Kaufen – offsite website
 Grosse Deutsche Helden – Buch – offiste web
Hundert Jahre Krieg Gegen Deutschland
Verraeter Oberst Graf von Stauffenberg
Verraeter Stauffenberg und das NKFD
Freispruch fuer General Otto Ernst Remer
Churchills Verrat an Rudolf Hess
Die tragischkomische Geschichte der britiischen Heimwehr
Anti-Wehrmacht Aussellung*Deutsches Leiden
H. Kardel*Ein Soldatenschicksal
DEUTSCHLAND DEUTSCHLAND UEBER ALLES…
SS Europa gegen den Bolshevismums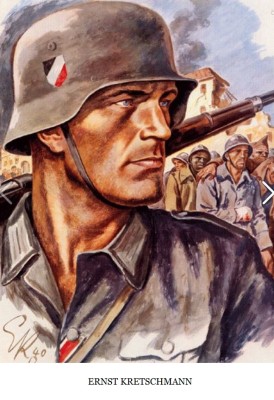 "Muß eine militärische Niederlage zu einem so restlosen Niederbruch einer Nation und eines Staates führen? Seit wann ist dies das Ergebnis eines unglücklichen Krieges? Gehen denn überhaupt Völker an verlorenen Kriegen an und für sich zugrunde? Die Antwort darauf kann sehr kurz sein: Immer dann, wenn Völker in ihrer militärischen Niederlage die Quittung für ihre innere Fäulnis, Feigheit, Charakterlosigkeit, kurz Unwürdigkeit erhalten. Ist es nicht so, dann wird die militärische Niederlage eher zum Antrieb eines kommenden größeren Aufstiegs als zum Leichenstein eines Völkerdaseins. Die Geschichte bietet unendlich viele Beispiele für die Richtigkeit dieser Behauptung."  Adolf Hitler
("Mein Kampf" I, Kapitel 10, Seite 250, Auflage 1939)
 DEUTSCHE WOCHENSCHAU 1939 – 1945
Berlin 15. Maerz 1942 – Ehrenkranzlegung – Funeral Honor Parade – Der Fuehrer mit den Verwundeten Soldaten- The Fuehrer honors wounded soldiers
German Soldier Marching Songs – Deutsche Soldaten Marschieren
Ein riesiges deutsches Soldatenlieder Potpourri aus der CD "Blitzkrieg PZG 260" über 45 Minuten:
-Westerwald
-Ein Schifflein sah ich fahren
-Ein Tiroler wollte jagen
-Wenn wir marschieren
-Argonnerwald
-Zehntausend Mann die zogen ins Manöver
-Schwarzbraun ist die Haselnuss
-Droben im Oberland / Drunten im Unterland
-Erika (Auf der Heide steht ein kleines Blümelein)
-Wohlan die Zeit ist gekommen
-Das schönste Land der Welt ist mein Tirolerland
-Schatz ach Schatz
-Drei Lilien
-Im grünen Wald dort wo die Drossel singt
-Ihr lustigen Hannoveraner
-Lore, Lore (Im Wald, im grünen Walde)
-Wenn die Soldaten durch die Stadt marschieren
-Funkerlied
-Hamburg ist ein schönes Städtchen
-Panzerlied
-Ich bin ein freier Wildbretschütz
-Morgen marschieren wir
-Es wollt' ein Mädel früh aufstehn
-Heut geht es an Bord
-Jetzt kommen die lustigen Tage
-Hoch auf dem gelben Wagen
-Ein Heller und ein Batzen
-Musketier sein lustige Brüder
-Wohlauf Kameraden
-Die blauen Dragoner
-Märkische Heide, märkischer Sand
Songs of the German Mountain Division – Lieder – Deutsche Gebirgsdivision
DEUTSCHLAND IST UNSCHULDIG!
*****
1809 Ludwig Uhland, 1809 (1787-1862)
Ich hatt' einen Kameraden,
Einen bessern findst du nit.
Die Trommel schlug zum Streite,
Er ging an meiner Seite
|: In gleichem Schritt und Tritt. :|
Eine Kugel kam geflogen:
Gilt's mir oder gilt es dir?
Ihn hat es weggerissen,
Er liegt vor meinen Füßen
|: Als wär er ein Stück von mir :|
Will mir die Hand noch reichen,
Derweil ich eben lad'.
"Kann dir die Hand nicht geben,
Bleib du im ew'gen Leben
|: Mein guter Kamerad!" :|
Die Deutschen Helden kämpften für ihr Vaterland und die Freiheit Europas vom Juedischen Bolshevismus. Die Alliierten kämpften für Welteroberung und Massenmord bei den Juden und dem Rest der Internationalen Verbrecherbande.
So wer sind die echten Helden???

MINDESTENS 1,000,000 UNSERER TAPFEREN UND EHRENHAFTEN DEUTSCHEN SOLDATEN WURDEN IN DEN 'GEFAENGNISSEN'  RHEINWIESENLAGER IN DEUTSCHLAND, EIGENTLICH DRAUSSEN IM FREIEN, NACH DEM KRIEG MUTMAESSIG MIT HUNGERN, DURSTEN, ERKRANKEN UND ERFRIEREN VON DEN AMERIKANERN ERMORDET! DIE NEUEREN NUMMERN SOLLEN 1,700,000 SEIN.

DIE NUMMER DER ERMORDETEN DEUTSCHEN ZIVILISTEN WAEHREND UND NACH DEM KRIEG IST 12,000,000! DER GANZE KRIEGSVERLUST DER DEUTSCHEN IST 18,000,000.

Alle echten Deutschen welche die Gehirnwaesche erkennen dass die Deutschen vernichtet wurden weil sie eine ekonomische Konkurrenz, fuer die Hauptalliierten waren, besonders England, trauern fuer unsere tapferen Soldaten und alle Deutschen Menschen die im Krieg und nach dem Krieg umkamen oder gelitten haben. Auch die Deutschen welche heute noch leiden wegen den Verbrechen gegen das Deutsche Volk und sich selbst sind in dieser Trauer hier miteinbegriffen. Es ist doch klar, dass man die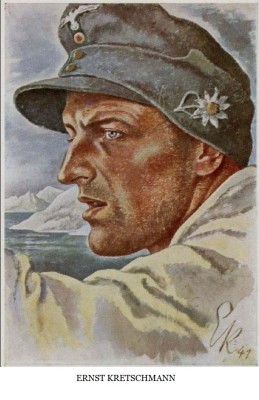 Deutschen zu Verbrechern machen musste um das grosse Verbrechen der Vernichtung Deutschlands und der Deutschen bis auf den heutigen Tag bei den Hauptallierten zu vertuscheln. Kopf voll vom erfundenen Juedischen Holocaust und Ausstellungen gegen unsere Deutschen Soldaten, ja da hat man die Schnautze voll und will ueberhaupt nichts mehr wissen. Aber! Merke Dir, Deutscher, wo immer Du auch wohnst, das ist ja gerade der Grund fuer den Betrug der Deutschen.

*

Sleipnir –Mein Bester Kamerad
https://www.youtube.com/watch?v=s-D8rbc8LXs
Sturmwehr & Sleipnir – Wir Waren Kameraden!
https://www.youtube.com/watch?v=_rGxNNure0g
GROSSE DEUTSCHE BLUTOPFER IM KAMPF GEGEN DEN BOLSHEWISMUS! 
Euro Kurier Mai 2013
Man muss sich das mal durchdenken, was die Deutschen Soldaten geleistet haben fuer die Freiheit der Europaer!
"Die Bolshevisten wollten eine Weltrevolution als Endziel. Hierzu stellte das Deutsche Reich den Schluessel dar, den Moskau unbedingt in die Haende bekommen wollte. Dazu galt es das Deutsche Reich durch Aufstaende, Putschversuche und Unterwanderungen in das Kommunistische Lage zu treiben.  Es kostete das Reich seit 1919 ernorme Abwehrkraefte, dieses zu verhindern. Die Umerziehung und Geschichtsverfaelschungen durch deutsche Politiker und Geschichtskosmetiker haben dazu gefuehrt, dass die Bolschewistischen Umsturzversuche und Agitationen waehrend der Weimarer Republik im heutigen Bewusstsein der Oefentlichkeit verschwunden sind.
Durch die Schuld der Alliierten, die ein Verbrecherregime als Alliierten akzeptieren, aber auch durch eigene deutsche Schuld – Versaeumnisse, Fehler, Verrat – konnten die Sowjets bis ins  Herz Mitteleuropas vordringen.
DIE UNGEHEUREN BLUTOPFER  DEUTSCHER SOLDATEN KONNTEN ABER EINEN DURCHMARSCH BIS ZUM ATLANTIK VERHINDERN!
Niemand in West Europa, nicht einmal Deutsche Politiker, sprechen ihnen dafuer den Dank aus. Die gleichgeschaltene Presse der Bundesrepublik schuert dagegen eine volksverhetzende Kampagne gegen die angebliche "Nazi" Wehrmacht, gegen "Rechts," um all die linken Aufstaende in der Weimar Republik mit ihren rund 10,000 Opfern, die RAF-Morde und die gemeingefaehrlichen Angriffe der Links-Autonomen mit Duzenden Opfern allein schon bei der Polizei, vergessen zu lassen.
Jeden Januar gedenken die Linken der ermordeten Linken Luxemburg und Liebknecht, nicht aber der durch deren Putschversuche verursachten etwa 3,000 deutschen Opfern." Euro Kurier Mai 2013, Tuebingen. Von Hans Meiser  – "Deutschland's Abwehrkampf gegen den Bolschewismus," Grabert Verlag
* * *
 Rueckkehr der Deutschen Soldaten 1955 [einer winzigen Zahl-Mehrere Millionen starben in Gefangenschaft]

ergreifend – kurzes video
10 jahre im Gefaengnis gegen alle menschlichen und Kriegsregeln!
Millionen kehrten nie wieder heim
https://www.youtube.com/watch?v=ZtKHPboG6_A&index=7&list=PLmuVd09CFs8EhVvGSUNETR3PWBNjgquny
Siehe Auch:
Denkmal Deutscher Soldaten – post
Nuernberg ein Verbrechen – post
Unschuldig in Oradour – post
Verhalten von Soldaten – post
Mehr Verbrechen an unseren Deutschen Soldaten
Vater ich bin stolz auf Dich-Juchem – PDF
Die-Kriegserlebnisse-des-Werner-Weinlein-nurnberg
Kriegsgefangene – Buecher zum Kaufen – offsite website
  Grosse Deutsche Helden – Buch – offiste web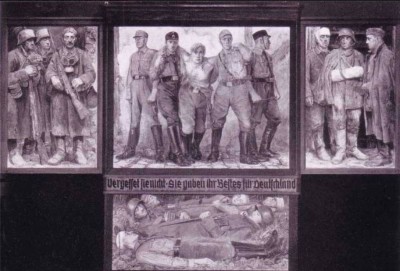 DEUTSCHLAND IS UNSCHULDIG! DIE ALLIIERTEN SIND DIE VERBRECHER!