***
EINE KRIEGSBESATZUNG UND JUDEN HALTEN UNS MIT LÜGEN UND DROHUNGEN GEKNEBELT UND GEFESSELT SODAẞ UNSERE TRAUER GENERATIONEN VERSPÄTET HOCHKOMMT. ABER SIE KOMMT.
WIR DEUTSCHEN SIND DIE OPFER UND DIE JUDEN UND IHRE HANDLANGER SIND DIE VERBRECHER. DIE JUDEN HABEN UNS DEUTSCHE SCHON SEIT TAUSENDEN VON JAHREN AUSGELAUGT UND AUSGEROTTET. INFORMIERT EUCH HIER!

***
PRIVATE: IN MEMORIA OF THE CIVILIAN DEATHS (NOT COMBAT) OF GERMANS IN WW2
PRIVATDENKMAL IN ERINNERUNG DER ZIVILEN DEUTSCHEN TOTEN IM 2. WELTKRIEG
***
Die seit fast 40 Jahren durchgeführte
BRETZENHEIM-GEDENKVERANSTALTUNG!
Sonnabend, 25. November 2017
Am Mahnmahl "Feld des Jammers" – Beginn 14Uhr
(Es handelt sich um 55559 Bretzenheim an der Nahe, nicht um den gleichnamigen Ortsteil von Mainz.)
steht unmittelbar bevor
Bitte kommt zahlreich!
Einige Hinweise: Der sonstige Vorabtreffpunkt – der Teetronic-Parkplatz am Kreisverkehr "An den zehn Morgen" – steht diesmal nicht zur Verfügung. Treffpunkt ist deshalb gleich das Mahnmal "Feld des Jammers", der Veranstaltungsort.
Über die Parksituation könnt Ihr Euch hier ein Bild machen, damit Ihr dann vor Ort schon orientiert seid: https://www.google.de/maps/@49.875493,7.8936703,964m/data=!3m1!1e3 (durch "Scrollen" bei gleichzeitigem Drücken der Taste "Strg" – Steuerung – läßt sich die Karte vergrößern und verkleinern.)
Ein Parkplatz befindet sich zum Beispiel ein Stück vom Mahnmal enfernt an der B48 Richtung Bad Kreuznach, er heißt offiziell "Mitfahrparkplatz" (https://www.google.de/maps/@49.8643881,7.8847354,345m/data=!3m1!1e3)
Wer Fahnen hat: Schwarze und Schwarz-Weiß-Rote, bitte mitbringen. Ebenso Kerzen (Grablichter), zum Aufstellen am Mahnmal. Dort wollen wir auch die Lieder singen: "Wenn alle untreu werden" und "Ich hatt´ einen Kameraden". Wer nicht ganz textsicher ist, hier zum Einstudieren:
Wenn alle untreu werden
 Wenn alle untreu werden,
So bleiben wir doch treu;
Daß immer noch auf Erden
Für euch ein Fähnlein sei.
Gefährten unsrer Jugend,
ihr Bilder bess'rer Zeit,
Die uns zu Männertugend
und Liebestod geweiht.
Wollt nimmer von uns weichen,
uns immer nahe sein,
treu wie die deutschen Eichen,
wie Mond- und Sonnenschein.
Einst wird es wieder helle,
in aller Brüder Sinn,
sie kehren zu der Quelle
in Lieb und Treue hin.
Ihr Sterne seid uns Zeugen,
die ruhig nieder schau'n,
wenn alle Brüder schweigen
und falschen Götzen trau'n.
Wir woll'n das Wort nicht brechen,
nicht Buben werden gleich,
woll'n predigen und sprechen
vom heiligen Deutschen Reich.
***
Ich hatt´ einen Kameraden
Ich hatt' einen Kameraden,
Einen bessren findst du nicht.
Die Trommel schlug zum Streite,
Er ging an meiner Seite
In gleichem Schritt und Tritt,
In gleichem Schritt und Tritt.
Eine Kugel kam geflogen,
Gilt sie mir oder gilt sie dir?
Ihn hat es weggerissen,
Er liegt zu meinen Füßen,
Als wär's ein Stück von mir,
Als wär´s ein Stück von mir.
Will mir die Hand noch reichen,
Derweil ich eben lad.
Kann dir die Hand nicht geben,
Bleib du im ew'gen Leben
Mein guter Kamerad!
Mein guter Kamerad!
 ***
Mobilisierungsvideo
Peter Heppner sings about the German Zeitgeist

***
JEWISH GOAL WAS FOR MORE THAN 3,000 YEARS TO ERADICATE THE GERMAN PEOPLE (AMALEK) BECAUSE THEY WERE THE BEST. JEWISH TALMUD LAW: "THE BEST YOU SHALL KILL."
1. POLAND STARTED THE WAR, ENTERING GERMAN TERRITORY, SHOOTING, AFTER ATTACKING THE GERMAN BORDER FREQUENTLY DURING THE PROCEEDING MONTHS KILLING AND INJURING MANY GERMAN SOLDIERS; ALSO THEY TORTURED TO DEATH THOUSANDS OF ETHNIC GERMANS IN 1939. GERMANY FINALLY SHOT BACK ON 1. SEPT. 1939. AND THIS IS ALSO WHAT ADOLF HITLER SAID IN HIS SPEECH ON 1. Sept. 1939. THIS WAS ONLY A POLAND/GERMANY CONFLICT.
2. BRITAIN AND FRANCE DECLARED WAR ON GERMANY, STARTING WWII.
3. THE US STARTED TO BOMB GERMAN SHIPS ALREADY IN 1939 WITHOUT A DECLARATION OF WAR. GERMANY NEVER SHOT BACK AND LOST MANY SHIPS. TWICE THE AMERICANS (CANADIANS, AUSTRALIANS, ETC.) HAVE ATTACKED GERMANY, IN WW1 AND WW2 WITHOUT GERMANY EVER HAVING DONE ANYTHING TO THE THEM OR HAVING ANY TYPE OF CONFLICT WITH THEM.
4. THE ALLIES BOMBED 1 MILLION GERMAN WOMEN, CHILDREN AND GRANDPARENTS TO DEATH, INCLUDING USING PHOSPHOR BOMBS WHERE PEOPLE BECAME LIVING TORCHES.
AND THERE IS SO MUCH MORE EVIL THE ALLIES HAVE COMMITTED AGAINST GERMANY. IN ALL THE ALLIES MURDERED 15 MILLION GERMAN CIVILIANS. 15 MILLION! IN ADDITION, 3 MILLION GERMAN SOLDIERS DIED IN BATTLE.
Wir Sind Wir

Tag um Tag, Jahr um Jahr,
Wenn ich durch diese Straßen geh',
Seh ich wie die Ruinen dieser Stadt
Wieder zu Häusern auferstehen.
Doch bleiben viele Fenster leer,
Für viele gab es keine Wiederkehr.
Und über das, was grad noch war,
Spricht man heute lieber gar nicht mehr.
Doch ich frag, ich frag mich wer wir sind.
Wir sind wir! Wir stehen hier!
Aufgeteilt, besiegt und doch,
Schließlich leben wir ja noch.
Wir sind wir! Wir stehen hier!
Das kanns doch nicht gewesen sein.
Keine Zeit zum Traurigsein.
Wir sind wir! Wir stehn' hier!
Wir sind wir!
Auferstanden aus Ruinen dachten wir,
Wir hätten einen Traum vollbracht.
40 Jahre zogen wir an einem Strang.
Aus Asche haben wir Gold gemacht.
Jetzt ist mal wieder alles anders
Und was vorher war, ist heute nichts mehr wert.
Jetzt können wir haben was wir wollen,
Aber wollten wir nicht eigentlich viel mehr?
Und ich frag, ich frag mich wo wir stehen.
Wir sind wir! Wir stehen hier!
Wieder Eins in einem Land,
Superreich und abgebrannt.
Wir sind wir! Wir stehen hier!
So schnell kriegt man uns nicht klein,
Keine Zeit zum bitter sein.
Wir sind wir! Wir stehn' hier!
Wir sind wir!
Wir sind Wir!
Aufgeteilt, besiegt und doch,
Schließlich gibt es uns ja immer noch.
Wir sind wir!
Und wir werden's überstehen,
Denn das Leben muss ja weitergehen.
Wir sind wir!
Das ist doch nur ein schlechter Lauf.
So schnell geben wir doch jetzt nicht auf.
***
ENGLISH
We Are Us
Day by day, year by year,
When I walk through these streets,
I've seen the ruins of this city
Resurrected again to houses.
But many windows remain empty,
For many there was no return.
And about what was left
Today no one talks anymore.
But I ask, I ask who are we?
We are us! We stand here!
Divided, conquered and yet,
After all, we are still alive.
We are us! We stand here!
That cannot have been all.
No time for sadness.
We are us! We stand here!
We are us!
Risen from ruins we thought
We had a dream fulfilled.
For 40 years we pulled together.
We made gold out of ashes.
Now everything is different again
And what was before is worth nothing today.
Now we can have what we want,
But didn't we really want much more?
And I ask, I ask where do we stand?
We are us! We stand here!
Again, we are united in the land,
Super rich and burned up.
We are us! We stand here!
You can't get us down so fast.
No time to be bitter.
We are us! We stand here!
We are us!
We are us!
Divided, conquered and yet,
After all, we still exist.
We are us!
And we'll pull through.
Because life has to go on.
We are us!
This is just a bad streak.
We don't give up that easily now!
***
IT'S AGAINST THE GENEVA CONVENTION (RULES OF WAR) TO HOLD PRISONERS BEYOND THE WAR! GERMAN PRISONERS WERE KEPT FOR YEARS BY THE AMERICANS AND IN MANY COUNTRIES. 10 TO 20 YEARS IN RUSSIA.
Rhine meadows postings in memorial of our Million plus murdered German soldiers by Jew Dwight Eisenhower on the meadows of the Rhine river. Further, he starved 6 Million German civilians to death! And this swine became president of the United States to mock the clueless Americans.
Rheinwiesenerinnerungen and unsere ueber 1 Million ermordeten deutsche Soldaten bei dem Jude Dwight Eisenhower auf den Rheinwiesen. Weiterhin hat er 6 Millionen Deutsche Zivilisten gezielt verhungert. Und dieses Schwein wurde zum Praesidenten der USA gewaehlt als Verhoehnung der ahnungslosen Amerikaner.
***
ZUM GEDENKEN UNSERER DEUTSCHEN HELDEN und UNSERER DEUTSCHEN ZIVILISTEN AUF DEN RHEINWIESEN

***
***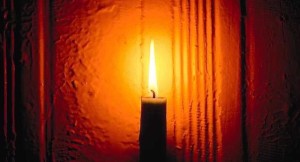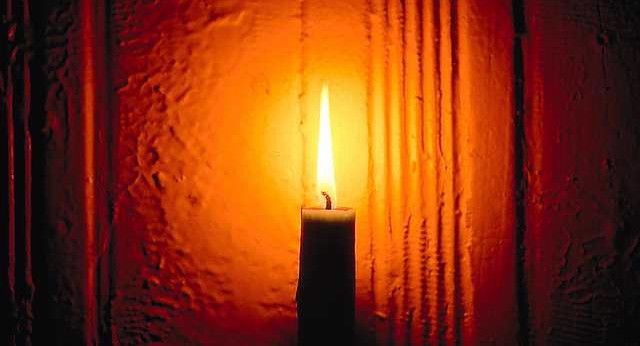 ***
From:

"bretzenheim.gedenken@web.de" <bretzenheim.gedenken@web.de>


To:

bretzenheim.gedenken@web.de


Sent:

Sunday, October 29, 2017 8:14 AM
Subject: Aufruf von Wiebke Jung

Aufruf von Wiebke Jung zur Teilnahme an der Gedenkveranstaltung
für die Ermordeten Soldaten der Rheinwiesenlager am 25. November 2017 in BRETZENHEIM bei Bad Kreuznach
Beginn 14Uhr am Mahnmal "Feld des Jammers
"Den Charakter eines Volkes erkennt man daran, wie es seine Soldaten nach einem verlorenen Krieg behandelt."
Diesen Satz des Historikers Leopold von Ranke kann man im Falle des Deutschen Volkes auch auf die Millionen an zivilen Opfern des Bombenholocausts und der Heimatvertriebenen aus den Ostgebieten des Deutschen Reiches erweitern. Kein anderes Volk in der Weltgeschichte hat im Zuge zweier ihm aufgezwungener Kriege eine derart hohe Zahl an Opfern zu beklagen wie das Deutsche Volk. Opfer, die durch das unmißverständlich und eindeutig formulierte Ziel der Vernichtung des Deutschen Reiches und der Ausrottung des Deutschen Volkes einer sich schäbig im Hintergrund haltenden, aber dennoch alles lenkenden satanischen Macht entstanden sind.Und wie behandelt nun das Deutsche Volk seine Soldaten und die zivilen Opfer nach diesen beiden verlorenen Kriegen? Seit nahezu einem dreiviertel Jahrhundert gedenkt das "Offizielle Deutschland", also die Vertreter der von den alliierten Siegermächten dem Deutschen Volk übergestülpten BRD ausschließlich fremder Opfer, seien sie nun real oder nur erfunden. Die eigenen Opfer, die in den Rheinwiesenlagern oder anderswo grausam ermordeten deutschen Soldaten, die Millionen Deutschen, die durch alliierten Bombenterror, durch Vertreibung, Vergewaltigung oder Folter auf bestialische Weise ermordet wurden oder schwerste körperliche und seelische Schäden erlitten haben, werden im besten Fall verschwiegen.
Es gibt aber auch nicht wenige, die diese Opfer verhöhnen, in dem sie sie wider aller historischer Tatsachen zu Tätern stempeln, die eine vermeintlich gerechte Strafe erhalten hätten und sogar zur Wiederholung ("Bomber Harris, do it again") aufrufen. Das erbärmliche Totschweigen und schlimmer noch das Rechtfertigen und Verharmlosen dieser alliierten Kriegsverbrechen läßt vermuten, daß der Charakter des Deutschen Volkes unter über 70jähriger Umerziehung schwer gelitten hat. Lassen Sie uns die Botschaft in die Welt senden, daß die BRD-Vertreter nicht für das Deutsche Volk sprechen, sondern daß das Deutsche Volk noch immer für deutsche Werte und Tugenden wie Ehre und Treue steht und seiner Ahnen, seien es Soldaten, Frauen, Kinder oder alte Menschen, die zu Opfern eines bis heute andauernden Vernichtungsfeldzuges wurden, würdig gedenkt. Kommen Sie am 25. November 2017 zur Gedenkveranstaltung nach Bretzenheim (bei Bad Kreuznach) und helfen Sie damit, ein Zeichen gegen das Vergessen und Verdrehen zu setzen.
Unsere Soldaten haben höchst ehrenvoll und unter Einsatz ihres Lebens für unser Land und unser Volk gekämpft. Sie haben ihr Leben geopfert, um uns eine Zukunft zu ermöglichen. Sie haben es verdient, daß wir ihrer in tiefster Dankbarkeit gedenken und uns in Ehrfurcht vor Ihnen verneigen.
Wiebke Jung
29. Oktober 2017
55559

BRETZENHEIM 25. November 2017
Beginn 14Uhr
am Mahnmal "Feld des Jammers
Redner: Wilhelm Herbi, Richard Edmonds, Alfred Schaefer, Bernhard Schaub, Roland Wuttke, Lydia Walz, Henry Hafenmayer, Dr. Gunther Kümel, Friedrich Bode, Dagmar Brenne, Vitalij Killer, Ricarda Riefling, Gerhard Ittner
Mobilisierungsvideo fuer Bretzenheim am 25. November 2017
***
THE DEEDS OF THE 'SOLDIERS FOR GOD' IN THE 'GOOD WAR.' PERFECT LIES OF A PERFECT TALMUDIC JEW, ROOSEVELT. MORE 'GOOD WARS' BY THE 'GOOD JEWS' AROUND THE WORLD EVERY DAY.
This American 'soldier for Christ' is beating each individual German POW with the but of his rifle as they pass by him. Maybe his blood is mixed with another race and he is letting his hate out on the white man?
Even women with babies were scooped off the street and put on the Rhine meadows out of sheer cruelty
What American pride! to stand in front of the bodies of our brave German soldiers that they have genocided by denying them medical treatment and starving them to death! Shame on you, you lousy American warrior in the service of the devil, the Jew. If this soldier has any soul at all he would have had to become an alcoholic in order to stand himself.
***
Die Rheinwiesenlager
JEW EISENHOWER, AS GRAND COMMANDER OF EUROPE, IS RESPONSIBLE FOR THE STARVATION DEATHS OF 6 MILLION GERMAN CIVILIANS AND
MORE THAN 1 MILLION GERMAN POWs
They even incarcerated women with babies. Besides the soldiers, they just scooped people off the street and took them to the prison camps where they killed a large percentage of them by starving them to death.
***
Documentary: Eisenhower's Rhine Meadows Death Camps. Germany did not attack Poland. It's the other way around. Poland attacked the German border endless times in 1939 killing many German guards and on Aug. 31/Sept. 1 Polish soldiers entered German territory shooting at Germans to provoke the Germans to fight back.
***
WHAT THE JEWS AND THEIR HENCHMEN, THE ALLIES, HAVE DONE TO US GERMANS – AND STILL DO EVERY DAY TO US WITH THEIR ENDLESS LIES, RAPE AND MURDER – IS SO HUMONGOUS, SO VILE, SO PERVERTED, SO TREACHEROUS, SO ALL-ENCOMPASSING HORRIBLE, SO FILTHY, SO IN-HUMANE AND DECEPTIVE, SO DEVASTATING TO OUR GERMAN BODIES AND SOUL FOR GENERATIONS TO COME, THAT AFTER DAILY FULL-TIME RESEARCH FOR SEVERAL YEARS I CANNOT EVEN TAKE IN THE TIP OF THE ICEBERG OF THE CRIMES AGAINST THE GERMANS THAT I COME ACROSS. I HAVE BECOME HARDENED BY READING ABOUT THE ONSLAUGHT OF HORRORS COMMITTED AGAINST THE GERMAN PEOPLE AND CAN NOW READ THINGS THAT HAD PUT ME INTO DAILY SOBBING FOR A COUPLE OF YEARS AS I WAS READING OF THE HORRORS COMMITTED AGAINST THE GERMAN PEOPLE, BUT WHEN I COME ACROSS MORE HORRORS NOW, I FEEL THE DARKNESS THAT HAS ENVELOPED NOT ONLY GERMANY BUT THE UNITED STATES, IN FACT, THIS WHOLE PLANET, CAUSED BY THE EVIL TALMUDIC JEWS. I DON'T KNOW THE MOVIE, BUT THE TITLE "SILENCE OF THE LAMBS" ALWAYS REMINDS ME OF MY FELLOW GERMANS IN GERMANY, GAGGED BY THE NEW WORLD ORDER JEWS WITH PRISON, CAREER RUIN, DEFAMATION AND THREAT OF CONTINUING THE WAR IF THEY REBEL, SO THAT THE JEWS CAN CONTINUE TO LIE ABOUT THE GERMANS AND TAKE OVER THE WORLD. AND THEN? THEY WILL ELIMINATE MOST OF US. YOU CAN COUNT ON IT BECAUSE IT'S THEIR TALMUDIC LAW THEY MUST FULFILL FOR THEIR INVENTED GOD, SATAN. JUST LOOK AT THEM IN POLITICS HOW THEY PRANCE AROUND!
***
DOES ANYONE EVER CONTEMPLATE THIS? IT'S A FACT!
THE GERMAN SOLDIERS DIED FOR EUROPE AND AMERICA. IF THEY HAD NOT EXECUTED A PREEMPTIVE STRIKE UPON THE SOVIETS LINED UP AT THE GERMAN BORDER FOR ATTACK, 2 WEEKS LATER THE SOVIETS (JEWISH CONTROLLED), ARMY IN ATTACK MODE, WOULD HAVE OVERRUN GERMANY, MADE IT COMMUNIST, THEN WOULD HAVE OVERRUN ALL THE OTHER WESTERN COUNTRIES. NEXT WOULD HAVE BEEN THE AMERICAS. HOW MANY HUNDREDS OF MILLIONS WOULD THE JEWS HAVE SLAUGHTERED PER THE JEWISH TALMUDIC PLAN? MANY OF YOU WHO FALSELY ACCUSE THE GERMANS, THOUGH YOU WERE LIED TO, WOULD HAVE NEVER BEEN BORN BECAUSE YOUR GRAND PARENTS WOULD HAVE BEEN SLAUGHTERED JUST LIKE THE 66 MILLION RUSSIAN PEOPLE WERE SLAUGHTERED BY THE JEWS. THE FACT IS, INSTEAD OF ATTACKING THE SO-CALLED NAZIS, YOU OUGHT TO BE THANKFUL THAT OUR NOBLE SO-CALLED NAZIS, MEANT AS A CURSE WORD BY SOME OF YOU, EVER EXISTED AND MOBILIZED ALREADY IN 1918 AGAINST THE JEWISH COMMUNIST INVADERS IN GERMANY WHO ALREADY TRIED TO OVERTHROW GERMANY THEN AND KILLED MANY GERMANS. THIS IS HOW THE NATIONAL SOCIALIST WORKERS PARTY WAS BORN, THE ONES THAT SOME OF YOU CALL SPITEFULLY NAZIS. ALL WE HEAR IN THE JEWISH RUN MEDIA IS TRUTH MIXED WITH LIES, LIES, AND MORE LIES ABOUT WW2 AND EVERYTHING ELSE. A LIE MIXED WITH TRUTH IS STILL A LIE!
***
THE GERMAN SOLDIERS HAVE NOT COMMITTED ANY WAR CRIMES. THEY WERE STRICTLY FIGHTING UNDER THE GENEVA CONVENTION AND WITH GREAT SELF-DISCIPLINE TAUGHT BY THEIR SUPERIORS. THE NUREMBERG TRIAL IS A SCAM. IT IS ALL JEWISH AND ALLIED PROPAGANDA TO HIDE THEIR MILLIONS OF CRIMES AGAINST THE GERMAN CIVILIANS AND SOLDIERS, THE MURDER OF 15 MILLION GERMANS MOSTLY AFTER THE WAR.
***
"God, I hate the Germans…"
Dwight David Eisenhower in a letter to his wife
in September, 1944.
First, I want you to picture something in your mind. You are a German soldier who survived through the battles of World II. You were not really politically involved, and your parents were also indifferent to politics, but suddenly your education was interrupted and you were drafted into the German army and told where to fight. Now, in the Spring of 1945, you see that your country has been demolished by the Allies, your cities lie in ruins, and half of your family has been killed or is missing. Now, your unit is being surrounded, and it is finally time to surrender. The fact is, there is no other choice.
It has been a long, cold winter. The German army rations have not been all that good, but you managed to survive. Spring came late that year, with weeks of cold rainy weather in demolished Europe. Your boots are tattered, your uniform is falling apart, and the stress of surrender and the confusion that lies ahead for you has your guts being torn out. Now, it is over, you must surrender or be shot. This is war and the real world.
You are taken as a German Prisoner of War into American hands. The Americans had 200 such Prisoner of War camps scattered across Germany. You are marched to a compound surrounded with barbed wire fences as far as the eye can see. Thousands upon thousands of your fellow German soldiers are already in this make-shift corral. You see no evidence of a latrine and after three hours of marching through the mud of the spring rain, the comfort of a latrine is upper-most in your mind. You are driven through the heavily guarded gate and find yourself free to move about, and you begin the futile search for the latrine. Finally, you ask for directions, and are informed that no such luxury exists.
No more time. You find a place and squat. First you were exhausted, then hungry, then fearful, and now; dirty. Hundreds more German prisoners are behind you, pushing you on, jamming you together and every one of them searching for the latrine as soon as they could do so. Now, late in the day, there is no space to even squat, much less sit down to rest your weary legs. None of the prisoners, you quickly learn, have had any food that day, in fact there was no food while in the American hands that any surviving prisoner can testify to. No one has eaten any food for weeks, and they are slowly starving and dying. But, they can't do this to us! There are the Geneva Convention rules for the treatment of Prisoners of War. There must be some mistake! Hope continues through the night, with no shelter from the cold, biting rain.
Your uniform is sopping wet, and formerly brave soldiers are weeping all around you, as buddy after buddy dies from the lack of food, water, sleep and shelter from the weather. After weeks of this, your own hope bleeds off into despair, and finally you actually begin to envy those who, having surrendered first manhood and then dignity, now also surrender life itself. More hopeless weeks go by. Finally, the last thing you remember is falling, unable to get up, and lying face down in the mud mixed with the excrement of those who have gone before.
Your body will be picked up long after it is cold, and taken to a special tent where your clothing is stripped off. So that you will be quickly forgotten, and never again identified, your dog-tag is snipped in half and your body along with those of your fellow soldiers are covered with chemicals for rapid decomposition and buried. You were not one of the exceptions, for more than one million seven hundred thousand German Prisoners of War died from a deliberate policy of extermination by starvation, exposure, and disease, under direct orders of the General Dwight David Eisenhower.
=====
One month before the end of World War II, General Eisenhower issued special orders concerning the treatment of German Prisoners and specific in the language of those orders was this statement, "Prison enclosures are to provide no shelter or other comforts."
Eisenhower biographer Stephen Ambrose, who was given access to the Eisenhower personal letters, states that he proposed to exterminate the entire German General Staff, thousands of people, after the war.
Eisenhower, in his personal letters, did not merely hate the Nazi Regime, and the few who imposed its will down from the top, but that HE HATED THE GERMAN PEOPLE AS A RACE. It was his personal intent to destroy as many of them as he could, and one way was to wipe out as many prisoners of war as possible.
Of course, that was illegal under International law, so he issued an order on March 10, 1945 and verified by his initials on a cable of that date, that German Prisoners of War be predesignated as "Disarmed Enemy Forces" called in these reports as DEF. He ordered that these Germans did not fall under the Geneva Rules, and were not to be fed or given any water or medical attention. The Swiss Red Cross was not to inspect the camps, for under the DEF classification, they had no such authority or jurisdiction.
Months after the war was officially over, Eisenhower's special German DEF camps were still in operation forcing the men into confinement, but denying that they were prisoners. As soon as the war was over, General George Patton simply turned his prisoners loose to fend for themselves and find their way home as best they could. Eisenhower was furious, and issued a specific order to Patton, to turn these men over to the DEF camps. Knowing Patton as we do from history, we know that these orders were largely ignored, and it may well be that Patton's untimely and curious death may have been a result of what he knew about these wretched Eisenhower DEF camps.
The book, OTHER LOSSES, found its way into the hands of a Canadian news reporter, Peter Worthington, of the OTTAWA SUN. He did his own research through contacts he had in Canada, and reported in his column on September 12,1989 the following, in part:
"…it is hard to escape the conclusion that Dwight Eisenhower was a war criminal of epic proportions. His (DEF) policy killed more Germans in "peace" than were killed in the European Theater."
"For years we have blamed the 1.7 million missing German POW's on the Russians. Until now, no one dug too deeply … Witnesses and survivors have been interviewed by the author; one Allied officer compared the American camps to Buchenwald. But, the inmates of Buchenwald received fair treatment if compared to Eisenhowers death camps".
It is known, that the Allies had sufficient stockpiles of food and medicine to care for these German soldiers. This was deliberately and intentionally denied them. The Red Cross sent several trains with food, tents, blankets and medical equipment, however Eisenhower rejected the offer and the trains had to return to Switzerland. Many men died of gangrene from frostbite due to deliberate exposure. Local German people who offered these men food, were denied. General Patton's Third Army was the only command in the European Theater to release significant numbers of Germans.
Others, such as Omar Bradley and General J.C.H. Lee, Commander of Com Z, tried, and ordered the release of prisoners within a week of the war's end. However, a SHAEF Order, signed by Eisenhower, countermanded them on May 15th.
Does that make you angry? What will it take to get the average apathetic American involved in saving his country from such traitors at the top? Thirty years ago, amid the high popularity of Eisenhower, a book was written setting out the political and moral philosophy; of Dwight David Eisenhower called, THE POLITICIAN, by Robert Welch. This year is the 107th Anniversary of Eisenhower's birth in Denison, Texas on October 14, 1890, the son of Jacob David Eisenhower and his wife Ida. Everyone is all excited about the celebration of this landmark in the history of "this American patriot." Senator Robert Dole, in honor of the Commander of the American Death Camps, proposed that Washington's Dulles Airport be renamed the Eisenhower Airport!
The UNITED STATES MINT in Philadelphia, PA is actually issuing a special Eisenhower Centennial Silver Dollar for only $25 each. They will only mint 4 million of these collector's items, and veteran's magazines are promoting these coins under the slogan, "Remember the Man…Remember the Times…" Pardon me if I regurgitate!
There will be some veterans who will not be buying these coins. Two will be Col. James Mason and Col. Charles Beasley who were in the U.S. Army Medical Corps who published a paper on the Eisenhower Death Camps in 1950. They stated in part:
"Huddled close together for warmth, behind the barbed wire was a most awesome sight; nearly 100,000 haggard, apathetic, dirty, gaunt, blank-staring men clad in dirty gray uniforms, and standing ankle deep in mud … water was a major problem, yet only 200 yards away the River Rhine was running bank-full."
Another Veteran, who will not be buying any of the Eisenhower Silver Dollars is Martin Brech of Mahopac, New York, a semi-retired professor of philosophy at Mercy College in Dobbs Ferry, NY. In 1945, Brech was an 18 year old Private First Class in Company C of the 14th Infantry, assigned as a guard and interpreter at the Eisenhower Death Camp at Andernach, along the Rhine River. He stated for SPOTLIGHT, February 12, 1990:
"My protests (regarding treatment of the German DEF'S) were met with hostility or indifference, and when I threw our ample rations to them over the barbed wire. I was threatened, making it clear that it was our deliberate policy not to adequately feed them."
"When they caught me throwing C- Rations over the fence, they threatened me with imprisonment. One Captain told me that he would shoot me if he saw me again tossing food to the Germans … Some of the men were really only boys 13 years of age…Some of the prisoners were old men drafted by Hitler in his last ditch stand … I understand that average weight of the prisoners at Andernach was 90 pounds…I have received threats … Nevertheless, this…has liberated me, for I may now be heard when I relate the horrible atrocity I witnessed as a prison guard for one of 'Ike's death camps' along the Rhine." (Betty Lou Smith Hanson)
=====
Note: Remember the photo of Ike's West Point yearbook picture when he was dubbed "IKE, THE TERRIBLE SWEDISH JEW"? By the way, he was next, or nearly so, to the last in his class. This article was first printed in 1990, but we thought it was meaningful to reprint it now.
Note: During Cadet Eisenhower's time at West Point Academy, Eisenhower was summoned to the office of the headmaster and was asked some pointed questions. At the time, it was routine procedure to test a cadet's blood to insure White racial integrity.
Apparently, there was a question of Eisenhower's racial lineage and this was brought to Eisenhower's attention by the headmaster. When asked if he was part Oriental, Eisenhower replied in the negative. After some discussion, Eisenhower admitted having Jewish background. The headmaster then reportedly said, "That's where you get your Oriental blood?" Although he was allowed to remain at the academy, word got around since this was a time in history when non-Whites were not allowed into the academy. Note – The issue of Eisenhower's little-known Jewish background in academically essential in understanding his psychopathic hatred of German men, women and children.
Later, in Eisenhower's West Point Military Academy graduating class yearbook, published in 1915, Eisenhower is identified as a "terrible Swedish Jew."
Wherever Eisenhower went during his military career, Eisenhower's Jewish background and secondary manifesting behavior was a concern to his fellow officers. During World War II when Col. Eisenhower was working for Gen. Douglas MacArthur in the South Pacific, MacArthur protested to his superiors in Washington (DC) that Eisenhower was incompetent and that he did not want Eisenhower on his staff.
In 1943, Washington not only transferred Col. Eisenhower to Europe but promoted him over more than 30 more experienced senior officers to five star general and placed him in charge of all the US forces in Europe.
Thus it comes as no surprise that General George Patton, a real Aryan warrior, hated Eisenhower.
[Patton was keen to fight the Soviets, and reportedly kept some German units ready to move against the Soviets…unsurprisingly he was killed; after the war, in a 'car crash,' just like Lawrence of Arabia was conveniently bumped off, in a similar manner, for his 'pro-fascist' views].
http://www.zundelsite.org/rheinwiesenlager.html
***
***
The the book "Other Losses" and other books by James Baque I need to say that he is wrong about the accusations of the Germans. He is American and is speaking from American miss-information:
***
GERMANY'S DESTRUCTION WAS PLANNED AT THE END OF THE 19TH CENTURY
BY THE JEWISH BANKERS AND JEWISH KINGDOM (SEE NEWSPAPER EXCERPT), AFTER THE TALMUDIC LAW "KILL THE BEST GENTILES." GERMANY WAS THE MOST SUCCESSFUL AND HAPPY COUNTRY AT THE END OF THE 19TH CENTURY. UNFORTUNATELY, KAISER WILHELM TRUSTED THE JEWS TOTALLY, AND THEY BETRAYED HIM SEVERELY. IT DIDN'T MATTER WHAT GERMANY DID; IT DID NOT MATTER WHAT ADOLF HITLER DID. THE DESTRUCTIVE FORCES WITH DEFAMATION AND LIES HAD A PLAN; AND THE JEWS PLAN ONE HUNDRED YEARS AHEAD AND MORE, FIRST HOW TO USE GENTILES AS THEIR WORK HORSES WITH USURY AND TAXES AND THEN HOW TO TURN GENTILES AGAINST EACH OTHER IN WARS AND CIVIL WARS, SO THEY CAN SELL GUNS AND LATER CASH IN IN RE-CONSTRUCTION. THEY PREPARE THEIR PLAN WITH CONTROLLING THE MEDIA. ALREADY AFTER WWI, THE JEWS CONTROLLED 99 NEWSPAPERS AND THE NATIONAL SOCIALISTS HAD ONE, ADOLF HITLER SAID.
***
Im Gedenken an Reinhold Leidenfrost
6. März 1924 – 5. November 2017
dessen erfolgreicher Artikel und Vortragstext
aus der Zeit der Jahrtausendwende
…Nach der Waffenniederlegung im 1. Weltkrieg: Duff Cooper, Erster Lord der Admiralität schrieb: "Wir taten alles in unserer Macht, um Frauen und Kinder in Deutschland auszuhungern." [admim*Eine dreiviertel Million Deutsche verhungerten.]
Churchill, der damals schon einer der einflussreichsten englischen Politiker war, erklärte 1919 in einem Interview in der Londoner "Times": "Sollte Deutschland in den nächsten 25 Jahren wieder Handel zu treiben beginnen, so haben wir den Krieg (Erster Weltkrieg) umsonst geführt."~Ende
***
Click to read!
***
HERE IS THE OFFICIAL LOG OF ALL THE AUSCHWITZ ORDERS FROM 1940-1945  (FROM THE GERMAN GOVERNMENT ARCHIVES) BY THE COMMANDER OF AUSCHWITZ, RUDOLF HOESS (Höß), WHO WAS TORTURED TO 'ADMIT' HE KILLED MILLIONS OF JEWS AND HANGED AS A RESULT OF THE COMMUNIST JEW NUREMBERG KANGAROO COURTS. YOU WILL SEE HOW RELATIVELY 'HARMLESS' (IN A WAR SITUATION) THE ORDERS ARE. KEEP IN MIND THAT MOST OF THE PRISONERS WERE POWs. THE JEWS WERE ONLY A SMALL PORTION. IT IS TOO LARGE TO IMPORT INTO MY WEBSITE. IT IS IN THE GERMAN LANGUAGE AND HAS NOT BEEN TRANSLATED INTO ENGLISH AT THIS POINT. THIS 532-PAGE DOCUMENT HAS BEEN HIDDEN FROM THE GERMANS AND WORLD POPULATION, AS FRAU HAVERBECK SAYS. EVEN THE REVISIONIST COMMUNITY DID NOT KNOW ABOUT IT UNTIL ONLY VERY RECENTLY. NOTE: DOWNLOAD IT TO YOUR DESKTOP BECAUSE ARCHIVE.ORG DELETES SOME OF THE HISTORIC DOCUMENTS WHENEVER THEY FEEL LIKE IT. ALSO SOME OF THEM YOU KNOW CAN ONLY BORROW TO READ ONLINE. THEY DELETED 32 OF MY AUDIO HISTORICAL SPEECHES IN MY ACCOUNT; SPEECHES BY J.F.K. ABOUT THE EVIL DARK SECRET POWER, DR. LORRAINE DAY'S TALK ABOUT THE NOAHIDE LAWS TO KILL ALL AMERICAN CHRISTIANS FOR IDOLATRY (JESUS CHRIST), AND MANY SPEECHES BY ADOLF HITLER AND OTHER LEADERS.
https://archive.org/stream/Kommandanturbefehle/Befehle%20Buch#page/n0/mode/2up
After The Reich – The Brutal History Of The Allied Occupation
Allied Plans for Annihilation of the German People
Alliierte Kriegsverbrechen-pdf
Alliierte Pläne zur Ausrottung des deutschen Volkes
Auschwitz – A judge looks at the evidence-Staeglich
Auschwitz-a-personal-account-by-thies-christophersen-booklet-40pg.
HT Nr. 100 – Auswirkungen alliierter Kriegspropaganda nach 1945-30S
Befreiungskriterien Heimatvertreibung-Massenmord-Automatischer Arrest HT 114- flyer-30S
Historische Tatsachen – Nr. 107 – Anthony Schlingel – Besatzer, Besetzte und Verbuendete 'unterbelichtet perzepiert' – (2009, 40 S., Bild)
Crimes and Mercies by James Bacque (1997)
Deutschland-Besetzt Wieso-Befreit Wodurch 1987 72S.
Historische Tatsachen – Nr. 38 – Udo Walendy – Endloesung fuer Deutsche (1989, 40 S., verboten)
Es war nicht Rache sondern Verbrechen HT 106 – flyer-30S
Germany must perish – Theodore Kaufman:
http://www.germanvictims.com/wp-content/uploads/2017/07/Germany-must-perish-1941-Kaufman-58-pg.pdf
Geschehen Kriegsende HT No 92-30S
The Hoax of the 20th Century-Butz
HT- Nr. 46 –Korrespondenzschwindel im Nbgr IMT- und Aerzteprozeß 1945-1947-30S
MAY 8 LIBERATION GERMAN HOLOCAUST
Die Sieger Im Schatten Ihrer Schuld-1994-Nolywaika
J.G. Burg – Sündenböcke: http://vho.org/D/s/
Erich-Kern-Verbrechen-am-deutschen-Volk-Eine-Dokumentation-alliierter-Grausamkeiten-1964
Franz-W-Seidler-Verbrechen-an-der-Wehrmacht-1997
Verschwiegene Schuld-Besatzungspolitik