Please note: I have significantly expanded the "category" search, providing more succinct categories on the right side of the panel for ease of accessing posts on certain themes.

 ###
Bitte beachten: Ich habe die Kategorien-Suche ("category") auf der rechten Seite erheblich erweitert um Artikel ueber gewisse Themen leichter zu finden.

###
Auslaenderkriminalitaet Taegliche Berichte
###
#
Freiheit fuer Horst Mahler
###
Roland Wuttke – Freiheit fuer Horst Mahler
###
Horst Mahler Grussworte zum Gedenken von Bretzenheim
###
Warnung vor Blutvermischung der Rasse.
Wenn ein weisser Mensch mit einem Menschen dunklerer oder farbiger Rasse Kinder zeugt, Chinesen, Japaner, Araber, Schwarze, usw., die Kinder haben nur die Durchschnittsintelligents der beiden Eltern, nie aber erreicht das Kind die Intelligenz des weissen Elternteils, ueberschreitet sie schon gar nicht. Von der Perspektive des weissen Elternteils, entwickelt sich das Kind rueckwaerts. Nicht aber von der Perspektive des farbigen Elterteils. Es ist auch kein Weisser mehr denn das "dunkle" Blut nimmt ueberhand und somit ist die weisse Rasse, der Deutsche vernichtet.  Ja, sie sagen vielleicht das Kind ist schnell mit Buchstaben, Saetzen und Computer lernen. Nun gut, aber das ist nicht Intelligenz. Intelligenz ist Weistheit, Eingabe, Creativitaet auf hoechster Basis (nicht nur mit Malpinzeln herumspielen), und die Faehigkeit weit voraus zu sehen und dementsprechend zu urteilen und zu planen. Dazu kommt noch hohe philosophische und spirituelle Konzepte zu begreifen und weiterzuverarbeiten. Leider soll  all das durch das vermische Blut verloren gehen – das wurde mir von einem Idenditaetspastor gesagt – denn das Kind nimmt hauptsaechlich die meisten wenn nicht alle Eigenheiten der niedrigen Rasse an denn diese ist viel mehr aggressive in seinen Genen als die Weisse. Weiterhin spaltet es die Familie. In den jungen Jahren ist das nicht so sehr kritisch als in den aelteren, denn es geht um aufbauen, aufbuaen, aufbauen und jeder liebt natuerlich die suessen Kinder. Aber spaeter, wenn sich die Persoenlichkeiten mehr entwickelt haben und die Eltern aelter werden, das Kind entscheided sich dann meistens fuer die Verwandschaft der dunkleren Rasse weil die Verwandschat der weissen Rasse diesem Kind einfach zu kompliziert und zu "hoch" ist und es leichter fuer es ist sich in deren Umgebung zu Hause zu fuehlen. Der weisse Elternteil wird dann zum Teil verstossen nicht weil das Kind die weissen Eltern nicht liebt sondern weil es einfach bei den anderen "mehr zu Hause" ist. Es kann sehr tragisch ausgehen. Auch fuehlen sich die weissen Eltern wenn die Kinder mal aelter sind und man mit der Verwandschaft nicht so mit machen brauchen, bei der Verwandschaft der dunkleren Rasse nicht so wohl. Sicher, sie koennen freundlich sein, Feste zusammen feiern, usw., aber wenn es ans Diskutieren geht von sehr wichtigen Dingen wie Deutschlands Lage, die Zukunft der deutschen Menschen, was kuemmern sich die Farbigen darum!!! Man kann es ihnen auch nicht uebel nehmen, denn dieses Lieben seiner eigenen Rasse und eigenen Nation ist genetisch eingebaut. Und so koennen andere Rassen nicht diese Liebe mitfuehlen. Sie lieben ihre eigene Rasse. Die sogenannte "Liebe" die Menschen zweier verschieden Rassen zusammenbringt ist nicht Liebe sonder Attraktion und Lust. Das sieht man erst viel spaeter wenn die Probleme in der Ehe anfangen wegen grundverschiedenen Einstellungen wenn man vom taeglichen Alltag absieht.
###
###
###
###
Der amerikanische Geist – Egoismus, Egalitarismus, Blut, Öl und Kapital
###
Syrien: Die Giftgas-USA – Nation der Lügner macht einfach weiter (Videos)
###
Liberal Bill C-16 Could Force You to Call the Sexually Mixed up "Ze" or "Zir" or Go to Jail, Prof. Peterson Warns
University of Toronto professor Jordan Peterson warns a Senate committee about the repercussions of passing Bill C-16.
###
###
la la fabula del holocausto_Arthur Butz.pdf
Der Jahrhundertbetrug-Butz.pdf
The Hoax of the 20th century-Butz.pdf
###
Rheinwiesenlager – Murder of 1.7 Million German soldiers by Eisenhower
http://www.zundelsite.org/rheinwiesenlager.html
Allied Concentration and Death Camps for Germans
http://www.zundelsite.org/archive/warcrimes_ww2/allied_camps/allied_kz.html
Massacre of Germans in Czechoslovakia: Newly Discovered Film
http://www.zundelsite.org/assets/0114_massacre.html
Keelhaul Massacre by Americans
http://www.zundelsite.org/assets/0004keelhaul.html
The Sinking of the Wilhelm Gustlof
http://www.zundelsite.org/assets/0002gust1.html
"After the Reich" What the Allies did to the Germans after capitulation – Book Review
Part I
http://www.zundelsite.org/assets/0069_brutal_history_1.html
Part II
http://www.zundelsite.org/assets/0070_brutal_history_2.html
Part III
http://www.zundelsite.org/assets/0071_brutal_history_3.html
###
NASA
SIE LUEGEN UNS AN. DIE ERDE IST FLACH. ERIC DUBAY BRINGT HUNDERTE VON BEWEISEN IN SEINEN VIDEOS. NASA WURDE VON 2 SATANISTEN GEGRUENDET. JEDER DER BEI NASA ARBEITET SIEHT NUR EINEN BRUCHTEIL SEINER ARBEIT. SO KENNT NIEMAND DAS GANZE LUEGENGEBAEUDE UND KANN NIEMAND FUER DAS GANZE VERANTWORTLICH GEMACHT WERDEN. LEIDER HAT PRESIDENT TRUMP JETZT WEITERES GELD NASA ZUGESCHRIEBEN FUER WELTALL EXPLORATION.
Eric Dubay hat die deutschen Wissenschaftler in diesem Buch "Flache Erde…" als boese hingestellt durch das Amerikanische Luegengebaeude; jedoch, in der Zwischenzeit hat er gelernt dass die sogenannten Nazis und Hitler gute Menschen waren und er machte mehrere videos darueber. Er hat also seine Einstellung ueber die "Nazis" geaendert:
Flache Erde Verschwörung-Eric Dubay 189s
###
HOW THEY LIE TO US "GOYIM". THEY PROBABLY CALL US
"STUPID", BUT WE ARE NOT STUPID, JUST TOO TRUSTING! WE NEED TO QUESTION THE OBVIOUS.
THE FLAT EARTH ISSUE IS VERY IMPORTANT BECAUSE IT PROVES THAT THEY LIE TO US

TO PUT TENS OF BILLIONS IN THEIR POCKET. AND NOW PRESIDENT TRUMP HAS BEEN FOOLED INTO SPENDING MORE MONEY FOR NASA, THE SATANIC CULT, FOUNDED BY TWO SATANISTS!!!

###

Dubay accuses the German scientists of evil in the following book, "200 proofs…",  but in the meantime he learned that Hitler and his people were good people and did several videos to show it.

Flat Earth Longest Distance Proof by Eric Dubay:

###

ADOLF HITLER = VEGETARIAN
 Rechtslage Deutschland:

###
IT IS NOT TRUE THAT "A NATION REAPS WHAT IT SOWS!" THIS IS AN OXYMORON! AMERICA HAS BEEN A ROGUE STATE SINCE 1914 AND HAS LIVED THE GOOD LIVE. MANY SMALL STATES HAVE NOT DONE ANYTHING AND HAVE BEEN ATTACKED AND DESTROYED, KILLING AND MAIMING TENS OF MILLIONS OF PEOPLE, INCLUDING NATO SOLDIERS, GERMAN SOLDIERS, AMERICAN SOLDIERS! DID THEY REAP WHAT THEY SOWED? NO! LOOK AT ISRAEL! ALL THAT THIS CRIMINAL STATE REAPS IS MONEY AND MORE MONEY! THE UKRAINIAN FARMERS WERE DEDICATED CHRISTIANS AND SOWED WHEAT, CORN, FRUIT AND VEGETABLES AND THEY REAPED STARVATION, DISEASE, EXECUTION, A DECADE OF DEATH CAMPS, ABUSE, TORTURE, ROBBERY, POVERTY AND DEATH BY THE TENS OF MILLIONS. THE JEWS ARE "THAT GOD" THAT IS THE ROBBER, TORTURER AND MURDERER. THAT PROVES THIS QUOTE IS FALSE! JUSTICE MUST COME FROM MAN, BECAUSE HE IS THE ARM OF SPIRIT GOD.
IMMIGRANTS ARE TAKING OUR WHITE COUNTRIES FROM US!
AGAIN, THERE ARE DOUBTS BY SOME IF THIS IS NOT A THEATER PIECE:
Manchester Bomber Was Product of West's Libya/Syria Intervention
Jared Kushner: exposing his support for a Zionist hate organization worth billions!
Dr. Duke explains that terrorism and civil war are coming if we don't overcome Zionist power
Dr. Duke and Pastor Dankof Prove the Zio-origin of the terrorism and genocide against the European people!
Dr. Duke Plays Recording of Trump Saying Saudis Behnind 911, and Now Supports the State behnd the Manchester Massacre!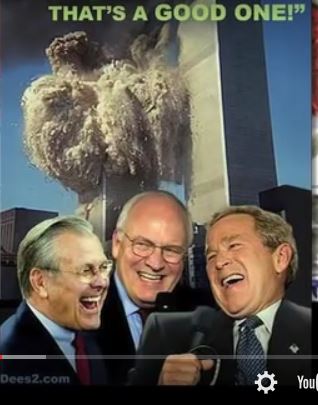 ###
LOTS OF PROTEIN IN VEGAN FOOD
Eat Vegan!
Mostly fresh fruit and vegetables. Fruit, vegetables, grains, nuts and seeds have lots of protein. You'll become healthier and more beautiful. Provided you do not eat any unnatural foods or man-made foods, or packed foods and sugar (except for fresh fruit) the fat will drop off your body. You might have some uncomfortable reactions and even feeling ill all over again until you are fully well as your body copes with the toxins stored for a long time in your liver and all the organs in your body, including your brain until it finally cleans out most of the swamp. Your skin will glow so much people will compliment you. At the same time, you'll save the poor animals from horrific cruelty, torment and torture. The ancient Germans never ate meat. They enjoyed watching the little lambs frolicking. The Bible, white man's history (changed by the Jews), speaks of eating from every tree, except… Most likely, the eating of animals was introduced to the white race as it mixed with other races.
GOYIM REVOLUTION
Neue Weltordnung? Wie Trump die globale Ausrichtung der USA verändert
###
Heiko Maas: Zensursystem "Netzwerkdurchsetzungsgesetz" soll heute durchgewunken werden
EUROPE FOR EUROPEANS
THEY ARE PLANNING CIVIL WARS IN ALL OF THE WEST. THIS IS WHY THEY FLOOD THE WEST WITH OTHER RACES. ONE DAY THE WHITE MAN WILL HAVE HAD ENOUGH!
SIE WOLLEN BUERGERKRIEGE IM WESTEN UM ZIG MILLIONEN MENSCHEN ZU VERNICHTEN. DARUM GEHT ES!
###
###
###
###
And here the list of chemicals in the chemtrails by Dr Klinghardt. German with English spoken translation. Horrific numbers.
#
Adolf Hitler, a man who is loved by Millions who know that all the defamation is a most evil conspiracy by the Jews (who want to be the best) and their stupid henchmen to destroy the very creative, intelligent, noble German people because they are the best of mankind, all around. (This is why they are always defamed, envied, and hated.) Though the Germans have risen to a small degree (controlled by the Jews and Allies), psychologically they have been devastated  and abused from early childhood on by the false accusations and the Allied occupation that still runs the Germans to the ground as soon as they get their head over water, till today. Nothing but Jewish, Communist or Zionist leaders in Germany since 1945, who hate Germans. Jews have already basically bought out or robbed Germany. Evil always hates innocence; this is why we have adults raping children, even at baby age!!! The Jewish Talmud is the so-called holy book of the Jews, dictating the greatest evils to the Jews against non-Jewish mankind. It is the guide of the Jews for living and dealing with non-Jews.
JULIAN ASSANGE DEAD?

Per author Wolfgang Eggert in May of 2017, speaking with Michael Vogt, of Querdenken-TV, Germany (paraphrased): "Julian Assange is probably dead; he has probably been murdered during the height of the Podesta mail exposure by him during the election battle between Trump and Clinton; him vouching for Trump. He only exists since then as a virtual person, and now they are using him as "a voice" pretending the information the CIA panders is coming from him – pushing all kinds of information into his shoes making it look as if it is coming from him when in fact it does not. One reason Wolfgang Eggert believes he is dead is because Assange made an automatic "Help Call" from his computer via a software program that is activated if he did not give in a code word every day into his program, called "A Dead Man Switch", which alerts his contacts that something is wrong. Also, since October 2016, he has no longer been seen on his balcony.
There is a whole list of points about his situation that speak for the most likelyhood that he has disappeared, arranged by the CIA, and most likely was murdered. There is a high suspicion for some time that Wiki-Leaks has been taken over and everything that supposedly comes from Assange really does not.
###
Mai 2017, Gerd Honsik: Gelegene Entdeckung
Als die Besatzungsmächte sich 1945 anschickten, durch die von langer Hand geplante Vertreibung der Vierzehn Millionen und eine gesteuerte dreijährige Hungersnot den größten Genozid der Geschichte an den Besiegten zu vollstrecken (zwölf Millionen Opfer nach US-Außenminister Cordell Hull und Bundeskanzler Dr. Konrad Adenauer), kam es ihnen nicht ungelegen, Monate nach Kriegsende und Wochen nach Beginn des Nürnberger Prozesses plötzlich jenen Genozid an den sechs Millionen Juden zu entdecken – von dem die Deutschen "immer schon gewußt" haben sollen – und so rechtzeitig ihre Entdeckung in den laufenden "Kriegsverbrecherprozeß" kooptieren zu können, um damit sowohl den Justizmord an der deutschen Reichsregierung als auch den Morgenthau-Plan am deutschen Volk insgesamt, unter Hinweis auf eine kollektive deutsche Verantwortung, zu rechtfertigen.
Gerd Honsik
###
via email May 16, 2017 von GH
Liebe…!

EU-HAFTBEFEHL VERBIETET DIE AUSLIEFERUNG VON PERSONEN DIE WEGEN IHRER POLITISCHEN ÜBERZEUGUNG verfolgt sind, SIEHE DEN ABSATZ DER "PRÄAMBEL ZUM RAHMENBESCHLUSS DES EU HAFTBEFEHLS" ZITIERT NACH DR.HARALD SCHMIDT
Lieber Gerd !
Der Abs. 12 der Präambel zum Rahmenbeschluß über den Eurpäischen Haftbefehl lautet wie folgt:
………..
(12) Der vorliegende Rahmenbeschluss achtet die Grundrechte und wahrt die in Artikel 6 des Vertrags über die Europäische Union anerkannten Grundsätze, die auch in der Charta der Grundrechte der Europäischen Union(7), insbesondere in deren Kapitel VI, zum Ausdruck kommen. Keine Bestimmung des vorliegenden Rahmenbeschlusses darf in dem Sinne ausgelegt werden, dass sie es untersagt, die Übergabe einer Person, gegen die ein Europäischer Haftbefehl besteht, abzulehnen, wenn objektive Anhaltspunkte dafür vorliegen, dass der genannte Haftbefehl zum Zwecke der Verfolgung oder Bestrafung einer Person aus Gründen ihres Geschlechts, ihrer Rasse, Religion, ethnischen Herkunft, Staatsangehörigkeit, Sprache oder politischen Überzeugung oder sexuellen Ausrichtung erlassen wurde oder dass die Stellung dieser Person aus einem dieser Gründe beeinträchtigt werden kann.
Der Rahmenbeschluß befindet sich im Anhang und ist auch unter r
http://eur-lex.europa.eu/legal-content/DE/TXT/?uri=celex%3A32002F0584
###
###
MEINE WEBSITE IST JETZT MASSENHAFT BLOCKIERT IN DEUTSCHLAND!
###
HOCHWICHTIG! HORST MAHLER JETZT ZU UNTERSTUETZEN!
Video: Gerard Menuhin ("Wahrheit Sagen Teufel Jagen") im Gespraech mit Henry Hafenmeyer:
###
18. Mai 2017: Dr. Gunther Kümel. <sapere-aude@s497587049.online.de>
HILFE FUER HORST MAHLER
HORST MAHLER hat in Ungarn um Asyl gebeten, wurde jedoch verhaftet und von Ödenburg nach Budapest verbracht.
Ein Auslieferungsgesuch in die "brd" ist gestellt worden. Die ungarischen Behörden haben zunächst um weitere Informationen bei den "brd"-Behörden angesucht.
Hilfe für HORST MAHLER könnte ein Protestschreiben (e-mail oder Fax) an die ungarische Botschaft sein. Dazu reicht auch ein einzelner Satz; ich habe jedoch die wesentlichen Punkte der Verfolgung von Horst Mahler dargelegt:
Dr. Gunther Kümel
Unter den Linden 76, 10117 Berlin
Tel.: +49 30 203-10-0 Fax +49 30 229 1314
Der Botschafter Dr. Péter Györkös
E-Mail: infober@mfa.gov.hu
Exzellenz!
Sehr geehrter Herr Dr. Péter Györkös!
Presseberichten zufolge hat Ungarn das Asylgesuch von HORST MAHLER zurückgewiesen, mit der Bemerkung, sowohl Ungarn als auch die BRD seien Rechtsstaaten.
Damit soll wohl ausgedrückt werden, daß in der BRD eine "politische Verfolgung" ausgeschlossen werden kann.
Ich vertrete definitiv die Meinung, daß politische Verfolgung in der BRD zum konstitutiven Bestand der Rechtsordnung gehört. Sie ist in die rechtsstaatlich erscheinenden Gesetze der BRD integriert.
Zum Beleg werde ich Ihnen hier einige Eckpunkte der politischen Verfolgung von HORST MAHLER darstellen.
HORST MAHLER wurde u.a. deshalb verurteilt, weil er als Rechtsanwalt (Verteidiger) in einem Verbotsverfahren einer anerkannten politischen Partei Anträge und Schriftsätze an das zuständige Gericht gerichtet hat. In diesen Schriftsätzen hat er diejenigen Argumente angeführt, die der Verteidigung seiner Mandanten dienten. Die von Verbot bedrohte politische Partei wurde auf Grund seines Vorbringens zuletzt NICHT verboten.
HORST MAHLER wurde zu mehr als 12 Jahren Gefängnis verurteilt, weil er (gewaltfrei) eine historische Hypothese bestritten hat.
Der Menschenrechtsrat der UNO hat die Pönalisierung der Meinungsäußerung bezüglich einer historischen These als menschenrechtswidrig verurteilt, selbst dann, wenn diese Meinungsäußerung als "irrig" zu bewerten wäre. Der als "Rechtsstaat" aufgefaßte Staat BRD anerkennt zwar die Setzungen der UNO als unmittelbar und für jeden Staatsbürger geltendes Recht; aber er hält an der Praxis fest, dieser Entscheidung des Menschenrechtsrates zuwider zu handeln:
Tagung in Genf vom 11. Bis 29. Juli 2011, rechtsverbindliche Grundsatzerklärung zur Menschenrechtskonvention der UN:
"Gesetze, welche den Ausdruck von Meinungen zu historischen Fakten unter Strafe stellen, sind unvereinbar mit den Verpflichtungen, welche die Konvention  den Unterzeichnerstaaten  hinsichtlich der Respektierung der Meinungs- und Meinungsäusserungsfreiheit auferlegt. Die Konvention erlaubt kein allgemeines Verbot  des Ausdrucks einer irrtümlichen Meinung oder einer unrichtigen Interpretation vergangener Geschehnisse ( Absatz 49, CCPR/C/GC/34)."
HORST MAHLER hat etwa 2/3 der verhängten 'Strafe' abgebüßt. Dann ist er mangels zureichender und effektiver medizinischer Versorgung schwerstens erkrankt, zuletzt mußte ihm das linke Bein amputiert werden. Die Notwendigkeit der Amputation war darauf zurückzuführen, daß HORST MAHLER gegen das ausdrückliche Anraten der behandelnden Ärzte aus dem Krankenhaus zurück in den "Kranken"-Trakt der Haftanstalt deprotiert wurde. Wollte man ihn sterben lassen? Die Behörden rechneten nach der Verlegung mit dem unmittelbar bevorstehenden Ableben des Häftlings und haben Vorbereitungen getroffen, durch ein Demonstrationsverbot die Empörung der Bevölkerung zum Schweigen zu bringen. Weitere, noch schwerer wiegende Vorwürfe müssen zu Lasten der politischen und Justizbehörden vorgebracht werden, können in diesem Zusammenhang jedoch nicht ausgeführt werden.
HORST MAHLER wurde durch nicht rechtsstaatliche Verfahrenstricks die gesetzlich gebotene Rechtswohltat der Entlassung auf Bewährung nach Verbüßung von  ½,  bzw, 2/3 der Haftdauer verweigert.
Die Rechtstäuschung bestand darin, einen Text ("Ende der Wanderung") als Gesetzesverstoß zu werten, obwohl dieser philosophische Text keine 'revisionistischen' Thesen enthält, sondern als Versöhnung mit der Gruppe der Juden die Forderung von Karl Marx zur Lösung der "Judenfrage" propagiert. Die Staatsanwaltschaft konstruierte daraus den Vorwurf der "Volksverhetzung" und kochte eine Anklageschrift zusammen. Diese Anklageschrift war jedoch offensichtlich in so hohem Maße substanzlos, daß sie von keinem Gericht der BRD zum Anlaß genommen wurde, eine gerichtliche Prüfung anzuordnen und die Vorwürfe in einer Hauptverhandlung zu prüfen. Die Anklageschrift blieb deshalb für den Zeitraum von etwa 4 Jahren (! ! !) unbehandelt liegen und wurde lediglich auf den Schreibtischen der Justiz hin- und hergeschoben.
Da jedoch der Vorwurf des Kapitaldelikts der "Volksverhetzung" (5 Jahre) damit andauernd anhängig geblieben war und nicht in einer Hauptverhandlung widerlegt werden konnte, wurde HORST MAHLER die ansonsten regelmäßig angewandte Maßnahme der Entlassung auf Bewährung verweigert!
Schließlich mußte aus medizinischen Gründen Haftverschonung gewährt werden.
HORST MAHLER war wegen 21 medizinischen Beeinträchtigungen vollständig und auf Dauer haftunfähig. Unter anderem leidet der 81-Jährige an Herzinfarkt, Nierenversagen, schwerster Diabetes und Amputation.
Plötzlich, im April 2017, wurde HORST MAHLER jedoch mitgeteilt, die Haftverschonung aus medizinischen Gründen sei aufgehoben, er habe sich zur Verbüßung der etwa 3 1/2 Jahre Reststrafe in einer Haftanstalt zu melden. Eine schlichte Befolgung der Anordnung hätte wohl den baldigen Tod von HORST MAHLER zur Folge gehabt.
Dieser für den Schwerkranken potentiell todbringende Befehl wurde (vermutlich auf 'Auftrag') von einer Rechtspflegerin getroffen. Eine Berufung oder sonstige Prüfung des Befehls war nicht vorgesehen.
Das Schlimmste an diesem Stellungsbefehl war, daß die auf seiten der Behörden hinlänglich bekannte absolute HAFTUNFÄHIGKEIT nicht etwa durch ein medizinisches Gutachten überprüft werden sollte. Aus offenkundig politischen Gründen ging der Staat gegen
HORST MAHLER in der Weise vor, ihn nicht einmal von einem Arzt zu untersuchen zu lassen, sondern ihn ungeachtet aller rechtlichen und humanitären Gebote umgehend in seine Gewalt zu bringen.
Es ergibt sich aus diesen Darlegungen der zwingende Schluß, daß der Staat BRD tatsächlich schwerste politische Verfolgung als zulässiges Mittel staatlichen Handelns ansieht.
Gegenwärtig erhalten in vielen Staaten Europas Hunderttausende unberechtigter Fremder Asyl oder 'Duldung' oder 'vorläufiges Bleiberecht', obwohl sie mangels Papieren weder ihre Identität, noch ihren Herkunftsstaat nachweisen, erst recht nicht die Lebensumstände darlegen können, die eine existenzbedrohende politische Verfolgung im Heimatland plausibel machten.
Um so mehr sollte einem schwerstkranken philosophischen Schriftsteller wie HORST MAHLER Asyl gewährt werden.
Mit freundlichen Grüßen
Dr. Gunther Kümel
###
###
From: Wakeupcall <Wakeupcall@protonmail.ch>
 Sent
An den Botschafter Dr. Péter Györkös
Unter den Linden 76, 10117 Berlin
Exzellenz!
Sehr geehrter Herr Dr. Péter Györkös!
Ich schreibe wegen dem Asylgesuch von Herrn Horst Mahler.
Die ganze Welt wird unter der Judenmacht langsam erwuergt. Menschenrechte, die man zwar immer wieder als wichtig in den Medien beschreibt, werden zertrampelt, auch noch mit groesster Frechheit!
Jeder Mensch hat das Recht seine Meinung zu aeussern, dafuer haben wir ein Gehirn. Jedoch die Juedischen Kommunisten, diese grossen und grausamen Luegner gegen Deutschland, und viele andere Laender, wollen uns Denker vernichten damit sie bald vollkommene Sklaven aus uns allen machen koennen. Es werden bald alle drankommen.
Das muss aufhoeren! Von Deutschland aus kann man diese Verbrecher nicht bekaempfen weil Deutschland besetzt ist und die Deutschen in Wirklichkeit keine Rechte haben die man ihnen vorpsielt.
Die Hilfe muss deshalb von ausserhalb Deutschlands kommen.
Ich bitte Sie deshalb, sich fuer Herrn Horst Mahler einzusetzen und ihm ein Asyl zu gewaehren!
Danke und Hochachtungsvoll!
(gez. mit Name)
###
——– Weitergeleitete Nachricht ——–
Dear Prime Minister Viktor Orban,
I live in Canada, and am very disturbed by the news that German citizen Horst Mahler has been incarcerated in Hungary after he asked for political asylum there recently. As the Prime Minister of Hungary, you have the power to reverse this terrible injustice. Please do what you can to release this political prisoner as soon as possible. Please also provide him with a safe haven from persecution. He almost died of illness and infections in a German prison, before being released on medical grounds.
Recently I heard a very good speech that you made about immigration and a number of related subjects. It gave me great hope that there exists in Hungary a strong European leader, a man who has not subjugated himself to the usual hidden powers which control other European countries and are mostly serving Israel. I do hope that your strong reputation will not be shown to be an illusion.
The following is a letter which I wrote to the German Embassy in Hungary (and is being cc'ed again here). This provides a little more background.
To the Embassy of Germany in Hungary,
It is a shameful disgrace that Horst Mahler, 81 years of age, has been imprisoned once again, simply for peaceful expression of his views. How can it be that in a so-called democracy, people are not permitted to have certain points of view and that they are not permitted to say their thoughts out loud. Their persecution is, in my view, proof that they are speaking truth, and that the state is protecting some very deep dark Lies.
The truth does not fear investigation. Only lies need to be buttressed and enforced by Laws!
Not only is it wrong that Horst Mahler is imprisoned, it is unbelievably barbaric that he has been deprived of basic sanitary and hygienic things. I understand that he has no towel, no soap, and no toilet paper. Are we talking about a European country? I also learned that he injured himself on a metal protrusion in his cell, and bled profusely, and was not given medical attention. It seems clear to me that the authorities wish to dehumanize him, and make him die in jail.
Please use your power and authority to have Horst Mahler released immediately.
I have an extensive bcc mailing list, and they will be very interested to hear about this. I look forward to your early and positive response.
Monika Schaefer,
Jasper, Canada