…Edda vor tausenden von Jahren: "Große Tiere" und "falsche Propheten", d. i. begabte, machthungrige Mischlinge, wühlten insgeheim und offen gegen die Staatsordnung, gegen die Monarchie und soziale arische Staatsverfassung, warfen sich zu angeblichen Verteidigern der "Menschenrechte" und "allgemeinen Menschenwürde" auf, predigten "Gleichheit" und allgemeine "Freiheit" und verlangten den Tod der Asen (Weissen) und Aias (Weissen), besonders den Tod des klugen Asen Baldur… Aus Atlantis, Edda und Bibel.
…Mit der Schlauheit und Falschheit des Wanen witterte er, daß er seine Pläne nur erreichen könne, wenn er sich auf das Volk stützte, ihm schmeichle und zum Scheine den demokratischen Phrasen der allgemeinen Gleichheit und Freiheit huldige. Loki war der erste Priesterdemokrat, und seine stets größer werdende Partei schmeichelte den niedersten Instinkten des Volkes, suchte die Wehrfähigkeit des Vaterlandes zu schwächen und das Volk gegen die Fürsten aufzuwiegeln (s. Edda: Lokis Zankreden) [adm: sowie die Marxisten in Deutschland – 1918-1933 und die Demokraten heute]. Der kluge Baldur [admin: Adolf Hitler auch!] durchschaut das teuflische Spiel des Mischlings Loki [admin: der Juden] und läßt ihn gefangen nehmen. Aus Atlantis, Edda und Bibel.
#
Jim Stone.  Freelance Journalist
http://82.221.129.208/baasepagex9.html
Shadow government steps forward and shows who is boss
A nuclear strike on the FBI, CIA, and NSA is probably America's only way forward
Obviously these agencies are not under the control of the American people, as they turn their observation powers inward at their own government, and do all they can to destroy it under the instruction of infiltrators such as Soros, Rockefeller and Rothchild, who want America destroyed. The only answer is to destroy the intelligence agencies, and jail everyone in them, and eliminate all people who appear to be external to them that actually own them by any means necessary to accomplish it. If the white hats within these agencies will not unite and destroy the darkness, they deserve to go down with the entire ship.I really do not know what can be done to stop what is going on. Obviously if any action is launched against them, they will know and render it neutral. The infiltration of America by dark forces which are obviously old world communist is now showing itself to be so complete that there is no way the American people can ever take the country back in a peaceful way.
Trump sent out several tweets that amount to an emergency distress call, stating that the intelligence agencies have gone fully rogue and are working directly against the American people. He is right. And I do not think his firing of Flynn was anything other than a desperate attempt to distance himself from an attack by the intelligence agencies that was fully intended to go all the way up to him, and take him out as well. The bottom line is that by becoming President, Trump basically bought the Titanic 1 minute before it broke in two pieces as it was sinking after it hit the iceberg. We all knew it, and are hoping he's some sort of God that can lift the Titanic back out of the ocean. He might be, but the war is going to be a tough one.
Trump's biggest disadvantage is that he still trusts Jews. They will rip his guts out if he does not grow a brain, and he won't even know where the attack came from.
FACT: The Jews own all the telecoms, and have their own spies for everything. If you can't make a phone call without them knowing what you said, you can't organize an effort to take the country back even if the NSA was not there. This is CLEARLY outlined in the Carl Cameron Fox News audio file that was done shortly after 911 that I have linked in the top portion of this page. That report shows clearly that the police could not do ANYTHING to stop Jewish crimes, all the way back in 2002 because the Jews owned America's communications and knew everything about what the police would do ahead of time because they could listen in on everything the police said. If Trump does not address this issue, he can do all he wants to save America and eventually the Jews will erase his efforts.
The swamp is such a cesspool, primarily Jewish, that Trump is like a lone firefighter trying to snuff a 3 state wildfire in a forest full of cannibal pygmies with blow gun darts that are trying to paralyze him and serve him up for lunch. If he does get this fire snuffed, it seems it will be by the will of God alone.
Will Congress Stop Forcing Pro-Life Americans to Subsidize Abortion?
#
Die Verbrechen gegen die Volksdeutschen fingen aber schon ca. 1906 an.
#
#
Click zum Lesen!
*
NACHT 13. FEB. BIS 14. FEB. – MORGENS UM 1 UHR FEB. 14 – VALENTINES TAG
THIS WAS NOT SOLDIERS FIGHTING OTHER SOLDIERS. THIS WAS PLANNED AND EXECUTED GENOCIDE, COURTESY OF THE JEW ROOSEVELT AND JEW CHURCHILL TO ANNIHILATE THE GERMAN PEOPLE: TERROR BOMBING UPON WOMEN, CHILDREN AND GRAND PARENTS. THE MEN WERE IN THE BATTLEFIELD. ABOUT 1 MILLION GERMANS DIED IN BOMBING ALONE. I THINK ALL MAJOR CITIES WERE BOMBED.
###
The U.N. is against the German people because the German Reich is not in the U.N. The German Federal Republic is a Terror Organization against the German people, run by the Allies as war headquarters. The German Reich is still at war with the Allies and at war with the German Federal Republic, not by the wish of Germans, but by the wish of the Allies.
Der Uno-Generalsekretär hätte jeden Tag Gelegenheit, militärische Aktionen als Gefahr für den Weltfrieden anzuprangern
Epitaph for America
'We didn't need to drop those bombs'
By John Kaminski
pseudoskylax@gmail.com
http://therebel.is/news/kaminski
Needless to say, as we teeter on the precipice, the human riddle has not been solved.
It is a fierce hatred that drives the war machine. We see it now in the way calculating commentators criticize President Trump for quoting Andrew Jackson about the banks that rule the world. We've had our fill of seeing our presidents lie about the reasons they take us to war. All the politicians and journalists who profit under the table from their rabid defense of kosher swindles do so because their livelihoods depend on the bribes they get for supporting Jewish control of reality, and for exonerating Jews for all the crimes they continue to commit. Jewish companies like Monsanto and their terminator seeds reveal what they have in store for the rest of us. Our current Congress is full of these drooling propagandists who continue to ardently assist in the conversion of America into a Jewish plantation, which it basically is already.
Human history of the last 200 years has been dominated by Jews. Because the Jews own virtually all the mass media, we don't get to hear what Jews really do, running country after country into the ground with their fractional reserve lending schemes in which they create money out of nothing and then charge you for using what was yours to begin with. They cater to diseases and profit from what they say are cures but are usually avenues to new afflictions, and endless medical bills.
There is a phenomenon in life that affects doctors, and cops, and newspaper types. They all profit from discovering what they say are bad things, so in order to maximize their profits, they help invent these bad things. You see it everywhere. The FBI invents terror threats so they can look like heroes. The State Department ratchets up hair raising stories about foreign leaders who actually are benefitting their people, but with the power of Jewish media and a pliable president like Obama, that benevolent leader can be turned into an ogre. And then raped and murdered in the street by terrorists the U.S. and Israel hired to do him in.
Israel and the United States are conducting a worldwide campaign to create smoldering failed states in all those countries who fail to knuckle under to the Jewish worldwide tyrannical superstate in which Holy Bibles have been replaced by stock market tickers, and Boy Scout leaders leer at their young charges now that their pederasty has been ruled legal by the homophiliacs on our Supreme Court.
But all these nauseating events of today are nothing new. For centuries Jews have been conducting extortion scams throughout the world and determining, through their control of bank loans, who gets to run for public office.
Dating from the time of the pharaohs when the Hebrew god unleashed the ten plagues upon Egypt, the list of catastrophes, diseases, atrocities, false flag mass murders and other episodes of manipulative hatred that the Jews have inflicted upon the world over time is both phenomenal and disturbing.
Consider the list of Jewish achievements in the world.
Most lately they are 9/11 and the wars that followed, plus sabotage of the food supply, the medical profession, the political process, the educational system and the entire government, which now features menorahs instead of mangers at Christmas.
Jews have turned America into a trashheap of broken families, poison food and bad medicine.
If you ever took the trouble to contemplate the true significance of 9/11 in which the highest levels of the U.S. government were complicit in the destruction of the Twin Towers in New York City, you would realize that this jarring epiphany opens a window onto the entire history of the American republic and you would realize the whole system was long ago converted into an endless money machine for the Jewish bankers, who engineer wars as their primary moneymaking technique.
The Jews running the United States and Britain started both World Wars, and ever since then, countries which aspire to independence from the Jewish money machine are routinely destroyed by cutting edge firepower if they don't sign over the deeds to their country's valuables to the Jews, who subsequently starve the unsuspecting populations.
Jews routinely betray and murder those who have assisted them in their perpetual journey to nowhere, fleecing everyone they meet along the way.
The Russians, the Germans and now the Americans all know that feeling of having everything they value slip away, and then get blamed for it by slimy Jews who know how to get their pound of flesh from their naive goy pigeons.
Jews invented glyphosate, and use it to poison all the food we eat.
AIDS, fractional reserve lending, drug addiction, white slavery, black slavery, direct election of senators, bankruptcy of America, assassinating noble leaders . . . saying a prayer for Donald Trump just in case he is.
Jews are constantly taking vengeance on the world for a wound that is essentially self-inflicted.
We could spend a lot of time discussing just one of these tangents of destructive Jewish achievements, but I thought I'd close this little sermon — a phrase to put on the tombstone of America, which figures to be needed soon — with a few pithy excerpts from one of Eustace Mullins' finest essays.
The Jewish hellbomb
http://www.whale.to/b/mullins8.html
Albert Einstein, who left Europe and came to the United States in October 1933. His wife said that he "regarded human beings with detestation". [. . .]
Ronald W. Clark mentions in Einstein; His Life And Times, Avon, 1971, p.377, "He would campaign with the Zionists for a Jewish homeland in Palestine." On p.460, Clark quotes Einstein, "As a Jew I am from today a supporter of the Jewish Zionist efforts." (1919) Einstein's letter to Roosevelt, dated August 2, 1939, was delivered personally to President Roosevelt by Alexander Sachs on October 11. Why did Einstein enlist an intermediary to bring this letter to Roosevelt, with whom he was on friendly terms? The atomic bomb program could not be launched without the necessary Wall Street sponsorship. Sachs, a Russian Jew, listed his profession as "economist", but was actually a bagman for the Rothschilds, who regularly delivered large sums of cash to Roosevelt in the White House. [. . .]
As David Lawrence, founder and editor of U.S. News & World Report, wrote in his editorial Nov. 23, 1945, "the truth is we are guilty. Our conscience as a nation must trouble us. We must confess our sin. We have used a horrible weapon to asphyxiate and cremate more than 100,000 men, women and children in a sort of super-lethal gas chamber—­and all this in a war already won or which spokesman for our Air Forces tell us we could have readily won without the atomic bomb."
The world leader and pacifist Mahatma Gandhi spoke sadly about the tragedy of Hiroshima and Nagasaki. "The atomic bomb has deadened the finest feelings which have sustained mankind for ages." [. . .]
General Douglas MacArthur also tried to warn the American people of this threat, as quoted in American Caesar, by William Manchester, Little Brown, 1978, p.692, "In 1957, he lashed out at large Pentagon budgets.
'Our government has kept us in a perpetual state of fear—kept us in a continuous stampede of patriotic fervor—with the cry of grave national emergency. Always there has been some terrible evil to gobble us up if we did not blindly rally behind it by furnishing the exorbitant funds demanded. Yet, in retrospect, these disasters seem never to have happened, seem never to have been quite real."
It seems that America has never followed the advice of its true patriots such as Charles Lindbergh or Henry Ford. Americans have been lured by the slick and deceptive logic of Jewish media, for ridiculing Joe McCarthy's warnings about Communists in the government, Communists who turned into neocons preaching their gospel of endless war and American supremacy, neocons who blew up those buildings in the middle of New York City.
Instead of spending all that time trying to bludgeon people into submission with bombs and bullshit, we could have been helping them build a sane society, had we been sane ourselves.
Instead, cloaked in fine rhetoric and trick contracts, we robbed everybody blind and left them hungry and cold. Paupers are so much easier to control than an intelligent middle class maintaining functional communities, a middle class that has now been made extinct by television.
Now we get all these false flag terror attacks so the FBI can pretend they are protecting us, and invasions of foreign countries after we first infiltrate hired terrorists to ravage their innocent populations.
I talk a lot 'til I'm blue in the face 'cause I figured out that if we stop talking about this, we will shortly thereafter die in some very unfortunate and unnecessary manner.
And this line comes out of nowhere from the past . . . what folk singer Don McLean crooned so long ago . . .
". . . they're not listening still, and perhaps they never will!"
https://www.youtube.com/watch?v=4wrNFDxCRzU
—–
John Kaminski is a writer who lives on the Gulf Coast of Florida, constantly trying to figure out why we are destroying ourselves, and pinpointing a corrupt belief system as the engine of our demise. Solely dependent on contributions from readers, please support his work by mail: 6871 Willow Creek Circle #103, North Port FL 34287 USA.
http://therebel.is/news/kaminski
http://johnkaminski.info/
http://www.rudemacedon.ca/kaminski/kam-index.html
http://www.serendipity.li/john_kaminski_articles.htm
http://web.archive.org/web/20040323232319/http://johnkaminski.com/
source: http://www.radicalpress.com/?p=10725
#
Did General's Statements Nearly Get Him Killed?; Netanyahu Fuming
#
EINE UNVERSCHAEMTHEIT UND ANGRIFF AUF DIE DEUTSCHE KULTUR! UND SOWAS ERLAUBT NATUERLICH DAS BESATZUNGSHAUPTQUATIER "BUNDESREPUBLIK"
###
"The moon landing was a fake, but America is a reality!" US President George Bush sen. (Hanspeter Bundi in Saeman "No. 7, July 1991, 107th year, Berne, Switzerland)
#
#
Not Just America, the UK, France, Germany — The Racist War on White People is Going Nuts in Canada!
##
#
Zorn erregendes, aber unentbehrliches Grundwissen ueber die Schikanen, Ausbeutung, Irrefuehrung, und Hass der Besatzung (Juden eingeschlossen) gegen unser unschuldiges deutsches Volk, und Hoffnung fuer Deutsche in diesem Buch. Sehr interessantes Buch das an viele merkwuerdige Dinge herantritt. Es ist hoechstwahrscheinlich dass es eine Dritte Macht (Deutsche) verborgen im "All" gibt. Die anderen Buecher die Haarmann in diesem Buch erwaehnt, sind hier unter Rubrik "Buecher" zu haben:
#
#
Ist die GEZ Sache ein Ablenkung von wichtigeren Dingen, eine Irrefuehrung arrangiert von Maechtigen? Ist der Kampf es wehrt ueber GEZ Kosten wenn Millionen Wilde das Land ueberfluten und man sich erstens um die Sicherheit der Kinder, Eltern und sich selbst kuemmern sollte??? Nur so ein Gedanke der mir in den Kopf kommt.
Zivilcourage – eine völlig neue Dimension: Widerstand gegen das GEZ-Unrechtssystem
#
#
DEMOCRACY IS A FRAUD (WE DON'T GET WHAT THEY PROMISE) OF THE HIDDEN GOVERNMENT-CONTROLLING COMMUNISTS WHO SHEAR US SHEEP (E.G., TAXES) AND KILL US (MURDER AND WARS), SLOWLY, EVER SO SLOWLY, AND WRAPPED IN DECEPTION, SO WE WON'T NOTICE, THAT THEY ARE LEADING US TO THE SLAUGHTER.

BEHIND DEMOCRACY IS THE PLANNED COMMUNISM TAKEOVER BY THE JEWS AND MURDER, THIS TIME AROUND, PROBABLY BILLIONS, NOT MILLIONS! THEY ARE SOUNDING OFF EVERYWHERE IF YOU JUST OPEN YOUR EYES AND EARS.
Read (only a few pages) Russia and the Jews_Solzhenytsen.pdf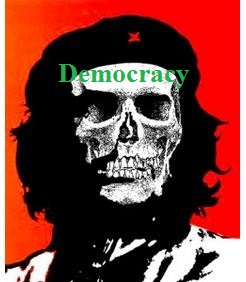 ###
The Germans helped build the United States (not too long ago, the German population was 40%) and in two wars the United States has attacked Germany when it was weakened in battle against the Communist Jew supporters. What a win! 4 major players against one! Plus about 52 countries cow-towing the Allied leaders by economic threat from the Allies. The Jewish leaders of the Western main allies knew quite well that they were defending and supporting Communism and fighting Christianity (Germany). In fact that was the plan! The Jews and Allies claim all kinds of things; and almost all are lies. The truth is, there is a war going on by the jews and their henchmen to destroy the white race first. Then the rest will follow. In the meantime, country after country of non-whites are taken over by the rogue leaders of the West who bring civil war and then war to them and bomb them into obedience, bringing them to their knees to confiscate the greater Near and Middle East Wealth and land for the Jews. This battle, between the Jewish Talmud believers and the Nordic race, the Germans, has gone on for thousands of years, long before Christ. And for about 150 years in the most concentrated effort via media control, the Jews have managed to turn all whites against the Germans with criminal lies and defamation and subjugation and imprisonment of the Germans who speak up against the lies. No one can help the Germans straighten out history, because the Jews are running Germany in all the courts and everywhere else. They have, in fact, taken over Germany (and the U.S.) Little information still seeps out, however, most of it accessible in the U.S. But they are working on breaking our free speech with a law. In the meantime, our government, shoots people in cold blood for speaking up by a swat team, even with their hands up. Hello! Wakeup and smell the  stink and visualize the coming blood bath! Sorry, but if we are asleep most of us will definitely die (hear the various threats with lots of chutzpah)! If most of us wake up, we might have a chance. Why not die in a spiritual battle instead of dying as a coward!?
###
EXAMPLES OF ERADICATION OF THE WHITE RACE:
"They" are at war with free speech!!!
###
###
###
###
#
New information on Germanwings airplane crash: $$$$$ Was it shot down to kill 3 passangers to prevent a gigantic cash business deal?
MORE PROOF THAT GERMANWINGS WAS SHOT DOWN:
I just listened to an interview by a "big business deal" maker in the German language (under disguise), apparently a Swiss man, who is connected to the Gemanwings flight that crashed. The deal was about a container load of money. A cash deal. To make a long story short, it was between 3 big shots from a South American country, guys in Switzerland with a French man involved and a country in the Near East. They were just putting the documents together for the contract and opening the accounts to put the money in when the phone call came about the crash. 4 guys from this deal were booked on the Germanwings flight, the Frenchman and the 3 South Americans. The Frenchman said he wanted to rebook all the flights "because he did not want to get up early"!!!!!! , but could only rebook his own flight as there were apparently no more seats, he claims. (Interesting!!!) The 3 other men were out of luck. They died in the crash of germanwings. The Frenchman was visited by the CIA 2 weeks after the plane crashed. The speaker says he believes that someone wanted to prevent the deal and does not believe that the official story about Germanwings is true, for many technical reasons as well. Basically it was mass murder.
Here is the link to the interview in German with historian Michael Vogt:
###
###
Die Besetzer haben Valentine Tag fuer die Deutschen vergiftet.
Kein Valentine Feiern fuer echte Deutsche die sich an Dresden erinnern. Der Ermordeten Dresdens zuliebe, lasst die Kassen der Besetzer leer!

No Valentines' celebration for me ever again! That's one of the many days they dropped the fire and sulfur bombs on the mothers, children, grandpas and grandmas (husbands, fathers and brothers were at the battlefield) in the inner city of Dresden, one of thousands of cities they have annihilated, "to fry the Germans," as Churchill demanded. British and American Pilots rained Happy Valentine's greetings from the sky, courtesy of the "Soldiers of Christ," as they were called in America. The almost all Christian Germans were in their eyes Barbarians to be eradicated like rats. They were their cousins by blood and family tree.  On February 14th, and February 13th, the American and British bomber flyers slaughtered between 400,000 to 500,000 civilians in the most horrificly painful way (sulfur); these were people who were happy about their homeland and who have never done a thing to the British or Americans. Germans helped build America and how has America thanked them???
WATCH THE HELLSTORM VIDEO!
###
#
xxx
Excellent visual demonstration why importing immigrants from poor countries is only "a drop in the bucket" and that we should help them in their own country.
"Immigration, World Poverty and Gumballs – NumbersUSA.com
They are true because they are happening and have been happening right before our very eyes!
###
###
Der Malta-Plan: Plant George Soros die Zerstörung Deutschlands?
###
Helgoland – the tombstone above the sunken ancient empire Atlantis, the headquarters of our ancient Nordic tribes, according to several German researchers. Churchill bombed this archeological site above and under the shallow ocean almost to smithereens. Was the Jew Churchill afraid the Germans could research this area and find out more about our white, ancient culture? I think it was said that the controllers of the British took the island into their possession in their fear that the ancient culture of the white race must always stay hidden so it can be distorted and invented.
#
LOOKS LIKE THE CORN CIRCLE ARTISTS HAVE AN INTEREST IN ANCIENT GERMANIC / ARYAN SYMBOLS.
*
…Schade um die Zeit und den Aufwand, denn das Thema wurde eindeutig verfehlt! Laien wurde somit durch absichtliche Täuschungen der Eindruck vermittelt, als ob es gar kein echtes Kornkreis-Phänomen gäbe!... Kornkreiswelt.AT
#
ALLES GERMANISCHE / ARISCHE SYMBOLE IN DIESEN KORNKREISEN UNTEN VORGESTELLT!
#
CROP CIRCLES (EXCEPT FOR A FEW EARTH-MADE ONES) ARE VERY COMPLEX GEOMETRIC FORMATIONS – NATIONAL GEOGRAPHIC SUPPOSED TO BE LYING
VISIT "KORNKREISWELT.AT" FOR MANY INTERESTING PICTURES!
Kornkreiswelt.at writes the following, casually translated and abbreviated:
…superficial and one-sided coverage of traditional mass media about the formations
…Many of the large, complex characters testify to high mathematical knowledge (starting with special numbers and specific geometries), high physical and technical "know-how"!
…Every year, most of the largest, most impressive, most complex and magnificent signs appear in numerous grain fields – especially in the main area of Southern England around Stonehenge – from around 50 m (164 ft) to over 300 m (980 ft) in diameter. They are amazingly constructed and appear in a very energetic, earthly yet inexplicable way within a very short time! There are also simpler, mechanically made patterns by humans ["false" circles to "prove" all are made by someone here on "earth"], which are but a small part of the whole and are not very significant!…
To date, more than 5000  formations have been documented in southern England alone!
…The stalks are often wound in a strange manner in spiral form, and are hardly broken… stalks grow on the ground horizontally for a time before they rise again…
…From a global perspective, around two-thirds of all patterns appear in Southern England, especially the largest and most impressive ones, the rest being spread over several dozen countries…
BESUCHEN SIE KORNKREISEWELT.AT FUER INTERESSANTE KORNKREISE!
The term Black Sun (German Schwarze Sonne), also referred to as the Sonnenrad (German for "Sun Wheel"), is an ancient German symbol going back thousands of years, just like the Swastika.  The design is incorporated into a floor of Wewelsburg Castle created during the Nazi era. Today, it may also be used in occult currents of Germanic neopaganism, and in Irminenschaft or Armanenschaft—inspired esotericism—but not necessarily in a racial or neo-Nazi context.
THE BLACK SUN SYMBOL – ANCIENT GERMANIC
#
The Germans were the ruling class for a while in Egypt. You can see on some of the Egyptian paintings how they carry the "Odil." They also carry the Ankh (Onk), also and ancient German symbol before Christianity.
The Ankh is an ancient German symbol. The Aryans once ruled almost the whole world, including Egypt. They brought their symbols, language and culture to those countries; e.g., India, North Africa, Egypt, Palestine, Iran, etc., But then they mixed blood with the brown and black race, and that was their downfall because disloyalty to their kind weakened their power, and devilish deceivers got a foothold in their home lands bringing it to ruin and usurping it. Then the whites were slaughtered and driven out. Why do you think they are flooding Germany with Blacks and Browns and Jews? Why do you think they have created a multi-culture in the U.S.? Why have they destroyed Apartheid in South Africa to allow about 60,000 whites to be murdered? All is clearly done to eliminate the white race. Like the Jewish professor of Harvard proselyted, "whites must be eliminated whichever way possible."
On this picture you can see the importance of the Ankh (Onk) carried into Egypt by the Nordic race.  Notice the race mixing. According to the noses, the white looking women were most likely Jewesses mixed with the white race, as the various races, Jews, Indians, Blacks, eventually decimated the white race in Egypt (the true Israelites).  So this is after they have destroyed the white leaders. The red race might be "American" Indians as they have  also invaded many countries, even Europa, thousands of years ago, still represented as the gypsys (knows as restless nomads and thieves like the Jews who really belong to no country). The lowest class was Negroes in Egypt.
###
Altern und die Gefahr von tierischem Eiweiss. Gesund zu essen ist ganz natuerlich zu essen.
Frieden benötigt Wahrheit. Wahrheit und Handeln benötigen den Frieden
IF YOU DID NOT SEE IT THEN, OBAMA'S NOBEL PEACE PRICE WAS MEANT TO MOCK THE WORLD. THEY ARE INSULTING ALL OF US IN EVERY WHICH WAY POSSIBLE.
 ###
From the article: None of the major media published Trump's comments, and for good reason. The statement is a straightforward repudiation of the last 70 years of US foreign policy during which time the United States has either overthrown or attempted to overthrow 57  foreign governments according to author William Blum. Removing governments that refuse to follow Washington's diktats has been a mainstay of US foreign policy for the better part of the last century. Regime change is what we do. And while GOP administrations have relied more on direct military power (Re: Afghanistan, Iraq) as opposed to the more covert operations (proxy-wars –Syria, Ukraine, Libya) preferred by the Democrats,  both parties fully support the violent and illegal ousting of foreign leaders provided Washington's geopolitical objectives are achieved.
Trumps foreign policiy an unwise inconsistency? – Ron Paul
###
"The moon landing was a fake, but America is a reality!"

US President George Bush sen.

(Hanspeter Bundi in Saeman "No. 7, July 1991, 107th year, Berne)
WHAT FOOLS THEY THINK WE ARE! A TOTALLY DECEPTIVE AND SHAMELESS GOVERNMENT!
"Die Mondlandung war eine Fälschung, aber Amerika ist eine Realität!" US-Präsident George Bush sen. (Hanspeter Bundi in Saeman" Nr. 7, Juli 1991, 107. Jahrgang, Bern)