###
Some bullshit but also some good things to look forward to for the American working people. He seems to get some things done! A very different energy than the Communist Obama.
MR. PRESIDENTS WE NEED ORGANIC  FOOD FARMS ALL OVER THE UNITED STATES SO THAT IN CASE THEY CRASH THE MONEY WE CAN ALL SURVIVE! WE NEED OUR SEEDS BACK SO THE FARMER CAN GROW FROM THEIR SEEDS AND NOT FROM MONSANTO. OUT WITH MONSANTO POISONED SEEDS!
###
PRIMA! HORST MAHLER IST DER GEFANGENSCHAFT ENTKOMMEN!!!!!!!!!!!!!!!!
Die Häscher der Fremdherrschaft griffen ins Leere:
Asyl für Mahler?
Obrigkeit wegen Mordversuch an dem Schwerkranken angezeigt.
Freiwillig in Kriegsgefangenschaft?
###
###
WORLD OVERPOPULATION A BIG LIE TO FURTHER ABORTION! THE JEWS DO NOT WANT MORE COMPETITION OF OTHER PEOPLES IN THE WORLD!
Think about this… the world population fits on the state of Texas with about 1,000 square feet for each person. (I calculated this some time ago – so re-caclulate!).
###
INSULT TODAY BY A CANADIAN: "THE TROUBLE WITH YOU GERMANS IS THAT YOU BOW TO AUTHORITY…" (APPARENTLY MEANT IS "WITHOUT THINKING OR RESISTING")
This is a defamatory lie spread throughout the world by the Jewish media, so I am addressing this lie by posting this email conversation to make my position clear:
Different opinion about the police leads to insult against me and the German people by an internet "friend"
His opinion: Stand against ALL cops
My opinion: We should make friends with the cops, and we must deal with the government (on the top level instead) for their treason, and that I am well aware that there are some nasty cops; but that there also are many good ones (personal experience in both).
In response to my opinion, my contact wrote among other things:
…The trouble with you Germans, (my name), is that you have an authority problem. YOU RESPECT IT TOO MUCH even if that respect is unwarranted….
This made me angry [because I have heard this false accusation so many times in the media] and today I wrote:
To T: …After thinking about what made me so angry yesterday – I reacted intuitively – is the fact that you attacked me personally (instead of attacking the issue) by inserting into the insult my name, besides insulting all the German people, and are following exactly the behavior of the enemy of the German people by defaming us.
The enemy always says the opposite of what the truth is [*like a good Communist always does!] about the Germans. Germany until 1945 was called the land of the THINKERS AND POETS. We are not numb and stupid herd people (more the majority of people on the American continent are) who follow the leader; to the contrary, we used to be individualists until 1945 and examine things thoroughly until it was forbidden by the Jew-USA control.  The German debates both sides and does not go along with the person he likes just because he likes him (however most Germans have been re-trained by the Jew and the Allied occupation with a gun to their head and are now more like Americans). But instead, you are accusing the Germans of mindlessly following their leaders? Apparently  you think of Hitler?  This is where this insult has been born in the anti-German media and from this Jewish media the defamation comes that we follow "authority," and this defamation has been put into all psychology books. In those books our German fathers have been misrepresented as nothing but authoritarian. All of it is purposely done to destroy the German people, wherever in the world, psychologically. (Apparently we are hated for not having followed the Communist Jewish authority.) Or are you referring to bowing to the authority of the Merkel regime??? Well what would you do if you had a gun to your head???  Americans do not have the full understanding of European history and what game is played out against Germany and ultimately the whole white race.
[Inserted here after the email contact:*Only because Germany was the leading empire in every area, and Britain's jew bankers wanted to bring this competition down did they make war against Germany twice (the Jews did it!).  So they started a lie and threat campaign in British newspapers. (The Jews did it!) The Allies are still at war with Germany and not the other way around. The FRG is an Allied "business construct" (FRG = listed as a corporation) exploiting German workers for profit and taxes while abusing them at the same time and fucking with their children's minds via the media, and already in nursery school and in schools of all types, almost daily. So thorough and evil is the jew!!! The Germans are threatened to be bombed again if they do not go along with the Allied New World Order plan; i.e., the German people do literally have a gun to their head."~end insert]
When you claim to be on our side (Germany) and then make such a statement, then this is very revealing. You, after all, have not been able to shake the defamatory hate against the German people, apparently ingrained in you since childhood. It takes a certain understanding of what is really going on to come to a change of heart about this defamation issue about Germans. I never was sure about you because of some of the downputting statements you have made of contemporary Germans. You simply do not understand what they are up against. ~germanvictims.com
###
#
###
###
THE "LOOK-AS IF-WHITE" JEWS AND THEIR STUPID OR GREEDY HENCHMEN ARRANGED FOR THIS RACIAL DISASTER FOR THE WHITE RACE:
THE DISASTER THE JEWS ARRANGED FOR WHITE SOUTH AFRICANS BY DESTROYING APARTHEID. NOW THE COUNTRY HAS 60% UNEMPLOYMENT AND THE VIOLENCE OF BLACK LEADERS AND PEOPLE RAGES AGAINST WHITES. 60,000 RAPES A YEAR. 80,000 WHITES KILLED SINCE APARTHEID:
IS GERMANY GOING THE WAY OF ONCE WHITE SOUTH AFRICA?
###
###
###
###
Warning about Plugin for WordPress called "Smush – Imagine compressor"
I had problems throughout my websites with the sizes of my posts having too many megabytes. So I used "Smush" to resize my pictures automatically with the unfortunate  result that this plugin detached (dis-attached) 400 of my pictures from their posts; i.e., 400 photos and pictures disappeared from my posts!
Warum sie ihn Fuerchten, warum sie ihn Hassen-Putins Tabubruch-Honsik
[Admin: *Ich sehe das teilweise anders. Mir selbst kommt alles nur wie ein Theatherspiel vor was von Putin ausgehend da er ein Jude ist und auch viele Journalisten ermorden liess. Ich denke, ein Machtkampf der Juden-Weltmaechte geht vor, und unsere Meinung wird manipuliert um uns hin und her zu ziehen und von der tatsaechlichen Wirklichkeit abzulenken, naemlich dass ihr Plan ist uns fast alle zu vernichten. Die Juden haben es doch schon ganz klar gesagt, und schon viele Mal, und schon seit tausenden von Jahren. Putin ist ein Jude und die Chabad Lubavitcher sind enge Besucher. Da ist alles klar. Weiterhin ist er ein sehr unsicherer Mann, eine Unsicherheit die bei allen seinen Reden durchkommt. Wie ein Bube. Der Mann hat kein Power. Er ist die Puppe im Theatherstueck! Ich glaube auch, dass er die Deutschen gezielt manipuliert um die Deutschen gegen die Amerikaner zu stellen. Das waere noetig um die Amerikaner auf die Deutschen boese zu machen was ein boeses Ende nehmen koennte.]
Warum sie ihn fürchten, warum sie ihn hassen
Putins Tabubruch!
Es geht um das "europäische Friedensprojekt"
Bei Gerd Honsik
KW 16, 2017
Die scheinheilige Parole vom "europäischen Friedensprojekt" ist einfach zu beschreiben:
Der größte Völkermord der Weltgeschichte, mit etwa 13 Millionen deutschen Mordopfern nach dem Schweigen der Waffen, der von der Propaganda der Täter zynisch als "Befreiung von 1945" zelebriert wird, soll weiter ungesühnt bleiben;
die Räuber sollen den Raub von 125.000 km2 deutschen Landes behalten dürfen.
Die Mörder der sechs Millionen im Zuge der Vertreibung ermordeten deutschen Zivilisten sollen weiter ungestraft, die Folterknechte von Landsberg, die Betrüger von Nürnberg straf- los bleiben;
die Initiatoren der Hungerkampagne von 1945 bis 1948 mit ihren fünf Millionen Nach- kriegsopfern sollen weiter als Demokratiebringer gefeiert werden dürfen;
die Staatenlenker, die acht Millionen ehemalige deutsche Soldaten nach der Kapitulation in jahrelange Sklaverei, – die bis heute beschönigend "Kriegsgefangenschaft" genannt wird, obzwar im Frieden vollstreckt –, verbracht haben, sollen nicht gehenkt werden dürfen,
und die brutal durch Raub veränderten Grenzen sollen, damit die Täter die Beute behalten dürfen, nie mehr verändert
Die Bio-Deutschen, obzwar nicht kollektiv schuldig, sollen dennoch als einzige Nation der Welt "kollektiv verantwortlich" bleiben, und aus dieser "kollektiven an die Abstammung ge- bundenen Verantwortung"; die für kein anderes Volk der Erde gilt, soll weiterhin die Ver- weigerung jedes Rechtes auf Wiedergutmachung und auf ethnischen Fortbestand abgeleitet werden dürfen.
In den fremdbestimmten deutschen Landen soll daher der Begriff des "Selbstbestimmungsrech- tes" von den Epigonen der Besatzungsmacht als extremistisch und politisch inkorrekt – wie Volksabstimmungen und wie der "Stammtisch" – sogar verteufelt werden dürfen.
Die Krim: Putins Tabubruch!

In diesen Frieden, in diese Grabesstille hinein, die nur durch die aufgezwungenen, immerwäh- renden, kompensatorischen Immigrationsströme nach Restdeutschland (Österreich) hinein ge- stört worden ist, platzte nun die Bombe von Putins Volksabstimmung auf der Krim. Ja, darf er denn das?
Obwohl die westlichen Medien gar nicht zu leugnen versuchten, daß eine klare Mehrheit der Einwohner der Krim für den Anschluß an Rußland eintrat, schämte man sich nicht, formale Vorwände zu benennen, um die Abstimmung als illegitim bezeichnen zu können.
Denn ein schreckliches Präjudiz war geboren: Grenzen in Europa waren durch eine Volksab- stimmung verändert worden. In einer Zeit, in der Brüssel die Völker abschaffen will, müs- sen Volksabstimmungen offenbar um jeden Preis verhindert werden.
Und das schlafende deutsche Opfervolk soll nicht wachgerüttelt werden dürfen, weil an- sonsten das Kriegsziel von 1945, der Kalergische Genozid mittels Zwangsimmigration, ge- fährdet wäre.
Unsere Politiker, die Stadthalter der US-Kolonialmacht, haben den Begriff "Volk", obzwar die- ser in allen unseren Verfassungen die zentrale Rolle spielt, gemieden wie die Pest. Und in ihrem Diensteifer gegenüber ihren Auftraggebern entwickelten sie einen ungeheuren Einfallsreichtum,
– 2 –
um das Wort "Volk", von dem alle Macht ausgehen sollte, nicht in den Mund nehmen zu müssen.
Von den "Konsumenten und Konsumentinnen" sprachen die
Von den "Bürgerinnen und Bürgern" sprachen die
Von "starken Frauen" und "Verbraucherinnen" hörte ich Grüne
Und H. C. Strache (FPÖ) verstand es durch Jahre hindurch in seinen Reden das deutsche Volk in Österreich einfach durch den Begriff "die Bevölkerung" zu
Und da kommt nun Putin daher und läßt die Russen auf der Krim eine Volksabstimmung durchführen. In der Tat gefährdet ein solches Beispiel das europäische "Friedensprojekt" (besser: "europäisches Friedhofsprojekt"), den Kalergi-Plan also, der sich zum Ziel gesetzt hat, nicht nur das deutsche Volk, sondern nach und nach alle Völker – von einer Adelsrasse abgesehen – abzuschaffen. Angeblich nur, um Konflikte wegen des verweigerten Selbstbestimmungsrechtes zu vermeiden.
"Keine Völker – keine lästige Forderung nach Selbstbestimmung", so mochten sich die Bewirt- schafter der Menschheit wohl gedacht haben. Na klar! Das sicherste Heilmittel gegen Zahnschmer- zen ist immer noch das Schafott.
Gerd Honsik
###
PHANTOM ENEMIES?
IS 'ISIS' A JEW-USA CREATED PHANTOM ENEMY TO HAVE AN EXCUSE TO GO IN AND DESTROY COUNTRIES? IT'S VERY SUSPICIOUS TO ME THAT AMERICA ALWAYS FINDS SOME ENEMY SOMEWHERE!

A BOMB IS A TERRIFYING AND MEGA-DESTRUCTIVE THING!
BOMBS FOR YEMEN, BOMBS FOR SYRIA, AND BOMBS FOR AFGHANISTAN. IT'S "BUSINESS" AS USUAL. PAPAS DEAD. MAMAS DEAD. BROTHERS AND SISTERS DEAD OR MAIMED. COUSINS DEAD. GRANDPAS AND GRANDMAS GONE. ORPHANS EVERYWHERE. HOMES DESTROYED. RUBBLE AND DEAD AND WOUNDED AND ILL. CONGRATULATIONS, MR. PRESIDENT! YOU ARE DOING THE DEVILS' WORK. WHY DOES THE UNITED STATES HAVE SO MANY ENEMIES TO KILL SINCE WWI? THE DEVIL BANKERS CAME UP WITH THESE PHANTOM ENEMIES AND KILLING FIELDS NOT ONLY FOR PEOPLES OF OTHER COUNTRIES BUT FOR THE AMERICAN AND NATO SOLDIERS. THE MORE DEAD GOYIM, THE BETTER FOR THE JEWS! AND WHY THESE "ENEMIES"? I'LL TELL YOU, AND YOU KNOW IT ALREADY! TO KILL THEIR INNOCENT LEADERS, PUT IN A JEW-AMERICAN-PICKED PUPPET LEADER (MOST LIKELY A JEW), DESTROY THEIR CENTURIES OLD CULTURE, ROB THE RESOURCES FROM THESE COUNTRIES AND RAPE THEIR PEOPLE. THEN TO INDEBT THE DEVASTATED COUNTRY WITH THE BANKERS' LOANS TO 'REBUILD' (SQUARE BOXES OF AMERICAN CULTURE BUILDINGS) AND MAKE THEM SLAVES FOR EVER TO DO AS THEY ARE TOLD OR ELSE! WELCOME MCDONALD, WALMART AND AMERICAN CONSUMER CULTURE! HOW CRUEL AMERICA IS AND DOES NOT EVEN REALIZE IT?
DO YOU THINK THERE IS JUSTICE IN THE UNIVERSAL WAY OF THINGS? AND WHAT DO YOU THINK WILL HAPPEN ONE OF THESE DAYS IF AMERICANS WILL EVER HAVE TO PAY FOR THEIR CRIMES AGAINST HUMANITY FOR OVER ONE CENTURY?
###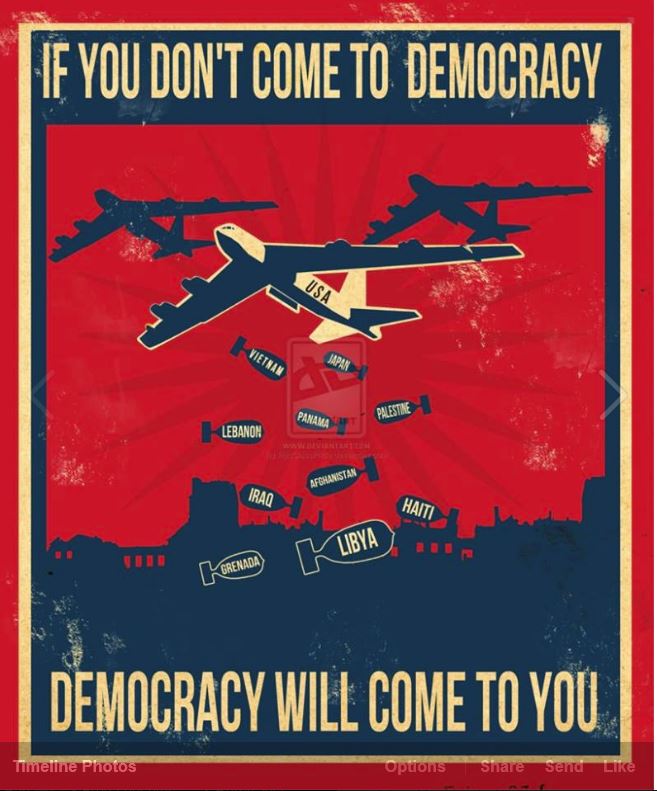 Der amerikanische Geist – Egoismus, Egalitarismus, Blut, Öl und Kapital
###
JETZT WOLLEN DIE "DEUTSCHEN" JUDENGERICHTE HERRN HORST MAHLER WIEDER EINSPERREN! ES WIRD IHM ZUM STRAFANTRITT  BEFOHLEN !
##
Horst Mahler:
horst_mahler@yahoo.de
***
Video 9.04.2017
Deutsch – English – Français – русский
Haft – Imprisonment – détention – задержание Horst Mahler 19. April 2017
#
###
###
THE PRESIDENT HAS NO CLUE ABOUT THE JEWS.
HE IS DEEPLY ENTWINED WITH THE JEWS IN HIS MEGA-BILLION FINANCIAL ADVENTURES. THIS IS WHAT HE SAID ON APRIL 14, 2017 AMONG OTHER THINGS:
[Admin*The Jews are responsible for WW1 and WW2 and probably many wars thereafter, I guess. They have been thrown out of about 200 countries over the last centuries for fraud, usury, deception, lies, instigation, murder, and most of all, torturing Christian (important for them!) children slowly to death with sharp pricks to drink their blood. You can read loads of quotes from wise non-Jews, and even some Jews, what criminals the Jews are! No wonder! Because they are serving their God Satan, as they admit, to eradicate all of mankind except the Jews. This is what they say, in their Talmud, not me!]
THIS IS NOT A VIDEO:
source: https://www.whitehouse.gov/the-press-office/2017/04/14/president-donald-j-trumps-weekly-address
###
HOW ABOUT THIS REALITY ABOUT JEWS?!!
###
###
###
###
HOERBUCH DER SCHWARZE FEIND: JESUITENMACHT
###
#
Kaufe: Kaufe Heuchler, Henker, Halunken – Der Nürnberger Prozeß – vor 50 [70] Jahren
https://www.versandbuchhandelscriptorium.com/angebot/0911heuc.html
###
MR. PRESIDENT, YOU MIGHT AS WELL PUT ON A YARMULKE!
REGARDING PRESIDENT'S SPEECH ABOUT SYRIA
The president is surely being lied to by the anti-humans (Jews) that are surrounding him, and control his thinking. This kind of stuff about how "evil" other leaders are and how good we Americans are is GETTING VERY OLD and just is not believable any more. We do not buy it any longer!!! WE who are AWARE AND WE ARE LOOKING THROUGH this BS. IT'S really AN ATTEMPT TO TAKE OVER ALL COUNTRIES AROUND THE WORLD TO GET IT UNDER THE FINANCIAL CONTROL OF THE JEWS. Mr. Assad looks and behaves like a decent man. THIS IS GRAND BULLSHIT FED TO THE PRESIDENT. WHY ON EARTH DOES HE NOT TALK TO ASSAD? HE SHOULD THE FUCK HAVE CALLED HIM BEFORE ATTACKING!!! HE SURELY WOULD FIND OUT THE TRUTH FROM ASSAD DIRECTLY. I DO NOT KNOW WHAT THE TRUTH IS ABOUT ASSAD FOR SURE, BUT MY GUT FEELING IS telling me THAT HE IS A DECENT MAN. INSTEAD, I FEEL IT'S THE SAME RAPE, ROB, AND MURDER FILTH GAME THAT AMERICA HAS PLAYED SINCE 1914 under the control of SATAN! I AM SO ANGRY THAT THE PRESIDENT HAS CAVED IN TO THE DEMONS AROUND HIM! AS I AM LOOKING THROUGH THIS FOR THE LAST 5 YEARS DUE TO MY RESEARCH, I SO REGRET TO HAVE BECOME AN AMERICAN. THIS IS A ROGUE COUNTRY THAT MAKES WAR AFTER WAR AGAINST SMALL COUNTRIES AND HAS RAPED AND ROBBED AND MURDERED THE PEOPLE OF THOSE COUNTRIES JUST LIKE IT RAPED, ROBBED AND MURDERED MY GERMAN PEOPLE (BECAUSE OF HEAR-SAY), BY THE TENS OF MILLIONS "IN THE NAME OF CHRIST," ORDERED BY THE ANTI-CHRIST, THE JEW.
###
AND WHAT ABOUT YEMEN, MR. PRESIDENT, WHERE THE US HAS BEEN INVOLVED IN A WAR FOR 2 YEARS AGAINST YEMEN WHERE INNOCENT "CHILDREN OF GOD" AS YOU CALL THEM, ARE KILLED BY THE HUNDREDS OF THOUSANDS???!!!
YOU ARE PLAYING ON THE EMOTIONS OF THE AMERICAN PEOPLE. ARE YOU GENUINE? ARE YOU LYING? ARE YOU IGNORANT OF WHAT IS REALLY GOING ON? DO YOU HAVE TOO MUCH FINANCIAL INVESTMENT WITH THE JEWS TO BE OBEDIENT TO THEM? OR ARE YOU SIMPLY AFRAID OF THE JEWS?
GOD HELP US BECAUSE IT'S THE SAME B.S. AS IT WAS BEFORE!
Fake-History als Tatwaffe der Volksfeinde
Dr. Frank Kretzschmar
…Es genügt nicht, keine Idee zu haben, man muss auch unfähig sein, sie auszudrücken? Weit gefehlt. Ideen hat DER SPIEGEL schon: Die des Hasses und der Hetze gegen alles Deutsche, bösartig und verlogen bis ins rot-grün durchsiffte Marxisten-Mark: 4/2017, Zeitgeschichte, "Mitterand lobt Hitlers Vize": "Der einstige Sekretar Hitlers," Rudolf Heß, "war wohl auf eigene Faust auf die Insel geflogen, um London zu einem Unterwerfungsfrieden zu gewinnen." UNTERWERFUNGSFRIEDEN?
Es war nicht DER Anal-Dildo-SPIEGEL, sondern THE INDEPENDENT, der am 6. September 2013 mit dem Aufmacher: "Adolf Hitlers Nazi Stellvertreter Rudolf Hess 'ermordet von britischen Geheimagenten', um Kriegsgeheimnisse zu vertuschen, " herauskam. Um welche Kriegsgeheimisse es sich handelt, ist bei MARTIN ALLEN nachzulesen, der nach Auswertung von mehr als 15.000 Dokumenten in "CHURCHILLS FRIEDENSFALLE" zu dem Ergebnis kommt: "Der Trick war ebenso perfide wie genial. Hitler und der deutschen Diplomatie wurde vorgetäuscht, es gäbe in England eine Friedenspartei, die nur darauf warte, Churchill als Premierminister zu stürzen, um dann mit Deutschland Frieden zu schließen… Die letzte verzweifelte Möglichkeit den Weltkrieg 1941 zu verhindern, sahen Hitler und Heß in direkten Verhandlungen mit der britischen 'Friedensfraktion'. Aus Deutschland wollte der zweite Mann im Staate zeigen, dass es nach den zahlreichen Friedensfühlern der Jahre 1940/ 1941 ernst war, den Krieg mit England zu beenden." Nicht anders PATRICK J. BUCHANAN in "CHURCHILL, HITLER UND DER UNNÖTIGE KRIEG: "Hitler wollte nie Krieg mit England und war bereit, einen hohen Preis dafür zu bezahlen, um ihn zu vermeiden."
Als England am 3. September 1939 trotz allem das Kriegsbeil ausgrub und gen Deutschland schwang, warf Rudolf Heß Leben, Stand und Ehre in die Schanz, flog am 10. Mai 1941 mit seiner Me-110 gen England und sprang unweit von Glasgow per Fallschirm in die von langer Geheimdiensthand vorbereitete Falle. "Wie sich schließlich herausstellte", resümiert Allen, "waren die Spitzenleute der NS-Führung schlicht und einfach als Politiker nicht durchtrieben genug gewesen." Nicht durchtrieben genug? In der Tat, das war der Friedensflieger nicht.
"Dass Hitler", so HANS MEISER in GESCHEITERTE FRIEDENSINITIATIVEN 1939 – 1945 "wenig später gezwungen war, auch ohne Frieden mit England einem sowjetischen Überfall zuvorzukommen, ändert nichts an Churchills Verrat am Frieden und an Europa, das er bewusst dem Bolschewismus ausliefern wollte. Er symbolisiert seitdem wie kein anderer das 'Perfide Albion'."
Klar, dass die Stadt Aachen dem Perfiden 1955 den Karls-Preis verlieh. Der wird mit "höchstem ethischem Gehalt " für Verdienste um Freiheit, Menschlichkeit und Frieden verliehen. Und den hatte sich Winston mit Sprüchen wie "Dieser Krieg ist ein englischer Krieg und sein Ziel ist die Vernichtung Deutschlands." (1939) Und: "Wir hätten, wenn wir gewollt hätten, ohne einen Schuss zu tun, verhindern können, dass der Krieg ausbrach, aber wir wollten nicht." (1945) wahrlich verdient. Als glühender Rassist auch für Äußerungen wie diese: "Die Eigenschaften von Mischlingen sind selten bewundernswert und die Mischung von Arabern und Negern hat einen entarteten und grausamen Menschenschlag hervorgebracht." Rudolf Heß aber wurde bis zu seinem letzten Atemzug, den er im Würgegriff seiner entarteten, grausamen Peiniger vom Menschenschlag Churchills verhauchte, einem Martyrium ausgeliefert, dessen apokalyptische Grausamkeit in zivilisierter Welt ohne Beispiel ist.
Als Churchill von Heß' Landung hörte, hielt er es, ging es doch nur um den Weltfrieden, um das Leben Abermillionen zu erwartender Kriegsopfer, nicht für erforderlich, die Vorführung des Schwachsinn-Streifens "Whilst the merry film clacked on" zu unterbrechen: "Na gut, Heß oder nicht Heß", nuschelte er, "ich werde mir jetzt die Marx Brothers ansehen." Dann aber tat er alles, um Rudolf Heß bis zu seiner Auslieferung an das Nürnberger Schand-Tribunal seiner Mission zu berauben, zu isolieren, vorzuführen, zu demütigen, was ihn jedoch nicht daran hinderte, in seinen Kriegserinnerungen zu heucheln : "Wenn ich über die Heß-Geschichte nachdenke, so bin ich froh, dass ich weder für sein damalige noch für seine jetzige Behandlung verantwortlich bin."
In Nürnberg wurde der Rudolf Heß ausgerechnet wegen "Verschwörung gegen den Weltfrieden" angeklagt und zu lebenslanger Haft verurteilt. "Stünde ich wieder am Anfang würde ich wieder handeln wie ich handelte. Auch wenn ich wüsste, dass am Ende ein Scheiterhaufen für meinen Flammentod brennt", so sein Schlusswort auf Strang oder Haft. Letztere begann 18. Juli 1947 und endete nach mehr als 40 Jahren am 18. August 1987 mit dem Tod des 93-jährigen. Nach der Entlassung der ebenfalls Lebenslänglichen RAEDER 1955 und FUNK 1957 sowie der Absitzenden SPEER und SCHIRACH 1967, war Rudolf Heß der letzte und einzige Häftling. Klar, dass sich die vier Direktoren des Berlin-Spandauer Militärgefängnisses Sorgen um die geistige Gesundheit ihres Häftlings machten und ihm großzügig einen Wasserkocher genehmigten, auf dass er Tee oder Kaffee brühen konnte.
Sich selbst aber genehmigten sie 1986 DM 907.000.- an Personal- und DM 503.000.- an sonstigen Kosten. Für 1 (in Worten: einen) Gefangenen. Zulasten des deutschen Steuerzahlers. Der aber kriegte was fürs Geld. TONY LE TESSIER, letzter britischer Gefängnis-Gouverneur in "SPANDAUER JAHRE": "Jeden Monat wurde das Gefängnis von einem Offizier der wachhabenden Nation inspiziert…Der Direktor, der den Vorsitz führte, empfing den Inspektor am Haupttor… Dann "…betrat der Inspektor den Verwaltungsblock und begrüßt die anderen Direktoren, die ihn eskortierten… Er (Einzelhäftling Heß)stand neben dem Fußende seines Bettes, reckte den Kopf vor… Die westlichen Kommandanten verärgerten die Sowjets manchmal, wenn sie den Häftling mit 'Herr Heß' ansprachen und ihm beim Abschied die Hand schüttelten." So viel Kindergarten macht hungrig: "Die Inspektion bot einen Anlass für ein Festmahl im Kasino, zu dem auch andere Gäste eingeladen wurden."
Ob Rudolf Heß anlässlich seines 90. Geburtstags bei Appetit war, ist nicht überliefert. Wohl aber, dass sein Sohn WOLF RÜDIGER das Gefängnisdirektorium bat, zur Feier des Tages seine Frau sowie die beiden älteren Kinder mitbringen und mit dem Jubilar zwei Stunden ohne Aufsicht sein zu dürfen. "Doch", so der ehrenwerte Gouverneur, "wir waren nicht bereit, ein unbeaufsichtigtes Familientreffen zu gestatten oder sonst irgendwelche Zugeständnisse zu machen…" Sohn Wolf Rüdiger zog es deshalb vor, allein zu erscheinen. "Als er ankam, bat er um Erlaubnis, seinem Vater die Hand zu geben; sie wurde ihm verweigert." Und: "Man hatte sich drauf geeinigt, dass die Blumen, die die Leute Heß zum Geburtstag zukommen lassen wollten, an das örtliche Krankenhaus weitergegeben werden sollten, da der Häftling sie nicht empfangen durfte." Kein Handschlag, keine Blumen zum 90. Geburtstag. Und das nach 43 Jahren hinter Gittern. Alttestamentarisch Rache.
Nachdem Rudolf Heß, er konnte mit seinen von Arthrose verkrüppelten Händen nicht mehr die Schuhe zubinden, sich nach offizieller Darstellung in der selbst für Gesunde schwer zu knüpfenden Schlinge eines Verlängerungskabel erhängte, musste eine Abschiedsparty her, von der der "OBSERVER" am 17. Januar 1988 berichtete: "Am letzten Freitag setzten sich vier Männer und ihr Kumpane in einer Westberliner Luxusvilla zu einem Festbankett mit Spitzenweinen, exzellentem Brandy und einer Dienerschaft, die einem Staatsbankett alle Ehre gemacht hätte, nieder. Seit mehr als 40 Jahren traf man sich einmal monatlich zu solchen Mittagsmahlzeiten … Die vier Männer … feierten ihren letzten Tag als Direktoren des Spandauer Gefängnisses für Kriegsverbrecher."
Zu feiern gab's in der Tat was. Schließlich bestand die Gefahr, dass die Sowjets unter Gorbatschow kein Veto mehr gegen Heß' Entlassung einlegten, und dieser über seinen Friedensflug authentisch berichtet. Denn, so SPIEGEL 22/11: "Kein Historiker durfte ihn über seine Motive befragen, sein Anwalt seinen Fall nicht mit ihm erörtern."
"1911", resümiert Historiker und Präsidentschaftskandidat Buchanan, "ging die Sonne über dem Britischen Empire niemals unter. 1955 hatte England alles außer seiner Ehre verloren." Und auch die wäre im Eimer, käme die Heß'sche Wahrheit ans Licht. Schon wenige Monate nach Kriegsende beklagte Churchill den "Eisernen Vorhang ", der sich über Europa senkte und forderte die Wiederbewaffnung der von ihm als "Hunnen " geschmähten, bis zur Besessenheit bekämpften Deutschen. "Großbritannien kämpfte sechs Jahre gegen die nationalsozialistischen Vorherrschaft, um einer noch größeren Tyrannei den Weg zu bahnen." Welches apokalyptische Grauen wäre der Welt erspart geblieben, hätte Churchill den Friedensfalken am 10. Mai 1941 empfangen und über das Ende des Krieges verhandelt, statt sich an den infantilen Späßen von Groucho, Chico und Harpo Marx zu ergötzen.
Seinem Letzten Willen folgend, wurde Rudolf Heß auf dem evangelischen Friedhof des oberfränkischen Wunsiedel begraben. Jedem Mitfühlenden war es unbenommen, sich über Heß' tragisches Schicksal in Kenntnis zu setzen und an seinem Grab zu verweilen. Dass das überwiegend jene taten, denen die Steuergeld-alimentierten Deutschland-Verrecke- und Deutschland-Du-mieses-Stück-Scheiße-Claqueure als Krönung ihrer Argumente mit einem kernigen "Nazis-Raus!" begegnen, ist nicht deren Schuld. Nazis-Raus? Heß-Raus! Ausgerechnet am 20. Juli 2011. Aus dem Grab, in den Ofen und dann ins Meer. Auf Betreiben Landrat SEISSERS und der Wunsiedler Kirchgemeinde mit den Antifa-Helden Dekan BUCHTA, Pfarrer SCHÖDEL sowie PfarrerInnen BÖHRINGER und FUCHS an der Gutmenschen-Speerspitze der Intoleranz. Auf der Hand liegend, dass für SCHEISSER & Co die Maxime christlicher Vergebung: "Mit dem Tod endet alle Feindschaft", unter der Manfred ROMMEL, Bürgermeister Stuttgarts, die Beerdigung von BAADER, ENSSLIN und RASPE verfügte, Schall und Rauch sind.
Und so können sich die Frauen und Männer Gottes im Lob ihrer roten Brüder von der Berliner Tageszeitung taz sonnen: "Die Lösung ist elegant. Um dem ekelhaften Treiben am Grab des Massenmörders Rudolf Heß ein Ende zu setzen, haben die Angehörigen zugestimmt, die Knochen des Kriegsverbrechers zu verbrennen. Damit ein für alle Mal Schluss ist mit Aufmärschen und Gedenkfeiern von Neo-Nazis … soll die Asche im Meer verteilt werden." Die schlichten Dankesworte FRANZ JOSEPH WAGNERS von Springers BILD aber sollten gleich neben dem Gekreuzigten einen Ehrenplatz erhalten: "Ich bin glücklich, dass dieses Schwein nicht mehr auf einem Friedhof liegt – Ruhe in Frieden, das ist vorbei."
Für den SPIEGEL nicht. Gegenwärtig spricht vieles dafür, dass er alsbald und für immer auf dem Schand-Acker der Schund- und Schmutz-Journaille ruhen wird. Auf dem Grabstein aber wird in Abwandlung DONALD TRUMP zitiert: FEIND DES DEUTSCHEN VOLKES.
###
Russia Declares US To Be In Violation Of All International Conventions and Laws
Amazon Bows to Pressure After Blitzkrieg Against Freedom of Speech
The only problem with this article by Paul Roberts is that he does not mention that Germany is in a state of war with the U.S. and the U.S. is raping Germany any which way it wants. Merkel simply does what the U.S. dictates, so don't just blame her; she has no say, I think. She is just licking the boots of Trump and kicking the Germans. Behind Trump and Merkel is the shadow Jew government, the destroyers. Merkel is a Jewess and a devil, though.
Video Henry Hafenmayer:
Video Henry Hafenmayer:
###
###
Vernichtung der Weissen Rasse:
###
THIS IS SHEER TERROR!!! OUR WHITE CULTURE IS UNDER ATTACK FROM ALL SIDES!
#
All you white people, do you know what hour it is??? What is against Germans is against all white people. The "Nazi" part is just a disguise and they mean all whites!!! This is to instigate other races against the white race, in Germany it happens to be white Germans.
Here you have a horrible Article in a German (really Jewish) magazine to watch out for Nazi children with blond hair as they are right-extreme or some other shit like this. This is horrific hate:
"Blonde, Cheerful, Right Wing, Dangerous" – German Parenting Magazine warns of "Nazi Families"
 THE VIDEO IS IN GERMAN LANGUAGE.
https://archive.org/details/youtube-IbH2ECewnz4
Published October 12, 2016
The German parenting Magazine "Baby and Family" printed a story where the Amadeu Antonio foundation, an openly anti-German organization run by former STASI agents, was consulted on how to properly identify children from Right Wing German families in day care centers in order to exclude them. The magazine has one of the widest circulation in Germany with almost 2 million readers every month. The article explains in detail how to spot and exclude dangerous "Right Wing kids" by noticing their hair color, clothing style and behavior. If you have long, blonde braided hair, behave inconspicuously, are obedient and your parents are dedicated towards improving the community, you might be at risk of being a future Right Wing extremist.
According to the article, other dangerous features that could be red flags for being a Nazi include being cheerful, calm, wearing traditional clothing like long skirts or avoiding logos of American companies. The biggest danger are parents who behave unconsciously, talk fluent German, like taking responsibility in the parent's council and build personal relationships to other parents. According the expert in Gender Studies and Right Wing Extremism, Heike Radvan, these parents pose a grave threat since it's very hard to exclude them and their children from the community for the political opinions, since they have made such a good impression by being a decent human being.
Other members of the Amadeu-Antonio Foundation include Julia Schramm, who openly and regularly tweets messages celebrating the fire bombing of civilians in Dresden like "Bomber Harris, do it Again", "Germans are not human", "Burn the Germans, celebrate mashed potatoes, thank you Bomber Harris", "Germany deserves to die" and "Let the bombs fall, let it burn, betray Germany".
From BREITBART:
Parenting magazine Baby & Family has told readers to beware of families who are "inconspicuous" and "cheerful", as these warning signs indicate they are right wing and thus "dangerous".
Depicted with illustrations featuring solely blonde women and children, the report says ordinary parents must take action against right-wing families and make clear that their ideology has no place in the world.
Asserting that the term "right wing" "stirs up anxiety" and brings to mind "burning refugee homes", skinheads, and the National Socialist Underground (NSU) group who carried out a string of violent attacks on foreign people, Baby & Family notes that people "rarely connect it with women, family and children".
This, the high-circulation German magazine declares, "is precisely the great risk" as such people are just as dangerous if not more so as gangs of Nazi skinheads. The identifying features of right-wing families, it contends, are that they are "inconspicuous, blond, cute and engaged".
"First of all, [right-wing families] are nice and dedicated" Michaela Köttig, sociologist and researcher of right-wing extremism at the Frankfurt University of Applied Sciences, alleges.
Researcher of right-wing politics, Eva Prausner, says a huge danger of right-wing families is that they seem normal.
Because of this, she says many parents will already have established good relations with them to the point that they "are no longer marginalised and at worst, get support".
While there are different types of right-wing families, Baby & Family asserts that daycare centres should always seek help when dealing with them.
"The right has many forms. The definition of what is extreme and what is not is difficult", it says, but asserts that all manifestations must be dealt with because right wingers could spread their views when meeting with other parents in the playground.
[…]
Continue reading at:
http://www.breitbart.com/london/2016/09/25/blond-cheerful-families-dangerous-right/
###
POLITICAL CORRECTNESS LUNACY SQUARED:
Political-Correctness Lunacy Squared
 #
 #
#
#
#
On The Merciful, Shy And Charitable Jew
#
AND THE WARS FOR THE JEWS GO ON, AND ON, AND ON!
#
The Jewish Kol Nidre prayer, excusing them for their crimes AHEAD OF TIME:
"A Jew No More" – A German who became a Jew and lived in Israel to regret it. What's it like to live in Israel for a white man? For a goyim-Jew?:
#
EXTREME POISON COMING FROM THE STRIPES IN THE SKY TO MAKE US ILL AND ERADICATE US
Chemtrails – spraying in the sky – white streaks in the sky – most spraying is in Europe and the USA
Chemtrails – die weissen Baender am Himmel – womit sie uns spritzen – das meiste Spritzen ist in Europa und den USA
#
#
REPEAT, AS THIS IS SO VERY IMPORTANT!
Bitte unbedingt fuer alle die deutsch oder englisch sprechen, dieses video von Dr. Klinghardt ansehen: Was sie auf uns vom Himmel spritzen. Es ist grauenmhaft. Ich sage es ist gezielter Mord der Menschheit.
I urge all who speak German or English, to watch this video von Dr. Klinghardt: What they are spraying on us from the sky. It is horrific! I say, mankind is targeted for elimination!
#
"WE WERE MADE FOR EACH OTHER"
HERE THE CHARACTER OF THE TRUSTING WHITE MAN (AND NOW IT'S NOT ONLY WHITE MEN BUT ALL CHRISTIANS), MANIPULATED BY THE JEWS FOR THOUSANDS OF YEARS VIA "HOLY BOOKS" FOR THE PURPOSE OF JEWISH EXPLOITATION AND ERADICATION OF WHITE PEOPLE TO BRING THE JEWS INTO WORLD CONTROL! TARGET #1 IS THE WHITE MAN, WOMAN AND CHILD, TO BE ERADICATED AND THEN ALL OTHER PEOPLES, BUT NOT NECESSARILY IN THIS ORDER. COLORED PEOPLE THROUGHOUT THE WORLD ARE BEING ELIMINATED VIA JEWISH-INSTIGATED (AMERICAN-INSTIGATED?) "CIVIL WARS" WITH THE HELP OF THE U.S. AND NATO SOLDIERS.

#
THE JEWS WROTE THE SCRIPT FOR US BY RE-WRITING THE BIBLE (ANCIENT HISTORY)
###
Wouldn't beer be a perfect drink to weaken men by including some chemicals in the "brewer's batch," which I am sure the brewer buys in ready-made packets with lots of advertisement about them? Same goes for coffee (has over 100 chemicals in it), and other regularly drank products. If you do not believe they are killing us a little bit at a time, you are not going to comprehend what is REALLY going on and what I am saying! Instead of thinking about this and doing research along this line, you might attack us for taking the pain to put this online. If you are attacking us, know, that you are doing this because you are AFRAID of the truth, or you simply might prefer lies over truth for social and financial benefits. In Russia, the Jews always killed those who turned their family and neighbors in after they have done their "service", simply because they wanted to kill them in the first place, and just used them and deceived them. People will not be save for ever protecting the devil (for the lack of a better word).
#
SINCE THE EARTH IS FLAT AND NOT A GLOBE
– AND THERE IS NO DOUBT ABOUT IT, BECAUSE WHAT WE SEE IS WHAT WE GET – IT IS QUITE POSSIBLE THAT THE LAND GOES BEYOND THE POLES, BEYOND THE ICE AND GLACIERS AS SUGGESTED BY A RESEARCHER IN THE 50S IN THE FOLLOWING BOOK. HIS RESEARCH WAS CUT SHORT. (WHAT I KNOW ABOUT OTHER SCIENTISTS IS THAT THEY ARE TOLD THEIR RESEARCH IS NONSENSE, BUT THEN THEIR KNOWLEDGE IS STOLEN AND USED SECRETLY BY THOSE WHO CLAIMED IT WAS NON-SENSE.) IF THE LAND GOES BEYOND THE ICE, THEN THOSE WHO KNOW ABOUT THIS LAND HAVE TAKEN IT, IF THEY HAVE BEEN ABLE TO GET THEIR (HUGE GLACIERS FOR AT LEAST A COUPLE OF THOUSAND OF MILES). AND THIS MIGHT BE EXACTLY WHY ALL PRIVATE EXPLORERS ARE APPREHENDED FROM GOING BEYOND THE ICE WALL SO THEY CANNOT FIND OUT WHAT IS OUT THERE IN THE BEYOND! COULD FLYING SAUCERS GO THERE? SURELY, AND FAST. AND WHOSE FLYING SAUCERS ARE THEY? IF THEY DO INDEED EXIST – IF THOSE HUNDREDS OF NEWSPAPER REPORTS OVER THE DECADES ARE BASED ON TRUTH – THEN THOSE FLYING SAUCERS ARE IN POSSESSION OF GERMANS. BECAUSE GERMANS WERE LEAVING GERMANY SECRETLY AT THE END OF THE WAR WITH THEIR HIGHEST TECHNOLOGY (ALL THE REST WAS STOLEN BY THE ALLIES) AND ARE LIVING IN REMOTE AREAS. THE GERMANS HAD ALREADY TESTED FLYING SAUCERS AND OTHER WONDER WEAPONS IN 1944. THESE ARE FACTS. AS FAR AS THEM COMING BACK IN FULL FORCE TO RESCUE US FROM THE JEWISH-COMMUNIST WORLD ORDER, AS SOME CLAIM, I CAN ONLY WISH FOR. MAYBE IT'S JUST A NICE FANTASY. MAYBE IT'S GOING TO HAPPEN. MY MIND IS OPEN.
###
Obama's NSA Intel Gathering on Trump, Aides 'Tremendous Abuse of the System'
#
There is more Evil and Communism in America than you can imagine. They are undermining for an overthrow of limp Americans. Do you know what they purposely put into Coffee, Softdrinks, Wine, Beer and Chips? Have some more beer and chips!
#
#
DEUTSCH – ENGLISH VIDEO
PLEASE GET IT! THEY ARE SLOWLY MURDERING US BY MAKING US STERILE, ILL, AND SENILE. WEITERHIN FOERDERN SIE DEN AUFBAU VON NANO-PARTIKELN IM GEHIRN MIT DENEN SIE UNS MENSCHEN BALD  DURCH WI-FI STEUERN KOENNEN. ES IST EINEN KOMBINATION VON GENOZID UND EXPERIMENTEN AN UNSEREM GEHIRN. ES GIBT EIN VIDEO MIT VIELEN JUDEN DIE AUSSPRECHEN, DASS SIE SICH DIE ZUKUNFT SO VORSTELLEN, DASS ALLE MENSCHEN TEILS ROBOTS SEIN WERDEN WELCHE DIE JUDEN DANN KONTROLLIEREN KOENNEN.
BITTE KAPIERT ES ENDLICH! SIE MORDEN UNS LANGSAM INDEM SIE UNS STERIL UND KRANK MACHEN UND UNS DEMENZ GEBEN. FURTHERMORE THEY ARE BUILDING UP NANO-PARTICLES IN OUR BRAIN WHICH THEY CAN REMOTE-CONTROL US ONE OF THESE DAYS VIA WI-FI. IT'S A COMBINATION OF GENOCIDE AND EXPERIMENTING ON OUR BRAIN. THERE IS A VIDEO WERE SEVERAL JEWS EXPRESS THEIR SCIENTIFIC RESEARCH AND DESIRE TO HAVE ALL HUMANS BE PARTIAL ROBOTS THEY CAN CONTROL.
SCHOCK WAS DIE VOM HIMMEL SPRITZEN: GLYCOPHATE
SHOCK WHAT THEY ARE SPRAYING FROM THE SKY: 'ROUNDUP'
#
Ich hatte dies noch nie gesehen
I've never seen it like this:
RIESSIGE EXPLOSIONEN IN CHINA in 2015:
IT WAS INCREDIBLE EXPLOSIONS IN CHINA 2015:
#
More about the Satanic Jewish Plan here:
and here:
https://archive.org/details/Law To Kill Christians – Dr Day 2014-01-06-Spingola
American National Socialist, Matt Koehl:
#
Today's men in the West vs. German National Socialists. Today anything goes; the weirder the better, they think:
Trump's wars continue:
http://www.thinkinghousewife.com/wp/2017/03/trumps-wars-cont/#more-100110
Amazon bans books:
Amazon bans books written by historic researchers who show the truth about the honorable man Adolf Hitler, the Holohaux and World War 2. If these writers were such idiots, why does the Jewish community pretend to be so threatened? I though America is a "free speech" country! Is it? We are loosing our right to free speech every year more. But, sexual perversion, and perversion of any kind is "free speech" in America and is pushed like crazy, even popping into our face almost every time we open email!
Whites in South Africa
A picture of what happens to whites when blacks get control of a country. Here we have South Africa. Abject poverty for whites. 
60,000 Rapes a Year!
50,000 Whites slaughtered in the most gruesome ways since the departure of Apartheid. Unemployment has gone sky high.
http://revisionistreview.blogspot.jp/2017/03/amazon-bans-world-war-ii-revisionist.html
Warum wohl???
Katastrophale-Konzentration-von-Aluminium-Barium-und-Arsen-in-der-Atemluft-amtlich-bestätigt