Weil die Deutschen das staerkste Weisse Volk waren, wurden die Verbrechen der Deutschen und der Juedische Holokaust erfunden um Deutschland fuer immer gebueckt zu halten damit die Juden ihre Weltregierung schaffen koennen. Wenn das passiert, dann werden die 66 Millionen ermordeten der Juedischen Sovietunion ein Kinderspiel gewesen sein im Vergleich zu dem was dann vorgehen wird. Wie Adolf Hitler sagte, "Sollten die Juden gewinnen, dann wird der Erdbal eines Tages ohne Menschheit durch das All ziehen."
I am sad to post this. Rest in peace Mrs. Zundel.
Shortly after Mr. Zundel's death, his wife also died.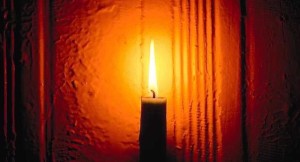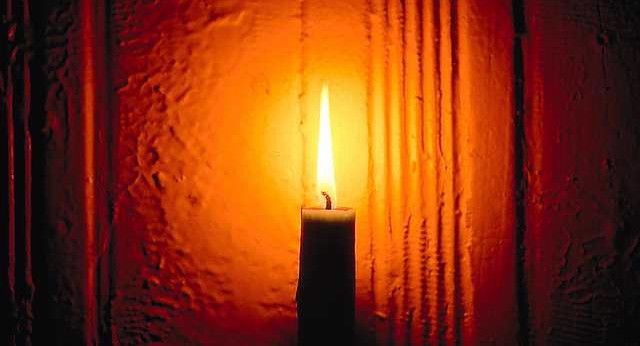 Ingrid Rimland Zundel Has Passed Away
by Michael Hoffman, RevisionistHistory.org
October 25, 2017
Ingrid Rimland, an accomplished and successful professional author and the loyal wife of the late World War II revisionist publisher and activist Ernst Zundel, has died. We have no other details at the present time, though it appears to have been from natural causes. [admin*Ingrid passed away on October 12th., 2017. She was 81 years old.]
Ingrid was born into the historic community of German Mennonites resident in Russia since the time of Catherine the Great. After Hitler invaded the Soviet Union, Stalin began deporting these German-Russians to Siberia. The German Army arrived in time to halt the extrusion and escort Ingrid's family and thousands like them safely out of the USSR. After the war, many German Mennonite refugees were sent to South America, [admin* this is not correct; they were not sent!!! And not because she was a Mennonite!!! Because Germany was so devastated and people were starved to death by the Allies, some Germans LEFT Germany for Canada, the U.S., South America, etc.] where Ingrid's family took up residence under harsh conditions. She eventually left her faith community to pursue a higher education and the career of a writer. She met Ernst in the 1990s. She survived her husband by less than three months. She leaves behind an extensive headquarters complex [admin*aren't you overdoing it?! with 'headquarter' and 'complex'?!] in Tennessee, complete with lodging facilities [admin*a little cottage!!!], a library and archives [admin*of their documentation], the disposition of which is unknown. She was her husband's sole heir, according to his son Pierre. [admin*with whom they probably had a falling out.]
Another courageous World War II revisionist, the Leftist scholar Serge Thion, died October 15 in France. There were no suspicious circumstances.
2017 also saw the passing of Barbara Kulaszka in June, after a long illness. She was a tireless Canadian civil liberties attorney who for decades assisted Doug Christie in defending dissidents who otherwise would have been deprived of adequate legal representation.
Requiescat in pace.
I was very saddened to learn of Ingrid's passing.  She was a brilliant and remarkable woman and was a friend for a long, long time.  — Jeff Rense
***
INJUSTICE TO ONE FREE MAN BY OUR GOVERNMENTS, IS INJUSTICE TO ALL FREE MEN.
DER JÜDISCHE HOLOCAUST IST DIE GRÖẞTE und GEFÄHRLICHSTE LÜGE FÜR DIE MENSCHHEIT DES 20. UND 21. JAHRHUNDERTS!
***
Martyr For The Truth
###
ERNST ZUENDEL PASSED AWAY ON AUGUST 5, 2017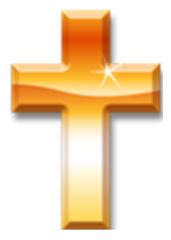 "He Ain't Heavy, He's My Brother"
The road is long, with many a winding turn
That leads us to who knows where, who knows where
But I'm strong, strong enough to carry him
He ain't heavy – he's my brother
So on we go, his welfare is my concern
No burden is he to bare, we'll get there
For I know he would not encumber me
He ain't heavy – he's my brother
If I'm laden at all, I'm laden with sadness
That everyone's heart isn't filled with gladness of love for one another
It's a long long road from which there is no return
While we're on our way to there, why not share
And the load, it doesn't weigh me down at all
He ain't heavy – he's my brother
He ain't heavy – he's my brother
###
###
###
Erst Zündel, ein Vorkämpfer für die Genauigkeit der historischen Darstellungen, besonders der Geschehnisse des 20. Jahrhunderts betreffend, ein Aufklärer und auch Kämpfer für die Freiheit unseres Volkes, ist vor wenigen Tagen in seiner Heimatstadt im Schwarzwald verstorben. Vor  zehn Jahren wurde er vor dem Landgericht in Mannheim in einem Schauprozess, bei dem die Tatsachen bei der Urteilsfindung keine Rolle spielten, zu einer mehrjährigen Gefängnisstrafe verurteilt. Spätere Richtergenerationen werden sich nur mit Scham an diesen Prozess erinnern.
Ich habe damals dieses Gerichtsverfahren mit Aufmerksamkeit verfolgt und habe vergeblich versucht, mit einem Brief an den 'Vorsitzenden Richter Meinerzhagen kurz vor Prozessende ein drohendes Fehlurteil gegen jenen aufrechten Mann abzuwenden.
In Andenken an diese ehrenwerte Person möchte ich hier nochmals mein damaliges Schreiben anführen, in dem auich die schweren juristischen Mängel aufgezeigt werden, die einem redlichen Urteil im Wege standen.
Mein damaliges "Schreiben ist im 'Anhang (oder als Beilage) zu lesen.
Joachim Schäfer
Meerbusch
###
"In an article titled — believe it or not — "Ernst Zundel deserved agony" (Aug. 7), Mark Bonokoski was not content with the lifetime of persecution inflicted on Zundel for his ideas, speeches, printing and writing, including multiple costly criminal trials, two years imprisonment in solitary confinement in Canada, five years imprisonment in Germany, the burning of his home and its contents by an arsonist, and his deportation and subsequent banishment from the United States and Canada. In Mr. Bonokoski's fevered imagination:
"Zundel deserved agony, but got none … The fact that he was able to die at home in Germany, of natural causes, and apparently in robust health up until the heart attack hit, is just another example of how life isn't fair."
These are grotesquely inhuman words. What sort of mentality urges suffering and cruelty on a deceased dissident? It's difficult to account for the fact that the Sun, which wears its human rights' heart on its self-righteous sleeve, would print Bonokoski's disgusting column, with its sadistic craving to see a pound of flesh extracted from Zundel, but that's what has occurred."
Michael Hoffman
Admin: Zu diesem Bonokoski und der Zeitung kann ich nur sagen, "Was stoert sich eine Deutsche Eiche wenn eine Sau sich an ihr reibt!
Und:
***
Ernst Zundel – Seine Letzten Aufnahmen
Off your Knees Germany – Ernst Zundel
***
Ernst Zundel – The Holocaust Dismantled
***
Ernst Zundel – About Anti-German books:
***
Ernst Zuendel Das Tagebuch der Anne Frank
video: Ernst Zuendel – in memoriam (24. April 1939 – 5. August 2017)
###
Ernst Zundel – Feldzug gegen die Offenkundigkeit des Holocausts
###
*
###
A hero of revisionism, the struggle of Ernst Zundel – part 1 on 2
The same following video on archive.org-(Part 1):
https://archive.org/details/VincentReynouardUnHrosDuRRvisionnismeLeCombatDErnstZNdelPartie1
un heros due revisionnisme: le combat d'Ernst Zuendel (2/2)
The same following video on archive.org-(Part 2):
https://archive.org/details/VincentReynouardUnHrosDuRRvisionnismeLeCombatDErnstZNdelPartie2
Ernst Zuendel: Ein Spartaner des eisernen Willens
Ernst Zuendel – ZDF Interview – Nur 1 Minute davon wurde gesendet
video: Ernst Zundel – Off Your Knees Germany (1983-2003)
###
Ernst Zuendel: 40 Jahre nur belogen_1985
###
Propaganda of Schindlers List (1 of 2) Ernst Zundel

Propaganda of Schindlers List – Ernst Zundel 2 of 2
###
Ernst-Zundel-Interviews-Carlos-Whitlock-Porter-10pg
http://www.germanvictims.com/2017/01/ernst-zundel-warrior-for-nazi-truth/
http://www.germanvictims.com/2014/04/opinion-declared-crime-zundel/
###
Published on Aug 8, 2017
A personal Telling Films tribute by Lady Michèle Renouf to German-Canadian artist, publisher and dedicated campaigner for historical truth Ernst Zündel, born 23rd April 1939, died 5th August 2017 at his ancestral home in southern Germany. Uniquely interviewed as he was released from Mannheim Prison in 2010 and during his journey back to his childhood home in the Black Forest, and updated in this unexpurgated version after Ernst Zündel's death, this film documents his decades of legal struggle for source-critical justice in Canada and Germany, literally illustrated by Ernst's own art works created during his years of imprisonment, and includes an interview with his lawyer Dr. Herbert Schaller.
In gratitude and admiration for Ernst the Unbendable,
Michèle
video "Ernst Zuendel: Unbowed" (2010)
###
http://www.germanvictims.com/2017/07/the-mind-and-personality-of-adolf-hitler-leading-to-german-flying-saucers/
###
*