… but Hitler and the German people did not want war! According to our principles of politics, the "balance of power," we have incited, through the Americans around Roosevelt, war upon Germany in order to obliterate it. We have not answered to the various entreaties by Hitler for peace! Now we must establish, that Hitler was right: Instead of a cooperative Germany offered us by Hitler, we are confronted with the gigantic imperial power of the Soviet Union…" Sir Hartley Shawcross
* * *
* * *
In German mythology, Walhall is were all our heroes and soldiers go after life on this earth. It is a most beloved place for those who are brave and loyal to their people.
[*comments by germanvictims.com]
Leo Thenn – Born 1926 – Pforzheim – Büchenbronn – Germany
The Truth for Germany and the Germans
-History mirrored in Quotations – Nr. 118 –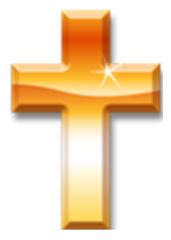 Reichsmarschall und Flugzeugfuehrer – Hermann Göring killed himself with Cyanide?
On Oct. 15, 1946 at 15:30 the German prison doctor, med. Pflücker, learned that the men sentenced to death were to be woken at 23.45 and to be told about the execution that is near at hand, and that they could choose a last meal. Göring had noticed that something is brewing. In response to his specific question to Dr. Pflücker in the evening, the doctor answered suggestively. Later Dr. Pflücker said: "With heartfelt words, Göring thanked me for my care. With a smile on his lips and a firm handshake he bode me farewell."
Fifty minutes later, about 2.15 hours before the execution, Dr. Pflücker was called – Hermann Göring has killed himself with cyonide. He left a letter to the commander, in wich he described how he came into prison with three cyanide capsules, and how he let the first one deliberately be found and kept the death capsule constantly with him, hidden in his riding boots. The third capsule he left in a can of skin cream. (Page 353 + 354)
After the ten condemned heard their death sentence one more time, they received the hangman meal – sausage with potato salad or pancakes with stewed fruit, but none of them touched the food. American soldiers bound the prisoners to make sure no once could kill themselve, like Göring.
Then the last act began on October 16, 1946. The door to the gym was opened at 1:00 (1 a.m.). The American commander, Colonel Andrus, the Catholic and Protestant priests and an interpreter entered the hall. As the first one, [*German] Secretary of State, Joachim von Ribbentrop was brought in and then led out and up the 13 steps to the gallows by two American soldiers.
At the gallows, before the executioner and the hanging rope, the German leaders said:
Coming to the end of his life, Foreign Miniser Joachim von Ribbentrop was allowed one last time to say what he thought was important. To the question "Do you have something to comment on?" translated by the interpreter, he answered:
"May God protect Germany! May God have mercy with me! My last wish is that Germany will find its unity again, and that an understanding between East and West will come about for peace in this world!"
After a short prayer by the Protestant pastor, the pastor stepped aside to make way for two men: the executioner's helper – who tied Ribbentrop's legs together – and the executioner, US-Master-Sergeant John C. Wood. He pulled a black sack over his head, tied it together underneath his chin and put the rope around his neck. But only after the Protestant priest prayed once more for Ribbentrop, Woods implemented the execution: He stepped back and operated the mechanism that opened the trap door and let the delinquent [*so-called delinquent] fall down. Joachim von Ribbentrop fell like a stone. But he did not die until ten minutes after the fall, as the officiating physicians, two Americans and one Russian, concluded after their investigation.
* * *
General Field Marshall Wilhelm Keitel, in his Uniform slacks with wide red General stripes, was the next death candidate who entered the gym and walked up the thirteen steps to the gallows. After he heard of the death sentence, Wilhelm Keitel, had pleaded in writing to be executed by shooting to spare him, a German officer, the humiliating death at the gallows. His request was denied by the court…
("Nürnberg, Tribunal der Sieger," (tribunal of the victors), shortened text from pages 348 + 349)
General Feldmarschall Wilhelm Keitel (lofty and with dignity): "I call on the Almighty. May he have mercy on the German people. More than two million German soldiers met their death before me for their fatherland. I follow my sons. Everything for Germany!"
Chef-Reichssicherheitsamt Dr. Jur. Ernst Kaltenbrunner: "I have served my fatherland with a burning heart. I have done my duty according to the laws of my fatherland. Germany, good luck!"
General Gouverneur Dr. jur. Hans Frank (whispering): "I ask the Lord to receive me with mercy."
Reichsinnenminister Dr. Jur. Wilhelm Frick (loud):"Long live the eternal Germany!"
Gauleiter, Lehrer, Zeitungsredakteur Julius Streicher: "Purim Feast 1945 – and now [*meeting] God. (After a short pause): "The Bolsheviks will hang  YOU one day!" [*A prophetic statement?]  (After another pause). "I am with God, father!" [*to the priest]
Gauleiter, Seeman Fritz Sauckel (very upset): "I'm dying innocently. The judgement is wrong. God, protect Germany and make Germany great again! Long live Germany! God protect my family!"
General Oberst Alfred Jodl (proud and calm): "I greet you, my Germany!"
Innenminister Dr. Jur. Arthur Seyß-Inquart (quiet and pleading): "I hope that this enforcement is the last act of tragedy of the Second World War and that the lesson be learned from this world war to keep peace and understanding between the nations. I believe in Germany."
("Nürnberg, Tribunal der Sieger," [*tribunal of the victors] shortened text from pages 349 + 350)
Reichsminister für Besetzte Ostgebiete Alfred Rosenberg
Went to his death without uttering a word.
Kaufmann und Volkswirt, Rudolf Hess
Lifelong prison. Was strangled in 1987 in prison by some unknown military visitors at very advanced age.
* * *
* * *
The US-Master-Sergenant John C. Woods from San Antonio was the hangman. Four days after the execution, an interview of Woods by the soldier's newspaper "Stars and Stripes:" "I have hanged the 10 Nazis in Germany, and I am proud of it. I did real well… everything worked well [*You liar – they dangled for many minutes alive! You put the rope around in a way that they would die slowly, you cruel torturer! You are dirt compared to them.]  I have never had an execution that went so well, [*liar:torturer] I regret that Göring escaped me… ten people in 103 minutes… that's fast work… (Page 351)
Of the 255 civilians hanged as war criminals in Landsberg am Lech, they were:
102 artisans, 37 officials, 25 merchants, 23 academics, 22 blue-color workers and helpers, 15 white-color workers, 11 animal husbandmen and farmers, 11 soldiers, 4 enterpreneurs, 3 NS-officers, and 2 Students (Nuernberg, Tribunal der Sieger (of the victors), Werner Maser Seite 419)
The condemned were from the the groups and organizations listed in Nr. 116 (the author)
Sir Harley Shawcross, the Britisch Chief Prosecutor in Nuernberg, said on March 16, 1948 (ap): "I accuse the National Socialists in Nuernberg, together with my American and Russian colleagues [*You were wrong! Stalin was your colleague?!]… but Hitler and the German people did not want war! According to our principles of politics, the "balance of power," we have incited, through the Americans around Roosevelt, war upon Germany in order to obliterate it. We have not answered to the various entreaties by Hitler for peace! Now we must establish, that Hitler was right: Instead of a cooperative Germany offered us by Hitler, we are confronted with the gigantic imperial power of the Soviet Union."
("Nürnberg, die letzte Schlacht" (the last battle) von David Irving/Grabert Verlag)
There is only one truth.
[*There are many more that they executed by hanging, not to mention our soldiers and civilians they mowed down or executed on the street, or in the camps, in their homes, or anywhere else, just because they felt like it.]
Source: http://www.die-wahrheit-fuer-deutschland.de/
Source: Horst Mahler Vortrag zur Ehre unserer Erhaengten Deutschen
http://de.metapedia.org/wiki/Landsberg_am_Lech
In Landsberg there were 1,416 doomed: 426 received the death penalty, 199 received life in prison, and 791 received various prison sentences. Monsignor Morgenschweiß was the priest. He learned from many prisoners that their confessions were extorted with torture. Due to personal talks he had with the people condemned to, Morgenschweiß believes that of the 300 people that were hanged, at least 60 were innocent. One of them was Marine lieutenant Erich F. Wentzel, whose fate is described in the book "Landsberg: Henker des Rechts?" (Landsberg, Executioners of Justice?)
Starting 14 October 1948, Military Governor Clay had every week 10-15 men hanged. In the night of June 6 to June 7, 1951, the last 7 died, among them Oswald Pohl, Otto Ohlendorf and Werner Braune. At this time the Reich was already managed by the BRD which forbids the death penalty.
Quelle: http://de.metapedia.org/wiki/Landsberg_am_Lech