…OF THE GREAT HOLOCAUST THAT CAME UPON THE GERMANS – 12,000,000 MURDERED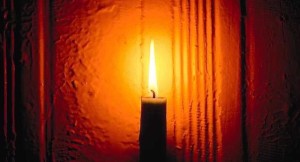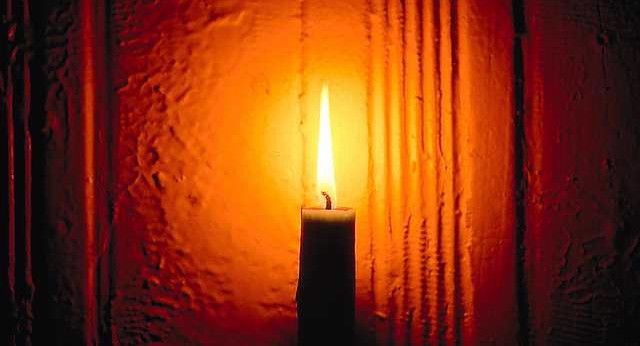 Allies stands for All lies!
President of the British Crown Advisory, Herbert Morrison, said unabashedly among other things, when talking about the kidnapping of German scientists for British use:
"Just like in 1914, we have entered this war for the reason that we cannot accept a German domination."
This is a deceptive statement in that he is claiming that Germany wanted to dominate Europe. What the truth is, and what he does not say, is that they cannot accept Germany being in charge of its own country instead of the Jews and Allies dominating it!!!
They attacked Germany twice, not because it wanted to dominate Europe but because the world rulers decided who can live and who can die and for them to spread Bolshevism and Capitalism over Europe. The German Reich was not allowed to grow and prosper according to its independent desires.
THE ALLIES CAUSED THE WAR, NOT GERMANY. GERMANY WAS ELIMINATED AS COMPETITION AS WELL AS HER PEOPLE AND TO ROB HER WHEN SHE WAS EXHAUSTED. WHO CARED ABOUT NEARLY 60 MILLION PEOPLE WHO LOST THEIR LIFE IN WWII? ONLY THOSE WHO WERE GRIEVING FOR THEM. THEY PLANNED TO ROB US, RAPE US, SUBJUGATE US, AND KILL US AND THEY DID.
INSIDE OF GERMANY, 2 MILLION GERMAN WOMEN AND GIRLS RAPED – MOST OF THEM AFTER 'LIBERATION DAY'
GIVING GERMANY TERRITORY TO ENEMY COUNTRIES – EXPULSION OF 20 MILLION FROM THEIR HOMES, FARMS AND LANDS
*Around one million German civilians, men and women, were gathered on the streets and deported for forced labor against their will for starving meals
*Almost all patents and trademarks, specifications, medical formulas, technology, museum content, private properties were robbed. Allied soldiers robbed small treasures from homes while they raped the women and girls. German commerce that was left from bombing was dismantled.
NOW TO THE DEAD BELOW:
…OF THE 18 MILLION* GERMANS WHO LOST THEIR LIVES,

12 MILLION WERE DELIBERATELY MURDERED; and 
MOST WERE MURDERED AFTER THE WAR.
MUCH WORSE THAN WAR WAS 'LIBERATION' 
IT WAS HELL ON EARTH AFTER MAY 8, 1945
 80% OF DEATHS WERE DUE TO ETHNIC CLEANSING, RAPE, TORTURE, BEATINGS, EXECUTIONS, STARVATION, FREEZING, DENIAL OF MEDICAL HELP AND OTHER CRUELTIES.
(3,250,000   German Soldiers killed in combat or MIA)
1,000,000   German Civilians murdered in residential bombing, primarily women, children, and elderly
3,242,000   German POWs murdered in Allied captivity
            of these:
            2,000,000 murdered in Soviet camps
            1,000,000 – 2,000,000 murdered in American camps (newer numbers)

            120,000 murdered in French camps
            100,000 murdered in Yugoslavian camps
            22,000 murdered in Polish and CSSR camps
3,000,000   Ethnic Germans, primarily women, children, and elderly died or were murdered during expulsion and flight from East bloc countries
   500,000    German civilians murdered by the Russians marching into Germany
     60,000    German civilians murdered by the Russians marching into Austria
  120,000     Germans POWs and civilians murdered in various ways in the Russian Gulags
  100,000     Germans murdered by the Jewish commandos in Poland
5,700,000   German civilians murdered by the Allies from 1945 to 1950 by forced starvation after capitulation
Numbers provided by Huttenbrief fuer Volkstum, Kultur, Wahrheit und Recht
Herausgeber (Publisher): Freundenkreis Ulrich von Hutten e.V.
 (*In addition, there are Millions of ethnic Germans that have been murdered in Russia between 1910 and 1970, called 'Ukrainian Christians,' a misnomer because a large percentage of them were actually ethnic German Christians living in the Ukraine, on the Volga, on the Krimea, in Kazakhstan, St. Petersburg, and Siberia! Exact numbers are difficult to pin down. I have seen estimates of 8 Million Germans. The media has been keeping this fact under the radar because they were already murdered by the arrangement of the Jewish Bolsheviks who usurped Russia long before Stalin started his slaughter.)
To review:
*POLAND STARTED WWII – ATTACKED THE BORDER FOR SEVERAL MONTHS AND EVENTUALLY INVADED GERMAN LAND. ALL ARE ACTS OF WAR.  (Hitler's Speech of 1 Sept., 1939)
*THE CONFLICT BETWEEN POLAND AND GERMANY WAS A LOCAL CONFLICT, PROVOKED BY THE INSTIGATORS OF POLAND TO ACTUALLY CREATE A WORLD WIDE CONFLICT TO MAKE MONEY, MURDER, AND DESTROY COUNTRIES.
*POLAND TORTURED TO DEATH EIGHT THOUSAND ETHNIC GERMANS AND SHOT FLEEING GERMANS AT THE BORDER TO PROVOKE WAR IN THE YEAR 1939. BEFORE 1939, POLAND DROVE 800,000 GERMANS FROM THEIR HOME AND LAND WHO FLED TO GERMANY. (Hitler's Speech of 1 Sept., 1939)
*U.S. ATTACKED GERMAN SHIPS FOR SEVERAL MONTHS FORCING HITLER TO PROTECT HIS SHIPS AND PEOPLE BY DECLARING  WAR (Hitler's Speech of Dec. 11, 1941)
*LOOKING AT VARIOUS ASPECTS OF WHAT LEAD TO WWII, IT BECOMES CLEAR THAT ADOLF HITLER NEVER WANTED WAR AND TRIED MANY TIMES TO MAKE PEACE WITH POLAND, BRITAIN AND FRANCE, EVEN AFTER AGGRESSIONS HAD STARTED. BUT THE ALLIES CLEARLY WANTED WAR TO HELP FULFILL THE NEW WORLD ORDER PLAN!
*POWERFUL JEWS AND THEIR HENCHMEN LIED ABOUT HITLER AND THE GERMANS, DEFAMING THEM IN THE PRESS, STARTING BEFORE WWI SO THEY CAN CREATE HATE AGAINST THE GERMANS AND HAVE WARS. THE PURPOSE OF THE WARS WAS TO WEAKEN GERMANY, ELIMINATE MILLIONS OF GERMANS, MAKE A GREAT PROFIT, AND TO CONTINUE TO HAVE A SCAPEGOAT TO BEAT UP, HUMILIATE, AND BE A CASH COW FOR THEM! THE SECOND PURPOSE IS TO GET THE FOCUS OFF THE CRIMES OF THE INTERNATIONAL CRIMINAL GANG.

AS A RESULT OF THE LYING DEFAMATION, MILLIONS OF GERMANS IN THE EAST BLOC COUNTRIES AND IN GERMANY WERE TORTURED TO DEATH (STARVATION IS ALSO TORTURE) AND EXECUTED DURING THE WAR AND AFTER 'LIBERATION!'
 GERMANY IS THE VICTIM! LONG LIVE THE TRUTH!
 **We only accuse those members of the Allied forces, those Jews, and those other civilians who have harmed the German people. This is not a blanket accusation!