Allied crimes – Holocaust for German POWs
COLD BLOODED MURDER AFTER THE WAR
FOR NEARLY 2 MILLION GERMAN SOLDIERS IN U.S. CAMPS IN GERMANY-NOT TO MENTION THE MILLIONS MURDERED BY OTHER ALLIES AND IN OTHER COUNTRIES-AND NEARLY 6 MILLION GERMAN CIVILIANS AFTER THE WAR BY STARVATION CREATED!!!
IT IS THE GERMANS WHO HAVE BEEN HOLOCAUSTED, NOT THE JEWS!
YOU CAN LISTEN TO THE MUSIC AND KEEP THE SAME PAGE OPEN, IF YOU HIT CTRL+THE MP3 AT THE SAME TIME.
MOURNING MARCH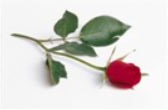 German POWs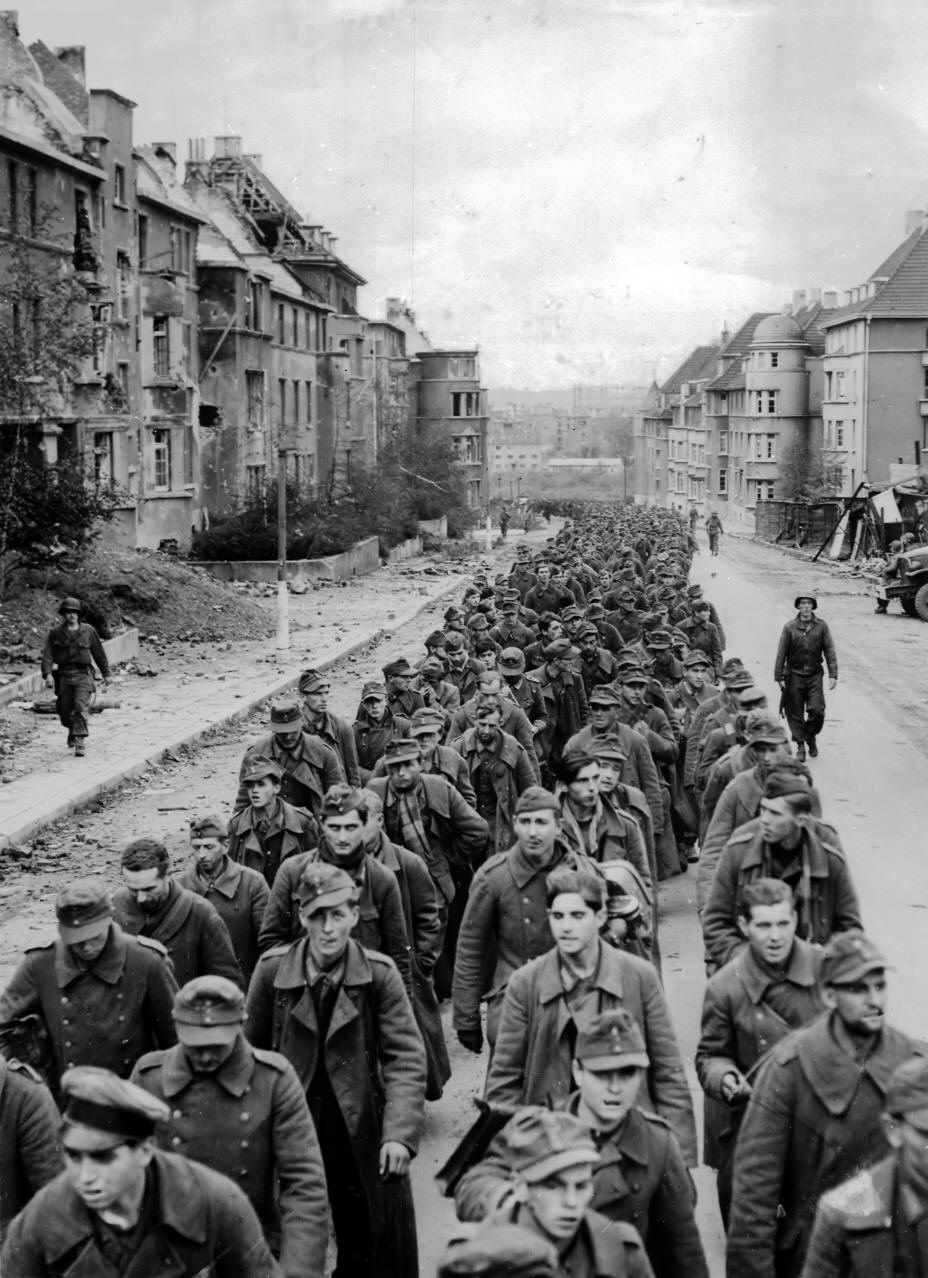 *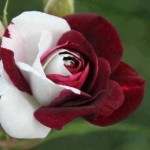 English Voice-over video
Rheinwiesenlager German POW Extermination Camp
Deutsches Video unten!
3,250,000 German POWs were murdered by the Allies!
 1,000,000 to 2,000,000 German POWs were murdered in the American Prison camps by beating them to death, starving them to death and freezing them to death! Medical help and Red Cross were denied!
About the Allied "Christian" Warriors:
 US-American War Methods
What kind of war do you think we waged?! We murdered prisoners in cold blood. We pulverized hospitals, sunk rescue boats, killed and wounded the civilians of the enemy country, killed the wounded, dumped the dying into holes in the ground along with the dead.
In the Pacific we beat in the heads of our enemies, boiled their heads and made table decorations out of them and letter openers from their bones for our brides. We crowned the dropping of phosphorus bombs and the murders of civilians with atomic bombs dropped unto undefended cities and are holding the undisputed record in mass murder.
As the victors we took it upon us to take our enemies to court for war crimes. [But the Germans had not committed any war crimes-they fought strictly under the Hague and Geneva Convention – the accusations are all undocumented and flimsy at best. Our German defendants had been massively tortured into confessions ; At Nuremberg they had their testes irreparably damaged by torture to force them to sign documents with false accusations against themselves without any real defense and without being allowed to bring up the crimes of the accusers.]
But we should be realists enough to understand that we would be declared guilty in a dozen accusations if we would be put before the courts for breaking international war regulations. We have fought a war without honor [you can say that again!] because morality was the last thing on the minds of the soldiers.
This was written by the well-known US War Correspondent, Edgar L. Jones, as a protest against the hypocritical American Military Tribunal in February 1946 in the newspaper "Atlantic Monthly." [in brackets are comments by the admin.]
*
read – Eisenhower's Death Camps
by Admin
According to the Hague Convention, prisoners of war have to be released immediately after hostilities end. Germany strictly held to this convention. Already in 1940 and 1941 the German military released POWs from the Soviet Union, Holland,  Norway, Greece even though hostilities had not ended.
Hager Landkriegordnung – PDF
Video – Der Sysematische Mord unserer Tapferen Soldaten in Deutsch – Englishe Uebersetzung folg hier im Text unten (oder video in English oben): 
Video – Personal witnesses – English Text below on this page
Rheinwiesenlager – Mord von Millionen Deutschen Gefangenen nach dem Ende!!! des Krieges
by the American GIs
IT IS VERY CLEAR THAT ONE REASON THE ALLIES, INCLUDING THE AMERICANS, DID NOT RELEASE THE GERMAN MEN WAS SO THAT THE GIs  COULD GO ON A ROB, RAPE AND TORTURE SPREE OF THE GERMAN WOMEN AND CHILDREN, HARM AND MURDER THE ELDERLY, HANDICAPPED AND WOUNDED SOLDIERS. 500,000 RAPED BY THE GIs WITH A HIGH DEATH RATE. 2 MILLION RAPED IN GERMANY PROPER BY THE ALLIES, AND IT IS ESTIMATED THAT 5 MILLION ETHNIC GERMAN WOMEN AND CHILDREN WERE RAPED IN ALL OF EUROPE. MANY OF THEM WERE TORTURED AND MURDERED DURING THE RAPES, ESPECIALLY IN THE EAST BLOC COUNTRIES.
WHILE THE GERMAN WOMEN AND CHILDREN WERE RAPED BY THE GIs, THEIR HUSBANDS WERE PURPOSELY STARVED AND FROZEN TO DEATH OUT IN THE OPEN PRISON CAMPS BY THE AMERICANS.
Without rights, the German prisoners were stamped 'free game' and were subjected to running the gauntlet when taken into captivity throughout cities in Europe and Germany. Humiliations, defamations, abuse of every type, unbelievable torture, beatings unto death, freezing to death, and massive starvation unto death was the lot of Millions of imprisoned German soldiers throughout Europe. Starvation to death was a major tool to which Millions succumbed. All the Allies abused and murdered the German soldiers, whereas the Germans treated their prisoners humanely adhering to the treaty they have signed at Hague. Toward the end of the war, the Germans had a lack of food for all as even the farmers were firebombed and hunted to death with machine guns from planes, and the whole infrastructure of Germany was bombed out.
The American GI's also abused the German soldiers in horrific ways with a slow death by freezing and starvation, stretched out over a couple of months living on hundreds of open field prison camps with no shelter of any type, no coats and no blankets, subjected to rain, snow and mud. They sat and slept in the wet mud. Sometimes German soldiers were just simply beaten to death. Others succumbed by having no medical help for their war injuries because Red Cross help was denied. 1 Million perished this way in the U.S. camps. About 3,250,000 German soldiers perished as Allied prisoners.
Even 5 years after the war hundreds of thousands of Germans were still kept in Allied prisons. Not only that…
In the Fall of 1957, the last German POWs were supposedly returning to Germany, 12 years later!!! The Allies, who call themselves fighting for freedom and justice have broken the Hague Convention keeping the Germans prisoners, frequently for years in prison camps and exploited them for slave labor. Most likely, there families did not know where they were for years.
However, in 1994 a German Television crew discovered there were still some German prisoners living in the UdSSR who had to settle in nearby areas of prison camps as they were not allowed to return to Germany because they had no papers and had lost all contacts to Germany. (The question is, who did not allow it? The Soviet Union or Germany, that treason Allied-Jewish reigned 'German' country?)
*According to the DRK Suchdienst in Munich in 1945.
**Rolf Kosiek, Grabert Verlag
**Ludwig Peters "Wir haben Euch nicht Vergessen."
**Wissenschaftliche Kommission der Deutschen Kriegsgefangenengeschichte, "Zur Gescichte der Deutschen Kriegsgefangenen des Zweiten Weltkrieges," 15 Bde. Munich
**Paul Carell und Guenter Boeddecker, "Die Gefangenen," Ullstein, Muenchen
GERMANS ARE THE VICTIM! LONG LIVE THE TRUTH!
============================================
  ENGLISH – DEUTSCH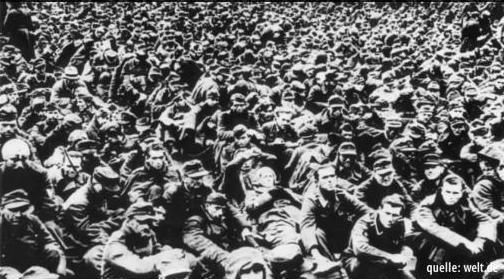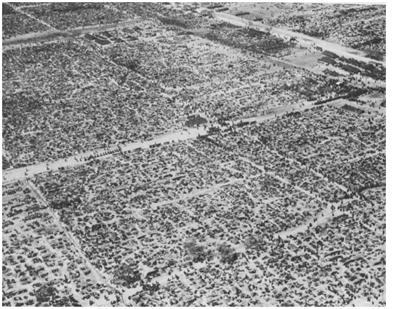 These are not buildings; these are German prisoners of war out in the open with a ca. 25% death rate.
Dies sind keine Huegel oder Gebaeude; dies sind alles Deutsche Kriegsgefangene im offenen lebend mit ca. 25% Todesresultat.
Extreme Human Rights Abuses to Murder Capitulated German Soldiers. They were kept worse than cattle freezing and starving just like on these pictures until Millions of them died. One could call this Millions of lust murders. 1 Million murdered this way by the American Military. 3.5 Million murdered by the Allies after capitulation.
Extreme Menschenrechte Verletzungen um die Deutschen Soldaten Umzubringen. Sie wurden schlimmer wie Vieh im Freien zusammengepfercht bis sie erfroren und verhungert waren. Man koennte es wirklich Millionen von Lustmorden nennen! 1 Million wurden so erledigt by the Amerikanischen Soldaten alleine! 3.5 Millionen by den Allies zusammen ermordet nach der Kapitulation!
German Prisoners of War – Kriegsgefangene
Amtliche Bundesdeutsche Dokumentation Zur Geschichte der deutschen Kriegsgefangenen des Zweiten Weltkrieges, Band XV, Tabelle 1
| | |
| --- | --- |
| Great Britain | 3,835,000 |
| USA | 3,097,000 |
| Soviet Union | 3,060,000 |
| France |    937,000 |
| Jugoslavia |    194,000 |
| Polend |      70,000 |
| Belgium |      64,000 |
| Czechoslovakia |      25,000 |
| Netherlands |        7,000 |
| Luxemburg |        5,000 |
         Total                                                 11,094,000*
According to the Hague Convention, prisoners of war have to be released immediately after hostilities end. Germany strictly held to this convention. Already in 1940 and 1941 the German military released POWs from the Soviet Union, Holland,  Norway, Greece even though hostilities had not ended.
Even 5 years after the war hundreds of thousands of Germans were still kept in Allied prisons.
In the Fall of 1957, the last German POWs were supposedly returning to Germany, 12 years later!!! The Allies, who call themselves fighting for freedom and justice have broken the Hague Convention keeping the Germans prisoners, frequently for years in prison camps and exploited them for slave labor. Most likely, there families did not know where they were for years.
However, in 1994 a German Television crew discovered there were still some German prisoners living in the UdSSR who had to settle in nearby areas of prison camps as they were not allowed to return to Germany because they had no papers and had lost all contacts to Germany. (The question is, who did not allow it? The Soviet Union or Germany, that treason Allied-Jewish reigned 'German' country?)
*According to the DRK Suchdienst in Munich in 1945.
**Rolf Kosiek, Grabert Verlag
**Ludwig Peters "Wir haben Euch nicht Vergessen."
**Wissenschaftliche Kommission der Deutschen Kriegsgefangenengeschichte, "Zur Gescichte der Deutschen Kriegsgefangenen des Zweiten Weltkrieges," 15 Bde. Munich
**Paul Carell und Guenter Boeddecker, "Die Gefangenen," Ullstein, Muenchen
*********************************************************** 
Prisoners in the London Torture Center in the Kensington Palace Garden
Goetz Eberbach reports on his father, General Heinrich Eberbach, who was in charge of the 12th Waffen-SS Tank Division "Hitlerjugend:" "He was taken prisoner on August 31, 1944 by the British with a serious kidney ailment. Though he was seriously ill he was transported to the above torture prison to 'prepare' him for testifying against Kurt Meyer and was asked friendly to sign a document of accusation against Meyer. My father did not want to sign as the document was because the whole document was full of false accusations against Kurt Meyer whom he knew from the front and appreciated. My father, General Eberbach, changed everything on the document to make it fit the truth and then signed it. As punishment he was put into a filthy isolation cell and had to sleep on the floor. At night he heard the screaming of German prisoners who were interrogated. General Eberbach was to be released three days later but asked to first sign a document stating that he was treated well in this prison. Father told them he will change it t fit the truth and accuse those who have mistreated him. Father was told that in that case he will never return home; so he withdrew the accusations against the officers who mistreated him inprison. However, he had lifelong regrets over that.
***********************************************************
 Forced Labor of Germans in England after 1945
The Western Allies had hundreds of thousands of German prisoners for years in various prisons. At the same time they gave the death penalty by hanging to Politician Fritz Sauckel for recruiting forced labor during the war and not in peace times. In addition they had more than 87,000 Germans as forced labor in the near East.
**********************************************************
 England kidnapped German scientists 1945 [So did the U.S.A.]

The greatest robbing of patents and kidnapping of German researchers and scientists has been done by the Allies after the so-called "liberation day." They were exploiters of the worst kind ever in history. Industrial information of invaluable worth was taken from Germany. It saved the Allies decades of research. The British Newspaper Guardian discovered in the summer of 2007 that 6,000 Germans had been kidnapped and taken to Britain. They were interrogated for many months to provide scientific information and were then released or kept prisoners and forced to work in Britain. Main criminals were Chemical Concern ICI, Textile Manufacturer Courtaulds, and Machine manufacturing BSA Tools.
President of the British Crown Advisory, Herbert Morrison said amongst other things, regarding the kidnapping of German scientists for British use, unabashedly: "Just like in 1914, we have entered this war for the reason that we cannot accept a German domination."
***********************************************************
Hager Landkriegordnung – PDF
English / German Translation below of what it was like at one of the open prison camps:
English / Deutsche Uebersetzung wie es war in den offenen Rheinwiesenlager:
English Translation of Video:
volksfront-medien
From Video on Rheinwiesenlager – Conditions in the camps:
Dr. Alfred De Zayas:
After WWII, the focus on historical research inquiring about German war crimes may have ultimately been caused by the lack of concrete documentation showing violations of international law by the Allies. It must be the responsibility of historical science to shed light onto this, undoubtedly, uncomfortable chapter of history to determine in what situations which crimes against humanity were perpetrated and to establish a prerequisite for better compliance with the norms of human rights in war fare.
____________________
Heinz Matthias [white shirt]:
And with this [this incarceration? or with May 8? ] began really a gruesome… by far the most gruesome time in my life.
[Text]:
Rheinwiesenlager [They call it Wiesen (meadows) but they were often just mud flats]
Death Planned by the Victors
[Speaker]:
In view of the May 8 celebration in the whole world and the assertion of an alleged liberation of Germany in 1945, it is the duty of every loyal German to show the other side of the coin: namely, in 1945, the Allies liberated Millions of Germans indeed, but from their property, from their homeland, and from their life.
At the end of the war, roughly 11 Million German soldiers were in the hands of the Allies. Of those, about 8 Million in custody of the British and Americans. This film addresses the prison camps located at the so-called "Rheinwiesenlager." We loyal Germans do not celebrate an alleged liberation on May 8; instead, we mourn on this day the German victims after the war who were exterminated by starvation, hypothermia, and other murder methods.
During the Hague Convention, at the beginning of the 20th century, the participating countries decided to subjugate themselves to international law. This international law was meant to humanize warfare amongst other things, meaning that, for example, violence against defenseless humans or prisoners of war is excluded [from warfare.] On January 26, 1910, the Hague Ground War Rule was ratified by the attending countries, including [Germany], England, France, and the USA.
Regarding prisoners of war the following is laid down as law in the Hague ground war rules, Article 7:
[text read]:
The government in charge of the prisoners of war is required to assure provisions for the prisoners. In absence of any special agreement between warring countries, the prisoners of war are to be treated equal to the troops that took them into custody regarding nourishment, accommodation, and clothing…
[speaker]:
On July 27, 1929, the protective provisions of the Geneva Convention which were formerly only granted to the wounded of a war, were now also extended to all prisoners of war. It was determined here that the prisoners are to be treated equally in every respect to the troops of the victor.
[moderator]:
You arrived in Remagen and were lead through the gates of the camp or driven through it and then put into your quarters. Do you want to describe what that looked like?
Prof. Dr. Richard M. Müller [karierte Jacke mit Brille]:
Well, the way you describe it, it almost sounds as if I was arriving at a nice vacation retreat; but the experience was completely different. The [bad] situation began already in Niederbreisig and then also in Remagen in the same way with an enormous shock. We were chased off the trucks, and then we saw the alley, the Gauntlet alley which the American soldiers formed all the way to the gate with 2 rows, armed with wooden boards, chasing us through the gauntlet with the boards, "Come on, let's go!" "Come on, let's go!" always hitting us across the lower back; and this was really an experience I thought could not be possible. I was then thinking: "If soldiers are capable of doing this to other soldiers, then we can expect them to do just about anything to us." [And he was right.]
[speaker]:
Above all, prisoners must be under the observation of the International Red Cross. After the conclusion of warfare, all prisoners are to be released as soon as possible. This addition at the Geneva Convention, the so-called 'Liberators of 1945,' also signed.
In 1943, the Allies agreed [by their own accord], to categorize the German prisoners of war not as prisoners of war but as criminal prisoners, disregarding international law. The respective highest commanders of the Allies were free to handle the prisoners as they pleased. In this sense, the Supreme Commander of the Allied Forces, Dwight David Eisenhower, received on March 10, 1945 the authorization from Washington not to release the German prisoners of war held on German ground but to keep them imprisoned as so-called "Disarmed Enemy Forces." As a result, the prisoners had no protection under international law and were abandoned to the ill will of the victors.
Josef Dreßen [black shirt]:
The outrage is, that the Americans purposefully starved hundreds of thousands and starved to death a large part of them, or caused them to die from debilitation. The Russians also took prisoners. The Russians were very bad off themselves, and so the prisoners suffered equally; the ones guarding the prisoners were not much better off than the prisoners. The Russians could not help it because they did not have the resources. But the Americans-and that is the outrage-they even turned away help from charities because they wanted to do this to us.
[speaker]:
After crossing the Rhine in March of 1945, the Americans decided that they did not want to bring the German prisoners of war to the camps prepared for them in northern France. By order of Eisenhower they settled the prisoners of war along the western shore of the Rhein on the fields.
Of 188 American prison camps, dozens were placed along the Rhein and its outback area. These so-called Rhein meadow camps stretched from Remagen across Mainz to Bad Kreuznach and all the way across Ludwigshafen. Other camps were frequently dissolved after a while, and the occupants deported to the Rhein meadow camps.
No determination can be made as to the exact numbers of occupants in the camps since the Americans did deliberately not register them. Only in isolated cases were incoming and outgoing numbers determined. The International Red Cross would have had the ability to take on this work, but they were denied access to the camps. One had to estimate the occupation to be 5 Million prisoners between April and September 1945 in the Rheinwiesen camps. At the end of the war the surrendering soldiers were captured at various battle locations. Also taken into captivity were an unknown number of old men, youths belonging to the Volkssturm group, civilians in uniform; for example, firemen, party officials, and members of the NSAPD.  Further, injured soldiers on home visit were collected from hospitals, female support and news personnel, and sometimes even youth whom they deemed old enough to hold a weapon, were also hauled off.
Reasons for these breaks of international law and inhuman treatment cannot be seen as anything but a determined desire to take the greatest number possible of Germans as prisoners. What happened to the prisoners as they were taken into custody and immediately thereafter was of unpredictable nature.  The American G.I.s acted with great harshness, communicating to the German soldier that he was to feel completely defeated. We have documentation of physical abuse in every form with the intention to bring about death, both before and after the capitulation, mock executions, nightly arrests of young boys who were dressed only with a pajamas, but also-even if more seldom-proper behavior by the G.I.s
Independent of all this, most of the German soldiers claim that after the capitulation they have been repeatedly and systematically filched by the American soldiers. The Americans stole their watches, their cameras, even their wedding bands. No wonder that in bitter irony U.S.A. was translated  into "Uhren sammelnde Armee" [Army of watch collectors.] The apparent wealth of having your own watch, which each German boy received for his Holy Communion or Confirmation, was not something the American soldiers had. Beyond that, the prisoners had to frequently give up other personal belongings, including shaving utensils, mess kits, rain protection and tarp.
[speaker]:
The Camp
Most of the Rheinwiesen camps were planned for about 100,000 men. The actual camp was a large square on an open field which was divided into cages. A cage usually had a length and width of about 250 meters. Depending on the location, a cage had between 5,000 to 15,000 prisoners made up of various groups. The cages were patrolled from all sides and at night they used floodlight. Attempted escapes were punished with immediate execution. But from time to time they even just shot into the masses for no reason.
Heinz Matthias [white shirt]:
We were located in smaller camps. There were several camps with 70,000 prisoners on this field, without a building, without a tent. Most of us were without a coat, sitting day and night in the mud, and were totally full of lice. I myself have stood in line for 14 hours, up to the ankles in mud to get a tin can of water. Whoever, could not hold out that long, tipped over and belonged to the dead because no one came to bring him water.
[speaker]:
Guards
The prisoners were usually guarded by second rate soldiers, blacks or Polish help troops, and former foreign workers. These workers were commanded by white soldiers. These were seen by the prisoners as extraordinarily brutal, arrogant, explosive, and aggressive. Roll call ended with beatings for those who tipped over because of exhaustion. The soldiers of the Waffen-SS were treated especially cruelly.  Hours of punitive exercises and bestial beating to death were frequently witnessed. They did not even refrain from the maltreatment of high ranking officers.
[speaker]:
American investigations verified further war crimes. 104 German prisoners of war suffocated in an American train transport. 24 others and 3 civilians were murdered at Tambach. And in Luxemburg, US soldiers murdered 70 German prisoners of war.
[speaker]:
'Living Quarters'
Daily men and women arrived from collection camps behind the front cooped up in locked cattle cars and on trucks and were poured out of the trucks like trash into the cages behind the barbed wire. Some of the prisoners already died in transport. Life in the camps was shaped by the temperament of the camp commander and the insecurity of our future. It was the most basic battle for survival. The prisoners lived through burning heat in the summer and icy cold in the winter on bare ground on fields that turned into mud from rain and snow without any cover over their heads.
Prof. Dr. Richard M. Müller [karierte Jacke mit Brille]:
And we stood there on the field and after three days it was a wasteland of mud; I can't even remember if it was a field or a meadow.
[speaker]:
During the 4 months under American commanders, each prisoner had 3-5 square meters. The occupants had no tools or material, whatsoever, to make their camp livable. The only possibility was getting a hold of some cardboard, using tin food cans or cutlery for digging, and dig holes into the ground to live in that gave some protection from the elements. Usually three to five prisoners shared one ground hole which was just large enough that they could lay in it sideways.
[speaker]:
The spring of 1945 was wet and cold. It rained and snowed off and on. The field turned into a wasteland of mud. Ernst Albrecht, then 18 years of age, tried to protect himself from the elements.
Ernst Albrecht [white jacket with glasses and black hat]:
After we got so lucky to get a hold of tin food cans, we scraped out a hole the length and width of our bodies. If it was raining, we put the blankets over our head and stayed this way until the blankets were soaked through.
[lady speaker]:
Starvation camp is what the prisoners called it. Frequently we had only a few crackers and dried beans. There was no drinking water access.
[speaker]:
The building of ground holes was forbidden time and time again and the prisoners were forced to close them back up. Not just because the ground holes were dangerous because the rainwater saturated them quickly and they collapsed, but it even happened that bulldozers ran through the camp and sealed up earth holes along with the inhabitants in them.
Tents were not given out even though there were plenty of them in the depots of the German military and  the U.S. Army. About 40% of the prisoners lived in the earth holes. Only about 5% had the luck to have a tent and the rest camped on the earth.
Prof. Dr. Richard M. Müller [checkered jacket with glasses]:
I have lived 4 weeks on the fields, others much longer, at a time in spring when after a warm weather spell then the typical March-April weather began: cold, damp, rain; and since we could not sit down anywhere, we stood most of the time or walked back and forth.
[moderator]:
Didn't you have any waterproof clothing and raincoats and tarp, or such, to protect yourselves from the rain?
Prof. Dr. Richard M. Müller [checkered jacket with glasses]:
On average, I must say that most of them-and I cannot be absolute sure-had nothing but their regular uniform. They did not even have regular coats because they were usually taken from them. There were a few who had tarp, but really only very few. I myself received by sheer luck a good motorcycle coat during the last days of war. But they took it from me when they took me prisoner. But I stole it back from the heap of coats when we marched off, so that in regard to that I was in an especially good position.
There was only mud. There was no dry place. Since there was only mud, we could only wander around even at night, but at one time or another sleep overcomes you, and so I closed up my coat on the top, just like a pant with a band on the top, and let myself drop into the mud in the hope that I would be able to sleep a few hours before my feet freeze off.
[speaker]:
After much difficulties, we finally had one latrine in every cage. The longer the condition of starvation continued the weaker the prisoners became. Whereas men first helped an ill comrade to the latrine, later they were all so weak that they relieved  themselves wherever they were.
Heinz Matthias [white shirt]:
We then got lime for the dead and for the latrine. The only problem was, if a completely exhausted man finally made it to the latrine to sit on the rail and due to exhaustion fell backwards into it, he drowned. No one was capable of helping him. Soon we were only able to crawl. We no longer had the strength to stand.
Josef Dreßen [black shirt]:
Help? None! There were so many of us like that. Who could help anyone?
[speaker]:
I took a long while to get a water station set up. Before that, the prisoners got a water quota. The water was taken unfiltered from the Rhein or from a nearby creek and pumped full of Chlorine to prevent an epidemic.
For a prisoner to get water it usually meant he had to stand in line for hours even though he was already totally exhausted. Sometimes it took up to 10 hours to get a tin cup of water. Because of their great thirst, some prisoners drank even from puddles with the result of ruinous  health issues. Their thirst was especially tormenting in the summer months when they were exposed to heat and sun without interruption.
A person needs about 1200 calories during rest. A working man between 2000 and 3000 calories per day. The prisoners in the Rheinwiesenlager received in the months of April to July 1945 only between 400 and 900 calories daily. In many camps they received no food at all on Sundays, and new arrivals had to wait two to four days before getting any food.
Prof. Dr. Richard M. Müller [chekered jacket with glasses]:
And in this tin can, I had about this much of a food mash. Maybe you can appreciate what it means when I say that for 4 weeks I had no digestion; that's how little food I got. And when after 4 weeks I pressed out this hard, black stuff, I passed out and would have almost drowned in the cesspool, just missing it by a hair's breadth.
[moderator]:
How many calories do you think they gave you a day?
Prof. Dr. Richard M. Müller [karierte Jacke mit Brille]:
I've researched this once comparing to modern tables
* [picture with text]: Prof. Dr. Richard M. Müller mit 18 Jahren  (18 years of age)*
and I concluded that on this day, on this first day, which was relatively ample in comparison, we received, besides the two raw potatoes, 500 calories. With the potatoes, it then came to 700 calories.  If we found a fire to put the potatoes into some ash, that helped.
[moderator]:
And how many calories does a man need to halfway survive?
Prof. Dr. Richard M. Müller [checkered jacket with glasses]:
Two thousand.
[speaker]:
One possibility to get additional food would have been through support from the residents of the nearby villages. But the residents were forbidden under death penalty to provide food to the prisoners. The German government was ordered to instruct their people accordingly. See written document [22:50]. If anyone still tried to get some food to the prisoners, he would be driven off or shot by the fence in front of the starving prisoners. There was no medical care in the beginning, as we had no medical equipment setup, and the Americans did not allow German doctors to practice. If they did it anyhow, then only from their own resources and without medications and equipment. They could only help with advice or try to mitigate pain. The International Red Cross, as mentioned, was not allowed access to the camps. Food and relief supplies which the Red Cross transported on trains to the camps were ordered to be returned by Allied Commander Eisenhower. Sick prisoners were not treated in the camps but only sorted aside by the Americans.
We can assume that only 20% had a normal amount of food, 60% were starving, and 20% had so little food that they died. Camp Kreuznach, the so-called Feld des Jammers [Field of Misery,] had a hospital but they only took patients that died within 24 hours. During the whole imprisonment, the prisoners were under constant stress because they did not know what will happen to them or what was happening politically all around them. They had no idea as to what happened to their families. Furthermore, they were forbidden to write their relatives in order to give them a sign that they are alive.
[speaker]:
The Number of Deceased and what happened to them
First I need to say that there are no numbers at all available as to all types of suicides. Also no numbers are available about prisoners who died due to collapses of fox holes caused by weather conditions, or who were bulldozed over in their earth holes, who suffocated in the mud or in the cesspools, or who died from their injuries.
[blue shirt with white pullover]:
There was only one thing: the will to survive to get home some day… or, however to croak.
[speaker]:
There are no established numbers of prisoners who died due to punitive action against them or who stood shortly before their death and were sent to an evacuation hospital [Evakuierungslazarett]. Further, there are no records of prisoners that were shot during escape or shot indiscriminately either by day or by night. It is frequently documented that prisoners had to take the clothes off the dead  and remove their dog tags, load them onto trucks that had an undetermined destination. A small number of dead was buried in mass graves right by the camp. The clothes were then burned and the dog tags had to be given to the Americans who DID NOT give them to the Red Cross but melted them deliberately.
[black coat]:
And here in this field that has been build on, where you no longer can tell what happened here with all this time gone by, here rest-and the number is unknown-thousands of those poor individuals who had been cooped up out in the open without water and food.
[speaker]:
In the camp Bretzenheim, for example, there were three variations of graves without names. There were graves for those who apparently aroused the anger of the guards. The next one for those who for some reason gave resistance or were shot during escape. The third one was for those who fell into the cesspool or have been shot in willful random shootings. According to the Americans, only 3,000 prisoners lost their lives at the Rheinwiesenlager, which would be a quota of not even 1 per 1,000. This data refers to persons who died of their illnesses or due to refusal of help. Today we have in 12 months approximately 15 death per 10,000 due to illness, for people in the range from 20 to 40 years of age. In these cases, we can assume that these people had enough food, clothing, a stable place to live, and medical help; in contrast to the prisoners who had almost no food and no medical care and lived on open fields. Considering this environment, these official numbers are nothing but a mockery. The unsuspecting Franko-Canadian journalist James Bacque determines the number of dead in his book "Der Geplante Tod"to be over a Million in the Rhein camps. But where are these dead? In the areas around the former camps, tenths of thousands lay buried but not hundreds of thousands.
Where did the U.S. trucks take the many corpses? Here it is conspicuous that these U.S. trucks came fully loaded with provisional supplies for the Allies from the main supply center in Antwerp and returned there empty. Empty? No, full of German corpses, and only this explains that in Belgium there is such a large number of unidentified corpses of German soldiers and civilians present who could not possibly all have fallen during the comparatively short duration of battles. The Belgium war cemeteries are full of unidentified corpses because their dog tags had been taken away from them, and they were dumped like garbage left and right along the roadside in the woods on the way to Antwerp.
We accuse!
[Youth with glasses and cap]:
…as far as the lie goes, that we were liberated from something horrible,  in reality, something horrible came over us. 7 Million Germans have lost their live during the war. But now,  note and remember this as an answer for those who tell you lies: 12 Million Germans were murdered after May 8, 1945! And the 1 Million that were murdered here, not on meadows, but in the sludge and mud of farmland by starving them to death within a few months, they also belong to this number!
[speaker]:
For one, what persuaded the Americans to incarcerate so many innocent people, and for another to keep them locked up under conditions presented here?  Why were the prisoners not registered?  What prevented the Allies from accepting German supply stock or to use the supplies from the Red Cross? Why these deliberate abandonment politics by the U.S. military authority [commandment]? Why was it not allowed to give the dead in the mass graves on the Rhein an honorable burial? In conclusion it has been assessed that the systematic murder of German prisoners has hardly gotten any attention in the public, and there is a great need for detailed research. We hope that this documentary can contribute, in a small way, to the findings and evidence of American war crimes. The goal of the Allies was and is [today] a targeted decimation of the German people.
Heinz Matthias [white shirt]:
I walked down the Berkusenstrasse (?), I think it was July 15, und took a turn into the Juklerstrasse (?). This was my neighborhood. And whilst I was turning into the street, my mother sat in the bath tub crying-I was able to reconstruct that exactly-because she did not know if her son was still alive. And then the bell rang. And then my mother washed her face and dried it off hoping that the stranger coming to the door would not see that she had cried. Then she walked down the hallway to the door and opened it and there I stood. And then my mother cried. She was not able to say my name. And then only on the third attempt she said, "My boy" and took me into her arms.
[text]:
The truth differentiates from the half-truth that it comprises the whole reality.
Part of the whole reality is the fact that the time that followed May 8, 1945, was a time of absolute oppression of the German people.
The fate of the Germans was in the occupation zones of the Soviets, the French, and the Americans especially terrible.
After May 8, 1945, 12 Million Germans died because of the crimes by the Allies.
Millions of German prisoners of war were murdered or have been killed in the camps of the Allies.
A total of 16 Million Germans fled from the eastern part of Germany or were systematically driven off [their homes and land]. The most shocking part is the methods used to force them out. These methods were enforced with unimaginable cruelty.
Millions of German citizens were murdered on the spot in their home town, or they were murdered in flight… or they did not survive the trauma of escape.
Further causes of death were documented: beating, executing, strangling, drowning, stabbing, repeated rape, castrating, crucifying, whipping, trampling.
… also, deaths through burning alive, mutilation, rolling in drums and pumping people full of sewage.
In the criminal and show processes, the Soviet interrogating officers had German prisoners of war frequently tortured or shot if they did not willingly inform.
American interrogating officers, in many cases, let German prisoners starve for many days, poured feces over them, put sacks over their heads whilst beating them to soften them up for interrogation.
In the "Malmedy-Litigation" the accused German prisoners had wooden wedges driven under their nails or had their testes crushed to force 'confessions.'
The US military authority forbade distribution of provisions and tents to the prisoners, available from the German and U.S. military depots and prohibited the provision of drinking water and food for the German civil population…
…ordered the helping civilians to take the food away and to destroy it.
Die Folgerung, daß die Deutschen den Krieg allein verursacht und damit die Vertreibung und das Elend ab 1945 selbst verschuldet hätten, ist historisch unhaltbar.
The judgment that the Germans alone are responsible for the war and therefore caused the expulsion of ethnic Germans since 1945, is historically unsustainable.
The causes of WWII start with the European disagreements that led to WWI…
…and continued with the merciless methods by the victors of that time to slip the German people the sole blame for WWI and then to plunder them…
… and continue on to the Danzig-dispute and the discrimination and persecution of the German minority in Poland.
The suffering of 16 Million German citizens driven off land and home, the captivity of 11 Million German men in death camps, and the deaths of far more than 6 Million German citizens on our land…
…after May 8, 1945 are far too significant to keep concealed from this day and stand in stark contrast to those who see themselves basically as liberated!
____________________
volksfront-medien
End
DEUTSCHER  ORGINAL TEXT
volksfront-medien
 Text vom Video ueber die Rheinwiesenlager
00:06 | Dr. Alfred De Zayas:
Nach dem Zweiten Weltkrieg hat sich die historische Forschung weitgehend auf die Untersuchung deutscher Kriegsverbrechen konzentriert, wozu letztlich auch der Mangel an konkreten Unterlagen über Völkerrechtsverletzungen Seitens der Alliierten beigetragen haben mag. Aufgabe der Wissenschaft muss es sein, Licht in dieses sicherlich sehr unerfreuliche Kapitel der Zeitgeschichte zu bringen, um festzustellen in welchen Situationen welche Völkerrechtsverletzungen begangen wurden und so eine Voraussetzung für eine bessere Beachtung der Normen des Kriegsvölkerrechtes zu schaffen.
____________________
01:06 | Heinz Matthias [weisses Hemd]:
Und damit begann eigentlich eine grausame… die mit deutlichem Abstand grausamste Zeit meines Lebens.
____________________
01:26 | [Text]:
Rheinwiesenlager
Der geplante Tod der Siegermächte
____________________
01:41 | [Sprecher]:
Angesichts der 8. Mai-Feiern der ganzen Welt und der Behauptung einer angeblichen Befreiung Deutschlands 1945 ist es die Pflicht eines jeden volkstreuen Deutschen, die andere Seite der Medaille aufzuzeigen. 1945 befreiten die Alliierten Millionen Deutsche von ihrem Besitz, ihrer Heimat, und ihrem Leben.
Mit Kriegsende befanden sich rund 11 Millionen Deutsche Soldaten in den Händen der Siegermächte. Darunter etwa 8 Millionen im Gewahrsam von Briten und Amerikanern. Dieser Film beschäftigt sich mit dem Teil der Gefangenen, der in den so genannten Rheinwiesenlagern gefangen gehalten wurde. Wir volkstreuen Deutschen feiern am 8. Mai nicht die vermeintliche Befreiung, wir trauern vielmehr an diesem Tag um die Deutschen Nachkriegsopfer, welche durch Hunger, Kälte und Mord sterben mussten.
Während der Haager Friedenskonferenzen zu Beginn des 20. Jahrhunderts beschlossen die teilnehmenden Staaten, sich einem übergeordneten Völkerrecht zu unterwerfen. Das Völkerrecht sollte unter anderem die Kriegsführung humanisieren, das heisst zum Beispiel Gewalt gegen Wehrlose bzw. Kriegsgefangene ausschliessen. Am 26. Januar 1910 wurde die Haager Landkriegsordnung von den teilnehmenden Staaten, darunter neben England und Frankreich auch den USA, ratifiziert.
Über Kriegsgefangene wird in der Haager Landkriegsordnung Artikel 7 folgendes festgelegt:
____________________
03:39 | [Vorgelesener Text]:
Die Regierung, in deren Gewalt sich die Kriegsgefangenen befinden, hat für ihren Unterhalt zu sorgen. In Ermangelung einer besonderen Verständigung zwischen den Kriegführenden sind die Kriegsgefangenen in Beziehung auf Nahrung, Unterbringung und Kleidung auf demselben Fuss zu behandeln wie die Truppen der Regierung, die sie gefangen genommen hat…
____________________
04:01 | [Sprecher]:
Am 27. Juli 1929 wurden hinzukommend die bisher nur für Verwundete eines Krieges geltenden Schutzbestimmungen der Genfer Konvention auch auf Kriegsgefangene ausgedehnt. Hier wurde festgelegt, dass die Gefangenen in jeder Beziehung den eigenen Truppen gleichzustellen sind.
____________________
04:29 | [Moderator]:
Sie kamen in Remagen an und wurden durch die Lagertore geführt oder gefahren und wurden dann einquartiert. Wollen sie das mal darstellen, wie das aussah?
____________________
04:42 | Prof. Dr. Richard M. Müller [karierte Jacke mit Brille]:
Ja, so wie sie es jetzt angedeutet haben klingt das ja fast wie der Empfang in einem netten Ferienresort, aber die Erfahrung war völlig anders. Es begann eigentlich schon in Niederbreisig, dann aber auch in Remagen, auf dieselbe Weise, mit einem enormen Schock. Wir wurden von den Lastwagen heruntergescheucht und dann sahen wir die Gasse, die Spiessrutengasse die die Amerikanischen Soldaten gebildet hatten, bis zum Lagertor in Zweierreihen mit Latten bewaffnet und scheuchten uns durch diese Gasse mit ihren Latten mit "Come on, let's go! Come on, let's go!" immer über die Brücken weg, und das war tatsächlich eine Erfahrung, die ich nicht für möglich gehalten hätte. Ich hab' damals gedacht, wenn Soldaten es fertig bringen, das anderen Soldaten anzutun, dann kann man von denen ungefähr alles erwarten.
____________________
05:52 | [Sprecher]:
Überdies müssen die Gefangenen unter der Aufsicht des Internationalen Roten Kreuzes stehen. Nach Beendigung der Kampfhandlungen sind alle Gefangenen baldmöglichst freizulassen. Auch diese Erweiterung der Genfer Konvention haben die so genannten Befreier von 1945 unterschrieben.
1943 einigten sich die Alliierten darauf, die Deutschen Kriegsgefangenen eben nicht als Kriegsgefangene sondern unter Nicht-Achtung des Völkerrechtes als Strafgefangene zu behandeln. Die jeweiligen Oberkommandierenden der Streitkräfte sollten über die Gefangenen frei verfügen können. In diesem Sinne erhielt der Oberkommandierende der US-Truppen, der spätere US-Präsident Dwight David Eisenhower am 10. März 1945 aus Washington die Ermächtigung, die auf Deutschem Boden gefangen gehaltenen Deutschen Soldaten nicht zu entlassen, sondern sie als so genannte Entwaffnete Feindliche Truppen, "Disarmed Enemy Forces", weiter gefangenzuhalten. Die Gefangenen hatten somit keinen Schutz des internationalen Rechtes und waren der Willkür des Siegers ausgeliefert.
____________________
07:17 | Josef Dreßen [schwarzes Hemd]:
Das Skandalöse daran ist, dass die Amerikaner Hunderttausende hungern und einen Grossteil haben verhungern lassen, oder an Entkräftung sterben. Die Russen haben auch Gefangene gemacht. Den Russen ging es schlecht, sehr schlecht persönlich, und den Gefangenen ging es schlecht. Die Wachmannschaften hatten es nicht wesentlich besser als die Gefangenen. Die Russen konnten nicht anders, weil sie es nicht hatten. Die Amis, und das ist der eigentliche Skandal, die haben sogar Hilfe von Hilfsorganisationen abgelehnt weil die uns so behandeln wollten. Das ist der Unterschied.
____________________
08:00 | [Sprecher]:
Nach Überquerung des Rheines im März 1945 beschlossen die Amerikaner, dass sie die Deutschen Kriegsgefangenen nicht in die für sie vorgesehenen Lager nach Nordfrankreich bringen wollten. Sie begannen auf Weisung Eisenhowers entlang des westlichen Rheinufers für die Deutschen Kriegsgefangenen Lager auf der grünen Wiese anzulegen.
Von den 188 Amerikanischen Gefangenenlagern waren Dutzende am Rhein und seinem Hinterland errichtet. Diese sogenannten Rheinwiesenlager erstreckten sich von Remagen über Mainz, Bad Kreuznach bishin über Ludwigshafen. Andere Lager wurden häufig nach einiger Zeit aufgelöst und die Insassen an den Rhein deportiert.
Über die Belegungsstärke können keine genauen Angaben gemacht werden, da bewusst eine Registrierung seitens der Amerikaner nicht vorgenommen wurde. Es lassen sich nur vereinzelt Zu- und Abgänge feststellen. Das Internationale Rote Kreuz hätte die Möglichkeit gehabt, diese Arbeit zu übernehmen, aber ihm wurde der Zutritt in die Lager verwehrt. Es muss von einer Belegungsstärke von weit über 5 Millionen Kriegsgefangenen im Zeitraum vom April bis September 1945 in den Rheinwiesenlagern ausgegangen werden. Zum Kriegsende hin wurden auf den verschiedensten Kriegsschauplätzen die sich ergebenden Deutschen Soldaten gefangen genommen. Mit in Gefangenschaft gerieten dabei in unbekannter Anzahl alte Männer und Jugendliche des Volkssturmes, Zivilisten in Uniform, also zum Beispiel auch Feuerwehrmänner, Parteifunktionäre, aber auch einfache Mitglieder der NSDAP, Verwundete auf Heimaturlaub und aus den Lazaretten, weibliche Flab- und Nachrichten-Helferinnen, schwerversehrte und damit nicht mehr kriegsverwendungsfähige ehemalige Soldaten, und teilweise sogar Jugendliche die den Alliierten alt genug erschienen eine Waffe halten zu können.
Gründe für dieses völkerrechtswidrige und unmenschliche Vorgehen lassen sich in nichts anderem finden als in dem festen Willen, eine möglichst grosse Anzahl von Deutschen zu inhaftieren. Was bei der Gefangennahme und unmittelbar danach mit den Inhaftierten geschah, war von sehr unterschiedlicher Natur. Auf Seiten der Amerikanischen G.I.s wurde mit aller Strenge vorgegangen, denn der Deutsche Soldat war besiegt worden und ihm sollte auch das Gefühl der totalen Niederlage vermittelt werden. Es lassen sich körperliche Misshandlungen in jeglicher Form, mit bewusster Inkaufnahme des Todes vor und nach der Kapitulation, Scheinhinrichtungen, nächtliche Verhaftungen von Jungen bezeugen, die nur mit einem Schlafanzug bekleidet waren, aber auch, wenn auch seltener, korrektes Verhalten.
Unabhängig hiervon wird vom grössten Teil der Deutschen Soldaten ausgesagt, dass sie nach der Kapitulation von den Amerikanischen Soldaten mehrfach in der Form gefilzt wurden, dass man ihnen Armbanduhren, Fotoapparate und sogar Eheringe stahl. Nicht umsonst übersetzte man in bitterer Ironie USA mit "uhrensammelnde Armee", denn der vermeintliche Reichtun einer eigenen Armbanduhr, die jeder Deutsche zur Kommunjon oder Konfirmation bekam war in den USA vollständig unbekannt. Darüber hinaus mussten die Inhaftierten nicht selten auch ihre persönliche Ausrüstung abgeben, zu der unter anderem das Rasierzeug, das Essbesteck, das Essgeschirr, der Nässeschutz sowie die Zeltplanen gehörten.
____________________
12:00 | [Sprecher]:
Das Lager
Die meisten der Rheinwiesenlager waren für je 100'000 Mann geplant. Das eigentliche Lager bestand aus einem grossen abgezäunten Viereck auf freier Fläche, welches wiederum in einzelne Käfige, "Cages" gennant, unterteilt wurde. Ein "Cage" hatte meist eine Länge und Breite von ca. 250 Metern. Je nach Gefangenenlager war das "Cage" mit 5'000 bis 15'000 Gefangenen belegt und setzte sich aus verschiedenen Gruppen zusammen. Die "Cages" wurden von allen Seiten bewacht, Nachts mit Flutlicht. Fluchtversuche hatten sofortige Erschiessung zur Folge. Zuweilen wurde aber auch ohne Anlass einfach in die Menge der Gefangenen geschossen.
____________________
12:46 | Heinz Matthias [weisses Hemd]:
Wir lagen in unseren Klein-Lagern, es waren mehrere Lager mit 70'000 auf diesem Acker, ohne Haus, ohne Zelt, weithin ohne Mantel, Tag und Nacht im Schlamm, total verlaust. Ich selber habe 14 Stunden Schlage gestanden, bis zu den Knöcheln im Schlamm, um eine Konservendose Wasser zu bekommen. Wer das nicht schaffte, kippte um und der gehörte dann zu den Toten, kein Mensch ist gekommen und hat dem das Wasser gereicht.
____________________
13:18 | [Sprecher]:
Die Bewachung
Bewacht wurden die Gefangenen meist von Amerikanischen Soldaten zweiten Ranges, Negern oder Polnischen Hilfstruppen, teilweise ehemalige Fremdarbeiter. Befehligt wurden diese meist von weissen Soldaten. Diese wurden von den Gefangenen oftmals als ausserordentlich brutal, arrogant, aufbrausend und aggressiv beschrieben. Zählappelle endeten mit Schlägen für die, die vor Entkräftung umkippten. Desweiteren wurden Soldaten der Waffen-SS besonders grausam behandelt. Stundenlang strafexerzieren, bishin zum viehischen Totschlagen ist vielfach bezeugt. Selbst von der Misshandlung von hohen Offizieren schreckten die Alliierten nicht zurück.
____________________
14:04 | [Sprecher]:
Amerikanische Untersuchungen belegen weitere Kriegsverbrechen. So ersticken 104 Deutsche Kriegsgefangene während eines Amerikanischen Eisenbahntransportes. 24 weitere und 3 Zivilisten werden bei Tambach getötet. Und in Luxemburg ermorden US-Soldaten 70 Deutsche Kriegsgefangene.
____________________
14:23 | [Sprecher]:
Die Unterbringung
Täglich trafen Männer und Frauen aus Sammellagern hinter der Front in verschlossenen Viehwagons und auf Lastwagen zusammengepfärcht ein, um dann wie Müll hinter die Stacheldraht-Zäune der "Cages" gekippt zu werden. Manche der Gefangenen waren auf dem Transport bereits verstorben. Das Lagerleben war zunächst einmal vom jeweiligen Lagerkommandanten und der Ungewissheit was kommen wird geprägt. Es war in erster Linie ein Kampf ums Überleben. Die Gefangenen hausten trotz brennender Hitze im Sommer und schneidender Kälte im Winter, bei Regen und Schnee, ohne ein Dach über dem Kopf, auf nacktem Boden, der sich nach wenigen Tagen in eine unergründliche Schlammwüste verwandelte.
____________________
15:10 | Prof. Dr. Richard M. Müller [karierte Jacke mit Brille]:
Und dann standen wir einfach auf der Wiese oder Feld und nach drei Tagen war das eine Schlammwüste, ich weiss gar nicht mehr ob es sich um Feld oder Wiese gehandelt hat.
____________________
15:20 | [Sprecher]:
In den 4 Monaten unter Amerikanischer Führung stand jedem Gefangenen zwischen 3 und 5 Quadratmeter zu. Die Insassen verfügten über keinerlei Werkzeug oder sonstigen Material um das Lager bewohnbar zu machen. Ihnen blieb nur die Möglichkeit, sich Pappdeckel zu organisieren, mit Hilfe von Konservendosen oder Essbesteck Fuchsbauten zu graben, die einigermassen Schutz vor der Witterung boten. Meist teilten sich drei bis fünf Gefangene einen Bau, der so gross war, dass sie alle auf der Seite liegen konnten.
____________________
15:55 | [Sprecherin]:
Der Frühling 1945 war nass und kalt. Immer wieder regnete und schneite es. Der Acker verwandelte sich in eine Schlammwüste. Der damals 18-jährige Kriegsgefangene Ernst Albrecht versuchte, sich vor der Witterung zu schützen.
____________________
16:11 | Ernst Albrecht [weisse Jacke mit Brille und schwarzem Hut]:
Nachdem wir mit grossem Glück an Konservendosen herangekommen sind, haben wir uns für unsere Grösse, in der Breite und Länge unserer Körper, entsprechend ein ganzes Loch gekratzt. Wenn es geregnet hatte, dann hat man sich die Decken übergezogen, ja, und hat gewartet bis die Decken dann durch waren. Wir waren also praktisch gesehen regelrecht dem Wetter ausgesetzt.
____________________
16:38 | [Sprecherin]:
Hungerlager nannten es die Gefangenen. Oft gab es nur ein paar Kekse oder trockene Bohnen. Trinkwasser fehlte.
____________________
16:45 | [Sprecher]:
Der Bau von Erdlöchern wurde immer wieder untersagt und die Gefangenen wurden gezwungen, diese zuzuschütten. Nicht nur, dass diese Erdbauten gefährlich waren, weil das Regenwasser sie schnell durchweichen liess und zum Einsturz brachte, es kam sogar vor, dass Bulldozer durch die Lager fuhren und Erdlöcher samt den darin vegetierenden Gefangenen zuwalzten.
Zelte wurden nicht ausgegeben, obwohl sie in den Deopts der Deutschen Wehrmacht und in denen der US-Armee reichlich vorhanden waren. Ungefähr 40% der Gefangenen haben in solchen Erdlöchern gehaust. Nur etwa 5% hatten das Glück, ein Zelt zu haben und der Rest hat so auf der Erde campiert.
____________________
17:28 | Prof. Dr. Richard M. Müller [karierte Jacke mit Brille]:
Wir haben, ich persönlich, manche noch viel länger, haben vier Wochen auf dem Acker gelebt zu einer Zeit im Frühjahr wo nach anfänglich warmem Wetter dann das typische März-April Wetter einsetzte; kalt, nass, Regen; und da man sich ja nirgendwo niederlassen konnte, haben wir hauptsächlich gestanden oder sind auf und ab gegangen.
____________________
17:53 | [Moderator]:
Haben sie denn da auch nicht die wasserundurchlässige Kleidung und Regenmäntel und Zeltbahnen oder sowas um sich gegen den Regen zu schützen?
____________________
18:04 | Prof. Dr. Richard M. Müller [karierte Jacke mit Brille]:
Im Schnitt muss man sagen, dass die meisten, ich kann das nicht quantifizieren, nichts hatten ausser ihrer normalen Uniform. Nicht einmal Stoffmäntel, die ihnen meistens abgenommen worden waren. Es gab ein paar die Zeltbahnen hatten, aber wirklich nur wenige. Ich persönlich hatte durch Zufall in den letzten Kriegstagen einen guten neuen Kratmantel bekommen. Den hatte mir aber bei der Gefangennahme abgenommen. Ich habe ihn nur dann beim Abmarsch wieder von dem Haufen mir weggeklaut, so dass ich auf diese Weise in der Beziehung besonders gut gestellt war.
Es gab nur Schlamm. Es gab keinen trockenen Platz. Es gab nur Schlamm und nachts ist man entweder auch nachts weiter herumgewandert, aber irgendwann übermannt einen doch der Schlaf, und ich hab dann meinen Kratmantel oben zugemacht, zugebunden, da konnte man so Hosen draus binden und habe mich in den Schlamm kippen lassen und gehofft, dass ich wenigstens ein paar Stunden schlafen kann, ehe mir die Füsse erfrieren.
____________________
19:16 | [Sprecher]:
Desweiteren befanden sich nach anfänglichen Schwierigkeiten in jedem Cage eine Latrine. Je länger der Zustand der Unterernährung andauerte, desto schwächer wurden die Inhaftierten. Hatte man anfangs den kranken Kammeraden zur Latrine geholfen, waren später alle so schwach, dass jeder vor Ort seine Notdurft verrichtete.
____________________
19:42 | Heinz Matthias [weisses Hemd]:
Wir kriegten dann auch Kalk, für die Toten und für die Latrinen. Nur, wenn einer völlig erschöpft sich nun endlich auf den Balken setzte und genauso erschöpft hinten runterfiel; der ertrank, den holte keiner raus. Wir konnten ja oft nur noch kriechen, wir hatten ja gar nicht mehr die Kraft aufrecht zu stehen.
____________________
20:02 | Josef Dreßen [schwarzes Hemd]:
Hilfe, keine. Wir hatten ja so viele dort. Wer wollte da wem helfen?
____________________
20:12 | [Sprecher]:
Eine Wasserstelle wurde erst im Laufe der Zeit angelegt, denn vorher bekamen die Gefangenen meist Wasser auf Zuteilung. Das Wasser wurde ungefiltert entweder direkt dem Rhein oder aus einem nahegelegenen Bach entnommen und mit sehr viel Chlor angereichert, um die Seuchengefahr zu bannen.
Für die Gefangenen bedeutete das Wasserholen trotz totaler Erschöpfung meist stundenlanges Anstehen von bis zu 10 Stunden für einen Becher Wasser. Aufgrund des grossen Durstes scheuten sich einige Gefangene nicht davor, auch aus Pfützen zu trinken, mit verheerenden gesundheitlichen Folgen. Den Durst empfanden die Inhaftierten als besonders schlimm in den Sommermonaten, da sie pausenlos der Hitze und der Sonne ausgesetzt waren.
Ein Mensch im Ruhelager benötigt ungefähr 1200, ein arbeitender Mensch zwischen 2000 bis 3000 Kalorien pro Tag. Die Gefangenen in den Rheinwiesenlagern erhielten in den Monaten April bis Juli ´45 nur zwischen 400 und 900 Kalorien täglich. In vielen Lagern wurde an Sonntagen überhaupt kein Essen ausgegeben, und Frisch-Eingelieferte mussten zwei bis vier Tage auf ihre Verpflegung warten.
____________________
21:26 | Prof. Dr. Richard M. Müller [karierte Jacke mit Brille]:
Dann hatte ich in dieser Büchse etwa diese Höhe Masse. Sie können vielleicht ermessen, was das bedeutete wenn ich sage, dass ich vier Wochen keine Verdauung gehabt habe, so wenig war das, und als ich nach vier Wochen dieses harte schwarze Zeug da rausgepresst hab', bin ich in Ohnmacht gefallen und beinahe, um ein Haar, in dem Scheissgraben umgekommen.
___________________
21:52 | [Moderator]:
Wieviel Kalorien, schätzen Sie, hat es da gegeben am Tag?
____________________
21:56 | Prof. Dr. Richard M. Müller [karierte Jacke mit Brille]:
Ich hab' das mal nach modernen Kalorien-Tabellen erforscht
* [Bild mit Text]: Prof. Dr. Richard M. Müller mit 18 Jahren *
und da kam ich drauf, dass an diesem Tag, an diesem ersten, der relativ üppig war im Verhältnis, wir abgesehen von den beiden rohen Kartoffeln auf 500 Kalorien kamen. Mit den Kartoffeln waren es dann 700, wenn man ein Feuer fand in dem man die Kartoffeln in die Asche legen konnte.
____________________
22:22 | [Moderator]:
Und wieviel braucht der Mensch, um einigermassen zu überleben?
____________________
22:27 | Prof. Dr. Richard M. Müller [karierte Jacke mit Brille]:
Zweitausend.
____________________
22:30 | [Sprecher]:
Eine Möglichkeit, an zusätzliche Nahrung zu gelangen, war die Unterstützung durch die Bewohner der umliegenden Dörfer. Der Bevölkerung war es aber bei Todesstrafe verboten, die Gefangenen mit Nahrung zu versorgen. Die Deutschen Behörden wurden angewiesen, die Bevölkerung entsprechend zu instruieren. Siehe Schriftdokument [22:50]. Wer dennoch versuchte, den hungernden Gefangenen über den Lagerzaun etwas zukommen zu lassen wurde vertrieben oder am Lagerzaun vor den Augen der Hungernden erschossen. Eine ärztliche Versorgung gab es zunächst überhaupt nicht, da es weder Sanitätseinrichtungen gab, noch den Deutschen Ärzten von den Amerikanern erlaubt wurde zu praktizieren. Wenn sie es taten, dann aus eigenem Antrieb und ohne Medikamente oder Zubehör. Sie konnten nur versuchen, mit Ratschlägen zu helfen oder versuchen Leiden zu lindern. Das Internationale Rote Kreuz hatte wie gesagt keinen Zutritt zu den Lagern. Nahrungsmittel und Hilfsgüter, welche das Rote Kreuz in Eisenbahnwagons an den Rhein transportieren liess, wurden auf Befehl Eisenhowers zurückgeschickt. Kranke wurden in den Lagern nicht behandelt, sondern nur von den Amerikanern aussortiert. Es kann davon ausgegangen werden, dass nur 20% normal ernährt, 60% unterernährt, und 20% so ernährt waren, dass sie starben. Im Lager Kreuznach, dem so genannten Feld des Jammers, gab es zwar ein Lazarett, in welches aber einzig und allein Kranke aufgenommen wurden, die binnen 24 Stunden tot waren. Während der ganzen Gefangenenzeit standen die Gefangenen unter ständigem Stress, da sie nicht wussten, was mit ihnen geschehen sollte oder was um sie herum politisch geschah. Sie hatten keine Ahnung darüber, wie es um ihre Familien stand. Zudem wurde ihnen verwährt, an ihre Angehörigen zu schreiben, um ein Lebenszeichen von sich geben zu können.
____________________
24:32 | [Sprecher]:
Die Anzahl der Verstorbenen und ihr Verbleib
Zunächst muss erwähnt werden, dass keine Zahlenangaben zu Freitoden in jeglicher Form gegeben werden können. Ebenso zu Gefangenen, die in ihren Fuchsbauten durch witterungsbedingte Einstürze, Einplanierungen durch Bulldozer, Ersticken im Schlamm oder in den Latrinen, oder an ihren Verletzungen gestorben sind.
____________________
25:00 | [blaues Hemd mit weissem Pullover]:
Es gab ja da nur eins. Den Willen zum Überleben um mal nach Haus zu kommen, oder aber, zu krepieren.
____________________
25:10 | [Sprecher]:
Es gibt keine Zahlenangaben zu Gefangenen, die aufgrund von Strafaktionen gestorben sind oder die kurz vor ihrem Tode standen und in ein Evakuierungslazarett gekommen sind. Desweiteren gibt es weder Angaben zu Gefangenen die auf der Flucht erschossen wurden, noch durch willkürliche Schiesserei, sei es Tags oder in der Nacht. Belegt ist in vielfacher Form, dass Mitgefangene Tote zunächst entkleiden und dann ihnen die Erkennungsmarken abnehmen mussten, um die nackten Toten anschliessend auf LKWs zu verladen, die dann mit unbekanntem Ziel wegfuhren. Ein kleinerer Teil der Toten wurde in Massengräbern direkt bei den Lagern vergraben. Die Kleidung wurde anschliessend verbrannt und die Marken mussten den Amerikanern übergeben werden, welche sie jedoch eben NICHT an das Rote Kreuz weitergaben, sondern wohl gezielt einschmolzen.
____________________
26:12 | [schwarzer Mantel]:
Und hier in diesem bebauten Feld, dem man es jetzt nicht mehr ansieht, wo die Zeit drüber gegangen ist, da liegen, die Zahl ist unbekannt, tausende von armen Menschen die hier unter freiem Himmel eingepfercht wurden, ohne Wasser und ohne Nahrung.
___________________
26:30 | [Sprecher]:
Im Lager Bretzenheim zum Beispiel gab es drei unterschiedliche Variationen von Gräbern ohne Namen. Eine Variation waren Kriegsgefangene, die den vermeintlichen Zorn der Wachmannschaften erregt hatten. Eine weitere diejenigen, die aus irgendeinem Grund Widerstand geleistet hatten oder auf der Flucht erschossen wurden. Die dritte Kategorie waren die, die in die Latrine gefallen waren oder in einer willkürlichen Schiesserei um's Leben kamen. Nach Angaben der Amerikaner kamen in den Rheinwiesen nur 3'000 Gefangene um's Leben, was einer Quote von nicht einmal einem Promille entspräche. Die Angaben der Toten beziehen sich auf Menschen, die an ihren Krankheiten oder der unterlassenen Hilfe gestorben sind. Heute kommen in 12 Monaten auf 10'000 Menschen im Alter von 20 bis 40 Jahren ca. 15 Todesfälle vor, die auf Krankheiten zurückzuführen sind. Bei diesen Sterbefällen kann davon ausgegangen werden, dass diesen Menschen ausreichend Nahrung, Kleidung, eine feste Behausung und medizinische Versorgung, heute, zugute gekommen ist; im Gegensatz zu den Gefangenen, die ohne Nahrung und ohne medizinische Versorgung unter freiem Himmel hausen mussten. Vor diesem Hintergrund erscheinen die offiziellen Zahlen geradezu als eine Verhöhnung. Der unverdächtige, franko-kanadische Journalist James Bacque geht in seinem Buch "Der Geplante Tod" von über einer Millionen Toten in den Lagern am Rhein aus. Doch wo sind diese Toten geblieben? In der direkten Umgebung der Lager liegen Zehntausende, aber keine Hunderttausende von Toten. Wohin fuhren die US-Laster mit den vielen Leichen? Hier fällt auf, dass diese US-Laster mit den Versorgungsgütern für die Alliierten voll aus dem Alliierten-Hauptversorgungslager in Antwerpen kamen und leer nach dorthin zurückfuhren. Leer? Nein, voll mit deutschen Leichen und nur so ist es zu erklären, dass in Belgien solch eine große Zahl nicht-identifizierbarer toter deutscher Soldaten und Zivilisten liegt, die dort in den vergleichsweise kurzen Kampfhandlungen garnicht gefallen sein können. Die belgischen Kriegsgräberstätten sind voll mit Nichtidentifizierten, weil die Alliierten ihnen die Erkennungsmarke abgenommen hatten und sie auf dem Weg nach Antwerpen wie Müll von den LKWs in die Wälder links und rechts der Strassen kippten.
Wir klagen an!
____________________
29:24 | [Junge mit Brille und Kappe]:
…Auf der Lüge, dass wir befreit worden wären, von etwas Schrecklichem. In Wirklichkeit ist etwas Schreckliches über uns gekommen. 7 Millionen Deutsche haben während des Krieges ihr Leben gelassen. Aber jetzt hört und merkt euch das als Antwort für die, die euch Lügen erzählen. 12 Millionen Deutsche wurden nach dem 8. Mai '45 umgebracht. Und dazu zählt auch diese Million, die hier an den Rheinlagern, nicht aus Wiesen sondern auf Äckern, auf Matsch und Schlamm verhungern gelassen wurden in wenigen Monaten.
____________________
30:00 | [Sprecher]:
Was hat die Amerikaner dazu bewogen, zum einen, so viele unschuldige Menschen zu inhaftieren, und zum anderen, sie auf diese vorgestellte Weise gefangezuhalten? Warum wurden die Gefangenen nicht registriert? Was hinderte die Alliierten daran, auf Deutsche Versorgungsbestände oder aber auf die des Roten Kreuzes zurückzugreifen? Warum diese bewusste Unterlassungspolitik der US-Militärbehörden? Warum durfte man die Toten der Massengräber am Rhein nicht ehrenvoll beisetzen? Abschliessend ist festzustellen, dass der systematische Mord an Gefangenen bisher kaum Beachtung in der Öffentlichkeit genossen hat und vieles noch detaillierter Nachforschung bedarf. Dieser Filmbeitrag hofft, einen kleinen Teil zur Aufarbeitung Amerikanischer Kriegsverbrechen beitragen zu können. Das Ziel der Alliierten war und ist die gezielte Dezimierung des Deutschen Volkes.
____________________
31:05 | Heinz Matthias [weisses Hemd]:
Ich ging, ich glaube es war der 15. Juli, die Berkusenstrasse (??) runter und bog in die Juklerstrasse  ein, das war mein Wohnort. Und während ich da einbog, das konnte ich genau rekonstruieren, sass meine Mutter im Bad und weinte, weil sie nicht wusste, ob ihr Junge noch lebt. Und dann klingelte es. Und dann hat meine Mutter ihr Gesicht mit Wasser nass gemacht und abgetrocknet, in der Hoffnung, dass der Fremde nicht sieht sie hat eben geweint. Dann öffnete sie die Toilettentür, ging auf den Flur und öffnete die Haustüre und ich stand davor. Und dann weinte meine Mutter. Sie war nicht imstande meinen Namen zu sagen. Und erst beim dritten Mal sagte sie dann "mein Junge" und schloss mich in ihre Arme.
____________________
32:15 | [Text]:
Die Wahrheit unterscheidet sich dadurch von der Halbwahrheit, daß sie die ganze Wirklichkeit umfasst.
Zur ganzen Wirklichkeit zählt auch, dass für die deutsche Bevölkerung die Zeit, die dem. 8. Mai 1945 folgte, eine Zeit der puren Unterdrückung war.
Das Schicksal der Deutschen war in den Besatzungszonen der Sowjets, der Franzosen und der Amerikaner besonders übel.
Nach dem 8. Mai 1945 starben 12 Millionen Deutsche an den Folgen der Verbrechen der Siegermächte.
Millionen deutsche Kriegsgefangene sind in den Lagern der Siegermächte ermordet worden und umgekommen.
Insgesamt 16 Millionen Deutsche flohen aus Ostdeutschland oder wurden systematisch vertrieben. Das Erschütterndste war der Akt der Vertreibung selbst. Er wurde mit unvorstellbarer Grausamkeit vollzogen.
Millionen deutsche Bürger wurden noch am alten Wohnort oder auf der Flucht von den Vertreibern umgebracht… oder sie sind auf der Flucht umgekommen.
Als weitere Todesursachen sind schriftlich überliefert:
Erschlagen, Erschießen, Erdrosseln, Ertränken, Erstechen, Tod nach mehrfacher Vergewaltigung, Entmannen, Kreuzigen, Totpeitschen, Tottrampeln…
… Verbrennen bei lebendigem Leib, Verstümmeln, zu Tode Rollen in Fässern und Vollpumpen mit Jauche.
In den Straf- und Schauprozessen ließen sowjetische Vernehmungsoffiziere nicht aussagewillige deutsche Kriegsgefangene in vielen Fällen foltern und erschießen.
Amerikanische Vernehmungsoffiziere ließen in vielen Fällen deutsche Kriegsgefangene tagelang hungern, mit Fäkalien übergießen, Säcke über die Köpfe stülpen, dann auf sie einschlagen, um sie für die Verhöre weich zu bekommen.
Im "Malmedy-Prozess" wurden den angeklagten deutschen Kriegsgefangenen Holzkeile unter ihre Fingernägel getrieben oder die Hoden zerquetscht, um sie zu "Geständnissen" zu zwingen.
Die US-Militärbehörde verbot, Verpflegung und Zelte aus Wehrmachts- und US-Depots in den Gefangenenlagern zu verteilen, untersagte die Bereitstellung von Trinkwasser und Nahrungsmitteln für die deutsche Bevölkerung…
… befahl den helfenden Zivilpersonen die Lebensmittel abzunehmen und zu vernichten.
Die Folgerung, daß die Deutschen den Krieg allein verursacht und damit die Vertreibung und das Elend ab 1945 selbst verschuldet hätten, ist historisch unhaltbar.
Die Ursachen des Zweiten Weltkrieges beginnen mit den europäischen Auseinandersetzungen, die zum Ersten Weltkrieg führten…
… und setzen sich mit der gnadenlosen Art for,t in der die damaligen Sieger dem deutschen Volk in Versailles erst die Alleinschuld am Kriege zuschoben und es dann ausgeplündert haben…
…und gehen bis zum Danzig-Streit und der Diskriminierung und Drangsalierung der deutschen Minderheit in Polen.
Das Leid von 16 millionen deutschen Bürgern während der Vertreibung, von elf Millionen deutschen Männern in der Kriegsgefangenschaft und der Tod von weit über sechs Millionen Bürgern unseres Landes …
…nach dem 8. Mai 1945 ist zu bedeutend, als daß es neben der Erleichterung derer, die sich praktisch befreit sahen, von damals an diesem Tag verschwiegen werden dürften!
35:37 | [Ende]
==============================================
THE GERMANS ARE THE VICTIMS! THE ALLIES ARE THE CRIMINALS! WE CAN THANK PARTIALLY THE JEWISH LIE AND DEFAMATION PROPAGANDA AGAINST GERMANS FOR THIS!
Kriegsgefangene
Amtliche Bundesdeutsche Dokumentation Zur Geschichte der deutschen Kriegsgefangenen des Zweiten Weltkrieges, Band XV, Tabelle 1
German Prisoners of War
| | |
| --- | --- |
| England | 3,835,000 |
| USA | 3,097,000 |
| Sovietunion | 3,060,000 |
| Frankreich |    937,000 |
| Jugoslavien |    194,000 |
| Poland |      70,000 |
| Belgien |      64,000 |
| Tschechoslovakia |      25,000 |
| Niederlande |        7,000 |
| Luxenburg |        5,000 |
         Summe                                                        11,094,000*
***********************************************************
Mehr Verbrechen an unseren Deutschen Soldaten
Grosse Deutsche Helden
 und Millionen Mehr!
Vater ich bin stolz auf Dich-Juchem – PDF
Zeitzeugen – Deutsche Todesmaersche und Verhaftungen
Die-Kriegserlebnisse-des-Werner-Weinlein-nurnberg – PDF
Kriegsgefangene – Buecher zum Kaufen – offsite website
 Grosse Deutsche Helden – Buch – offiste web